Do your recipes need a little kick of something new? This refreshing pineapple mint chutney is sure to do the trick! The recipe comes to us from the Best of Bridge Home Preserving recipe book so you know that it's a good one!
Pineapple Mint Chutney
(page 178)
Pineapple and mint are two flavors that just seem natural together.
6 cups chopped fresh pineapple 1.5 L
11⁄2 cups finely chopped sweet onion 375 mL
1 cup finely chopped red bell pepper 250 mL
2 cloves garlic, minced 2
13⁄4 cups granulated sugar 425 mL
11⁄2 tsp pickling or canning salt 7 mL
1⁄4 tsp hot pepper flakes 1 mL
1 cup white vinegar 250 mL
1⁄2 cup rice vinegar 125 mL
2 tbsp chopped fresh mint 30 mL
In a Dutch oven or a large, heavy-bottomed pot, combine pineapple, onion, red pepper, garlic, sugar, salt, hot pepper flakes, white vinegar and rice vinegar. Bring to a boil over medium heat, stirring often. Reduce heat and boil gently, stirring occasionally, for about 25 minutes or until pineapple is translucent and mixture is just thick enough to mound on a spoon. Stir in mint.
Ladle into sterilized jars to within 1⁄2 inch (1 cm) of rim. Remove any air pockets and adjust headspace, if necessary, by adding hot chutney; wipe rims. Apply prepared lids and rings; tighten rings just until fingertip-tight. Process jars in a boiling water canner for 10 minutes (see page 27). Turn off canner and remove lid. Let jars stand in water for 5 minutes. Transfer jars to a towel-lined surface and let rest at room temperature until cooled. Check seals; refrigerate any unsealed jars for up to 3 weeks.
Makes about six 8-ounce (250 mL) jars.
Tip: There are many varieties of sweet onions available, such as Vidalia, Oso Sweet, Maui, Walla Walla or Spanish.
Tip: The rice vinegar adds a pleasant sweet tang, but you can use all white vinegar if you prefer.
Variation: Replace up to half of the granulated sugar with brown sugar to vary the taste.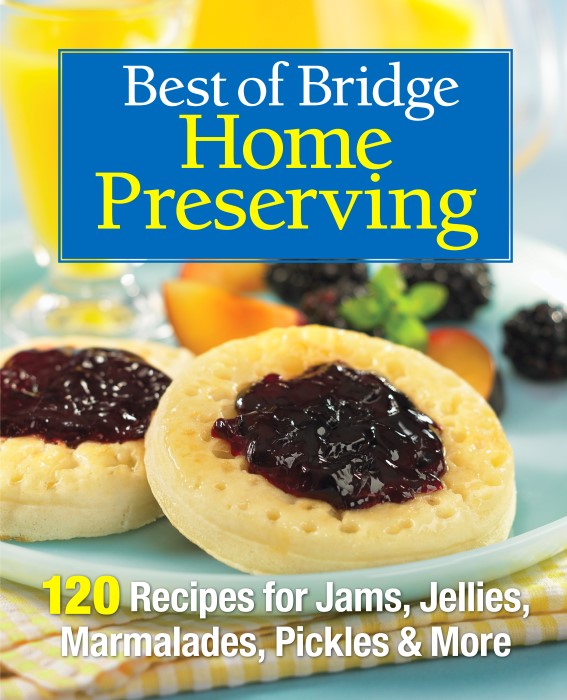 Courtesy of Best of Bridge Home Preserving:120 Recipes for Canning Fruits & Vegetables by Best of Bridge Publishing Ltd. 2014 © www.robertrose.ca Reprinted with publisher permission.