Last week I was invited to attend the Ball Horticulture display gardens at the California Spring Trials. The California Spring Trials can best be described as Fashion Week for plants: growers put on elaborate displays to present what's new and notable in their upcoming plant lines. Ball launched the upcoming 2017 innovations in their many brands including Burpee and Wave.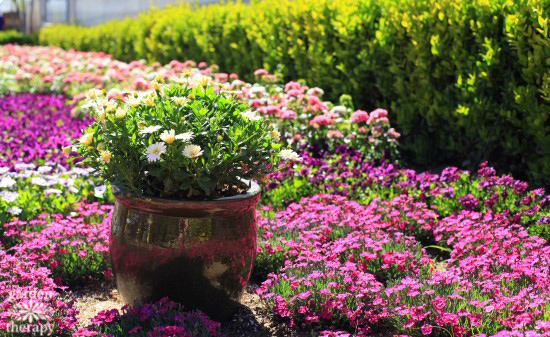 I was welcomed at the Ball Spring Trials by the California sun and beautiful pergolas filled with blooms. After a quick orientation and a chance to meet the team, we started the tour of the plants.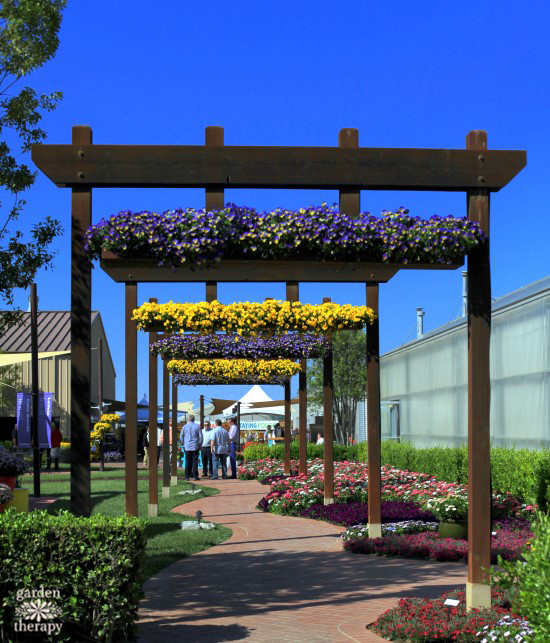 At Burpee Seeds I met a truly passionate gardener and foodie who vibrated with excitement over the three new vegetable seed lines and some of the amazing edibles. Admittedly, after I heard about them I was vibrating too! Amazing plants that solve a host of problems for the home vegetable gardener, vegetables created specifically for small spaces AND high yields, plus some delectable edibles designed with the creative foodie in mind. I found so many new varieties that I want to share, so I'll write more in a follow up post all about what's new for Burpee for 2017.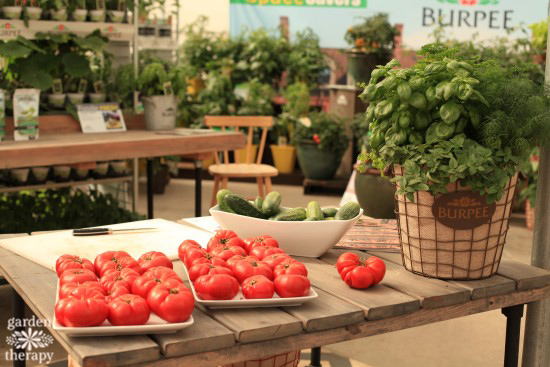 Next, we visited some of the ornamental plants from the BallIngenuity line, first-to-market and high-demand plants from independent suppliers around the world.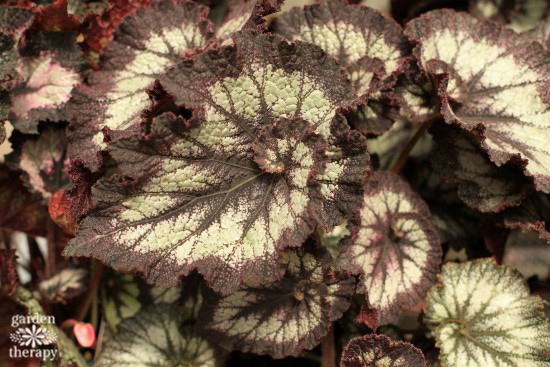 Look for Jurassic Rex Begonias, vibrant Celosia "Twisted Orange", and Sweet Kiss strawberries, an ever-bearing strawberry that yields large, dark-red fruit from June until frost. Sweet Kiss has reportedly won blind taste tests for flavor, making it an even sweeter plant choice!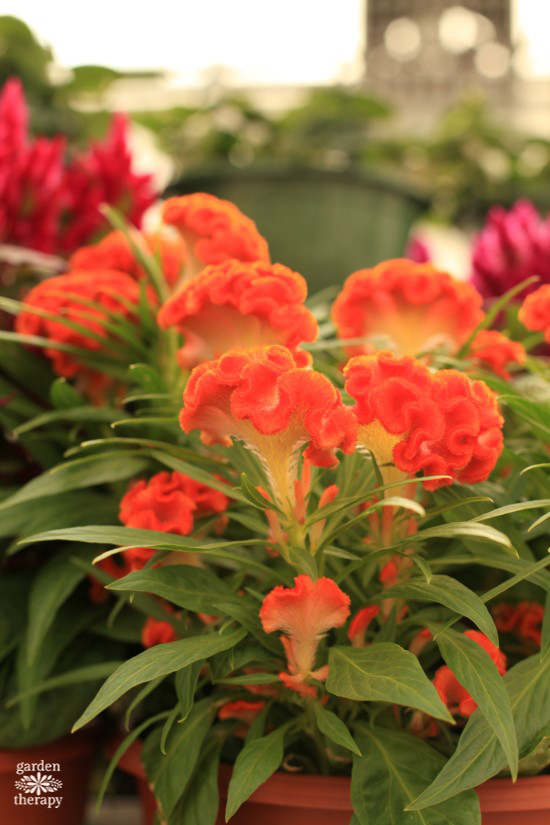 A stop at the Cyclamen display gave me some more ideas on how to use Cyclamen in hanging baskets and I learned the proper way to care for them. Tip: they love air! So to keep them blooming, remove all of the spent stems, not just the blooms. Keeping the soil line nice and neat is the best way to keep these air-loving beauties happy.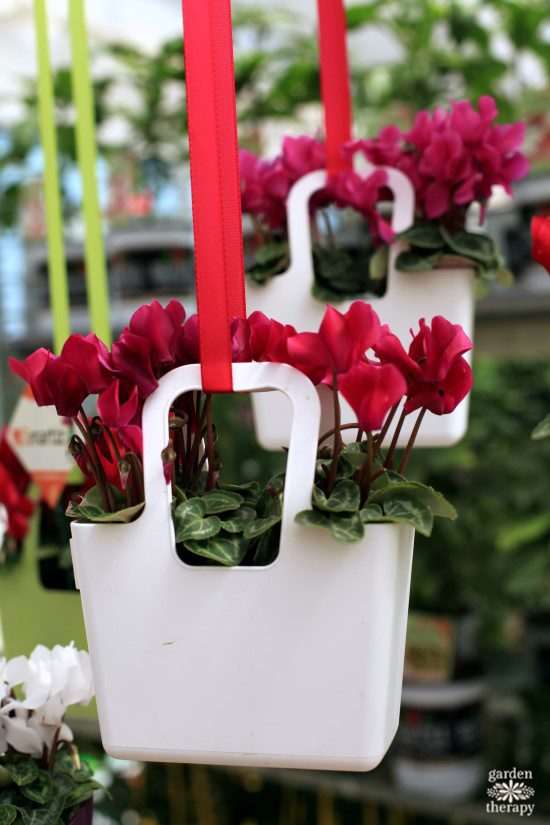 Next there was a tip toe through the petunias from Selecta, a global horticultural company owned by the Klemm family in Stuttgart, Germany, that brings excellent genetics of vegetatively propagated annuals to the North American market. While I've never been overly excited about old-fashioned petunias, these Night Sky Petunia's speckled blooms stole the show. The colors change based on temperature and, like fingerprints, no two blooms are alike. Hot days and cool nights will turn the flowers white; while a high day and night temperature will turn them purple. From paint-splatter to star-shaped, these petunias have quite the following, just Google them and see!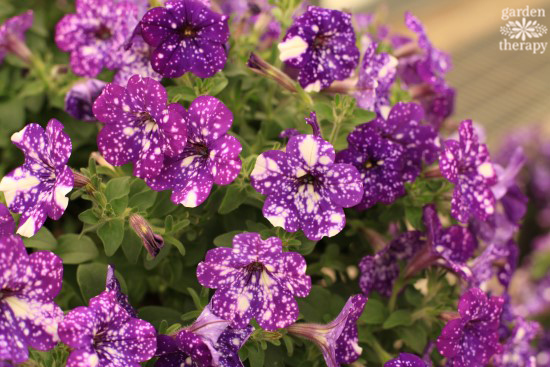 In my garden I'm always on the hunt for some great perennials and there were many to be found like the variegated Heliopsis helianthoides "Sunstruck", tidy Lavance Deep Purple English Lavender, and UpTick series of Coreopsis, which boasts bigger flowers that bloom longer.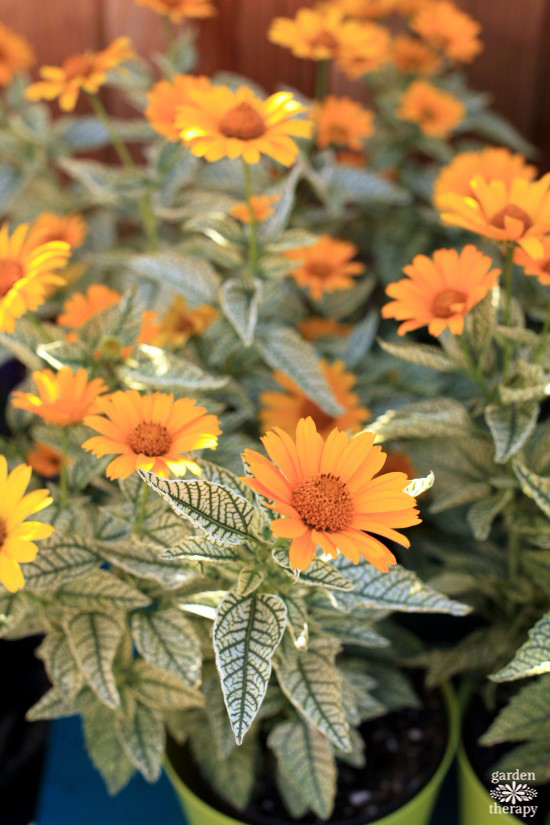 I loved the Rhythmix Perennial Plant combinations, instant gardens for those who are just getting started. Perennials are combined in containers to suit different gardening tastes. With names like Boogie Blues, Fiery Foxtrot, and Cheery Charleston, you can see that these containers are a full of rhythm!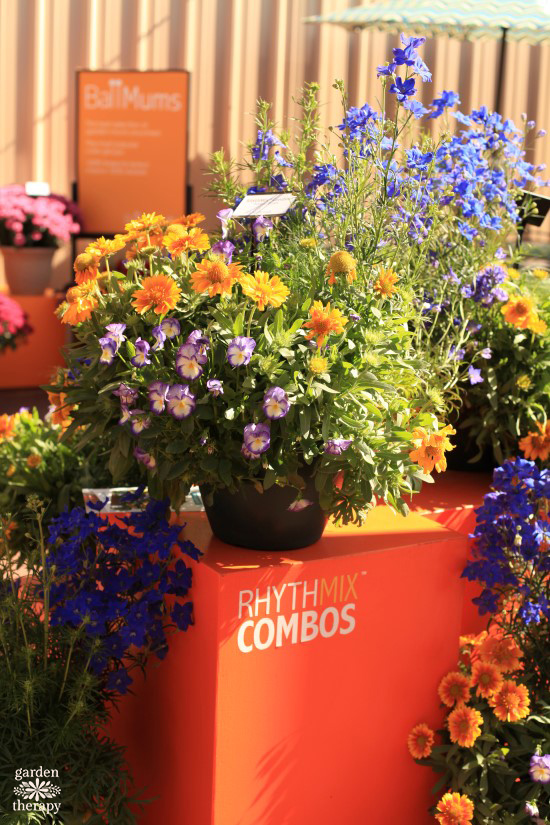 Those who love hanging baskets would have been blown away at the lush, cascading Cool Wave Pansies and Wave Petunias.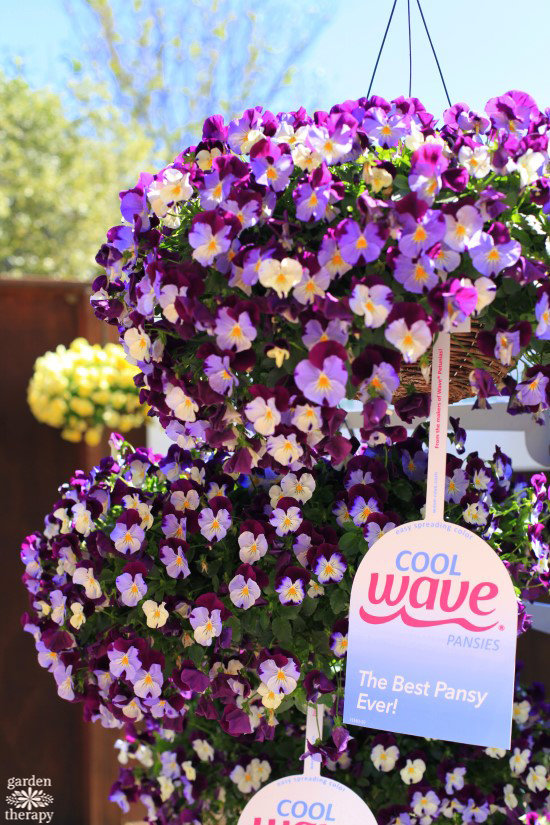 There was a long list of innovations for these beauties, which can best be seen over on the Wave Family website. If you are looking for tried and true annuals for mountains (or waterfalls) of color, the Wave brand is the one you should be looking for in stores. These guys really know their stuff!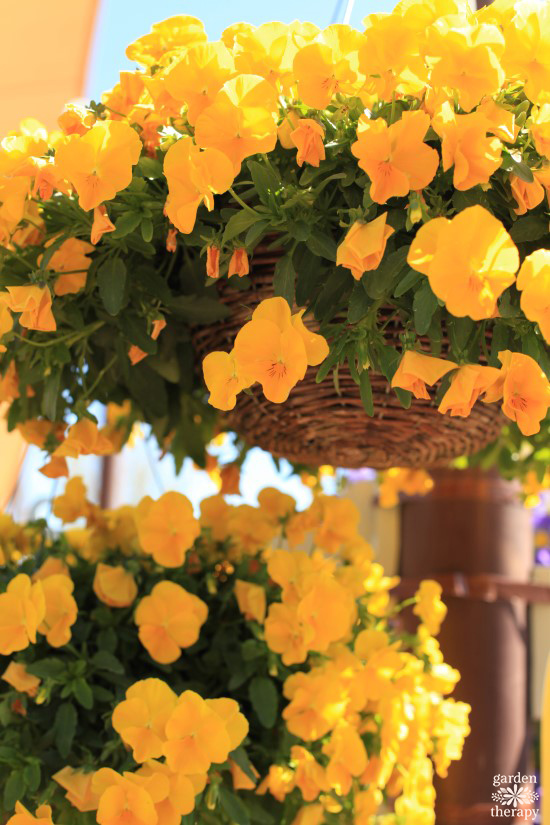 The displays at the Ball Spring Trials were so well done and worth a mention. From Burpee's Small Garden and Foodie display to living walls, stunning containers, and unique plantings, there was a feast for the eyes.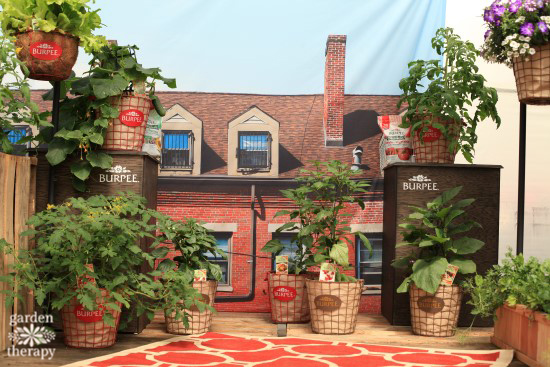 The little details like painting the stands under a begonia the same color as the blooms and the elaborate decorative backdrops made it a very enjoyable show to attend.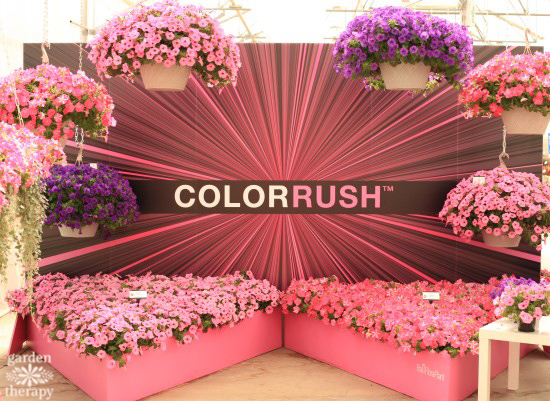 I'm grateful to the Ball Horticulture team for inviting me to California to tour the Ball Spring Trials and I can't wait to get some of those goodies for my home garden!