There is a very small window here in the winter to find the sour Seville oranges that are used make marmalade. But since a traditional English marmalade is not considered a West Coast staple, I'd never tasted it before attempting to make it. I did, however, have a few things going in my favour: I can make a mean jam after honing my skills on 19 jams in the past 3 years, I found some Seville oranges, and I like store-bought marmalade.
I read that traditional Seville orange marmalade was first made by a grocer who hastily purchased a large number of oranges from a Spanish farmer. When she did take the time to taste them, they were so sour and full of seeds they would not be sellable. Not wanting to waste the lot, she made the first Seville orange marmalade.
Just the fact that Seville oranges are rare and seasonal peaked my interest, but the "making lemonade from lemons" was enough to send me running to the grocery store to buy supplies.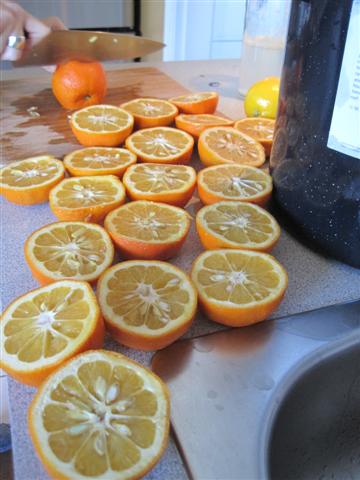 Sadly, not everyone gets lemonade, or in my case a delicious, citrusy spread. Sometimes you spend 6 hours peeling, juicing, seeding, cooking and canning marmalade and get crap. Jam #20 was a huge failure for one reason: I left too much pith (the white rind between the peel and the flesh of the fruit) on my peels and the whole batch (14 jars) was terribly bitter. Unfortunately the recipe said, "pith is bitter, so the more you can get out the better. But don't worry if you can't get it all out." I took this to heart and unfortunately that was the wrong call for my palette so that's 14 jars of pithy junk down the sink.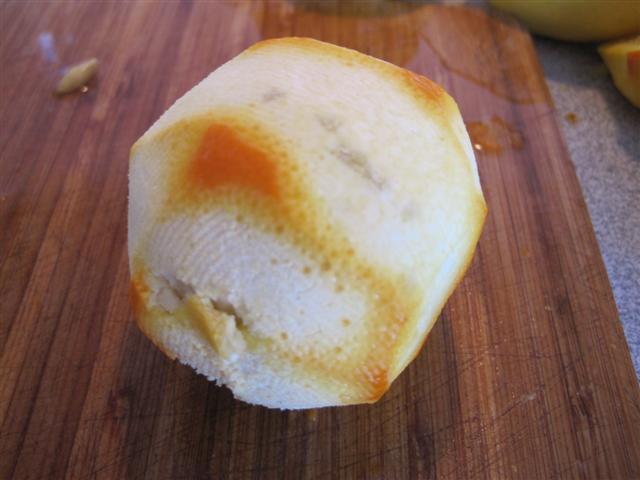 Not one to back down from a challenge, I set out to kick some marmalade ass (and do it my way, no offence to 18th century English grocers). So I bought some tangelos, Meyer lemons, lemons, limes, and pink grapefruit and made a much more modern Five Fruit Marmalade. The colour is delightfully orange, the consistency is more jelly than rind, and the flavour is the right balance of sweet-tart-bitter-bright. It tastes amazing on a scone and guess what? You can make it anytime you want! Plus it tastes amazing on chicken as in this recipe I made last night.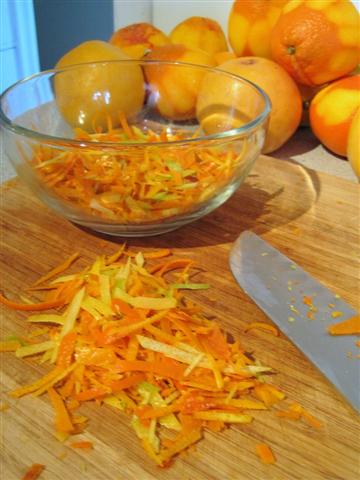 While not every recipe turns out to be perfect, I'm happy to say that I have now put 2 more jams under my belt (um, literally) and I think the bitter jam only served to make the sweet jam more appealing. Perhaps next winter I'll take another run at traditional Seville orange marmalade, but certainly in a much, much smaller batch.