If you are following my story here on Garden Therapy, you know I started gardening as a rehabilitation program to recover from a sudden illness that caused me to be bedridden for almost two years (and dedicated to recovery for another seven years). All of these years later, I still remember the sympathy cards. The people who sent them can't know how much that gesture meant to me. Unwell and isolated, these cards acted as a touchstone to the love and friendship that would be there through sickness or health. It helped me to know that even though I was suffering, they were there when I needed them. It meant the world to me and my well-being.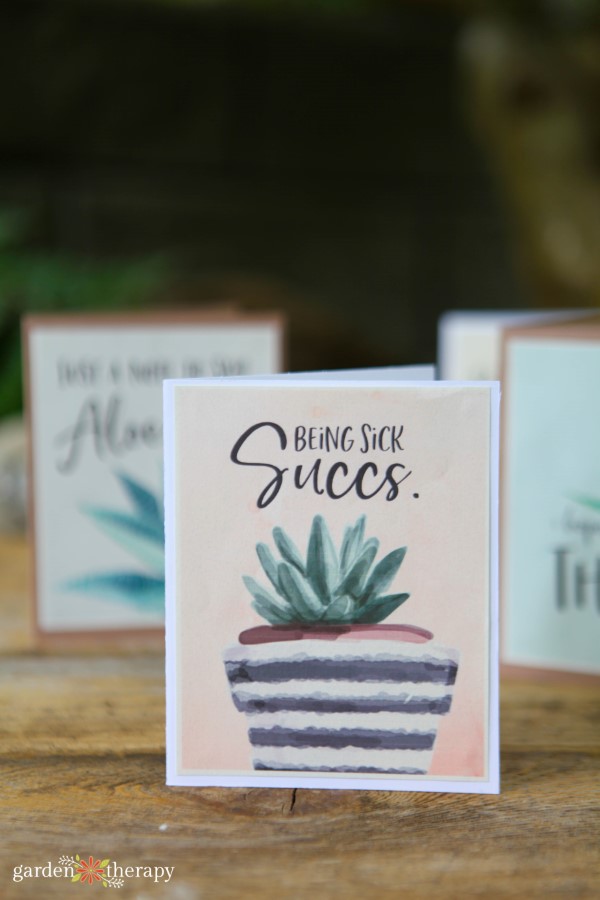 I know that everyone needs something a little bit different when they're suffering, but what I needed was just to know that I was in people's thoughts. With the ubiquity of platforms like Facebook, you can see how some people yearn for comfort while others quietly hide. But it's not enough to just "like" a Facebook status or send a text message when you catch a hint that a friend is hurting.
So, today, why don't you send them a sympathy card? In the mail. With a heartfelt message about what they mean to you. I guarantee that it will mean more to them than you can know.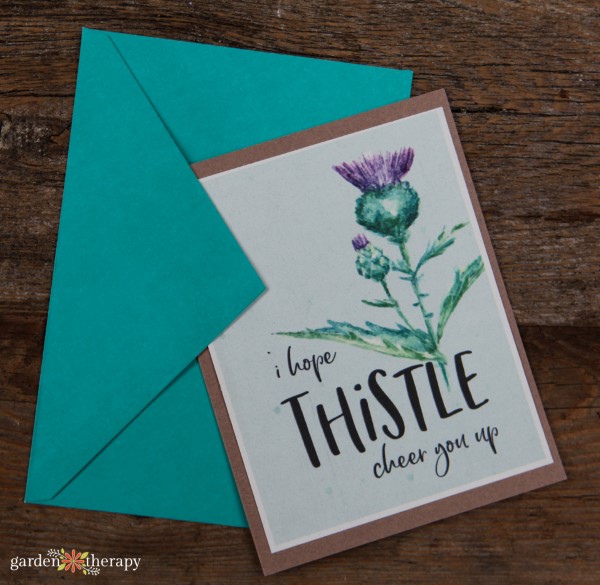 Printable Sympathy Cards DIY Instructions
I created this series of 4 punny printable sympathy cards to spread a little plant love around the world. The cards are free to download and easy to print using these instructions.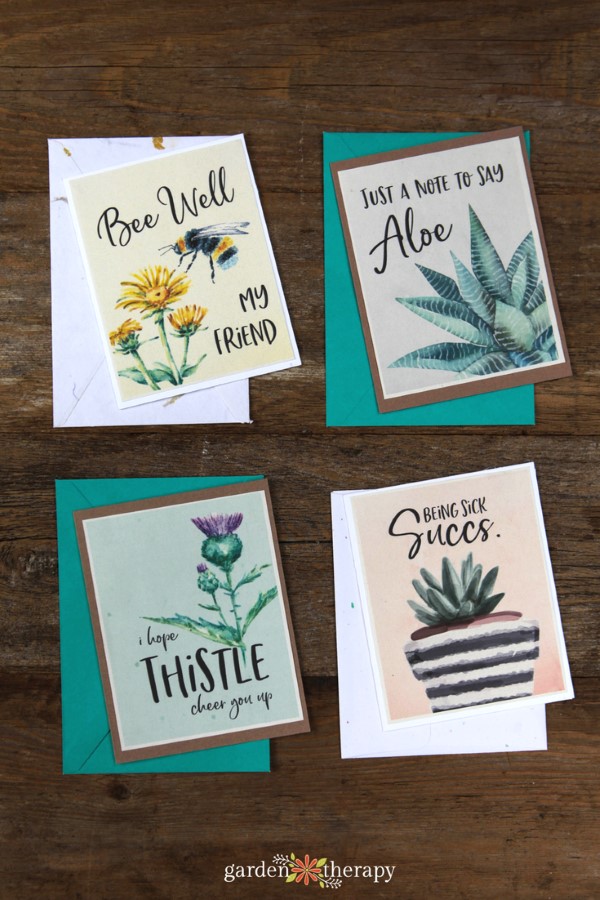 Printable Templates
Materials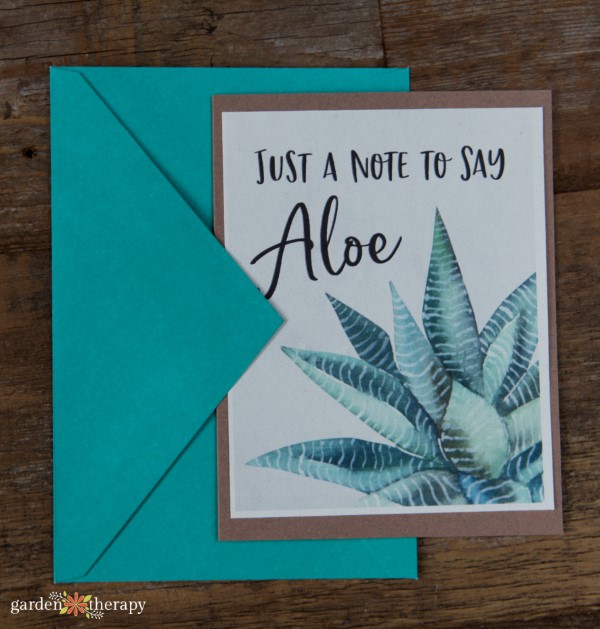 Make it!
Using the templates, there are two ways that you can make them:
1. Cut out the image and glue on a blank card.
Download the template above for all 4 designs. Print the on heavy-weight paper using color ink. All four designs fit on a standard sheet of 8.5 x 11" paper.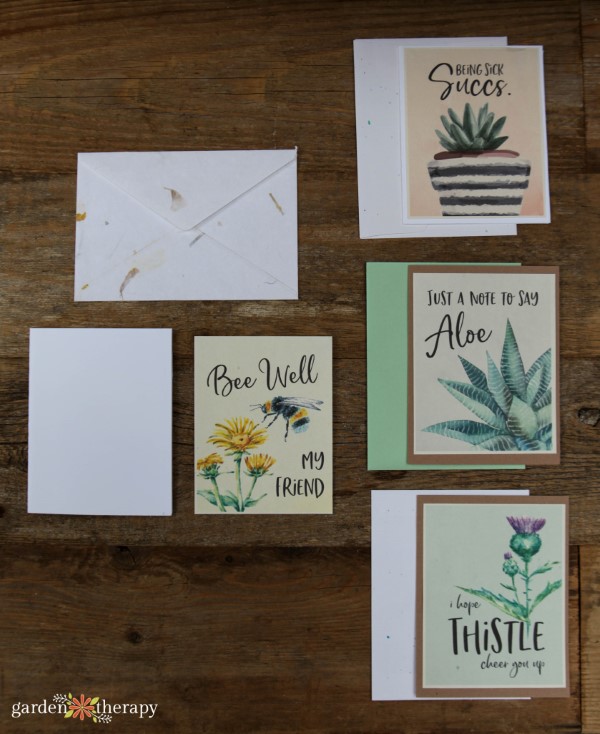 Use the paper cutter to cut out each card image.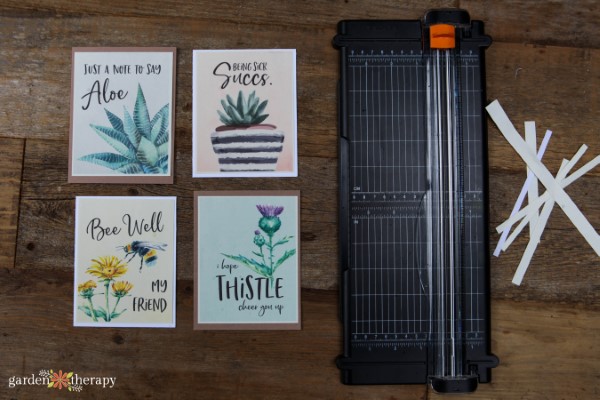 Glue the image onto the front of a pre-folded blank card or a piece of cardstock cut and folded into a card.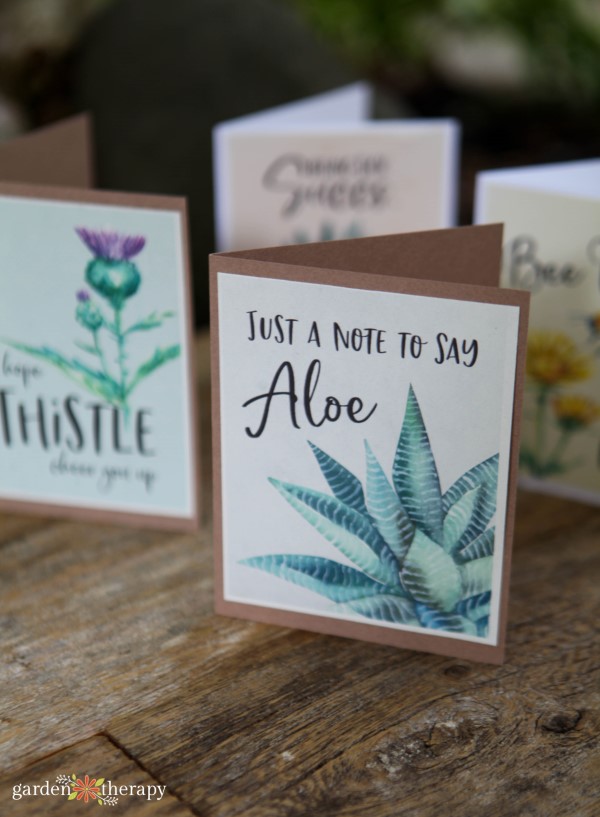 2. Print the cards directly onto cardstock.
Download Designs 1-2 and/or 3-4. Two designs will print on each standard sheet of 8.5 x 11" paper. Use a paper cutter to trim the cards and fold them in half to make a card shape.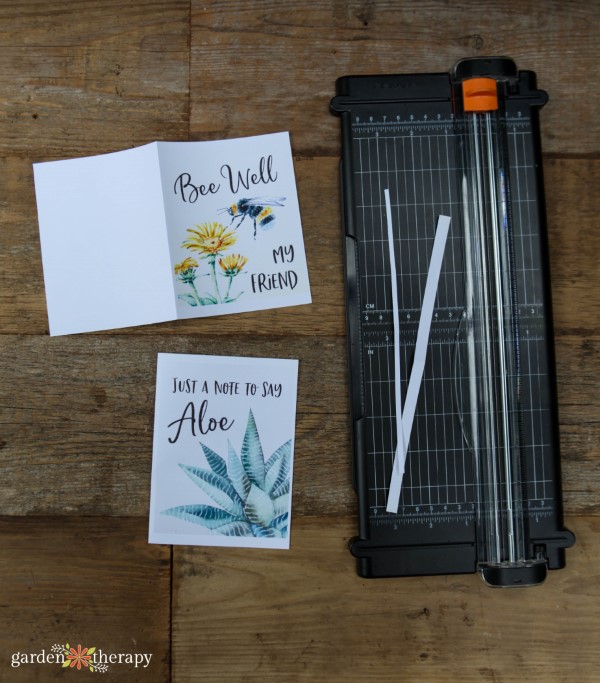 Print a bunch and keep them on hand so you can send them regularly and often.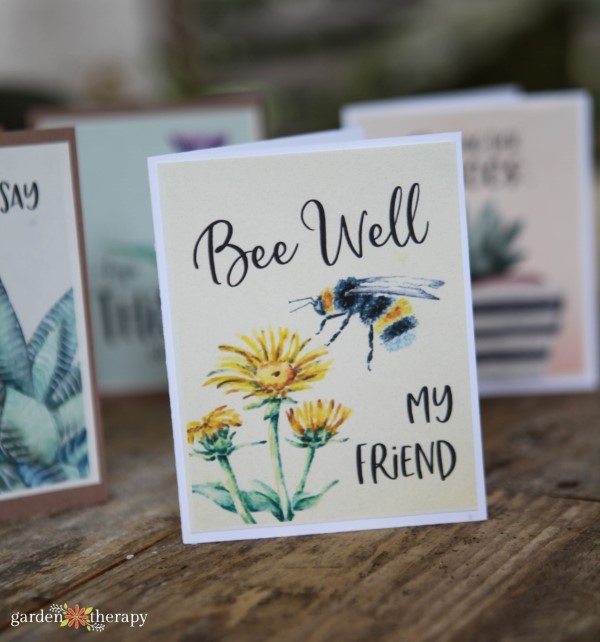 For the month of July, 10% from the sale of every eBook sold in the Garden Therapy Bookstore will be used to print a bunch of these sympathy cards and mail them to hospitals in Canada and the US for the staff to deliver to people who need them. Read more about the Sowing Kindness Project and how you can get involved here.