You've probably had a lime margarita, but have you ever tasted a Rangpur lime margarita? These tasty citruses are not actually limes at all, but a cross between a lemon and a Mandarin orange. They have an extremely acidic taste that pairs wonderfully with a classic margarita to produce a tart summer cocktail you'll love.
Active Time 15 min. Total Time 45 min.
Makes 1 drink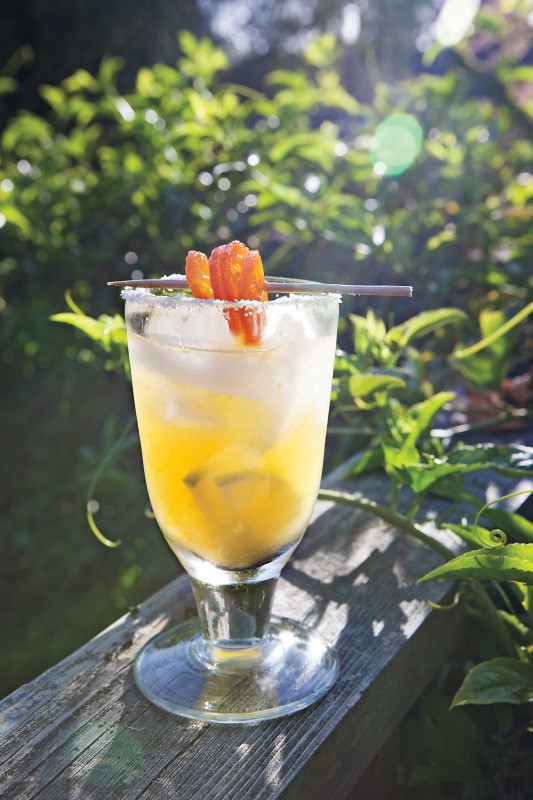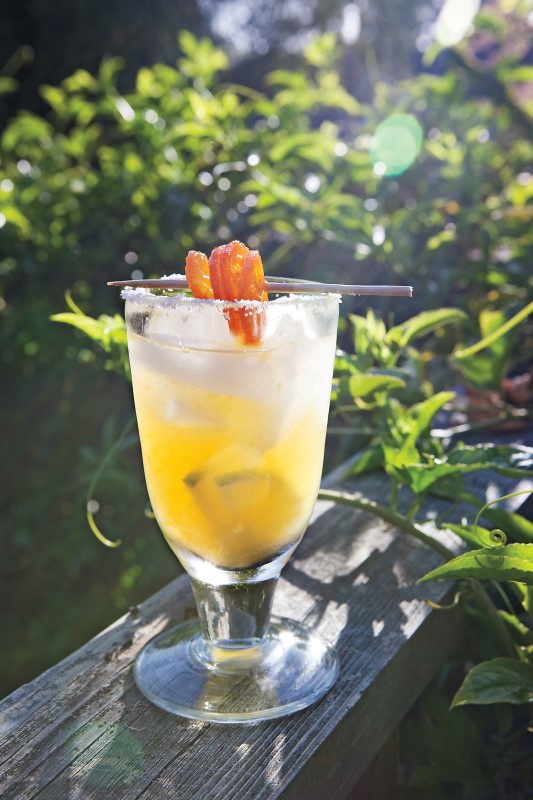 1 fresh common (Persian) lime wedge or water, for rimming glass, plus 1 lime slice, halved, for garnish
Coarse salt, for rimming glass
Ice, for serving
1½ ounces silver tequila
1 ounce fresh Rangpur lime juice
1 ounce orange-flavored liqueur, such as Cointreau
3 to 4 Candied Rangpur Lime Rounds, plus 1 ounce Candied Rangpur Lime Round Syrup (recipe follows)
Wet the rim of a glass with the lime wedge and dip in salt to coat. Fill glass with ice. Add tequila, lime juice, liqueur, and syrup and stir.
Place 3 to 4 candied lime rounds on a small wooden skewer. Garnish cocktail with skewer and lime halves.
Candied Rangpur Lime Rounds and syrup 
Active time 10 min. Total Time 30 min.
Makes 20 rounds and 1¼ cups syrup
1 cup sugar
1 cup water
2 small Rangpur limes, thinly sliced crosswise
Bring sugar and water to a boil in a small saucepan, stirring to dissolve sugar. Add lime slices and simmer until translucent, about 6 minutes.
Remove from heat; transfer slices to a wire rack set on a rimmed baking sheet and reserve syrup. Let lime slices dry and syrup cool before using, at least 20 minutes. Lime rounds and syrup can be stored in the refrigerator up to 1 week.
Photographs by Katherine Wolkoff. Courtesy of Martha Stewart Living. Copyright © 2013.