If you are planning to use road salt as a de-icer on your sidewalk, driveway, or street this winter, you may be unpleasantly surprised in the spring. Road salt, or sodium chloride, can be very damaging to plants, trees, soil, and groundwater. Salt toxicity can harm, stunt, and even kill garden plants that have been exposed to salt spray or absorbed salt in the soil. There are some alternatives to avoid road salt environmental damage that are beneficial to your garden and keep you safe while the snow falls.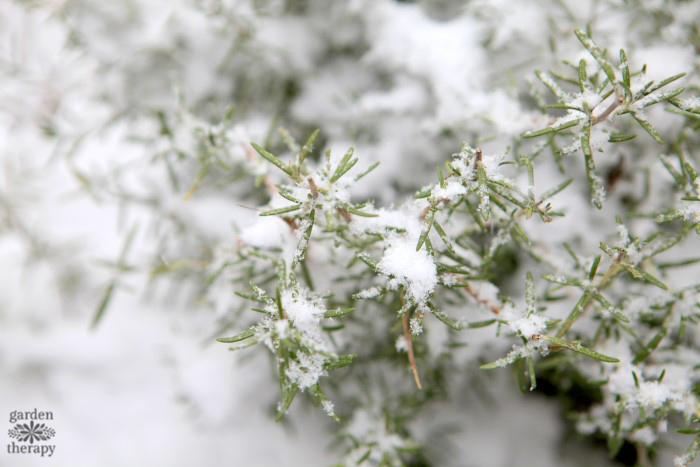 Climate Change
Living in a temperate rainforest, I'm used to everything being green, not white. Over the last month my garden in Vancouver, BC, has been covered by a blanket of snow and ice. While I know that many of the plants will come back in the spring, I'm also prepared for the losses. What I was not prepared for was the environmental impact of road salt on my home garden.
Our city is largely ill-equipped for extended periods of cold temperatures. You may remember hearing that snow needed to be trucked in for the 2010 Winter Olympics. It snows here occasionally in the winter, but rarely lasts past the point of novelty. When the snow started falling before Christmas in Vancouver, kids of all ages donned their snowsuits and headed out to make snowpeople and slide down the hilly side streets.
After four weeks of a mix of precipitation and temperatures hovering around freezing, the fluffy white stuff has turned into dangerous ice. Don't get me wrong; people are still enjoying the uncharacteristic weather by skating on frozen ponds and residential streets. But while the streets and sidewalks may be fun to skate on, they are not safe to walk or drive on.
The city of Vancouver's strategy for coping with the icy residential streets is to offer buckets of road salt to melt the ice on the sidewalks in front of their houses. As a gardener, I can't help but be worried about the long-term effects on our gardens, street trees, and lawns.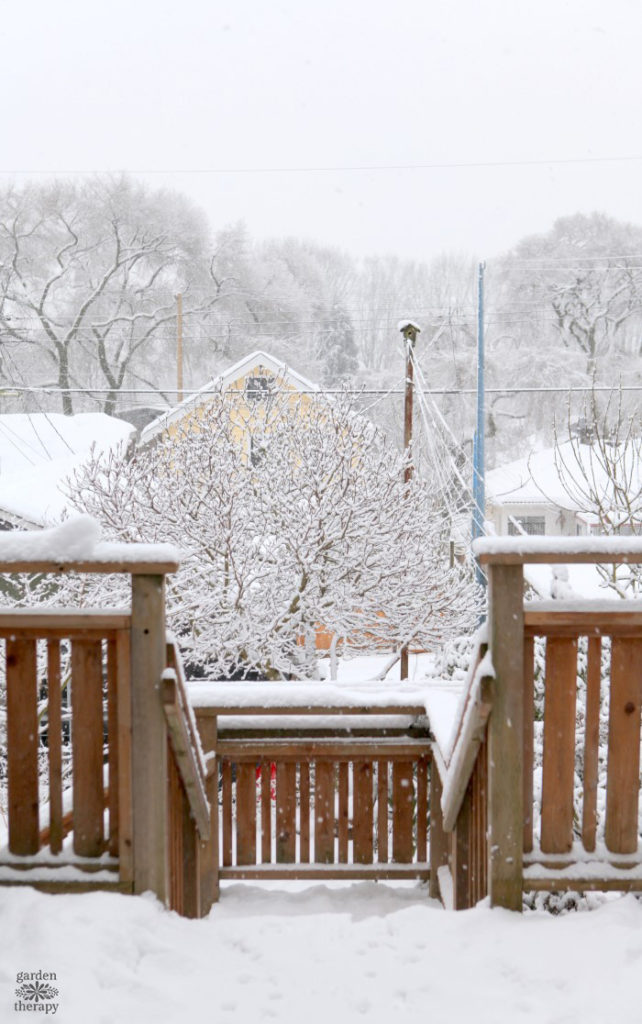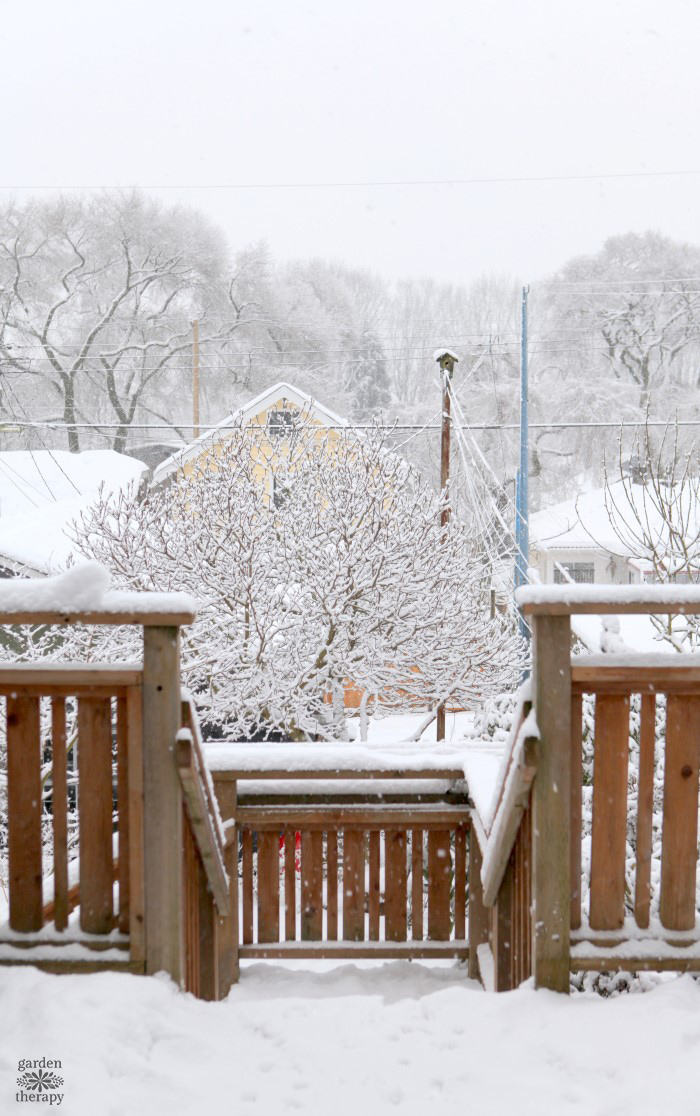 Road Salt Environmental Damage in Your Garden
Road salt can be highly damaging to vegetation. Salt is readily dissolved into water and at high levels of concentration can become toxic plants. Plants remove excess salt by sending it out to leaves and branches which then die and fall off.
Salt can damage garden plants in two different ways. First, salt spray can cause injury to the parts of the plant that are above ground in the winter. Both evergreen and deciduous plants and trees will show browning on the leaves as well as bud dieback. The next year, the plant may not leaf out, flower, or fruit due to salt damage to the overwintering buds. Second, the salt absorbs into the soil and can cause more damage in the spring. Plants that have been affected by high levels of salt in the soil could turn yellow, have stunted growth, increased disease and pest problem, send out suckers, or just die.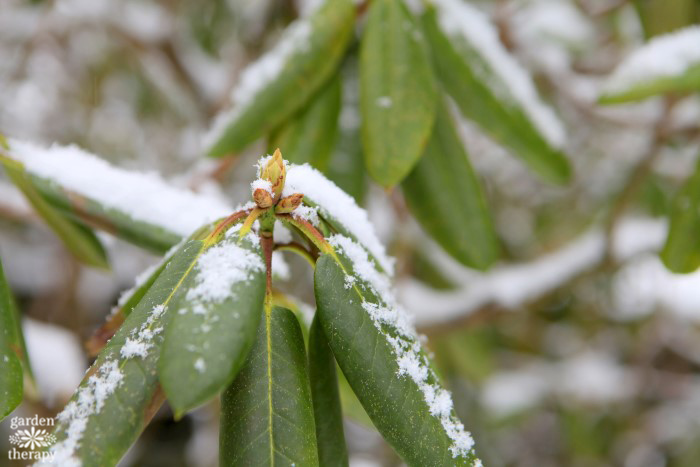 There are plants suitable for high levels of salt that can be planted near roads that are commonly treated with salt or near the ocean. Plants in these gardens will receive a higher level of salt spray than your typical residential garden.
However, many Vancouver and area gardens are usually safe from this kind of widespread salt toxicity. The city's strategy to give out buckets of salt at the fire halls without accompanying information on how to protect plants and gardens is worrisome. I expect to see a number of people confused about the state of their garden, lawn, and street trees near the sidewalks come next spring.
Alternatives to Salt
Shovel it!
We have worked hard to keep our walkways clear through the tried-and-true snow removal method of "shoveling". I know that not everyone is able to shovel their sidewalks. It's not easy work. The weight of the snow won the battle with our snow shovel and we are now using garden shovels to clear the sidewalks. I was happy to see many neighbors out shoveling because using road salt as a de-icer is a far more damaging method than a little elbow grease.
Sand and Fine Gravel
Sand or fine gravel is a fine alternative to rock salt. They add drainage into the soil and won't harm plants. Neither of these gritty alternatives will melt the ice, but they will make it safer to walk and drive on. Keep in mind that any gravel you add to your sidewalks will wash into the soil. Choose sand or fine gravel if you don't want to spend hours sifting out the rocks in the spring.
Note: I have also seen articles suggesting kitty litter but I can't recommend it for garden safety as it is unclear how the ingredients in kitty litter might affect the garden.
Wood Ash
If you have a fireplace, you can use wood ash to help create traction on streets and sidewalks. Wood ash is often added to compost and soil as it is a source of potassium and other elements. Wood ash is alkaline, so it'll also help to amend the acidic soil, and it's safe to use near lawns. It's best not to use wood ash with acid-loving plants like rhododendrons and blueberries.
Used Coffee Grounds
It should be no trouble to get coffee grounds in a city with a coffee shop on every corner! Used coffee grounds can be used to create traction and are safe for most garden plants because they are pH neutral. Coffee grounds are also often added to compost and soils because they make an excellent soil amendment.

This Too Shall Pass
Yes, some of these alternatives will certainly make your sidewalk—and your boots—muddy, but I'll happily take the muck over dead plants and sick soil. This snow and ice will be gone soon enough, and I, for one, will be ready for gardening season.