Authors Jordan Wagman and Jill Hillhouse, join us today to share this delicious roasted fruit recipe packed with unexpected flavor. This recipe works for virtually any fruit and can be served with breakfast, lunch or dinner. Although roasting fruit does demand a wee bit of work, the return is worth it. The caramelization of natural sugars created by roasting is tough to duplicate. Try it once and I promise you'll do it over and over again.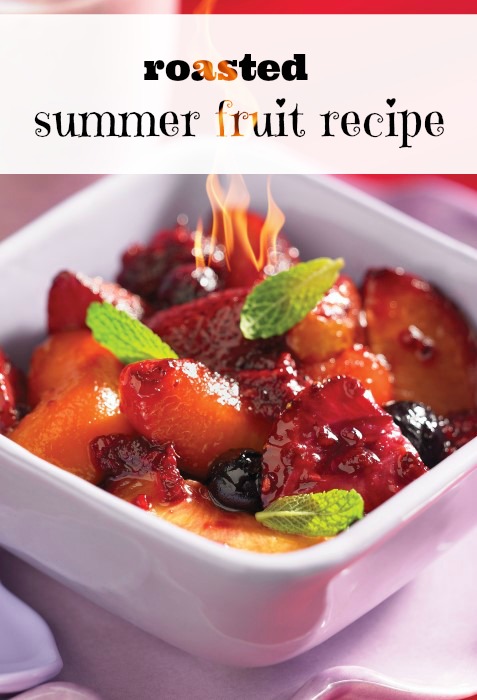 Makes about 
4 cups (1 L)
Always buy organic plums, peaches, raspberries and blueberries, unless they are wild.
Baking dish, lightly greased
Potato masher, optional
Preheat oven to 300°F (150°C)
Ingredients:
2 organic peaches, pitted
11⁄2 cups raspberries
11⁄2 cups organic or wild blueberries
11⁄2 cups whole organic strawberries, stems removed
2 organic plums, pitted
2 tbsp evaporated cane juice sugar or coconut sugar
In prepared baking dish, combine peaches, raspberries, blueberries, strawberries, plums and sugar, stirring until fruit is evenly coated with sugar.
Roast in preheated oven until fruit is soft and nicely caramelized (see Tips, left), about 1 hour. Mash or cut to desired consistency. Let cool until warm to the touch before serving or transfer to an airtight container and refrigerate for up to 3 days or freeze for up to 1 month.
Variations
In winter substitute apples for the peaches or cranberries or frozen berries for the berries.
Nutrients per serving (1⁄2 cup/125 mL)
Calories 65
Protein 1.0 g
Total fat 0.2 g
Saturated fat 0.0 g
Carbohydrates 17.3 g
Dietary fiber 2.1 g
Sodium 0.6 mg
Calcium 10.5 mg
Iron 0.3 mg
Vitamin C 27.6 mg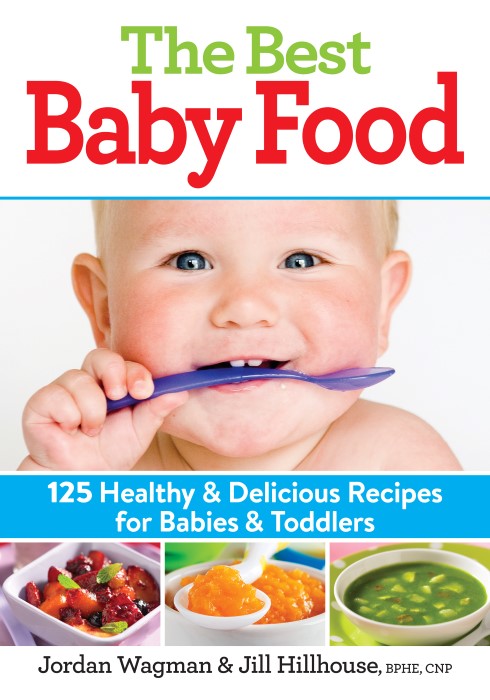 Courtesy of The Best Baby Food Recipes by Jordan Wagman & Jill Hillhouse 2015 © www.robertrose.ca Reprinted with publisher permission. Photography courtesy of Robert Rose. Available where books are sold.