Sea salt infused with lemon and rosemary makes a great addition to chicken or lamb dishes. I also like it in grain dishes like quinoa and since I'm eating mostly vegetarian these days, it's fun to have it to spice up a salad or a roasted veggie dish.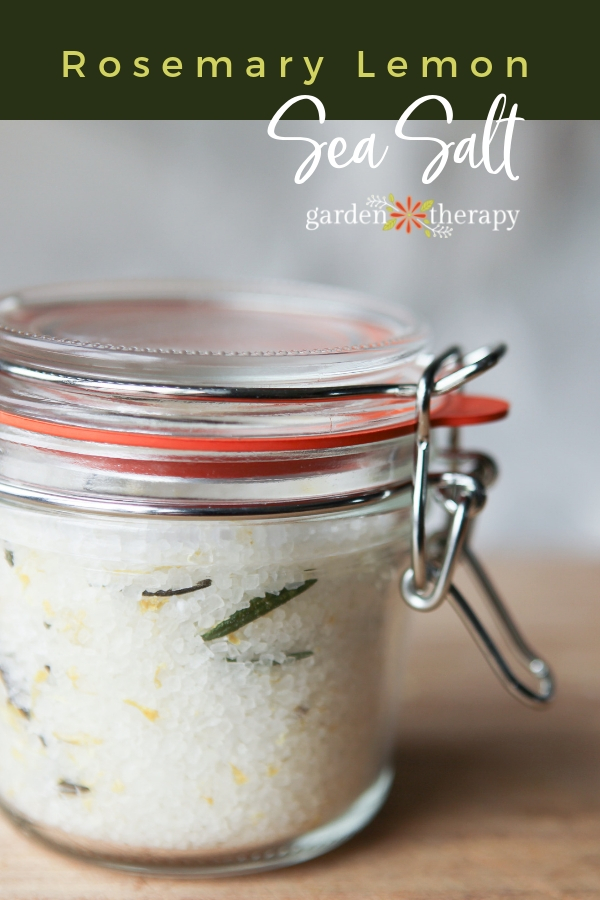 The only issue? I make so much stuff that my studio is beginning to look like a shop. I need to reel in the gift giving so my friends and family don't think I'm getting desperate. So here is a small batch recipe that you can make just for you. Plus, this gives my rosemary bush a bit of a break from all the winter harvesting I have been subjecting it to!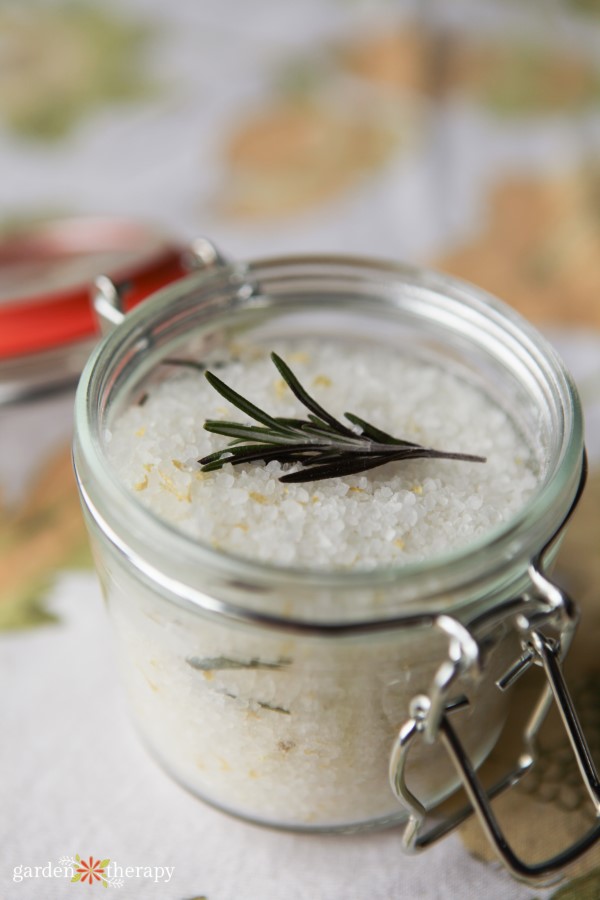 Rosemary Lemon Sea Salt
Add all the ingredients (minus the garnish rosemary) to a pot and stir well over medium heat for 5-7 minutes, until warmed through. Remove from heat and cool. Remove the rosemary branch, then pack into clean, wide-mouth jars. Add the smaller rosemary sprigs to the sides and top of the jar for garnish. Just because it's for you doesn't mean it can't be pretty, right?