Smelling your favorite fragrances can make you feel relaxed, revitalized, and comforted. Use natural essential oils to fill your home with the warmth of the holidays by making this pinecone aromatherapy diffuser! Scented pine cones are easy to make at home, as long as you follow a few important steps.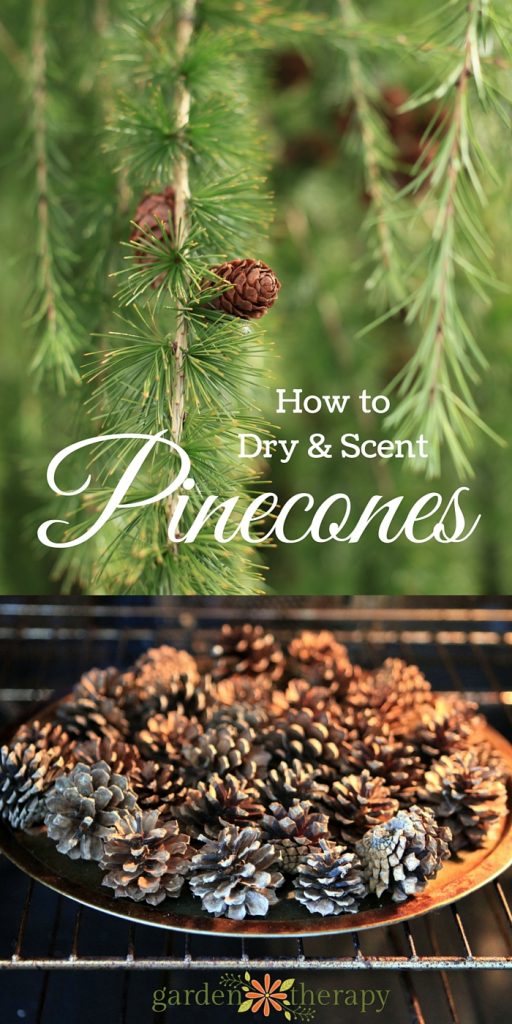 Materials
Decorative bowl or dish
Pine cones
Essential oils of your choice
Whole spices such as star anise, cinnamon sticks, nutmeg, and cloves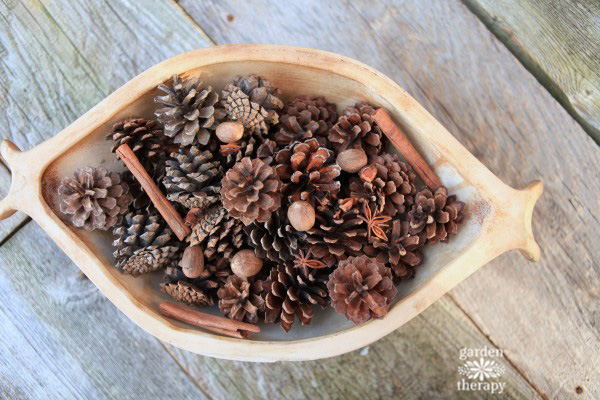 DIY VIDEOS
Make it!
If you don't already have a supply of pine cones that you've collected for crafting, take a walk around a park, wooded area, or tree-lined street and collect a number of pine cones in varying sizes. Choose recently fallen cones that are intact and have a nice shape.
Fill a sink with warm, soapy water and gently wash the pine cones. Once they are clean, take them out of the sink, shake off excess water, and place them on a parchment-lined baking sheet.
For this project, it is best to use pine cones that are completely dry and as open as possible, and the best way to ensure this is to "bake" them in the oven at a low temperature to dry out thoroughly. Put the pine cones in the oven at around 200 degrees F (or whatever the lowest heat setting of your oven is) until they look open and feel very dry, about 30 minutes to an hour. Take them out of the oven and let cool completely before working with them.
Next comes the fun bit: pick the combination of scents you want to use! We prefer to use only all-natural, pure essential oils as they smell better than synthetic fragrances and they don't contain harmful chemicals.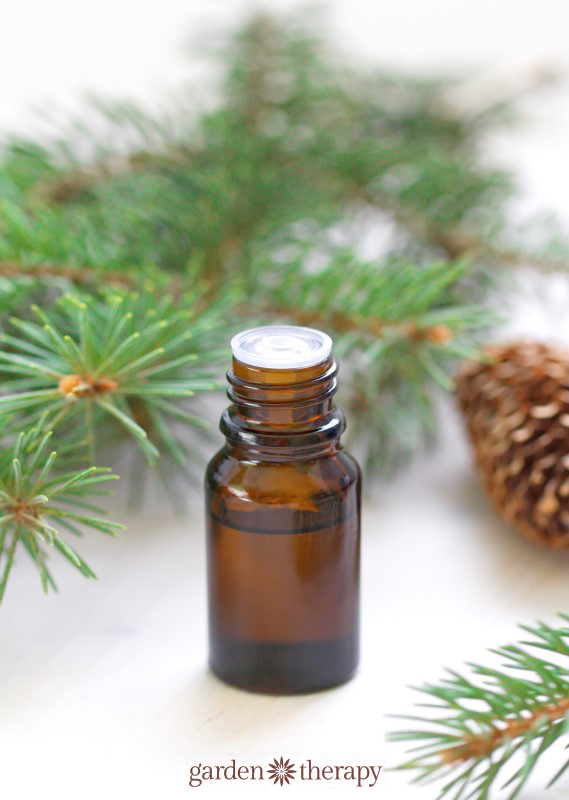 You can choose any scents that you like, but here are some of our favorite essential oils for fall and winter:
To blend your signature essential oil fragrance, add the desired amount of each of your chosen essential oils into the empty glass bottle using the dropper. Screw the lid on and shake the bottle well, mixing the essential oils together to create a new scent combination.
Now you are ready to scent your pine cones. Using the dropper, apply the essential oil to the gaps in the pine cones. Essential oils are quite strong so you don't need a lot to scent your pine cones—just three or four drops per cone is plenty.
Lay the pine cones out in an attractive dish or bowl along with some whole spices for even more pleasant scent and an attractive holiday display. When the scent fades, simply add a few more drops of your custom essential oil blend to the pine cones.
 Pin it!
Even More Pine Cones!