This holiday decor project takes very little time yet it's surprising how many uses you may find for some festive pinecone spheres. Many years ago I collected a large number of pinecones from trees in my garden and neighborhood. After drying them, I had the idea to make a few different sizes of pinecone spheres, mostly for the sheer fun of crafting. Year after year these cheery pinecone balls make their way out of the Christmas decorations box and add a natural touch to the festivities.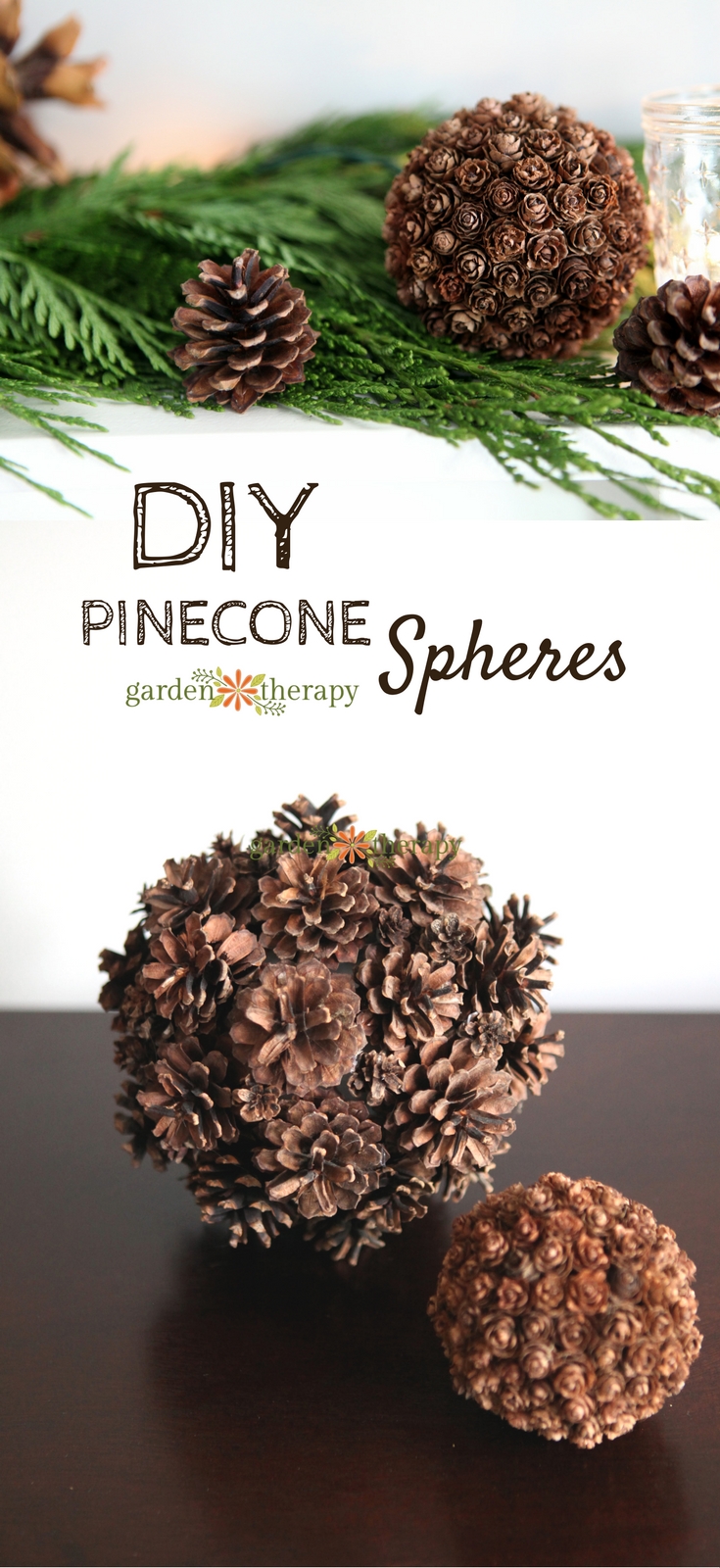 These pinecone spheres are festive for sure, but I don't think they scream "Christmas" and have great longevity to dress up your home or garden for the fall and winter months. You can use them to decorate a holiday mantle, but they also make a great table centerpiece, fun tree ornaments, and fitting winter decor for windows and shelves. You could even set them outdoors in your holiday planters. Or use smaller ones to decorate holiday gifts.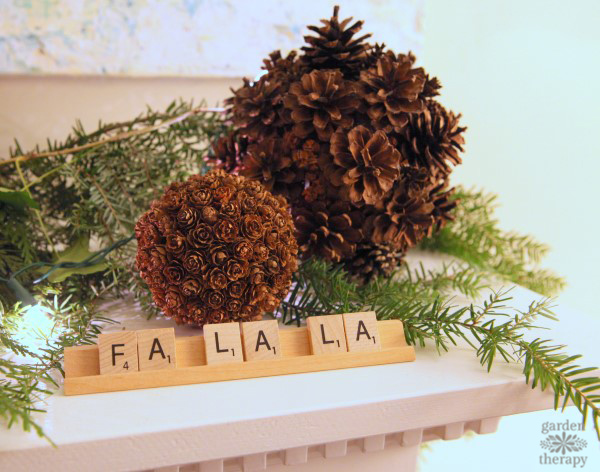 I'm sure there are many more places these pinecone spheres would look right at home, but for now, let's just make them!
Pinecone Spheres
Materials
Make it!
Collect pinecones of different sizes and set out to dry. They are dry when they open up and are no longer cool to the touch.
If you plan to hang the spheres, then staple a loop of twine onto the foam before the next step. Use a hot glue gun to affix the base of each pinecone to the sphere, starting with the largest pinecones and adding in smaller pinecones to fill in the gaps.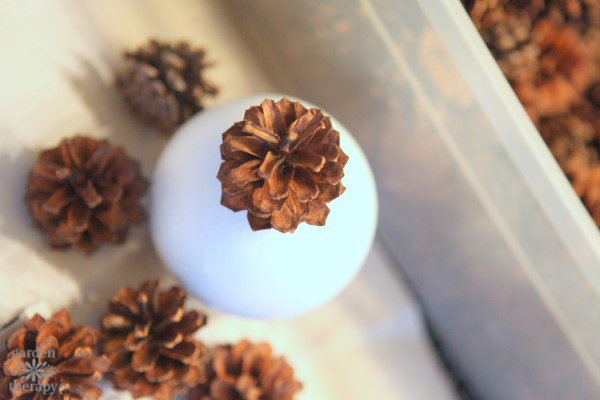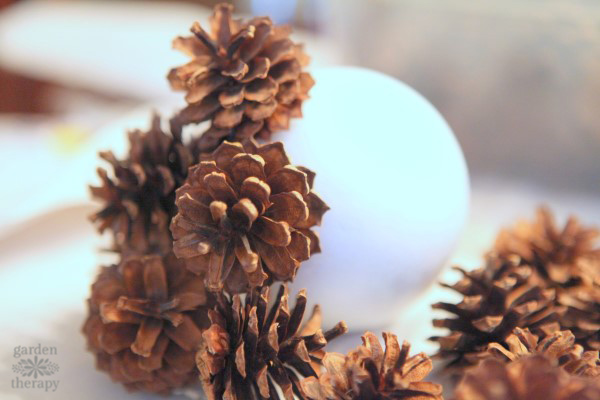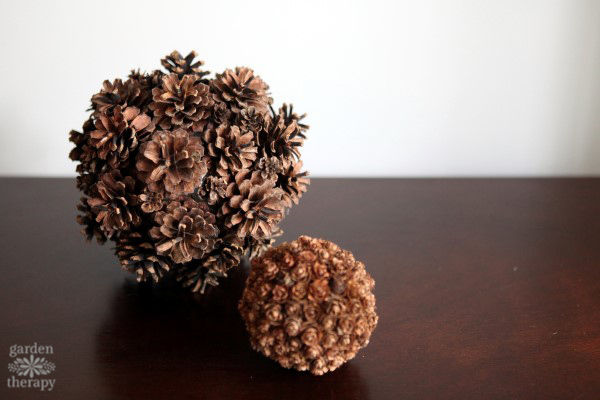 When dry, set your pinecone spheres indoors or out in any way that you choose. I display them on my mantle for a simple, natural-looking holiday display. The cedar garland is a project from my book, Garden Made, which you can read more about here.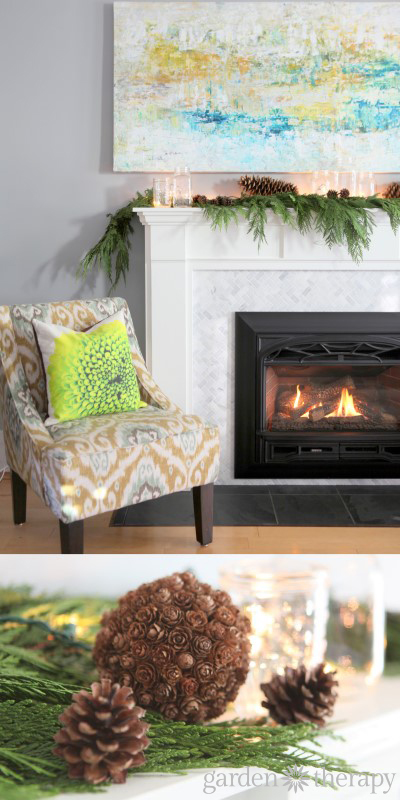 More Crafts with Pinecones:
I love to craft with pinecones! If you do to0, then here are some more projects you might like: