What gardener doesn't love flipping through the vibrant photos of a seed catalog while dreaming of the coming gardening year? The absolute best flowers and vegetable examples are photographed in all their glory and plastered on the pages to brighten up a dreary winter. Seed catalogs are packed with stunning photography that gardeners can appreciate, so instead of tossing it into the recycling bin once your seed order is placed, why not get a little crafty? These seed catalog magnets are easy to make and will bring the garden to your fridge no matter what the season.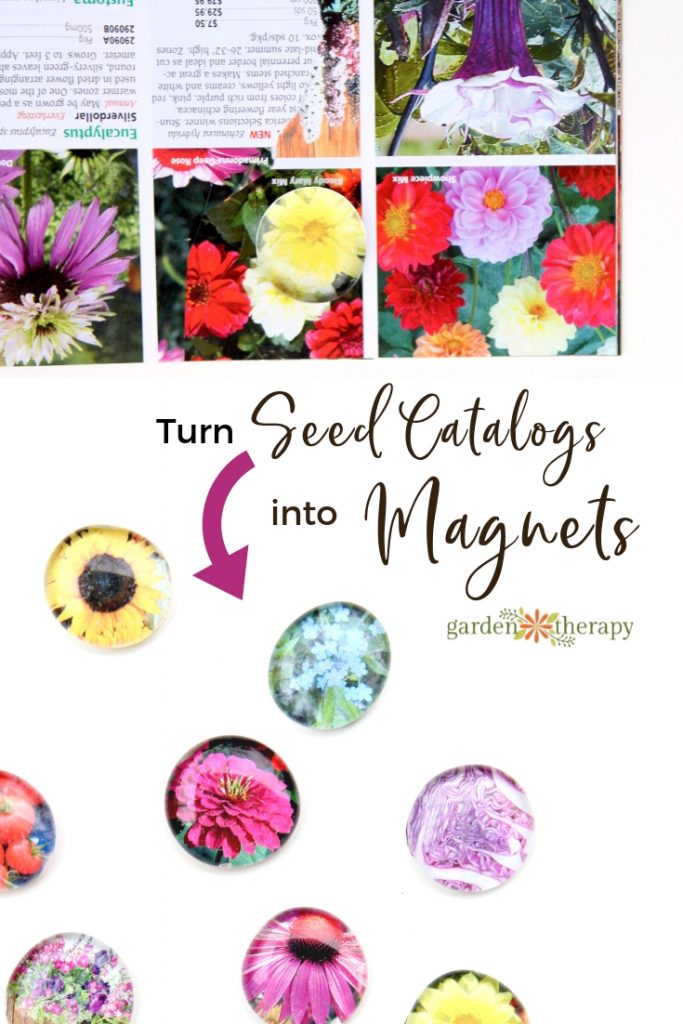 Seed Catalog Magnets
Materials
Seed catalog
Pen or pencil
Scissors
Paintbrush
Hot glue gun and glue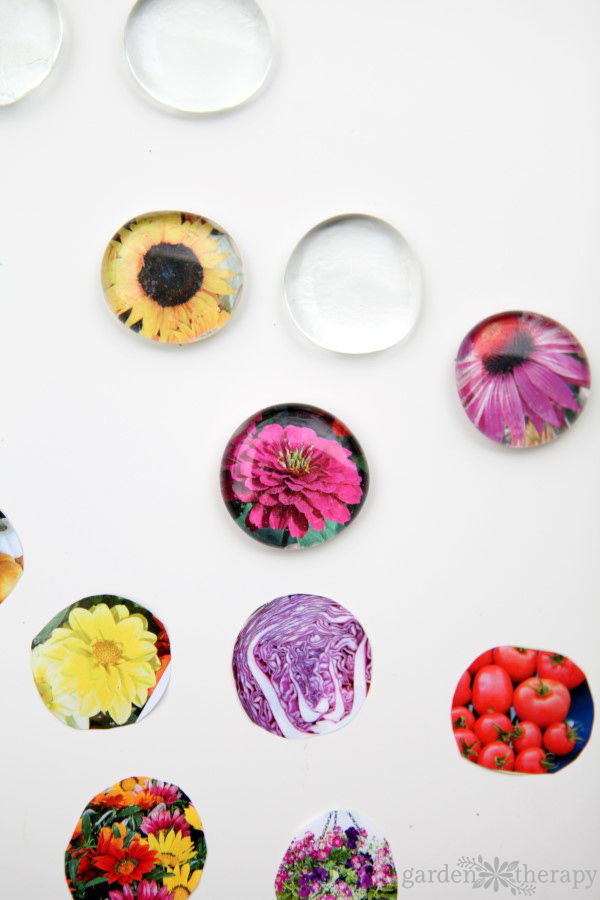 Make it!
Look for clear glass cabochon gems, which are widely available at craft stores. They look like clear marbles with a flat side. They magnify and give depth to the seed catalog photos.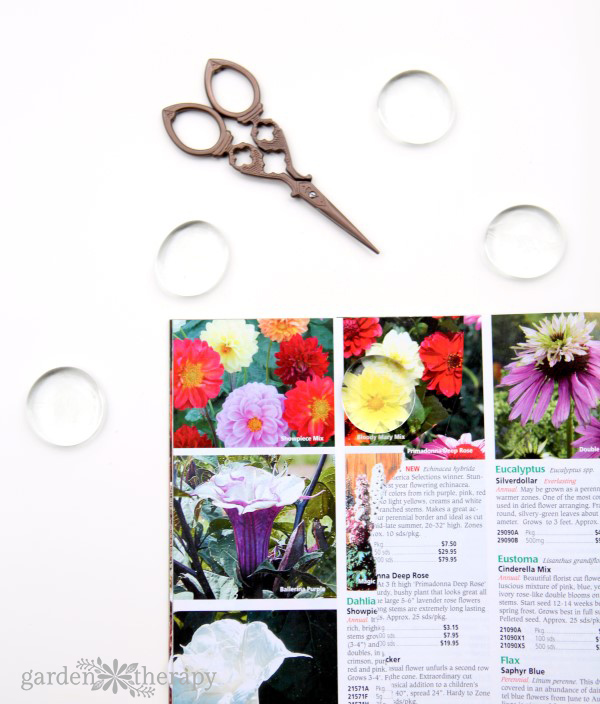 Flip through the catalog and find a few photos that you like. Place a cabochon on a photo to frame it, and use a pen or pencil to mark where you will cut the paper.
Cut out the images from the seed catalog.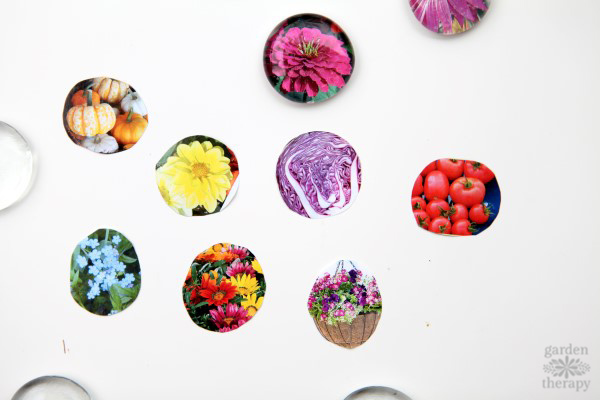 Paint the front of the images with Mod Podge and attach the image face up (glue side up) to the flat part of the cabochon.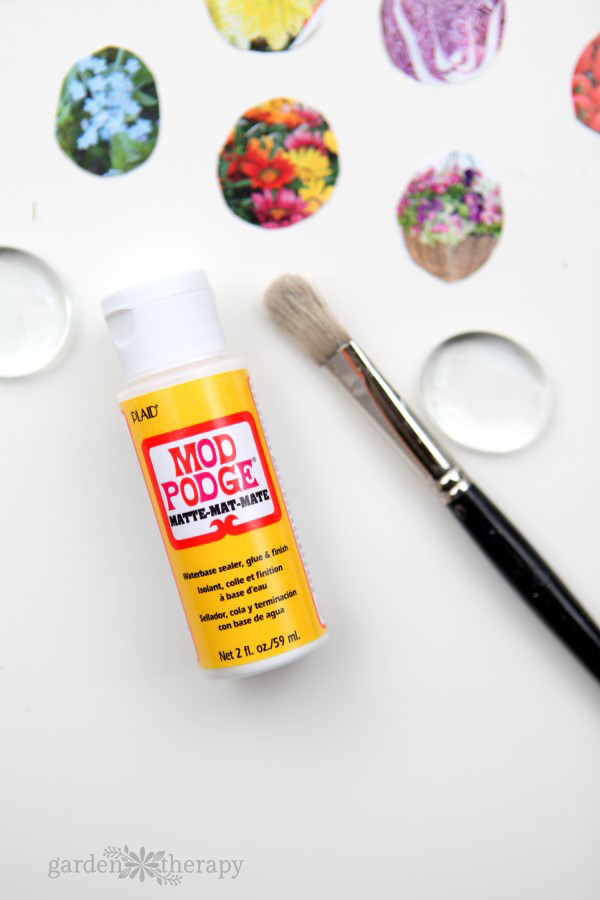 Trim the edges with the scissors, then apply another coat of Mod Podge to the back of the image to seal it. Let dry completely.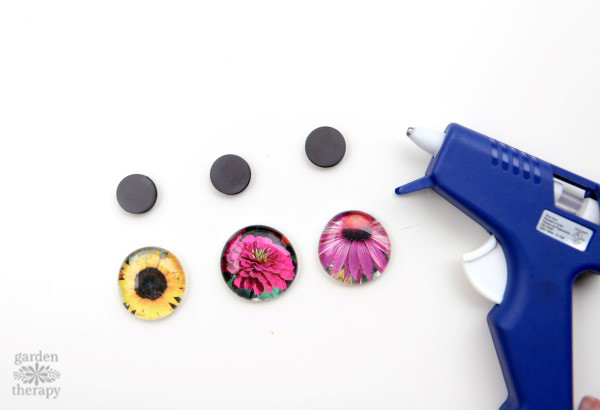 When the image is dry, use a hot glue gun to attach magnets to the back of the image.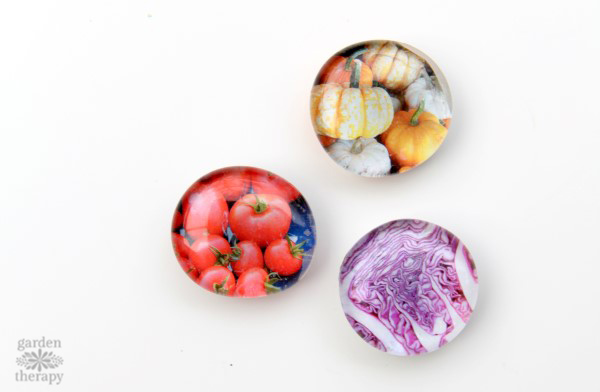 Display your seed catalog magnets on the fridge or give a collection of them as gifts.