Looking for a garden-friendly favor for a spring wedding or a bridal or baby shower? These colorful seed packets are a fun way for guests to take away a lasting memory. Guests can plant them, watch them grow, and remember the wonderful time they had each time they step into the garden.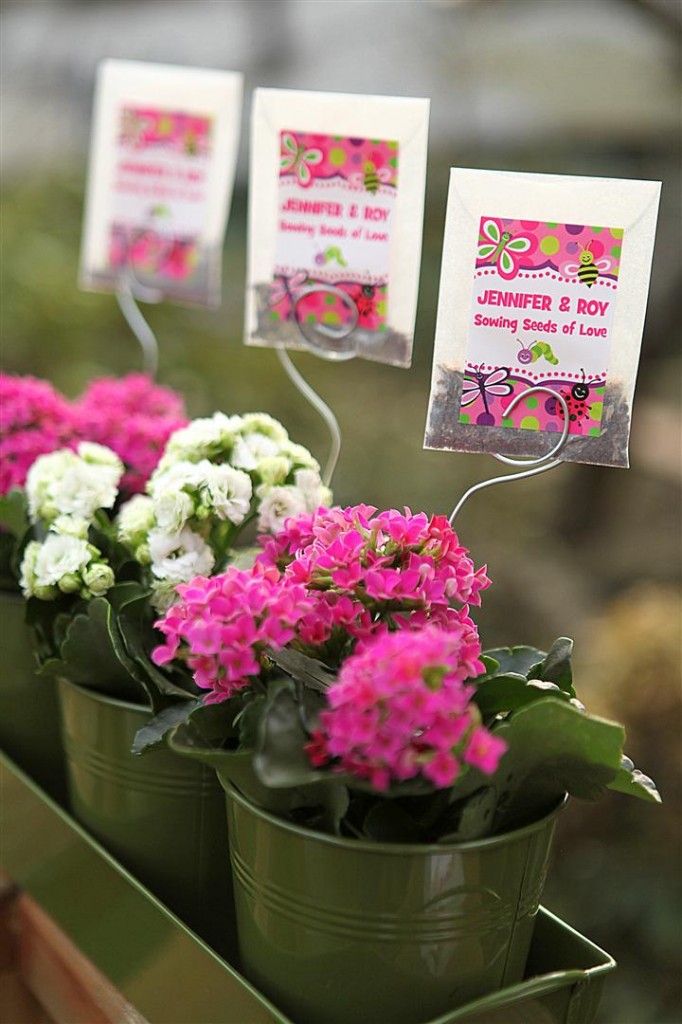 These seed packets are even cuter when displayed on wire curlicues like butterflies fluttering around. Perfect considering they are filled with a blend of seeds for attracting butterflies!
To Make the Seed Packets
First, buy a butterfly or bee blend of seeds from your local nursery. They usually contain a mix of perennials and annuals that will grow best in your climate. You can also make your own mix by purchasing seeds for flowers that you or the guests-of-honor love and mixing them yourself. Fill small glassine envelopes with about a tablespoon of seeds. I just love how you can see the seeds through the envelope! Apply a decorative label to the front of the packet and add planting instructions to the back.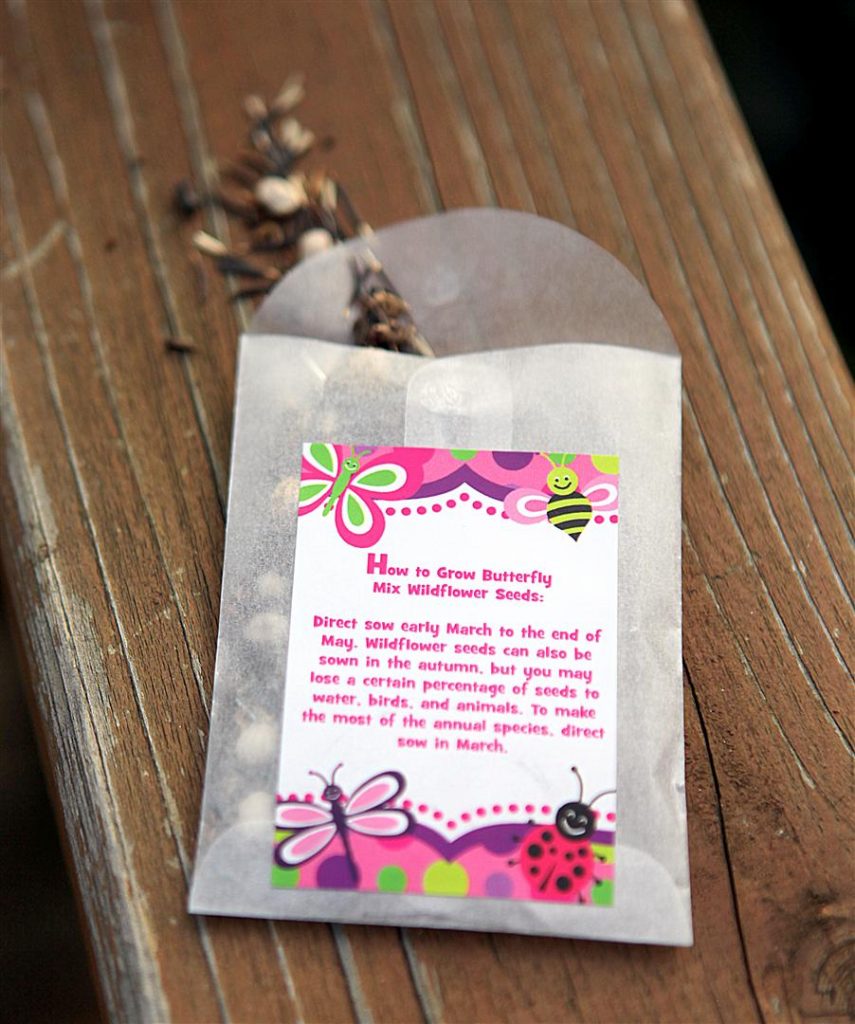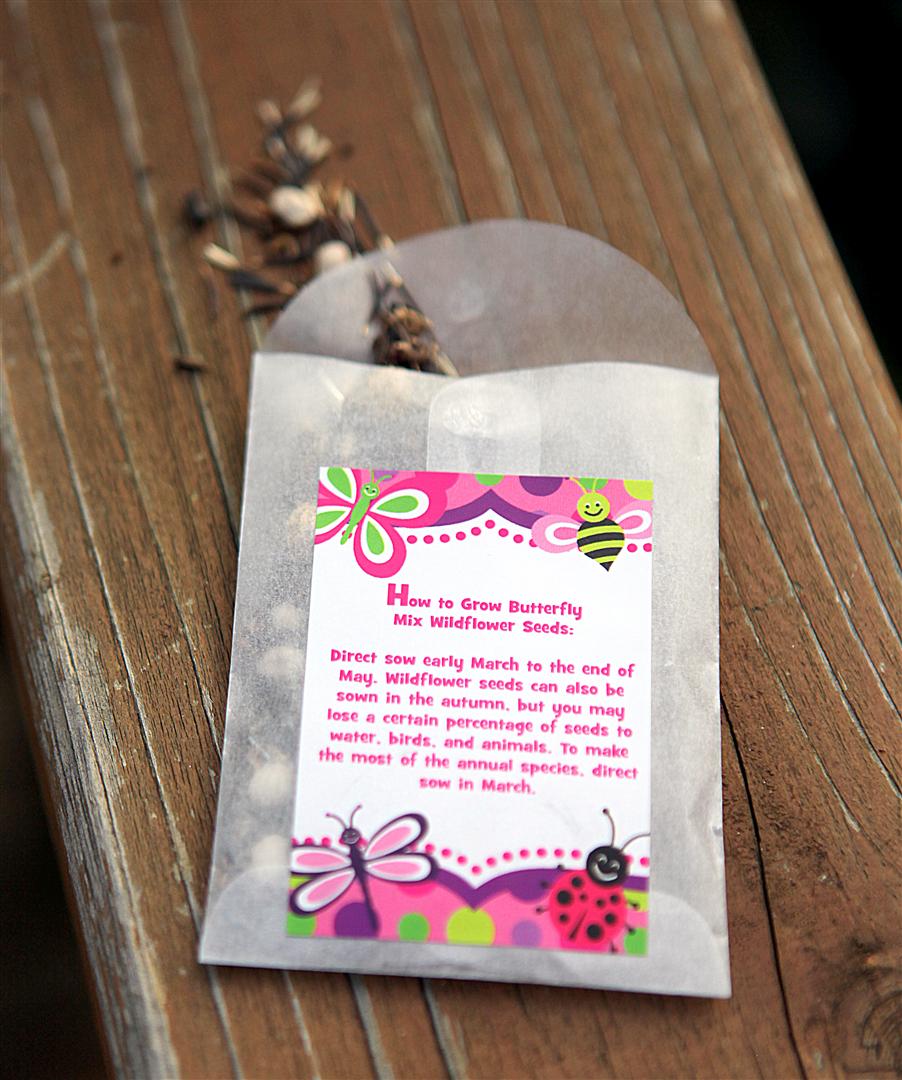 Instructions for Planting:
Direct sow early March to the end of May. Wildflower seeds can also be sown in the autumn, but you may lose a certain percentage of seeds to water, birds, and animals. To make the most of the annual species, direct sow in March.

To Display the Seed Packets
To stake the seed packets into a floral centerpiece, you can make these curlicue stands with a length of 14-gauge galvanized wire, a wire cutter, and a pair of needle-nose pliers. Snip about 8″ to 10″ of galvanized wire and use the needle-nose pliers to twist a curl on one end. Pull the inner circle of the curlicue out and insert the seed packet. Place the other end in the flowers and you have the perfect way to display your favors.
For the complete instructions on making these delightful favors, check out the full post at the Evermine Blog.