If you've been busy saving heirloom tomato seeds and want a cute and simple way to label them for the coming year then I've gotcha covered with these free printable tomato seed envelopes.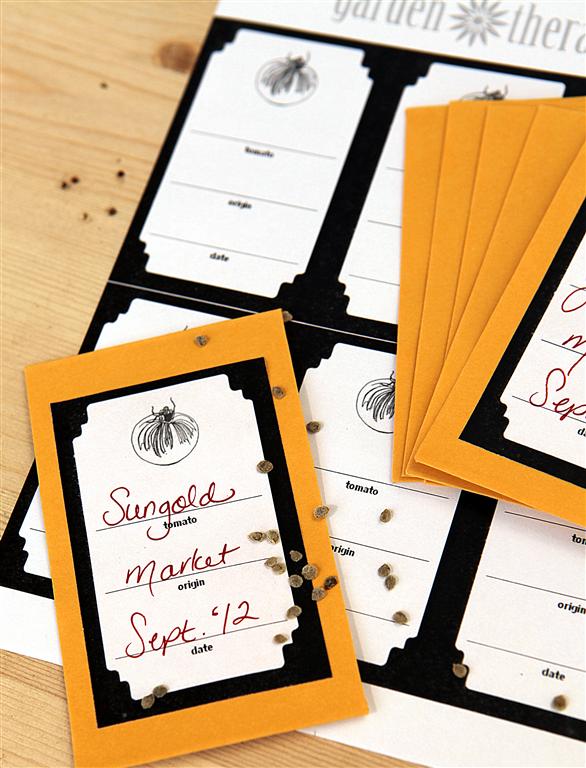 The simplest way to pack up seeds for the year is to store them in envelopes. I like the little coin envelopes you can find at discount stores or online. I'm always hoping to come across unbleached natural paper ones, but I'd much rather spend my time gardening than shopping around for coin envelopes, so gold it is. For now at least.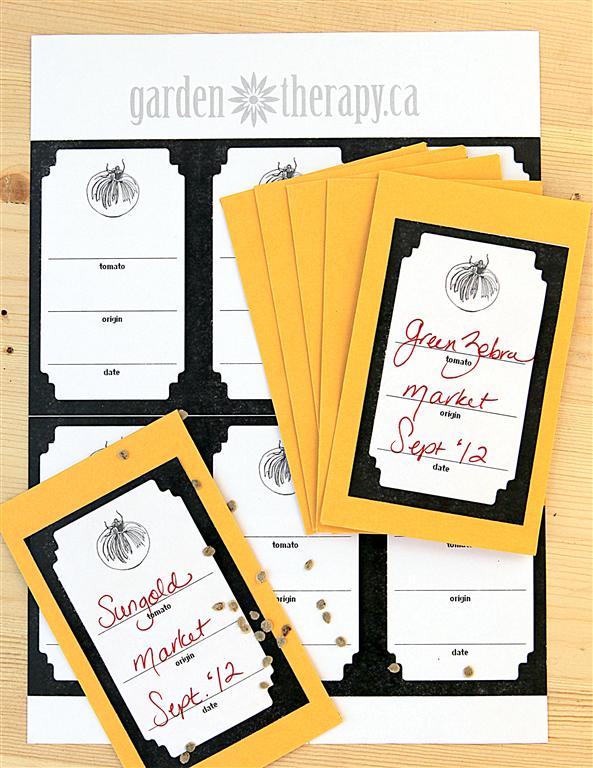 Materials:
Tomato seeds
Printer
Scissors
Instructions:
1. Follow this tutorial on saving heirloom tomato seeds.
2. Print out this free printable tomato seed envelope label on full sheet label paper.
3. Write the tomato variety, where it was purchased or grown, and the date. Please note: neither Sungold nor Green Zebra are heirloom tomatoes and, as discussed in the original post about saving heirloom tomato seeds, only heirlooms will produce true to form year after year from saved seeds. That being said, I have had great success over many years with growing both of these tomatoes from seeds from my farmer's market. I'm willing to take the risk again next year because I am well-informed that they very well may not be true to their parent. If you are concerned your tomatoes will not be true to type, make sure they are true heirlooms. If you are up for an experiment, then grow what you love and hope for the best!
4. Store seeds in a cool, dark, and dry place in preparation for next year's tomato season. These make great stocking stuffers for gardening friends as well. That's right, I said it. STOCKING STUFFERS. It's never too early to start getting ready for the holidays.