Dear Coloring Fanatics, we have certainly stumbled upon a trend that you LOVE! Thousands have downloaded Life's a Garden, the free printable coloring page I posted just 2 weeks ago.
When I started coloring last year with my first coloring book for grown ups, I knew that this was a hobby that was going to be part of my life. You see, I started coloring with my son and really enjoyed getting back to this meditative craft (well, as meditative as it can be with a toddler demanding what colors you use). There are so many different ways to color and it comes out looking so differently depending on if you use pencils, pens, or watercolors, making coloring an activity that never gets boring!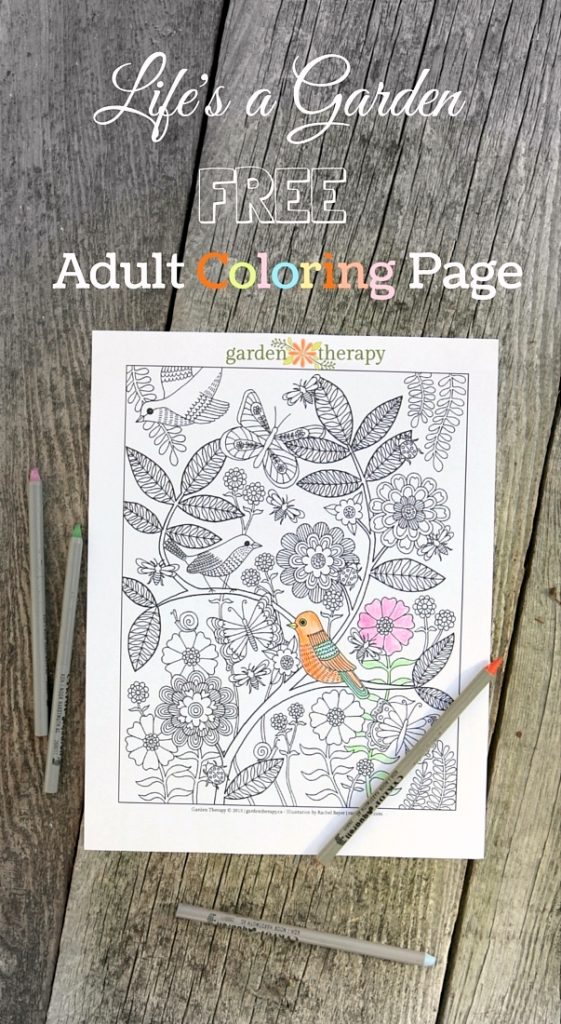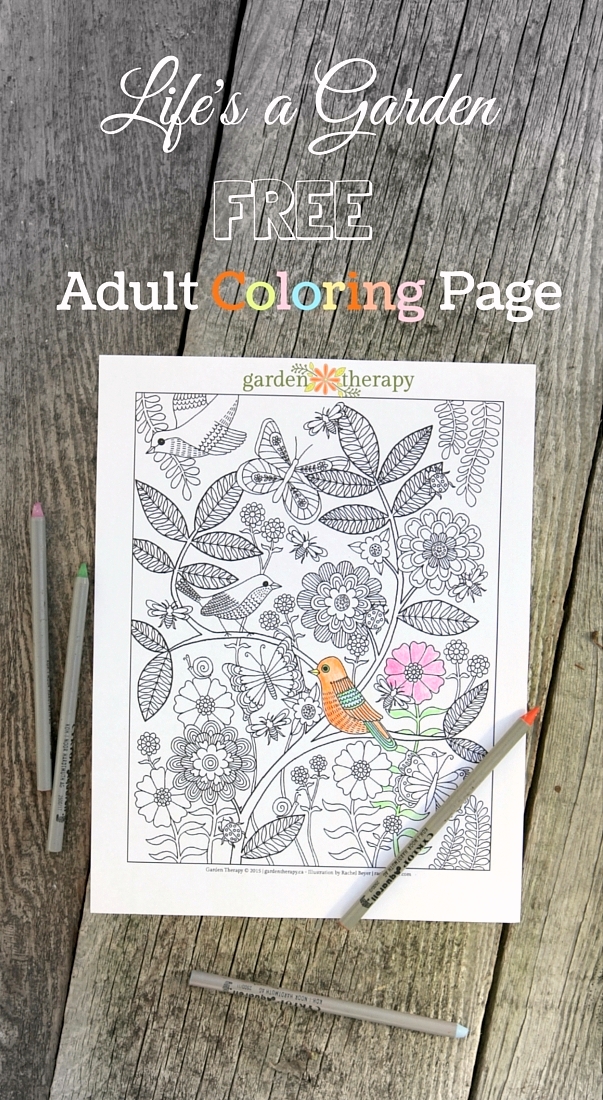 When I first decided to try coloring again as an adult, I dug out the gorgeous artist-quality pencils and pens that my loving aunt sent me over the years and pulled out my sketch pad. But starting at the blank page wasn't quite right. I wanted to COLOR, not draw! I picked up a grown-up coloring book and fell in love. Yes, I was in love with the flowing lines that created mysterious gardens, blooms, and birds, all waiting for me to adorn them.
Through my experiences with different tools for coloring I've learned a few things and I wanted to share them with you as well in this guide, so here are some tips to help you navigate the big and wonderful world of coloring tools.
Pencils
Use high-end color pencils that have vibrant color and allow you to do some shading. Prismacolor pencils are a great choice. A pencil sharpener is also essential to coloring with pencils. You want to keep a nice fine point and a wide edge on the side for shading. Keep a good eraser on hand to clean up light pencil marks or mistakes.
Pens
For ink coloring, use a pen with a fine tip and avoid alcohol-based inks as they can bleed. Choose a pen set with plenty of colors as they can't be blended like pencils. Paint pens (or watercolor pens) have a synthetic brush tip and aqueous dye ink. The colors lay down smooth, and they are much like using water color. The tips of brushes are very pointed for clean lines.
Watercolor
You can use watercolor paints, of course (here is a great project for beginners to get started with watercolor paints), but there are also some interesting ways to color with them using pens and pencils! Watercolor pen sets are fun to use as well. They have a refillable reservoir on a brush pen for color drawing, painting, illustration, and calligraphy, but especially coloring! Use with liquid watercolors.
Watercolor pencils draw like pencils but when you use a wet brush you can change the effect to look like watercolor paint. It gives you a lot of control over the colors and lines that you just don't get using paint. You can also dip the pencils in water for bolder colors or try coloring on wet paper.
Having the right tools for coloring in your supply kit will certainly make it much more pleasurable. If you have ever used a pen with gloppy ink, a dried out marker, or a pencil lacking pigment, you know that they can take all the fun out of creating art. Get stocked up with the right tools and you'll be coloring your way to a peaceful bliss in no time!
Once you've got your coloring tools picked out, the next step is to create the perfect color palette for your art.