The Essential Tools for Coloring Like a Grown Up
Dear Coloring Fanatics, we have certainly stumbled upon a trend that you LOVE! Thousands have downloaded Life's a Garden, the free printable coloring page I posted just 2 weeks ago.
Read the full post here:  The Essential Tools for Grown Up Coloring
When I started coloring last year with my first coloring book for grown ups, I knew that this was a hobby that was going to be part of my life. You see, I started coloring with my son and really enjoyed getting back to this meditative craft (well, as meditative as it can be with a toddler demanding what colors you use).
I dug out the gorgeous artist-quality pencils and pens that my loving aunt sent me over the years and pulled out my sketch pad. But starting at the blank page wasn't quite right. I wanted to COLOR, not draw! I picked up a grown up coloring book and fell in love. Yes, I was in love with the flowing lines that created mysterious gardens, blooms, and birds, all waiting for me to adorn them.
Through my experiences with different tools for coloring I've learned a few things and I wanted to share them with you as well in this guide, The Essential Tools for Grown Up Coloring, which I wrote for my other blog over on eBay.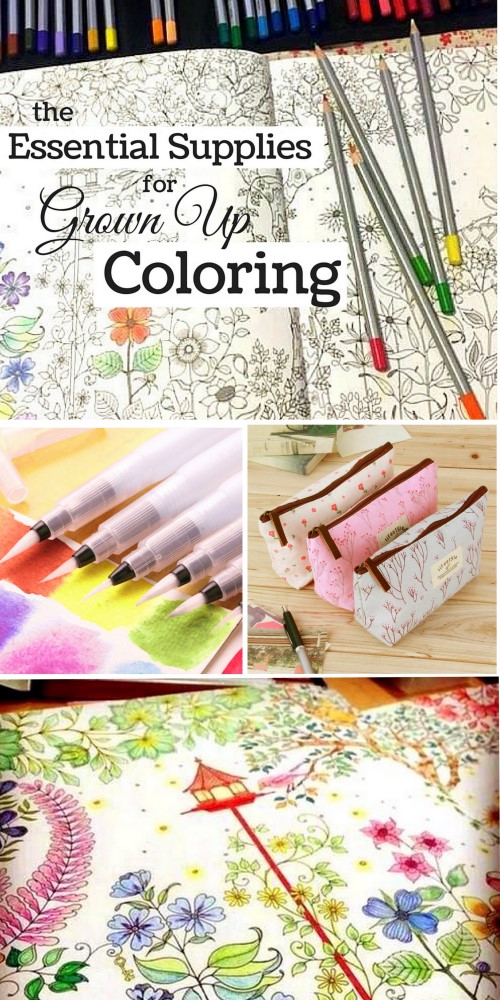 Having the right tools for coloring in your supply kit will certainly make it much more pleasurable. If you have ever used a pen with gloppy ink, a dried out marker, or a pencil lacking pigment, you know that they can take all the fun out of creating art. Get stocked up with the right tools and you'll be coloring your way to a peaceful bliss in no time!
Here are some of my other posts on adult coloring that you might like: