Medicinal herbs are not only easy to grow but they can also be beautiful and health-promoting too. Here are my top five herbs to grow in your garden to appreciate for their medicinal qualities as much as their flowers and foliage.
1. Calendula (Calendula officinalis)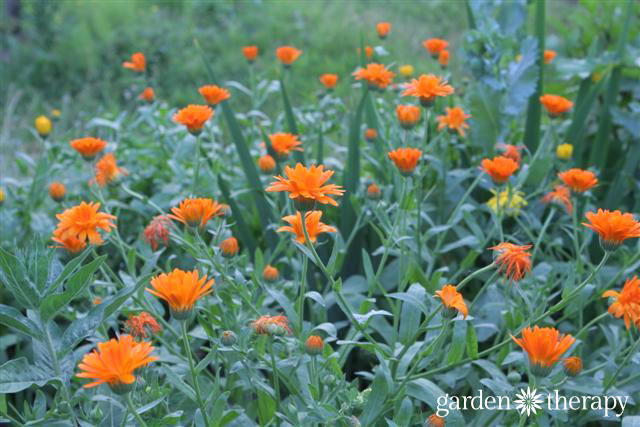 Calendula, also known as pot marigold, is an annual with bright yellow and orange flower heads that shine like the sun in your garden. An edible flower that can be added to salads and used to decorate cakes, calendula is one of the most commonly used herbs in herbal oils, salves, and creams. Calendula is used in cosmetic and skin preparations for its anti-inflammatory, anti-microbial and skin-healing properties, to treat everything from acne to eczema.
Calendula has also been used topically for varicose veins and gum disease, and is often included in natural vaginal lubricants for vaginal dryness and for recurrent candida yeast infections. Like all marigolds, calendula also helps to protect other plants in your garden from pests like aphids.
2. Echinacea (Echinacea purpurea or angustifolia)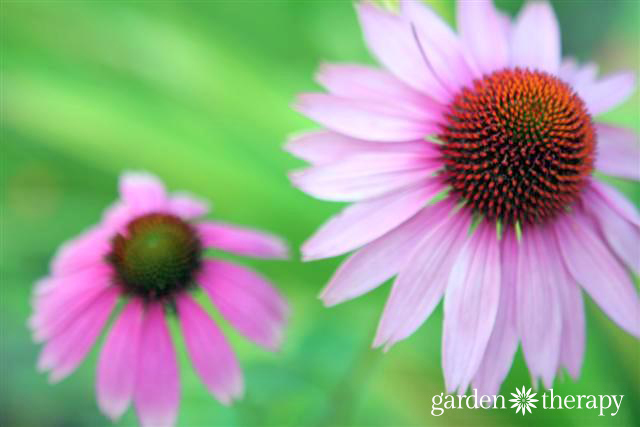 Echinacea, also known as coneflower, is a tall prairie flower with bold pink to purple petals. Native to North America, this perennial medicinal herb is both heat- and drought-tolerant. Its long, rigid flower stalks make it a great addition to flower arrangements.
Medicinally, echinacea is primarily used to boost immune system responsiveness in bacterial and viral infections. It is used both preventatively and for acute treatment of colds and flus. Echinacea's antibacterial and antiviral effects have supported its use in treating vaginitis, chronic upper respiratory tract infections and other viral and bacterial infections. Topically, echinacea is used to prevent infection of skin conditions, as well as for boils, cuts, and poorly healing wounds.
3. Sage (Salvia officinalis)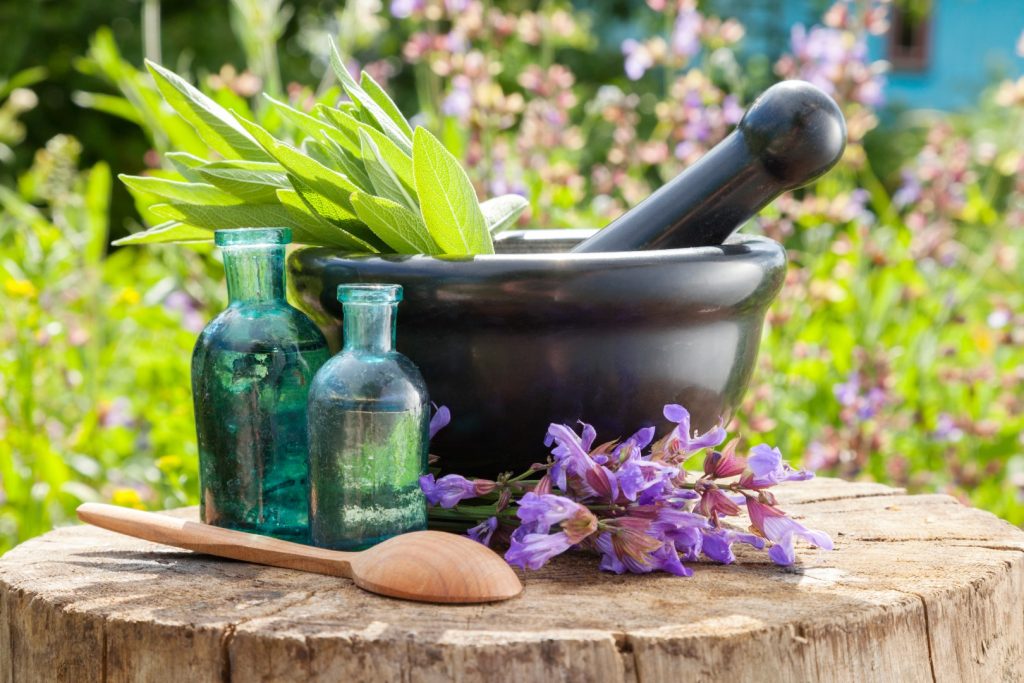 Sage, like lavender, has a distinctive aroma when you brush up against it in your garden. It is also notable for its greyish-green foliage that provides a welcome contrast to the brighter green leaves of other plants.
Thanks to its astringent properties, sage is most frequently used for sore throats and gum disease, and also to reduce hot flushes during menopause. Astringency is also the reason why lactation consultants and midwives have long warned that large amounts of sage will decrease milk supply. Sage tea can help ease the transition to weaning, especially in cases where weaning is abrupt or after a perinatal loss.
4. St. John's Wort (Hypericum perforatum)
St. John's wort has bright yellow flowers and leaves with translucent spots. Both literally and figuratively, St. John's wort allows the sun to shine through, alleviating mild to moderate depression. Research has also shown that St. John's wort is great for depression that occurs as a premenstrual or menopausal symptom, in conjunction with anxiety, or because of a concussion. St. John's wort's antiviral and skin-healing properties make it useful for herpes, genital warts, nerve pain, sunburns, muscle pain, and wounds.
Although St. John's wort is a beautiful herb to include in your garden, it is also an herb to use cautiously. St. John's wort may lead to photosensitivity and speeds up the metabolism of many pharmaceutical drugs. Consult with a health-care provider before taking St. John's wort. Of course, that shouldn't stop you from growing it in your garden.
5. Lavender (Lavandula angustifolia)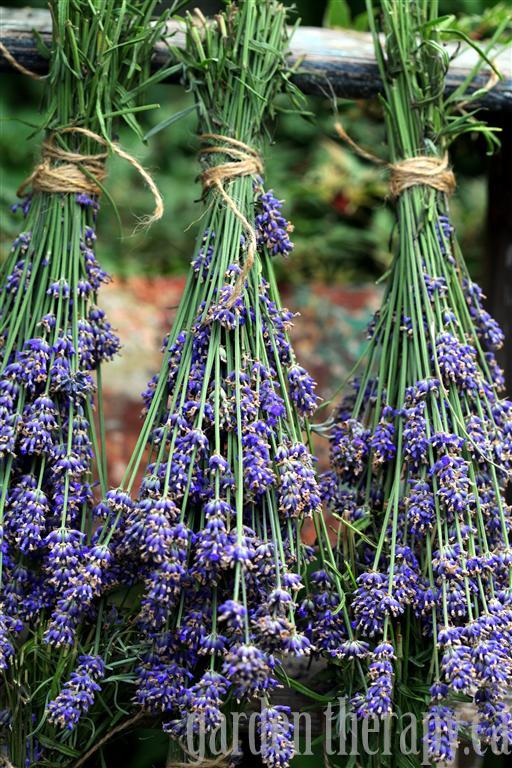 Lavender is an easy-to-grow, non-invasive perennial to add to your garden. It is a great flower for using as a border around a garden or along a path where you can get the most out of its fragrance. The relaxing scent of lavender comes from its essential oils, which are also the part of the plant which provides its medicinal qualities.
Lavender is also an excellent herb for reducing anxiety, whether the anxiety is acute and specific or more chronic and generalized. Most of us already think of lavender as a relaxing scent, in part because it is commonly stuffed into dream and eye pillows to encourage a good night's sleep.
Lavender flowers can be enjoyed for their aromatic and calming scent in the garden, or added to your bath to help ease both emotional and physical tension. Lavender is also great when mixed with other garden herbs and made into a calming tea.
About the Author
This article is courtesy of The Essential Guide to Women's Herbal Medicine by Cyndi Gilbert © 2010 www.robertrose.ca Reprinted with permission. Available where books are sold.
Dr. Cyndi Gilbert, BA (Hons), ND is a Naturopathic Doctor with an inclusive, clinical practice which focuses on women's health and mental health. Cyndi is also faculty at the Canadian College of Naturopathic Medicine, where she teaches Botanical Medicine and supervises student interns at one of the school's teaching clinics. She received her BA in Cultural Studies from Trent University, and her ND from the Canadian College of Naturopathic Medicine. Cyndi resides in Toronto, ON.