Cool down with a refreshing cocktail bursting with summery flavors. This recipe is ideal for an evening hanging out on the porch or with a gathering of friends. Seasonal berries give the cocktail a bright, merry color and flavor; perfect ingredients for the perfect summer day!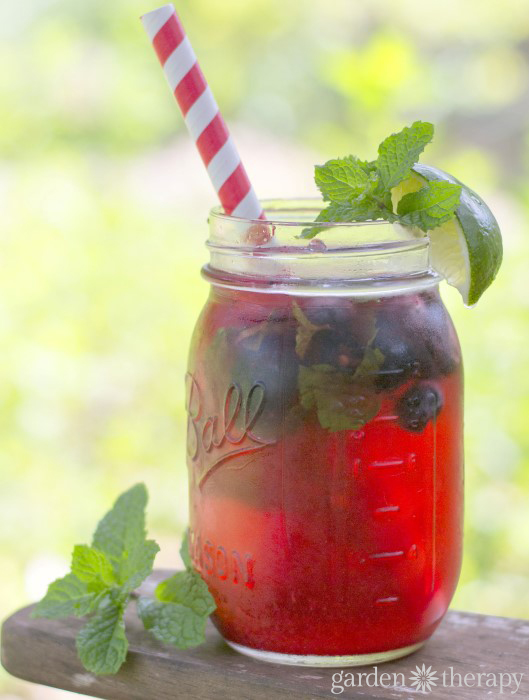 Triple Berry Treat
I grow blackberries, blueberries and raspberries in the garden. Some I  freeze to enjoy over the cooler months and some become jams and jellies. On an especially hot day of berry picking, I thought "what better way to cool down than with a cocktail!" I fantasized how lovely it would be to have an ice-cold mojito with berry flavors. A handful of my backyard sweet mint would top it off nicely.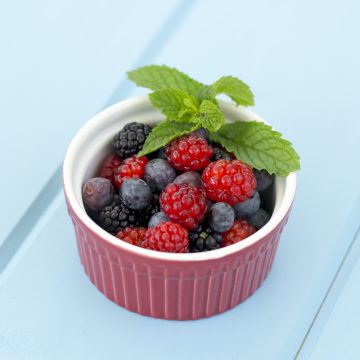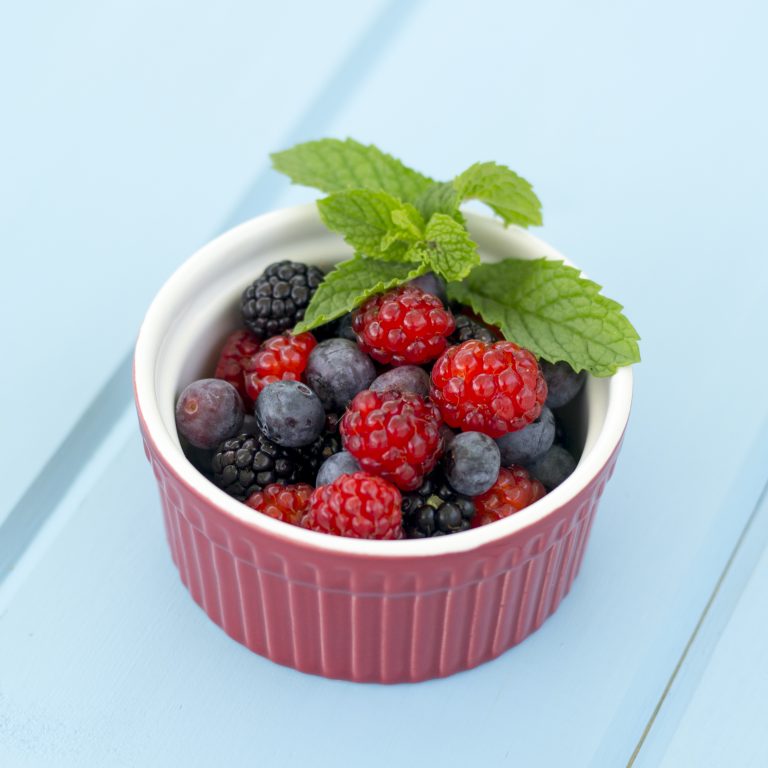 Growing Berries
Most berries are extremely easy to grow. The only real maintenance I ever have with any of my berry bushes is picking the berries or pruning. Blueberries are a particular favorite of mine and I've had my shrubs for over ten years. They produce enough to keep me stocked up year round. Once they are established, I really do not have much to do to maintain them. The same is true for raspberries and blackberries. If you want to get into growing fruit, I highly recommend growing berries, especially strawberries.
You can find tips on growing blueberries here.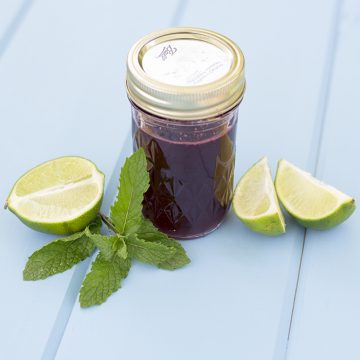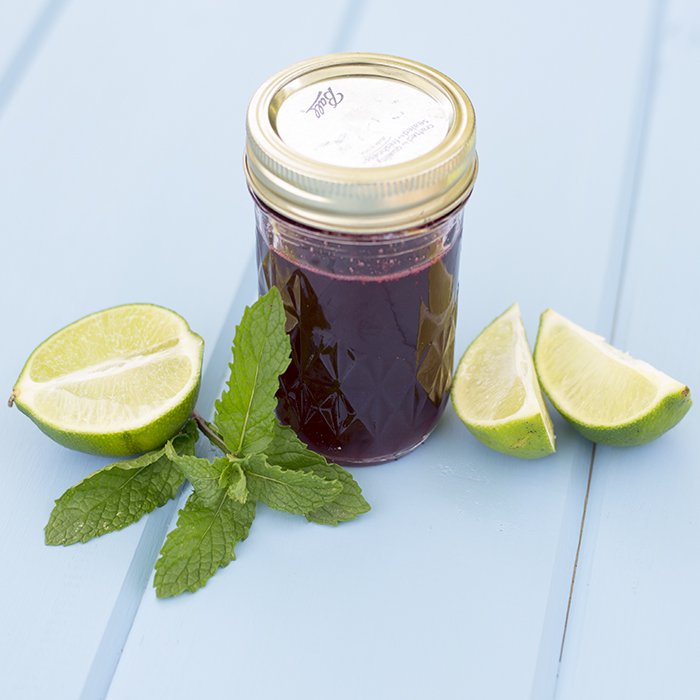 How to Make Triple Berry Rum Fizz
You can use any seasonal berry for this cocktail.
Berry Syrup:
3/4 cup of mixed berries (I used blueberries, raspberries and blackberries)
½ cup granulated sugar
½ cup water
Combine the berries, sugar and water into a saucepan. Simmer all of the ingredients over low heat for 30 minutes. Stir and crush the berries with a wooden spoon every few minutes. Remove from heat and allow to cool completely. Strain the mixture through a fine mesh sieve and, reserving the syrup, discard the berry pulp and seeds. Store the syrup in an airtight container in the refrigerator.
To Make the Cocktail:
2 shots rum
6 ounces sparkling water
2 tablespoons of the Triple Berry syrup (or more if you like it sweeter)
a squeeze of lime
a sprig of sweet mint, stems removed and leaves torn
a few berries for garnish
Combine the ingredients until well blended. You can muddle the mint and berries first if you like. Sit in a nice shady spot (hammock or swing would be perfect) and enjoy!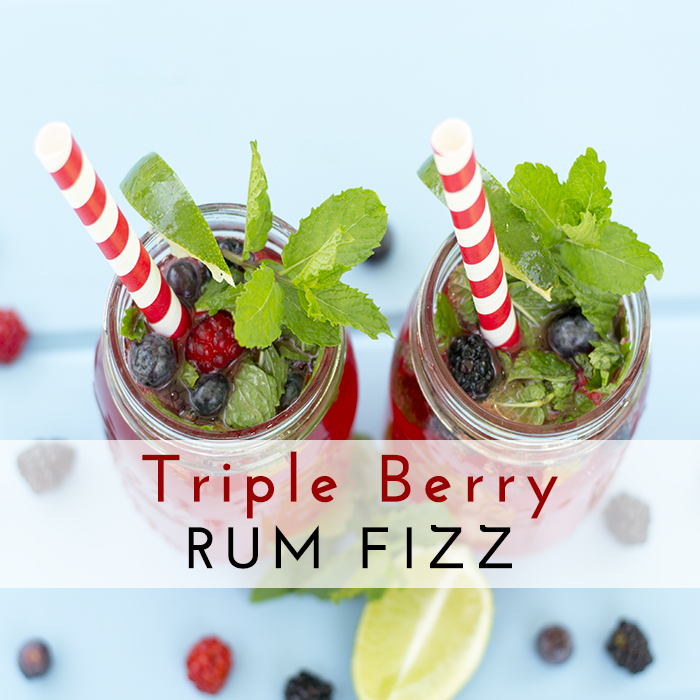 About the Author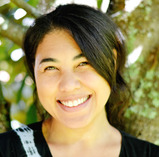 Debbie Wolfe is a mom of two rambunctious boys, wife, and work-at-home mom from Georgia. In her free time (when there is such a thing), she is in the garden or hidden away reading the latest post-apocalyptic sci-fi drama! For interests, Debbie is an obsessive crafter, home chef, and gardener. She is a freelance writer, blogger, and is a co-author and photographer behind the garden blog The Prudent Garden; a collection of tips, crafts, and articles that highlight home gardening.