My family loves to bird-watch. We have several feeders in our yard and one of us is always watching out our front window, hoping to catch sight of a new feathered visitor to our front feeder. Although we put out seed year-round, we always make up a suet feeder (or seven) for the wild birds in the colder months. Want to be kind to your winter birds? Of course you do! So, let then eat cake (suet cake)!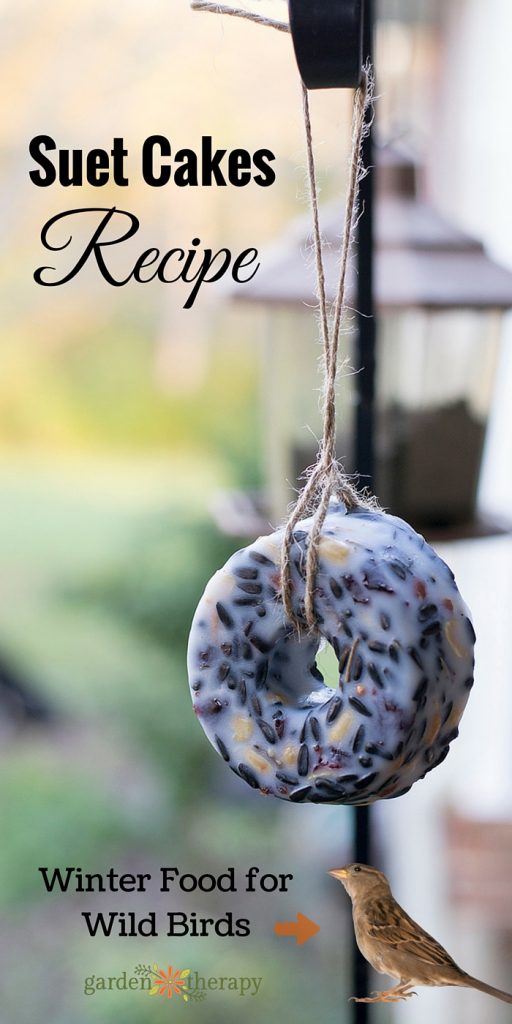 Suet, or rendered fat, is an important supplement for most birds. In the winter, the fat helps add to the bird's stores of energy and help them survive the long, cold months. In the spring, the fat helps with the increased energy demands of nesting birds. Most birds that enjoy suet are cling feeders such as nuthatches or woodpeckers. However, many birds will partake in a helping of fat every now and then when food is scarce.
Making a wild bird suet feeder is simple and only takes a few ingredients.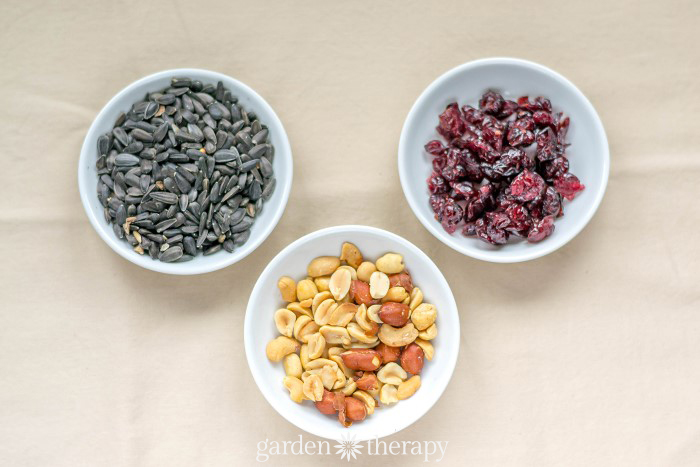 Materials
Lard or vegetable fat (you need one that will stay solid at room temperature).
Bird seed
Dried fruit
Raw peanuts
A small bundt pan
Twine
Make it!
Gather your seeds, dried fruit, and nuts. I used equal portions of each. Mix them together in a large bowl.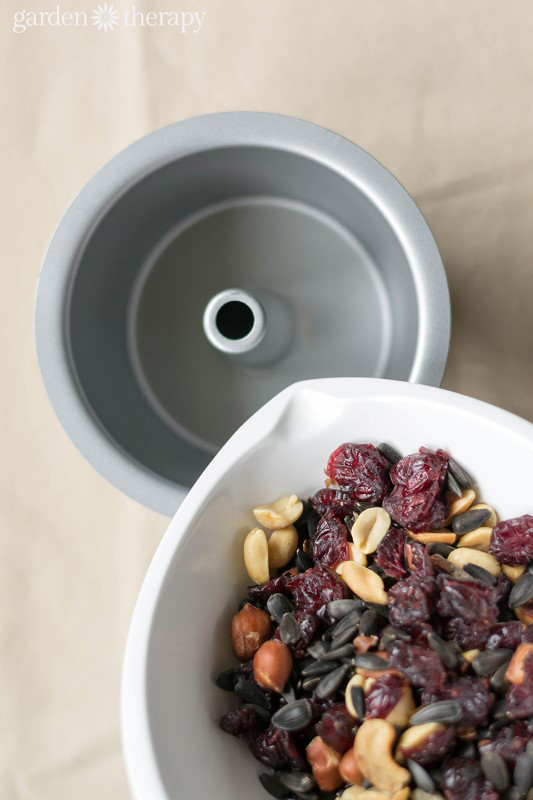 Add the seed mix to the mini bundt pan. Fill it about half full. Melt the fat in a double boiler. I used about half a pound of lard for two mini bundt pans.
Pour the melted lard on top of the seed mixture in the mini bundt pans. You can let the fat harden at room temperature or pop the pan in the freezer for an hour or so.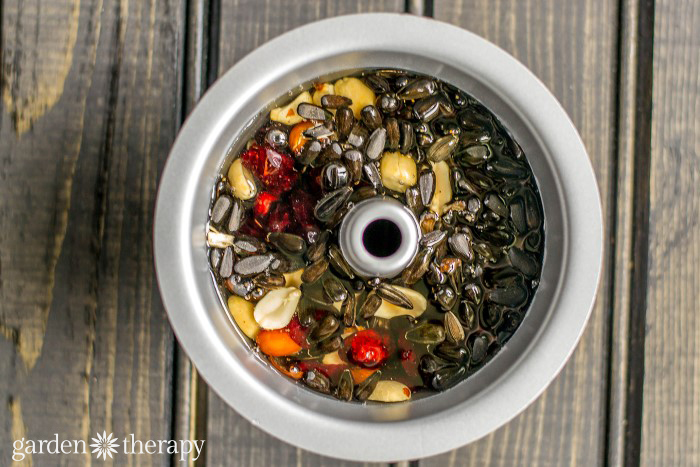 Once the fat has hardened, remove the suet from the mini bundt pan. You might have to run the pan under some warm water to help loosen the suet from the pan. Make a loop with a length of twine and tie an overhand knot at one end. Insert one end through the hole in the middle of the suet and insert one end of the twine through the opposite loop.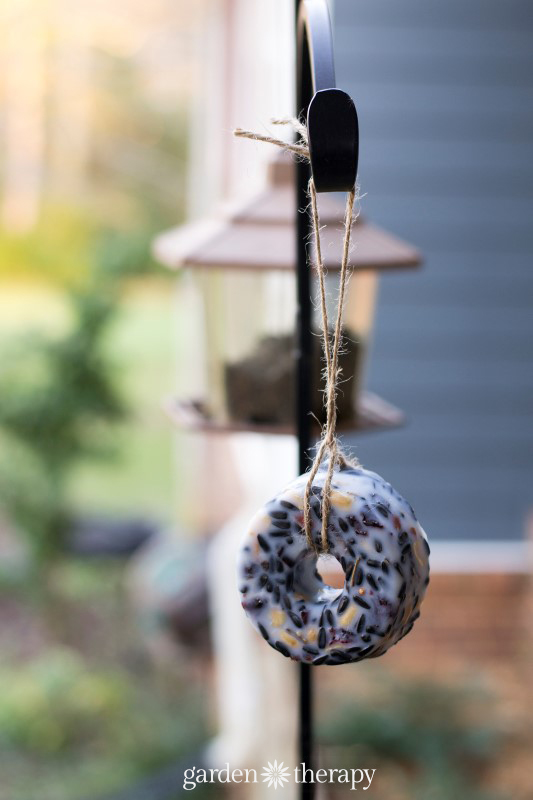 Hang your new suet feeder and wait for some happy birds!
Feeder Hanging Notes
Hang your suet feeder at least 5 feet from the ground and in some shade. The fat will stay solid at room temperature, but in warmer temps and direct sun, it can get soft or go rancid (depending on the fat you used). A great place to hang a suet feeder is in a tree, especially for insect eating birds like woodpeckers. An added benefit for adding a suet feeder to your yard is that the birds that visit your feeder will also reward you in the spring and summer months by eating the insects in your garden. A win, win for all!
You Might Also Like