Butterflies are magical creatures that grace us with their beauty. Their bright colors are a welcome addition to any garden. As with bees, they are essential pollinators. How do you attract them your yard? There are many plants that they love, but an easy way to attract butterflies to your garden is to make a butterfly feeder.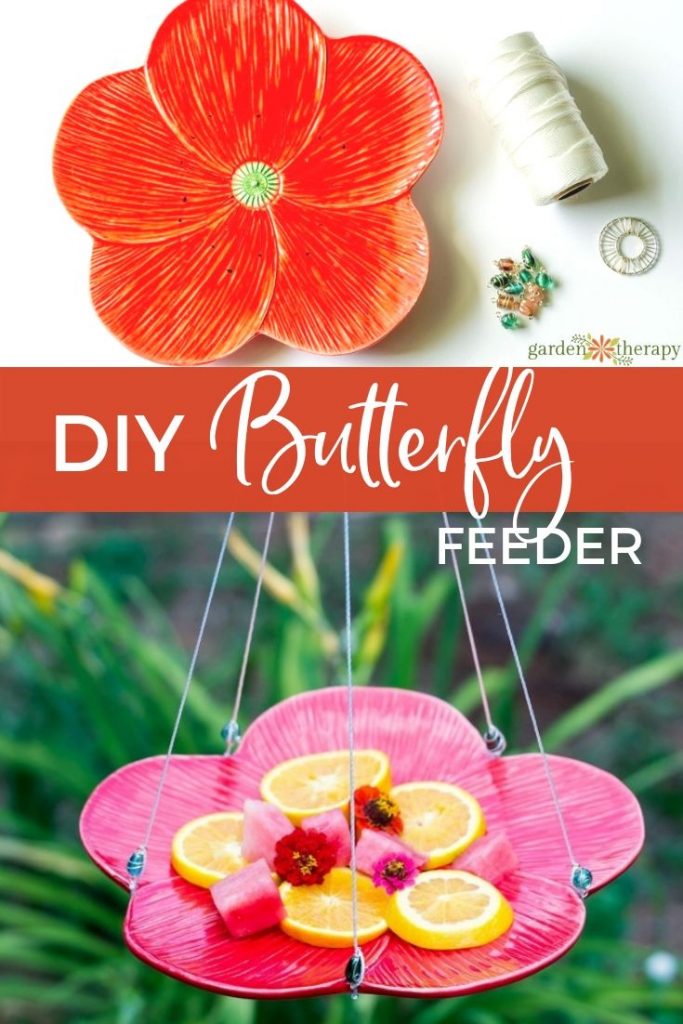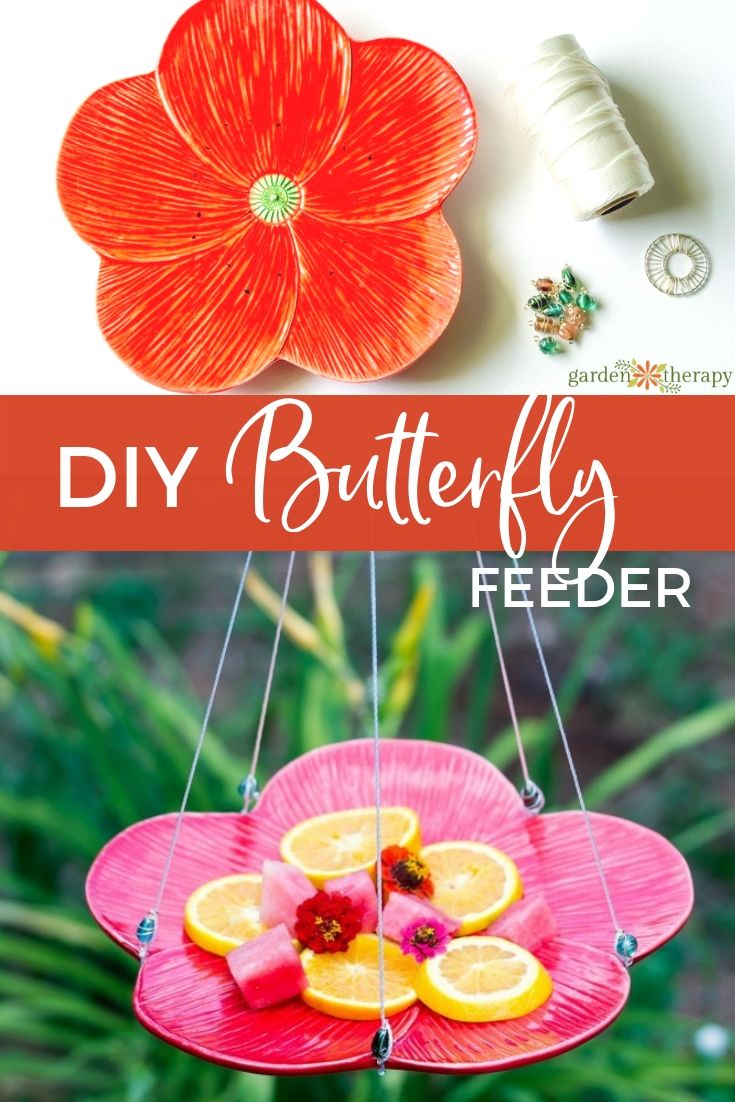 Supplies
Plate
Mason line or twine
Washer (or another metal ring)
Any type of plate will do. The plate I used is shaped like a hibiscus flower. There are notches where the "petals" connect, making it easier to fit in the macrame-style holder. If you plan to use a round plate, you will need to get a wall mount plate holder.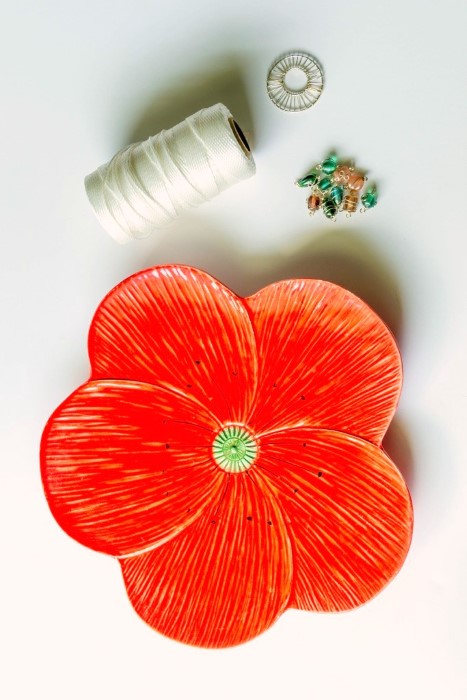 I used mason line to hang my feeder. I used it because it's made from a synthetic material that will not deteriorate as fast as natural twine. The feeder will hang outside in an area with little shelter and I wanted to make sure the rope holds through the whole season. The beads are optional. I like the way they dress up the feeder. Butterflies delight us with their beauty, so I decided to make this feeder extra pretty for them.
How to Make a Feeder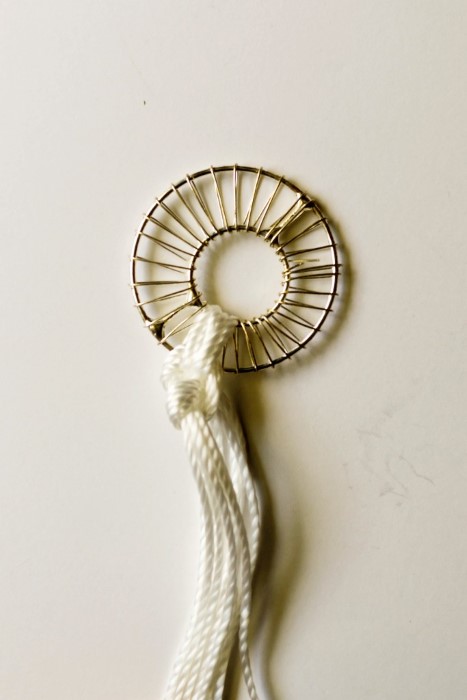 Cut 5 lengths of mason line about 3 feet long. I used 5 pieces of string because I have 5 petal notches on my plate. If you are using a round plate with a wall hanger, you should only need 4 lengths of string. Loop the pieces of string through the metal ring and tie a double knot. Do not worry about the ends at the moment.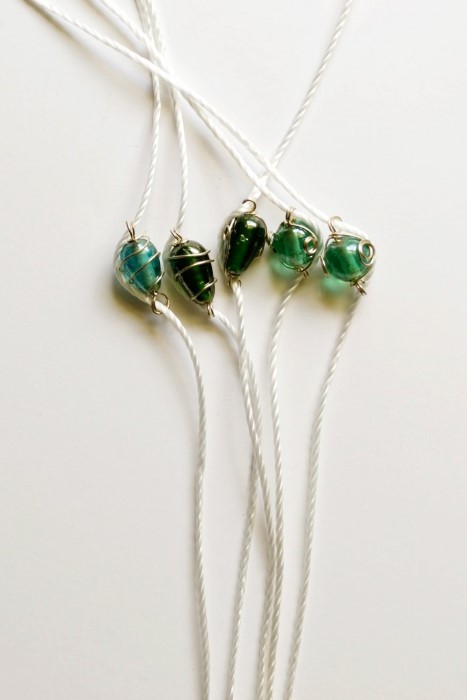 If you are using beads, add them about 12 inches from the top. Make sure the beads all line up evenly. Then, tie a knot underneath each bead.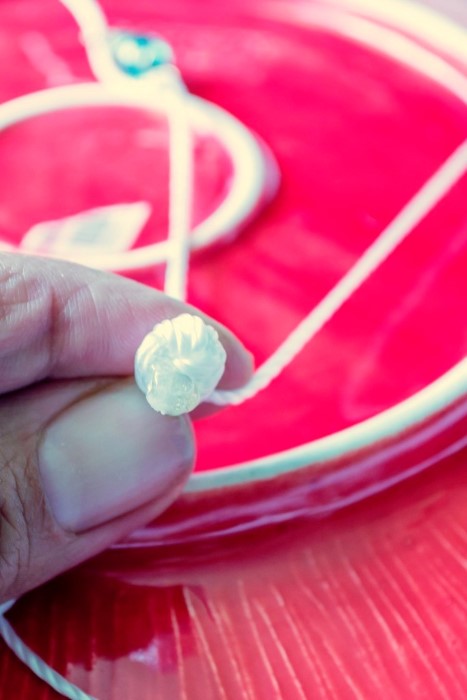 Tie all the strings together about 6 inches down from the beads. Cut the excess mason line a half inch from the knot. Use a lighter or flame from a candle to lightly melt the edges of the strings. I melted mine all the way back to the base of the knot. Do this to the knot that's securing the metal ring too. This will keep frays at bay and help keep the knot from slipping.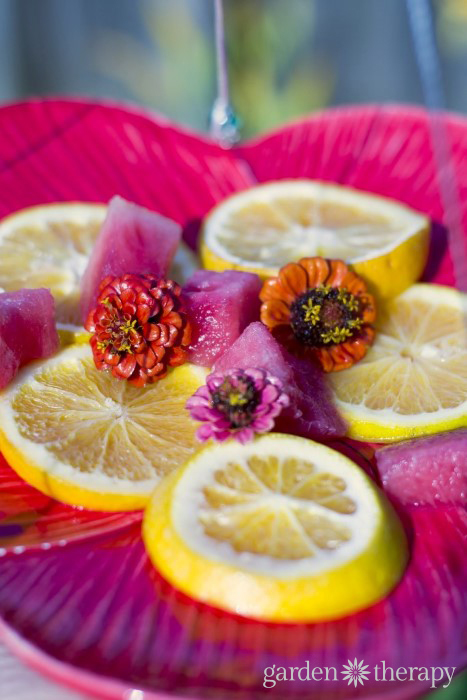 Set the plate in the holder and hang it up in a sunny place in your garden. What should you feed butterflies? They feed on nectar (sugar from a plant). So, fresh fruits work very well here. You can also make nectar from honey and water, but I think it's less messy to add some fruit to the plate. Butterflies are attracted to red, yellow, orange, pink and purple colors, so keep that in mind when selecting fruit. If you are worried about ants getting in on the feast, you can add a bit of water to the dish as a deterrent.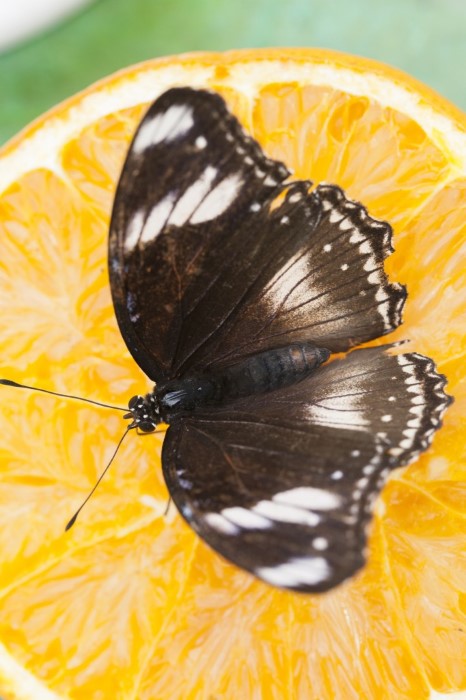 Tips for Attracting Butterflies
A butterfly feeder is only one way to attract butterflies to your garden. If you want to keep them really happy, you will need to have plants that serve the needs of all the life stages of the butterfly. Adults need nectar, a safe place to lay their eggs, food for their larvae and a place to form chrysalides (cocoons). In addition to the right plants, butterflies like full sun, a place to rest their wings and a place to drink. An easy way to create a butterfly sanctuary is to plant bright flowers that love full sun, add a flat rock to the garden for the butterflies to bask and put a small shallow pan of water out for them to drink.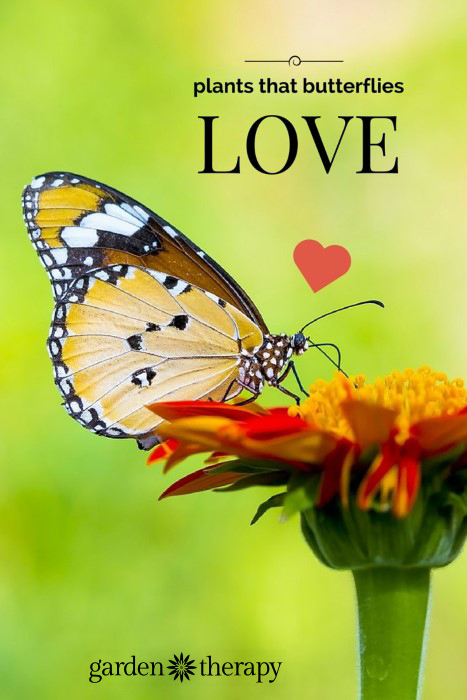 Butterfly-Friendly Plants
You really cannot go wrong with any type of brightly colored flower for butterflies. However, remember that the plants must support the larvae and cocoons as well. There are many butterfly-friendly plants; so the chances are you can find a few that will suit your growing zone. Here's a list of some plants that will attract butterflies to your garden:
Allium
Aster
Bee Balm
Black-eyed susan
Blanket flower
Butterfly bush (Buddleia)
Catmint
Dill
Goldenrod
Lantana
Lavender
Lilac
Lupin
Milkweed
Nasturtium
Phlox
Purple Coneflower
Sage
Shasta daisy
Sweet alyssum
Yarrow
Find out more about why some butterflies love milkweed and how to grow it in your garden here. In addition to having a pretty flower garden, you can attract these lovely pollinators at the same time; a perfect garden partnership.
Now, don't forget about the bees! Here is how to attract them to your garden (and a bee bath project that the butterflies will love).
Butterflies and bees aren't the only beneficial insects you want in your garden! Find out about the 7 best bugs for the garden.
Pin it!