The garden may not be producing a large number of fresh flowers right now but if you took some time in the fall to preserve the ornamental garden by drying flowers and seed heads, you can still make gorgeous arrangements. This photo was sent by a reader who gives dried flower arrangements as hostess gifts.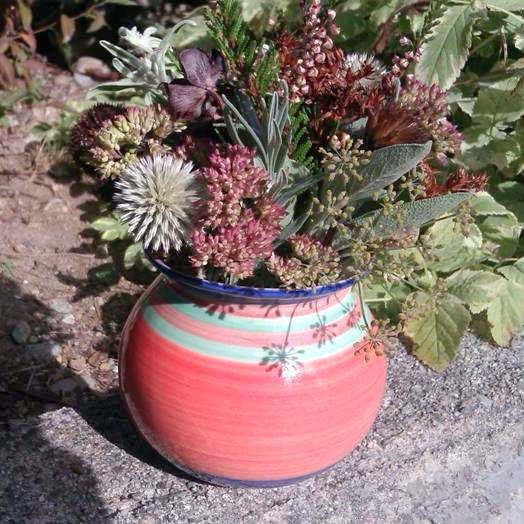 Here is what she had to say:
"Here is a photo of the winter arrangements I'm making to bring to  dinner hostesses and friends instead of fresh flowers. I get the pots at the economy shop in town. They seem to be well received."
Thanks for sharing!