This all butter pie crust is so flaky and buttery that you will never see a sliver or crumb left behind. The secret to the right texture is in the technique of keeping the butter cool so it doesn't blend in to the dough too much. As the crust cooks, the butter will melt and form pockets which creates the flakiness.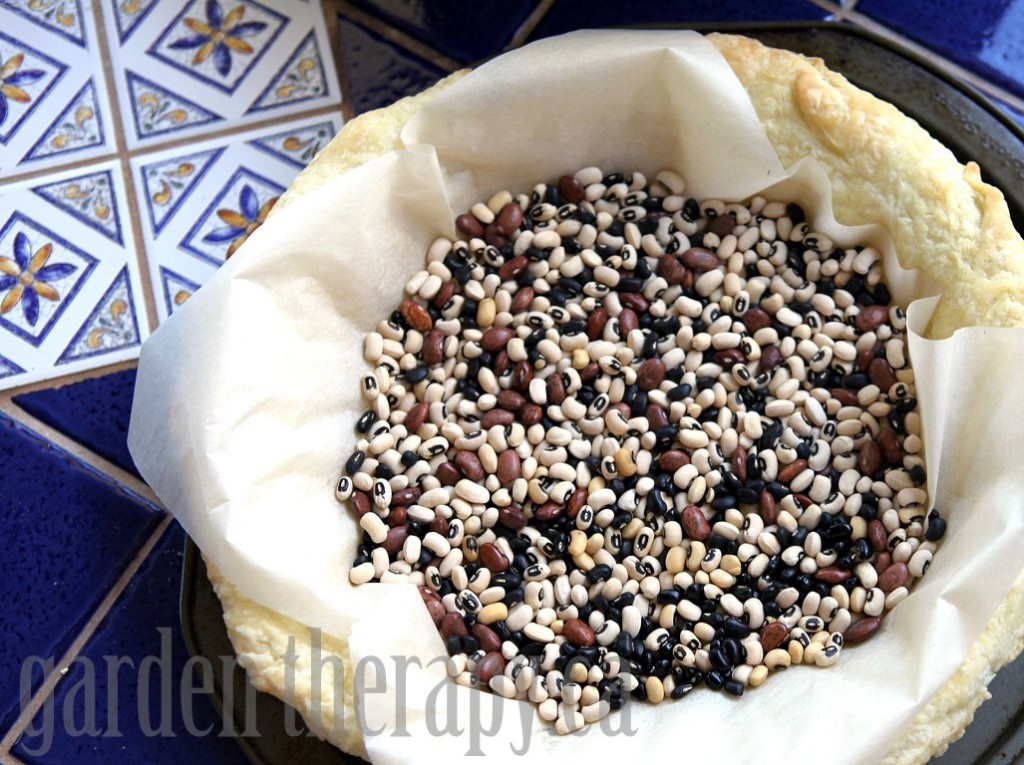 Ingredients
2 cups all-purpose flour
1 cup salted butter, cut into small cubes
approximately 1/2 cup ice water
Directions
Cut up the butter into cubes, lay them on a small plate, and stick them in the freezer. The longer in advance you do this, the flakier your crust will be. I like the butter to be fully frozen when I use it.
In a food processor, pulse the flour to mix, then add the butter and pulse about 10 times (until the mixture resembles a coarse meal with chunks of butter still visible). Add ice water, a tablespoon at a time and pulse to mix. Combine just until the dough holds together when pinched with your fingers and there are still butter bits visible although no larger than small peas.
Turn the dough onto a floured surface and gently form into a large disk. Work quickly so that you do not melt the butter or overwork the dough then wrap in plastic. Refrigerate for at least 1 hour.
When chilled, roll out dough on a floured surface to the size of your pie plate. Fold and crimp the edges of the crust to the pie plate then add your pie filling or if you are pre-baking the crust, add some dry beans on a sheet of parchment paper as weight.