Branch Coat Rack Tutorial
This inexpensive and easy weekend project shows you how to create a stylish coat rack with just some branches, paint, and a few tools.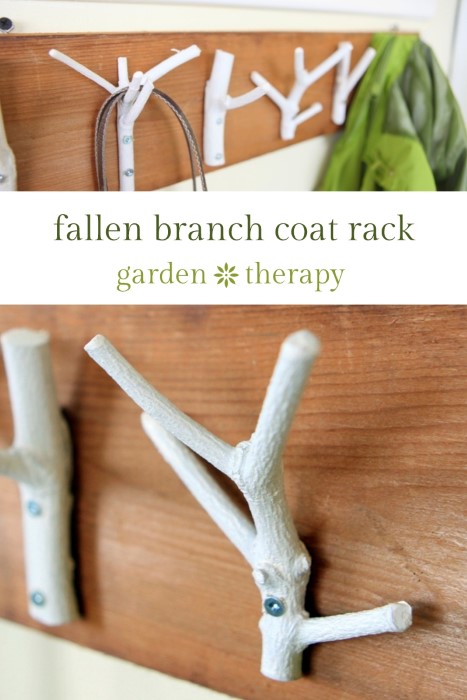 Materials:
Branches with strong sections of wood that are no smaller than ¾" in diameter
Bypass pruners / pruning saw
Cedar plank or other raw, natural wood
Drill / screwdriver
Wood screws
White latex paint
Directions:
1. Using the saw of bypass pruners, cut sections of branches that:
a) have a nice shape to make a hook
b) are thick enough in diameter and strong enough to hold coats, etc when mounted
c) have a straight, flat back to lie against the cedar plank when mounted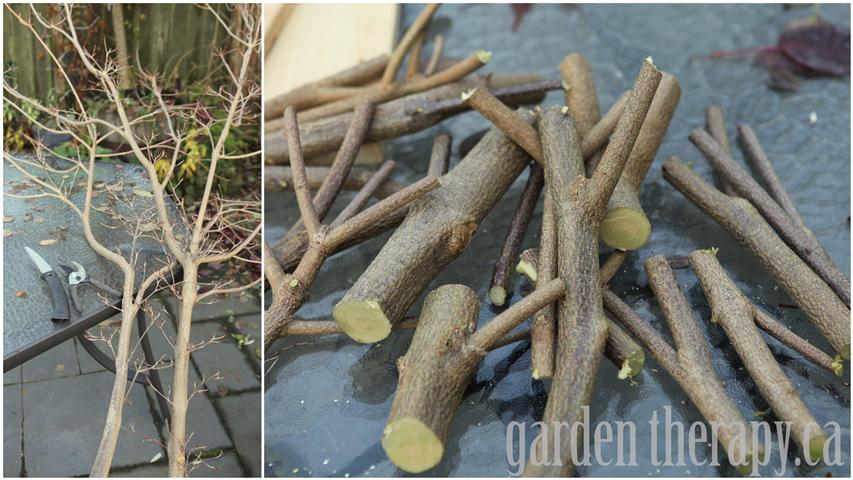 2. Lay your branches out on your board to get the pattern and look that you like.  If wood is green, then it must dry before you use it.  Place in a warm, dry room until the wood turns brown.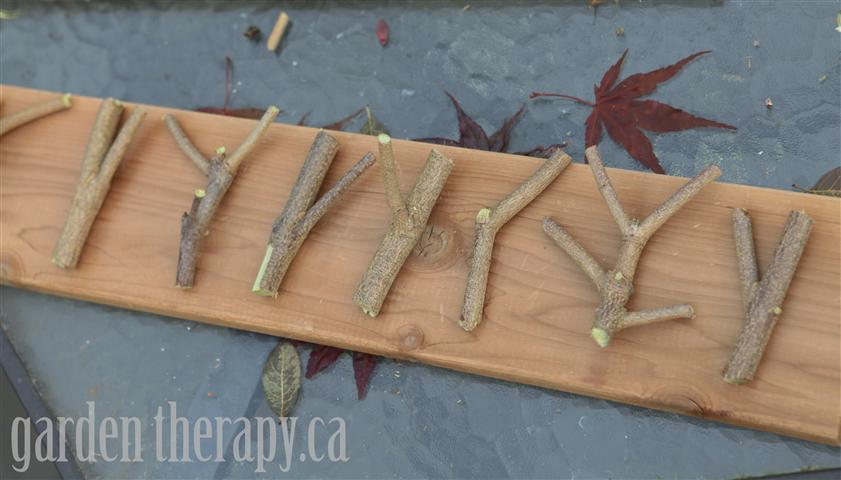 3. Sand the edges of the branches lightly so that there are no sharp edges to snag your stuff.
4. Drill pilot holes in the wood with a thin drill bit, this will help the screw go through the wood without splitting.  It is a good idea to have a few extras as backup though.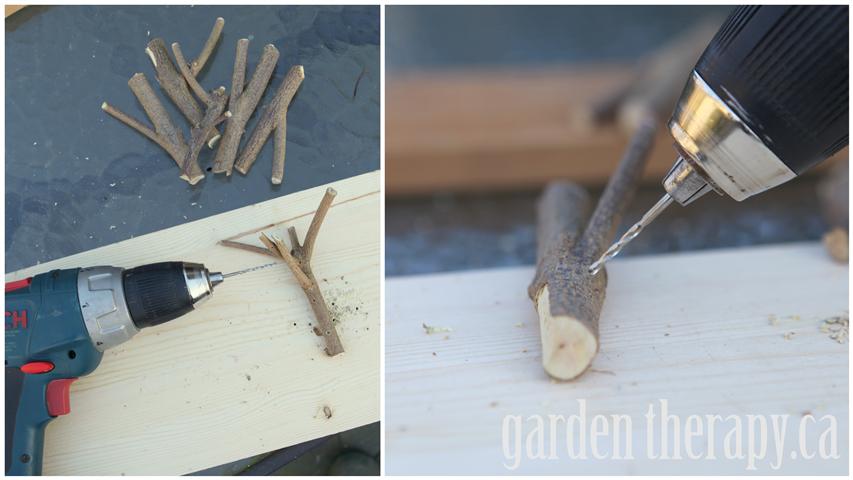 5. Add about ¼ cup water to 1 cup of white latex paint in a lidded container (like a large yogurt container) and stir.  Drop each branch into the thinned-out paint, replace lid, and shake until branch is thoroughly coated.  Place on a piece of wax paper or parchment to dry.  Repeat with a second coat for a thicker paint look, although only one coat was used in this project as I like the wood coming through a bit.  Touch up with a brush if necessary.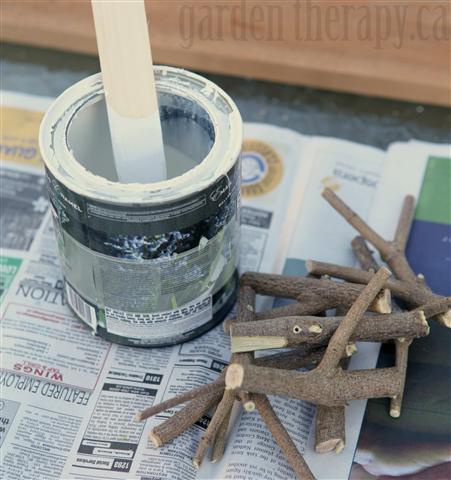 6. Using thin 1 ¼" screws, carefully drill each branch through the pilot hole onto the back board.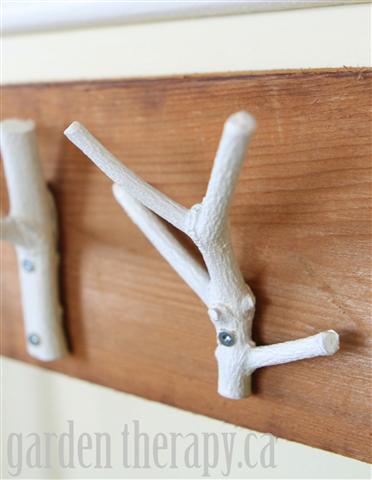 7. Mount the coat rack on the wall.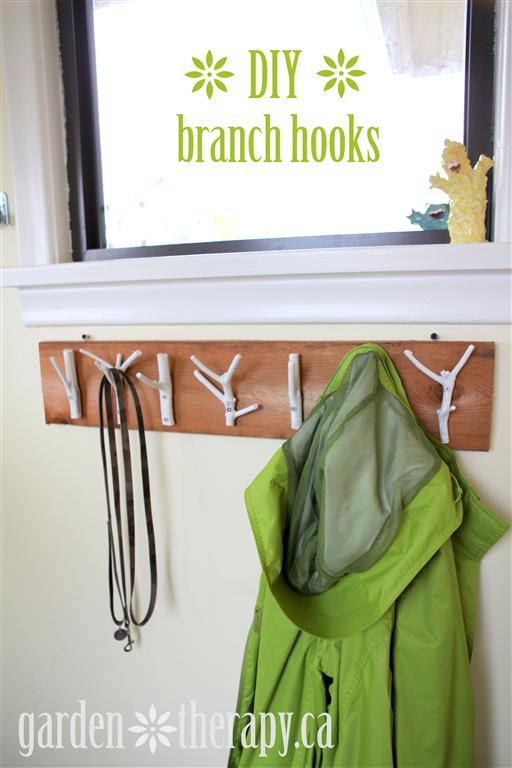 Thanks for visiting for the weekend project.