After the holidays, don't just toss your Christmas tree! Instead, try these crafty and fun Christmas tree recycling ideas. These simple DIYs will help you immortalize the spirit of the season all year long.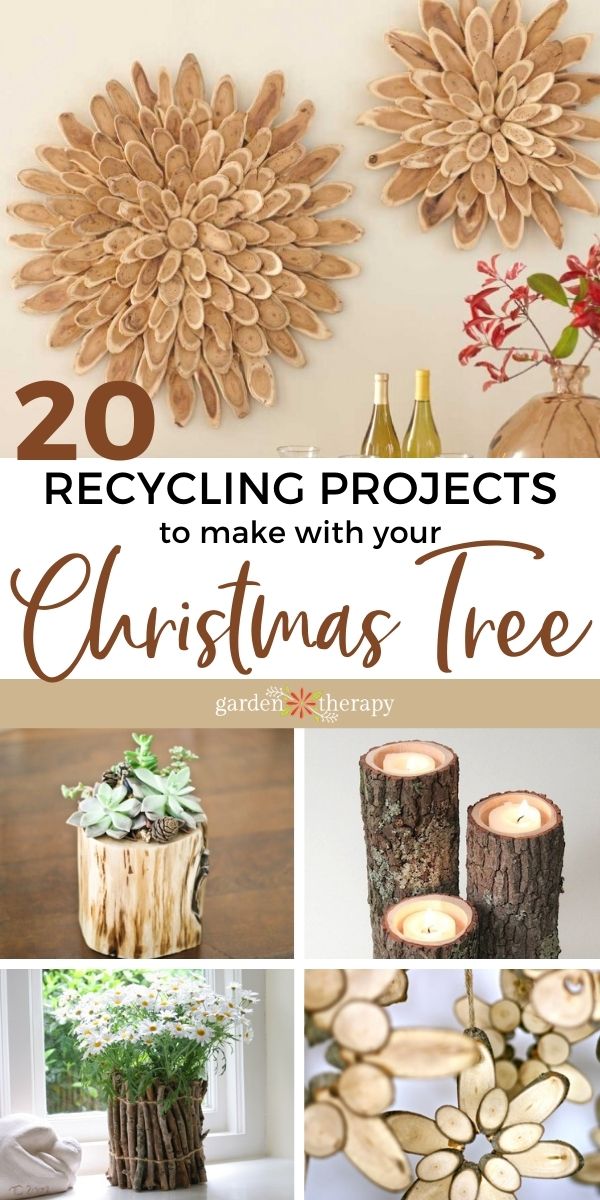 There really is nothing like a fresh tree for Christmas. It smells wonderful and brings a bit of the outdoors inside for a short while. When Christmas is over it's usually time to hack it up, but it seems to me that there is a more fitting end for something so special.
Not one to waste the bounty which nature provides, I will be using my tree for its trunk and branches to make a bunch of creative projects. Here is a list of my favorite crafty Christmas tree recycling projects to give an old tree new life.
Christmas Tree Recycling Projects
Sometimes it is hard to get rid of the Christmas tree. There are times when I struggle to pack up the holidays and get rid of the year's tree.
If the Christmas tree holds lots of sentimental value for you as well, there are plenty of creative ways to recycle the Christmas tree when her job is complete indoors. Here are 20 crafty ideas to try.
Take some of your more uniquely shaped and strong branches and build your own coat rack. This is a fun DIY project that looks store-bought and is an incredibly useful accessory for the front or back door. Read the instructions on how to create this branch coat rack with nothing but a few tools!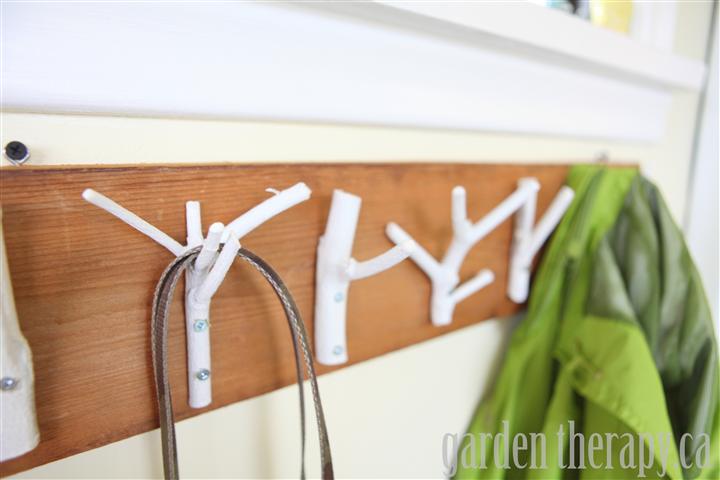 From one Christmas tree to the next, this reindeer can allow the Evergreen to live its next life and continue the holiday spirit. Miniature and adorable, this reindeer uses all sizes of twigs and branches to create a complete wooden ornament.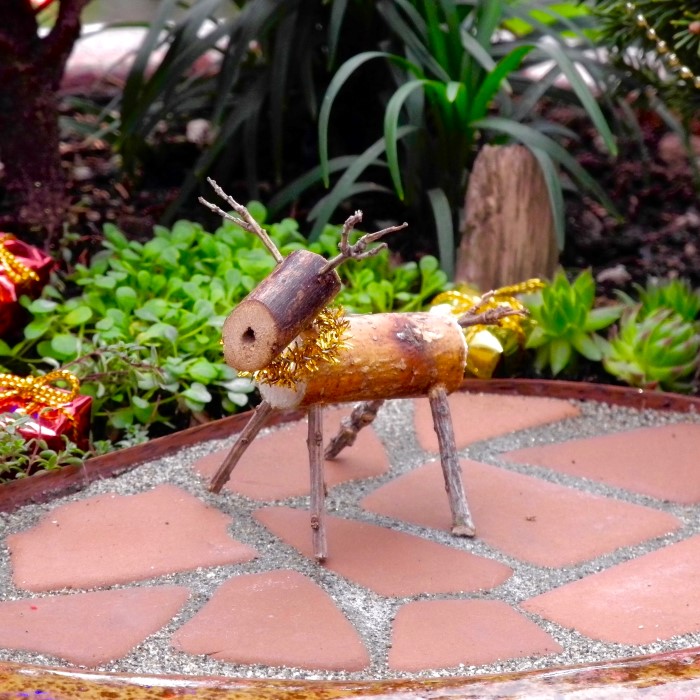 I love how versatile these wood slice flowers are. They could work outside in the garden or on a porch. The flowers would also look great inside as a wall hanging or Christmas decoration. Wood slices are easy to make and they can be used for a ton of projects.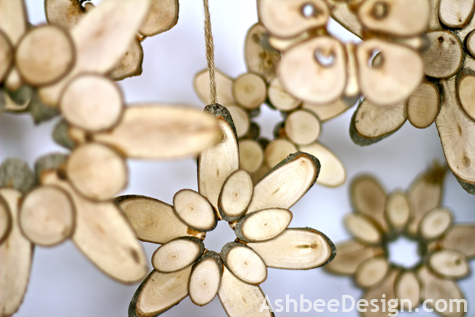 Speaking of wood slices, why not make some ornaments! Ornaments made from an old Christmas tree could be used to commemorate a special Christmas such as a baby's first Christmas or a first Christmas together. They are also a frugal way to get a bunch of ornaments to fill up next year's tree.
Many of you probably know I am a huge wreath fan. I have one for pretty much every occasion! I love this simple twig wreath because you could use it any time of the year and its simplicity makes it an easy addition to most home styles.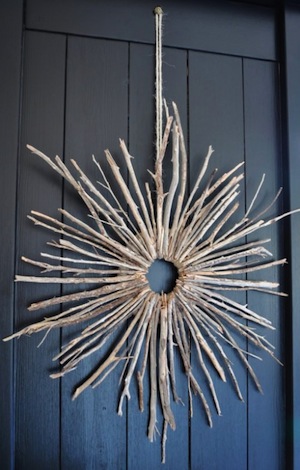 These twig flower pots give me major cottage vibes! Oftentimes, pots are more expensive than the flowers inside them. These are a great way to enhance plastic pots without breaking the budget on fancy clay ones from the garden centre.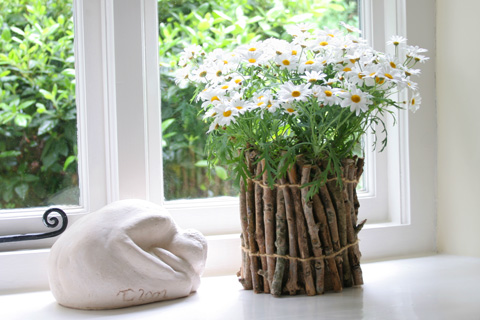 Once you've tried pyrography, you won't want to stop! This is the next step to doodling, by decorating wood with a heated pen that burns designs into it. The result is gorgeous and makes for beautiful coasters, ornaments, or décor.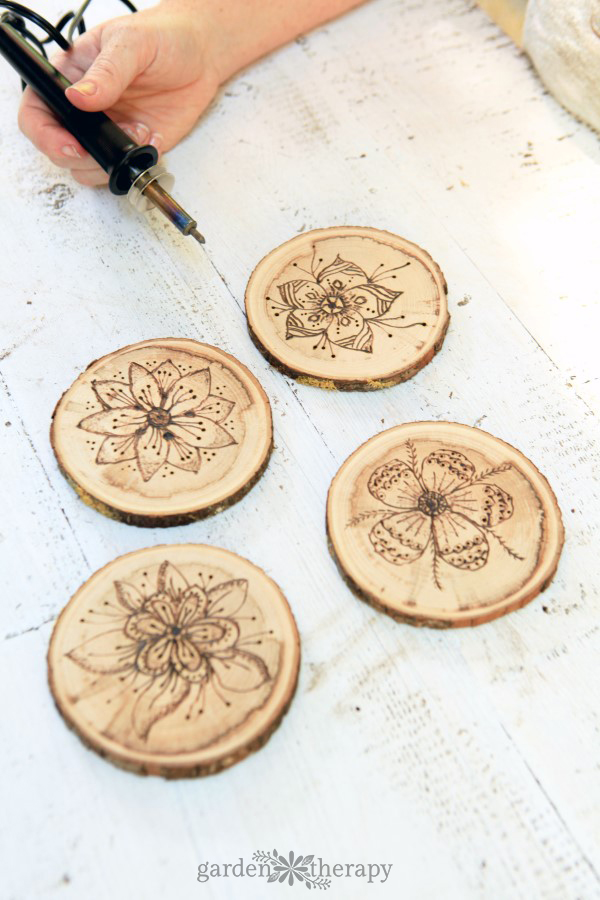 Who knew push pins could look so good? The little ones would work great on a corkboard and the larger ones work for hanging up décor and artwork around the house. They are a super quick project and require very few tools.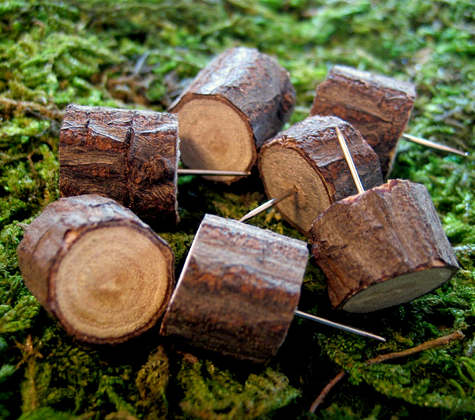 Why not make your wood stand out all on its own? If you have a section of the wall you are unsure what to do with, your wood slices can fit in just about any space. Cut them as big or small as you want and arrange them in any pattern.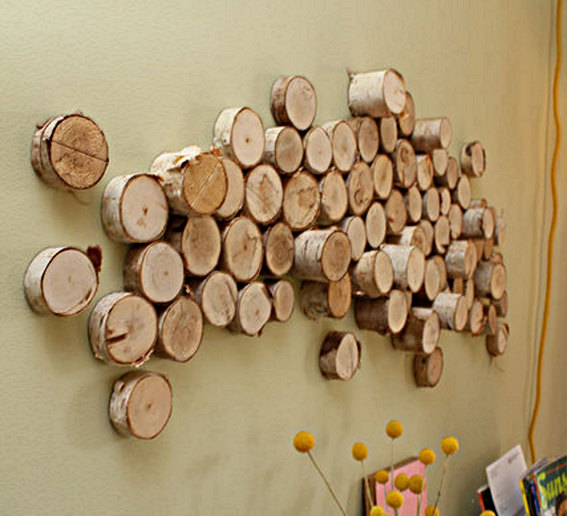 This one if for those who want to go big! If you're feeling extra crafty, a branch chandelier is a great way to combine nature with sophistication. Plus, the creator of this chandelier made the whole thing for just $35!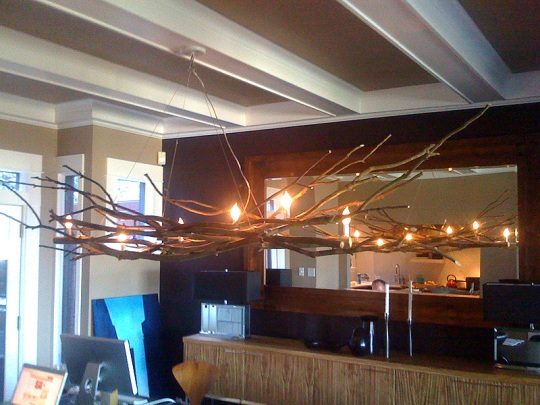 Windchimes have always been one of my favourite additions to the garden. Their soft jingle in the breeze is both calming and fun to listen to while outdoors. Making one yourself is easy, just simply use a branch as the top of the windchime.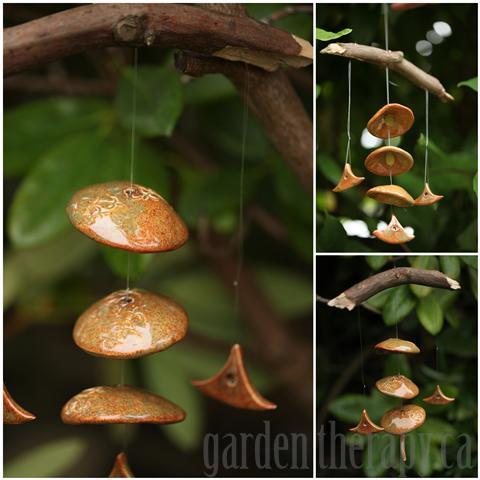 Using branches from your Christmas tree and a few items foraged from the garden, it is super simple to replicate some popular planter ornaments from garden centres. Take a look at some of the rustic decorations and see if it is something you can do yourself. Wood slices, pinecones, and snowflakes are all easy to make out of wood!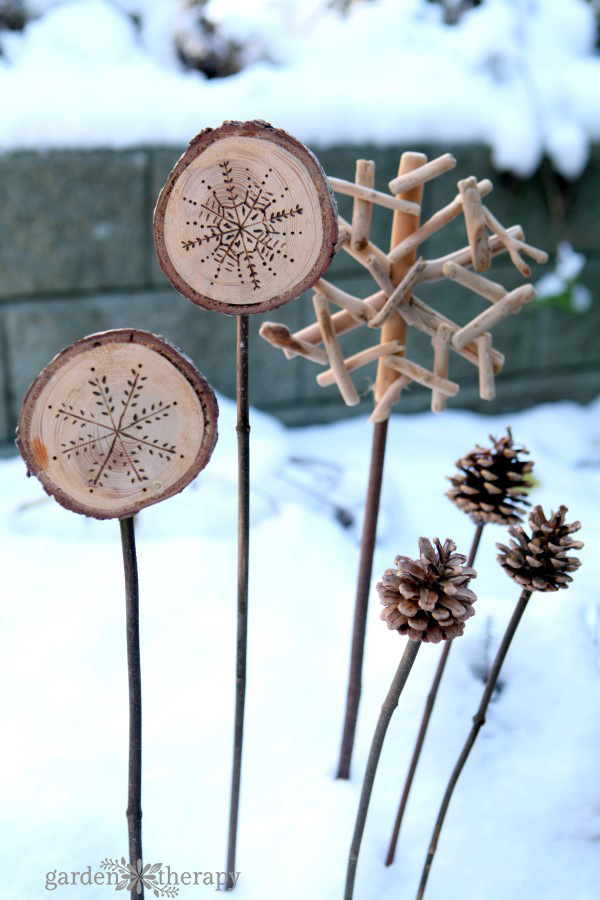 Bringing nature indoors gives you the perfect blend of rustic and chic. I used branches and some good quality rope to make these swing shelves. It's very simple but looks like a million bucks. I used these branches topped with stuffed animals to decorate my son's nursery, but let your imagination go wild!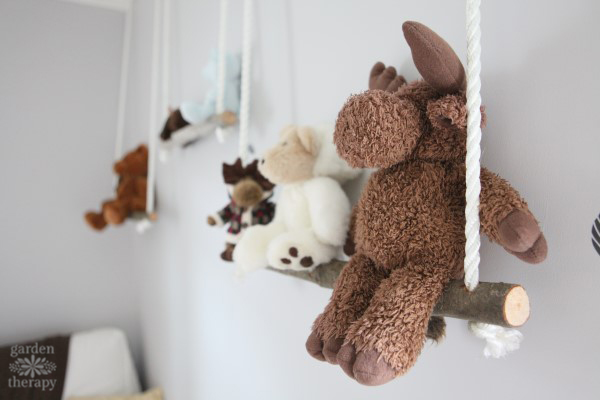 I hope you have the perfect trunk or branch for this project. Lamps are a wonderful way to light up the garden at night, providing softened light to enjoy the outdoors in the evening. I made this one using a branch as the stand for my lamp.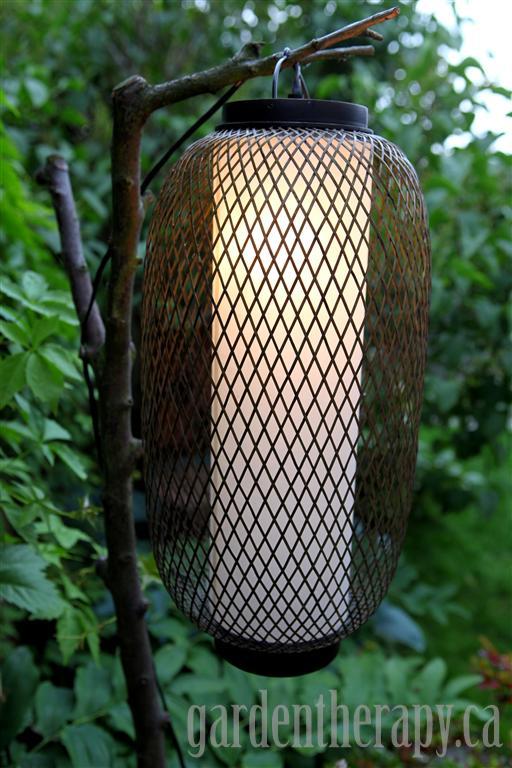 You don't even need a frame to create this project. Gather twigs from your tree then place them together to make your own DIY photo frame. Why not frame a photo from this year's Christmas!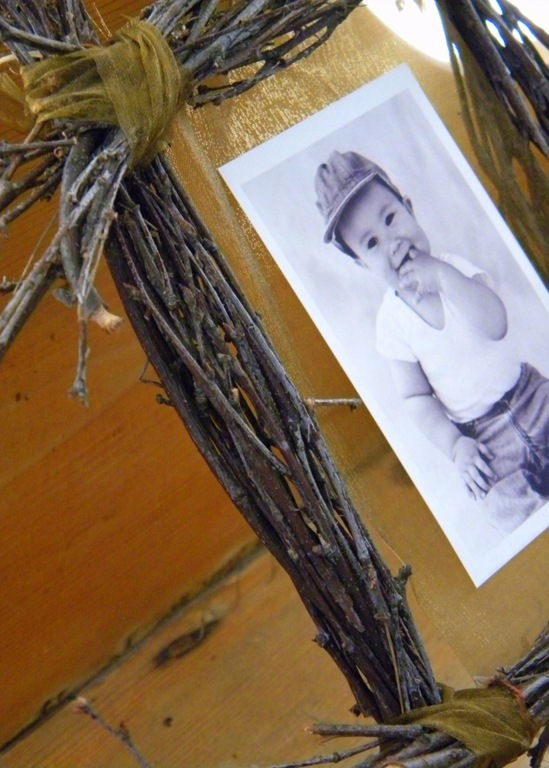 Simple and effective, branch coasters are a must-have for the coffee table. Leave them plain or decorate them…it is totally up to you! Varnish and stain is essential in making these coasters pop out.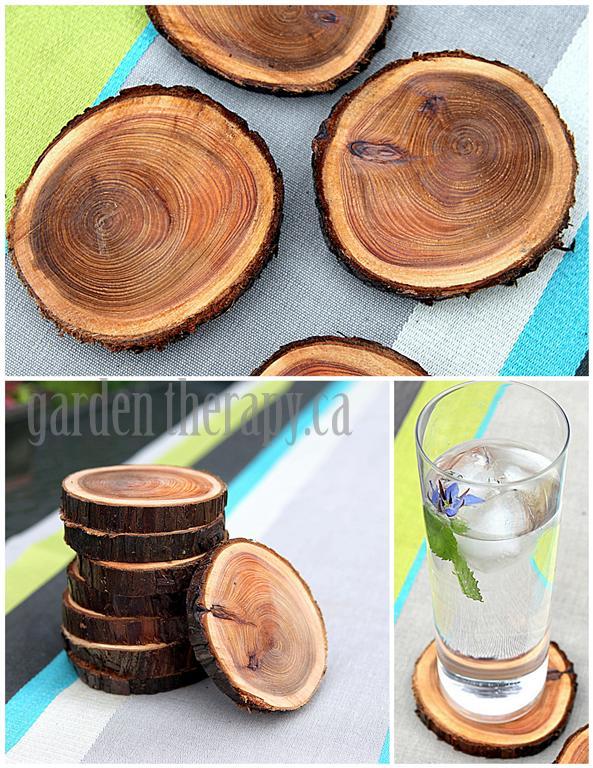 Once again, never underestimate the power of wood slices! By circling a mirror with these wood slices, it went from a plain hanging to a feature piece in the home. Careful placement of the slices really makes this project stand out.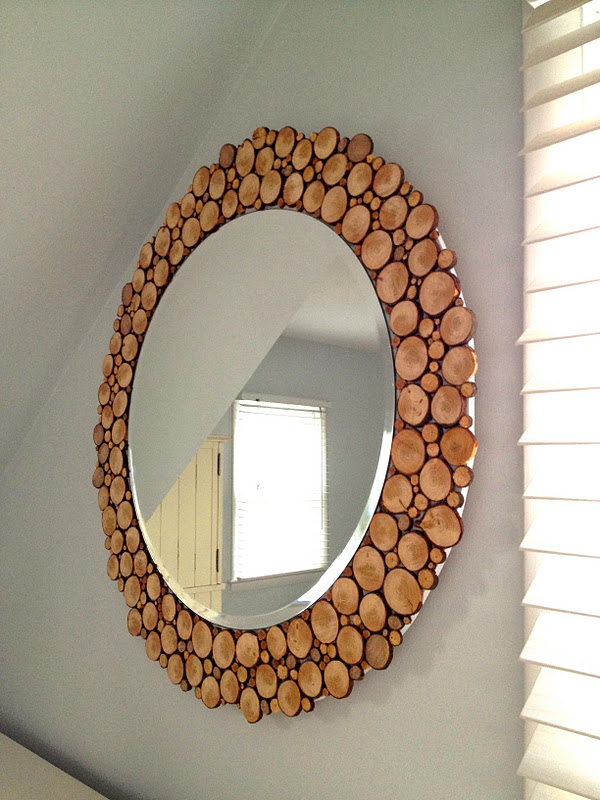 Don't be scared to play with wood slices and branches. By careful whittling and cutting, you can create a myriad of shapes and designs to display as art on your wall or elsewhere throughout the home. Creativity is everything!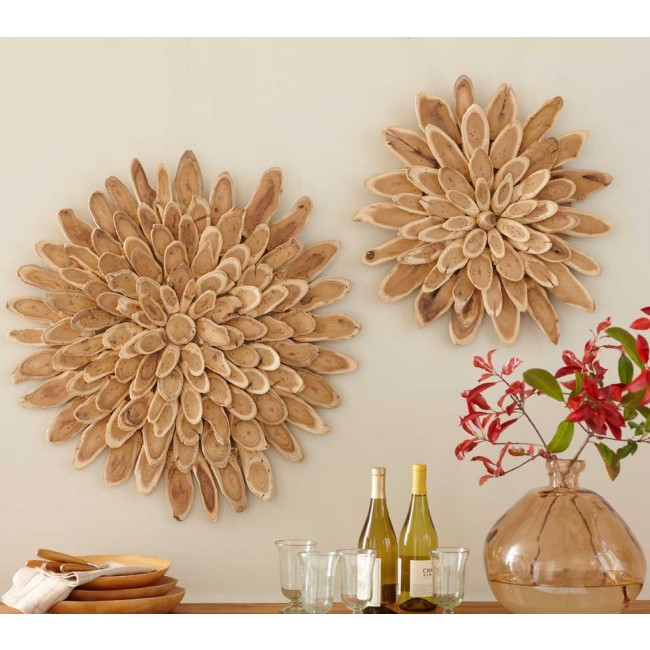 I go crazy for anything miniature. These twiggy gnomes look adorable in garden pots, indoor or out. They can be used for Christmas, but I think they look great year-round as a pseudo mini garden gnome. The supplies are small on this one, with just a little bit of paint and twigs from your tree.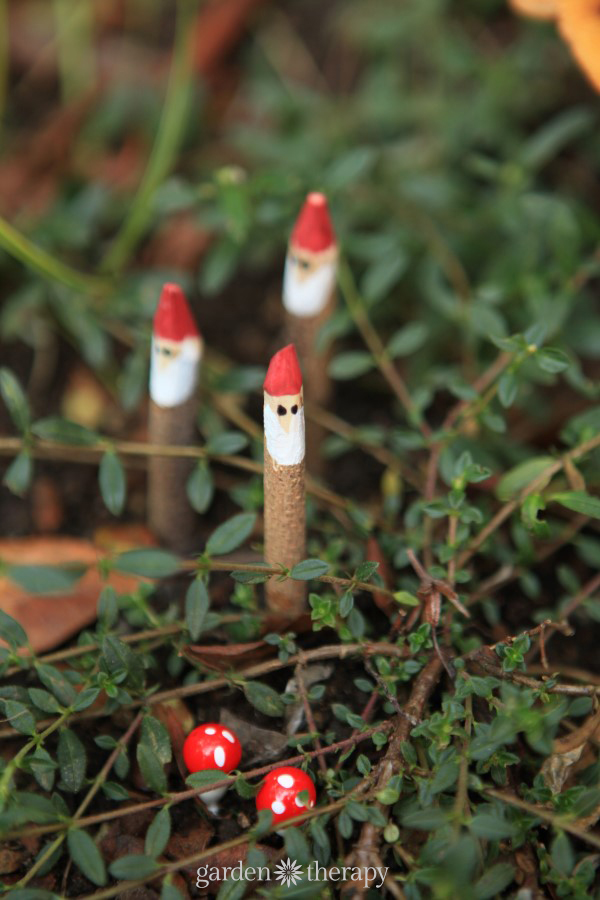 A successful garden is one that is full of helpful critters. To encourage bees, ladybugs, and other beneficial bugs to your garden, a bug hotel is a great idea. This bug hotel doubles as artwork for your garden, perfect for hanging on a fence.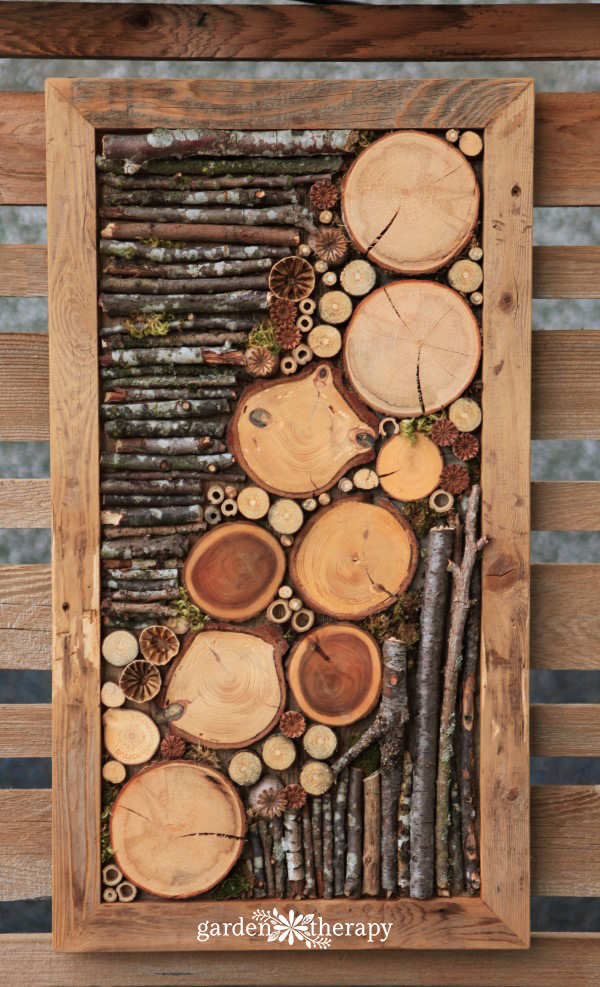 There are plenty of ways to recycle your Christmas tree into something new. Whether you're carrying it on for next Christmas or turning it into something you can use all year, it will still hold some sentimental value of the time spent with family during the holidays. If you created one of my Christmas tree recycling projects, I would love to see it!