Creative Wood Slice Projects
Slices of branches or tree trunks are all the rage! It's no wonder why there are so many uses for these rustic yet beautiful cross-sections of wood. I can't think of a better way to bring the outdoors in than with a unique wood slice project. I created a guide over on my eBay blog with tips to make something creative with wood slices for your home or as a gift (plus some tips on how to find and finish the wood).

A few years ago I made some natural branch coasters that I still get asked about weekly. Mostly people want to buy a set of mine, but they are so easy to make that I encourage them to follow the tutorial and get in a little craft therapy.
I only have one set of my coasters left as I gave the rest of them away. I had so much fun working with wood slices that I have since done a number of projects with them, including these Christmas Tree Ornaments made from a Christmas tree trunk (you can find this project in my book, Garden Made).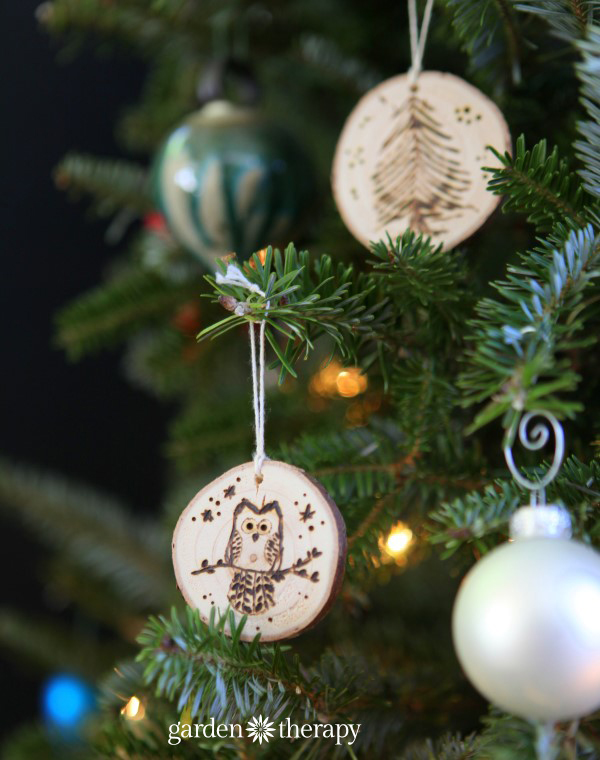 Here are some other crafty projects you can make with your Christmas tree: