Moms love to get handmade presents from their children. The time and love that goes into creating the present exudes priceless thought and consideration. Whether you're 2 or 42, here are 21 handmade gift ideas sure to brighten her day.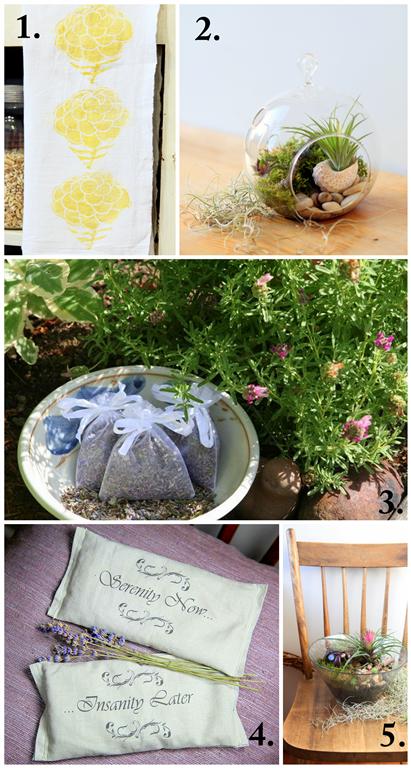 For moms who love the garden you can surprise her with garden-inspired creations like 1. Block Printed Tea Towels, 2. a Hanging Globe Terrarium 3. Lavender Sachets 4. Serenity Now! DIY Lavender Eye Pillows, or 5. a Salad Bowl Terrarium.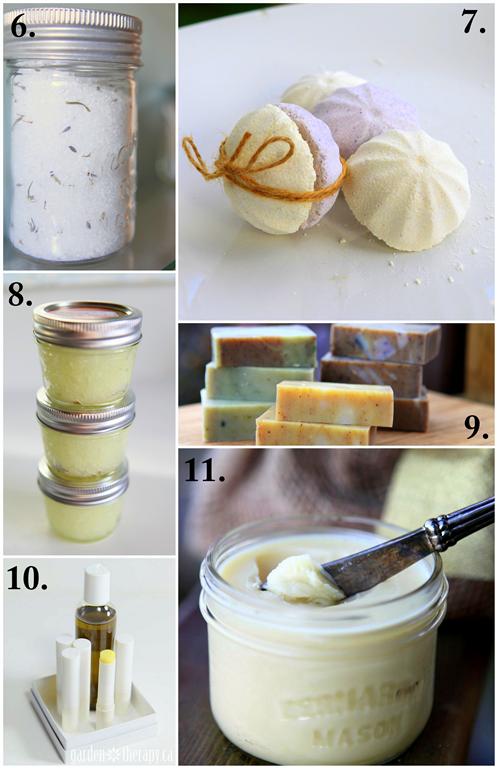 Some moms need a little pampering. Whip up some of these recipes from the Natural Skincare Series and present it in a vintage mason jar. 6. Easy Homemade Bath Salts, 7. DIY Bath Bombs, 8. Simple Sugar Scrub, 9. Cold-Process All-Natural Handmade Soap, 10. Hemp & Honey Lip Balm, 11. Mango Citrus Body Butter
…
If making crafts just isn't your thing here are some gorgeous handmade items available on Etsy that any gardening mom would love. UPDATE: a few shops are offering discounts to Garden Therapy readers which is listed after the item link – woo woo!
12. Spring Garden Grass Green Half Demi Half Apron $30.00 (Use Coupon Code GARDENTHERAPY and save 15% on aprons and other stuff in http://www.akitschykitchen.com shop), 13. Keep Calm Spoon Plant Garden Marker $10.00, 14. Mini Patio Mix Kit For Miniature Gardens $16.95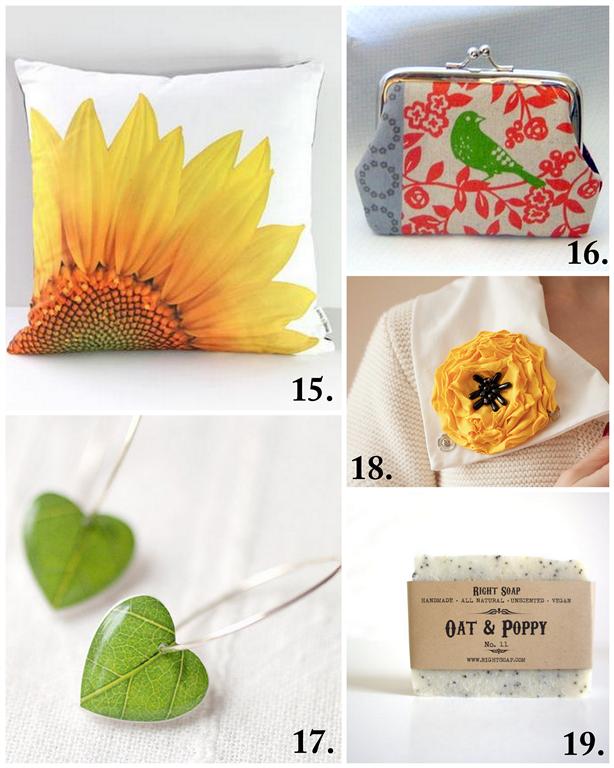 15. Garden Therapy Handmade Sunflower Photo Print Pillow $80.00 (use code SPRING for 10% off), 16. Coin purse – Autumn Patchwork print $23.00, 17. Green Leaf Earrings $22.50, 18. Fabric Flower Brooch Pin Yellow Poppy $10.00, 19. Oat and Poppy Scrub Soap $10.00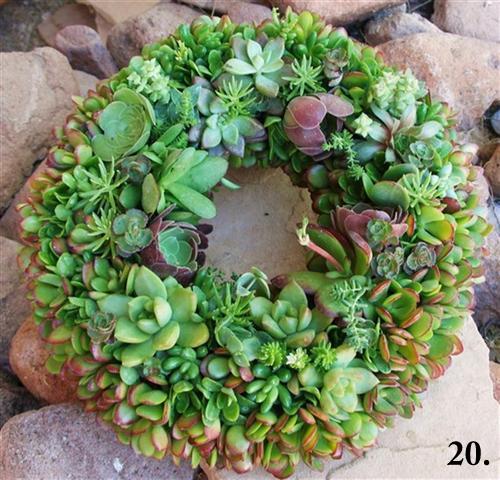 20. DIY Succulent Wreath Kit $45.00.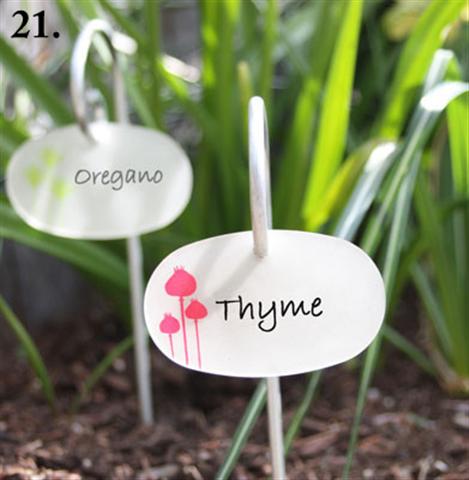 21. While these modern plant labels from aHa! Modern Living aren't handmade, they are just too adorable to not be included.