Now making your own lavender eye pillow is not a unique concept but add linen, popcorn, an ink jet printer, and a just a dash of Seinfeld, and you got yourself a fun & funky Weekend Project, baby!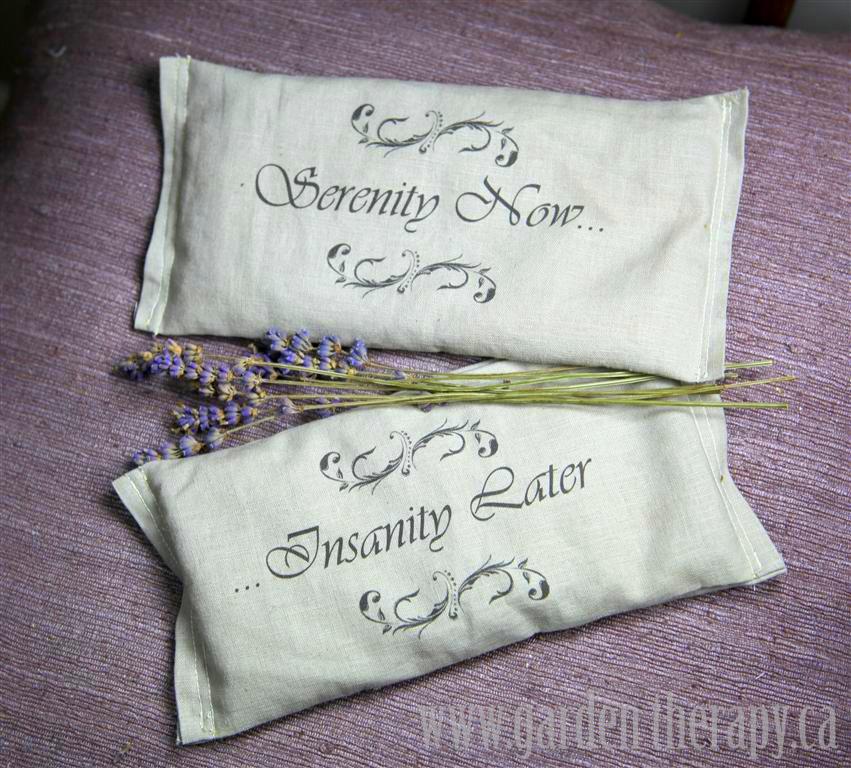 The concept behind this DIY came from 4 different ideas melded into one relaxing project:
1.  The container of lavender that I harvested this year has inspired many a project.

DIY VIDEOS
2.  I had some left over popcorn from making door socks a few weeks ago.  Popcorn has the perfect weight and feel for eye pillows, it doesn't go rancid like flax and some other fillers, and it's cheap.   Also, you can heat it in the microwave (so I hear) and it won't pop.   Now since I don't have a microwave, I can only assume that it won't pop because you won't heat it long enough.  So microwave for only 30 seconds or so and let me know how it turns out.
3. I saw a great tutorial on how to print on fabric on Modern Day Moms that I HAD to try.
Materials for one eye pillow:
linen or other scrap fabric measuring 10"x 10"
1 cup dried popcorn
1 heaping tbsp dried lavender
Ink jet printer
Freezer Paper
Sewing machine or needle and thread
Directions:
1.  First, fold your fabric in half and print one of the sides following the directions here.  That being said, I didn't follow that tutorial, I just taped the fabric to a sheet of paper and fed it through my printer.  Let me be clear, I DO NOT RECOMMEND doing it that way.  It worked beautifully for me, but it can really mess up your printer so unless, like me, you want to print on fabric more than you care about your printer, do not try it at home.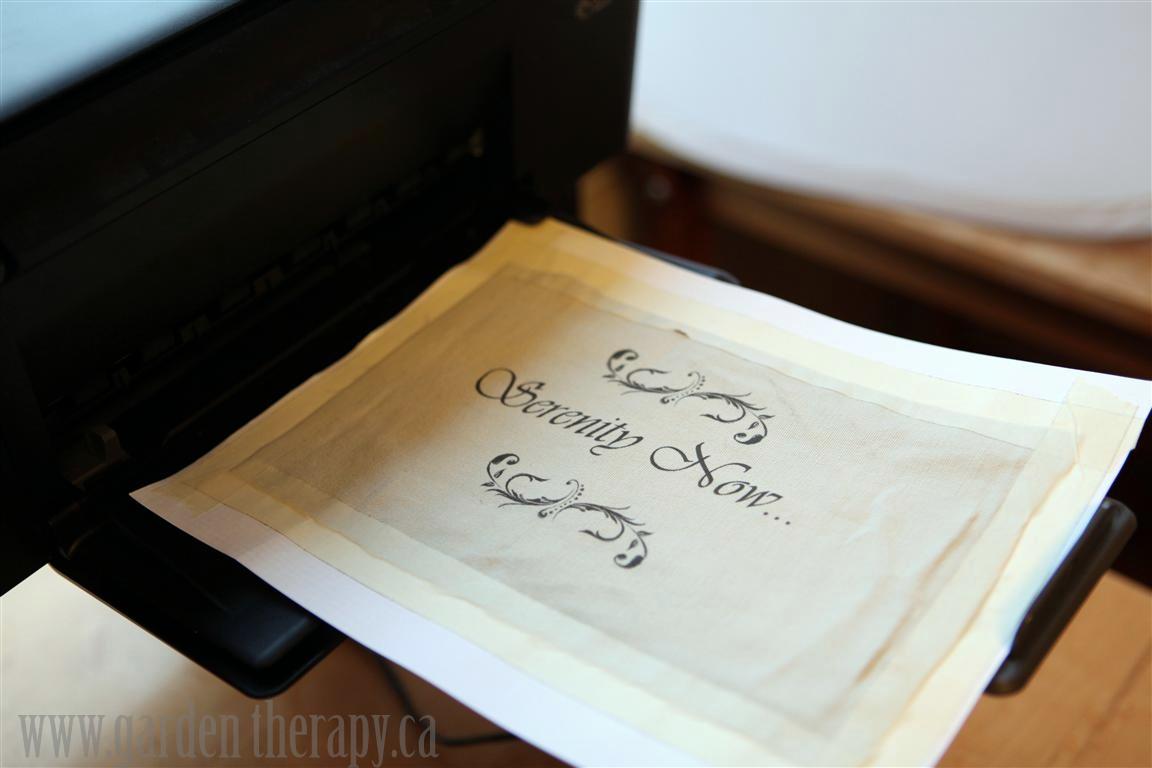 2.  Fold and iron a hem on the sides of the fabric.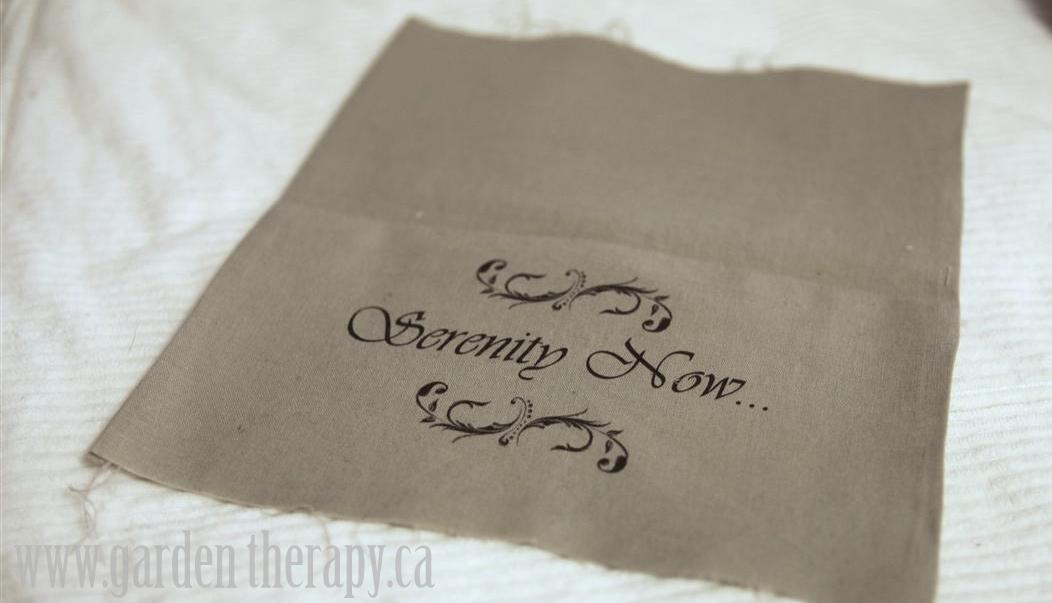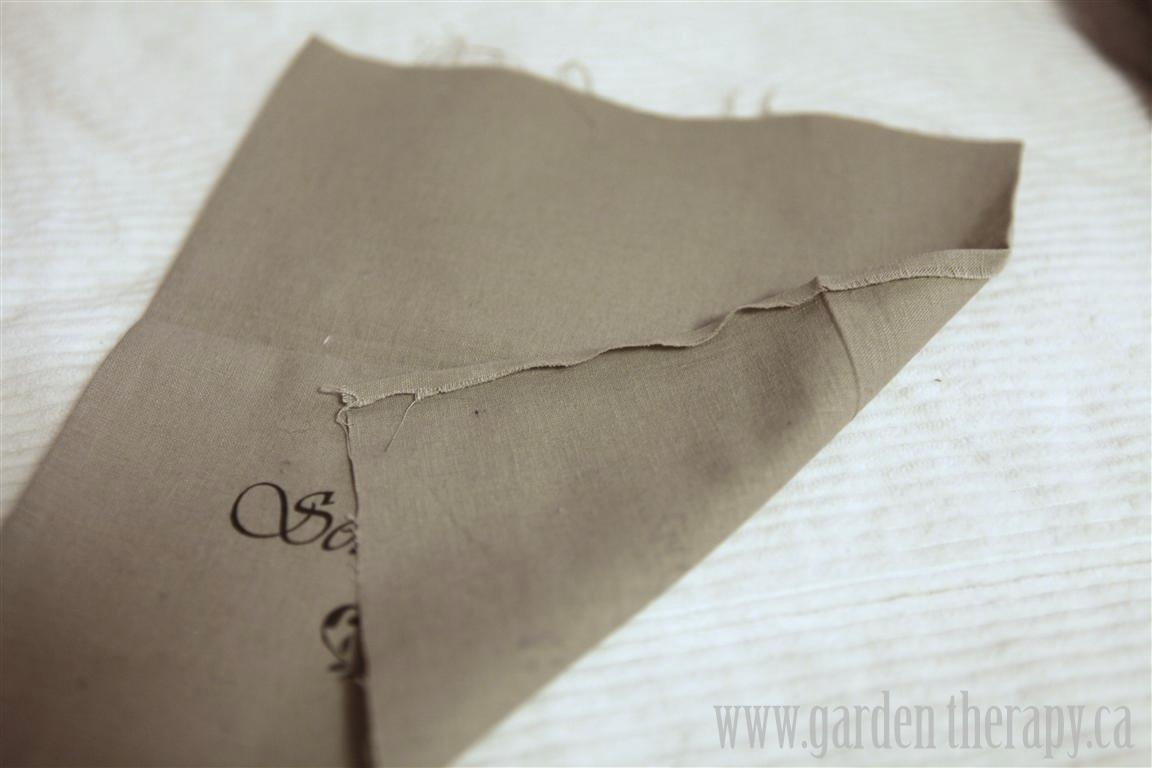 3.  Folding the fabric so that the back is on the outside (print inside), sew the long side of the together.  Turn right side out and sew one of the ends together.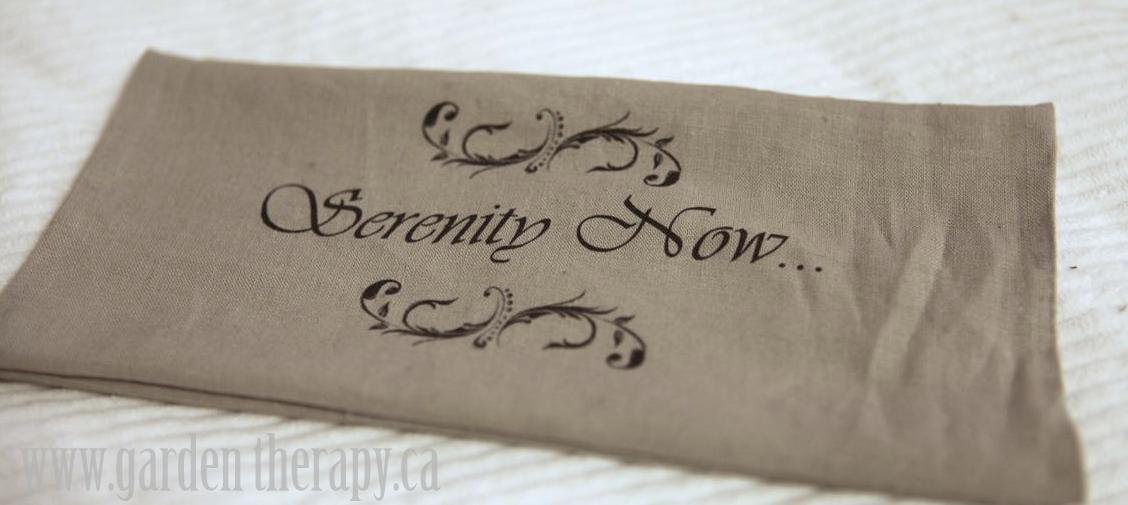 4. Fill the bag with 1 generous cup of popcorn and 1 heaping tablespoon of lavender.  Adjust quantities for your personal tastes.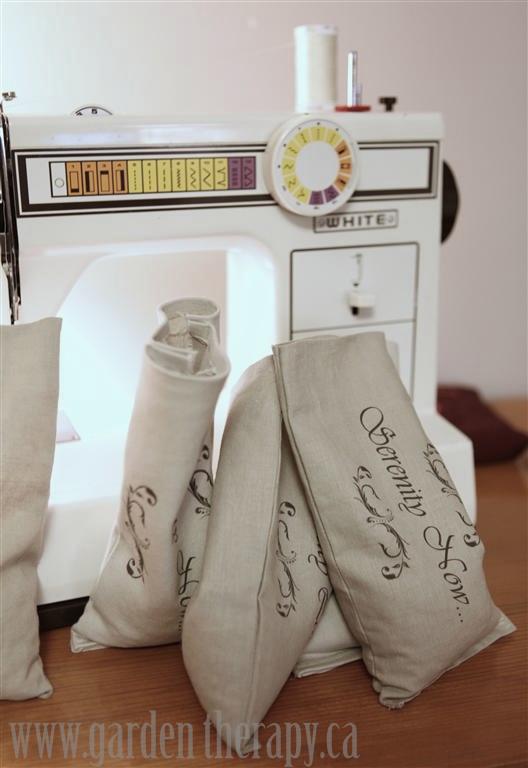 5. Push all the filling toward the end of the bag, and pin about halfway to help prevent popcorn from creeping towards the open end.  Sew the open end closed and you're all done!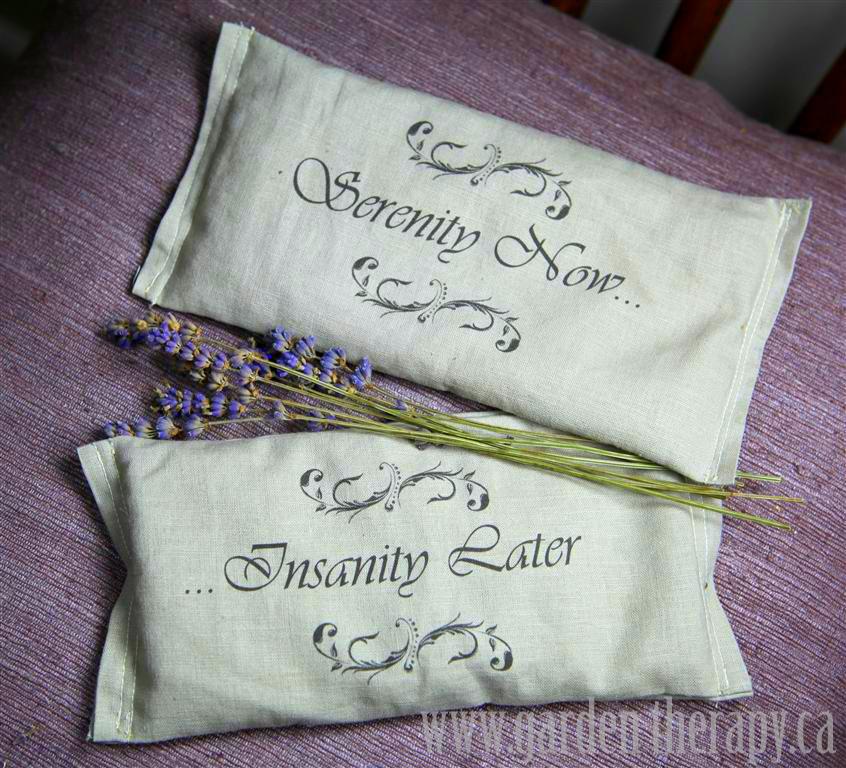 Thanks for visiting for the weekend's project.