Limoncello is a yummy Italian treat of lemon rind oil infused into grain alcohol and sweetened with simple syrup. Blackberrycello seemed to be the perfect name for this home grown liquor made from blackberry infused vodka and simple syrup, don't you think?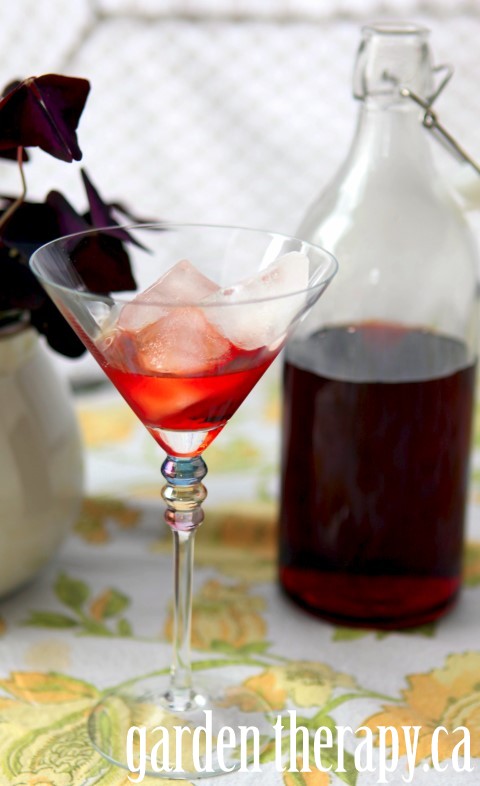 Ingredients
3 cups beautifully ripe and clean blackberries
1 L vodka
3 cups sugar
3 1/2 cups water
Directions
To infuse vodka, macerate 3 cups of berries per 1 L bottle of vodka. You don't need fancy expensive vodka, just basic brands are fine as you'll add the complex flavour with the berries. You can also add a few strips of lemon rind, being careful to ensure there is no pith. A vanilla bean would also go wonderfully with the berries.
Pour vodka over berries in a mason jar, screw on a lid and leave in a cool dark place for a week.
When the week is up you will create a simple syrup by adding both the sugar and water in a tall-sided saucepan and bring to a boil stirring until the sugar is dissolved.
When the syrup has cooled, add it to the vodka and berries let it sit overnight. The next day, strain the liquid into a bottle that can be sealed. Leave the mixture for a few more weeks to meld together then you are ready to serve.
Store blackberrycello in the freezer so it's ice cold when you are ready to make cocktails or serve directly over ice.