The complex, earthy scent of chai spice is sort of magical, isn't it? The boldness of ginger and cloves co-mingle with the warmth of vanilla and cinnamon to produce a fragrance that is invigorating and comforting all at once. I love chai spice no matter what form it comes in – whether it's tea, lattes, or baked goods – so of course I'm a big fan of this DIY chai spice lip balm.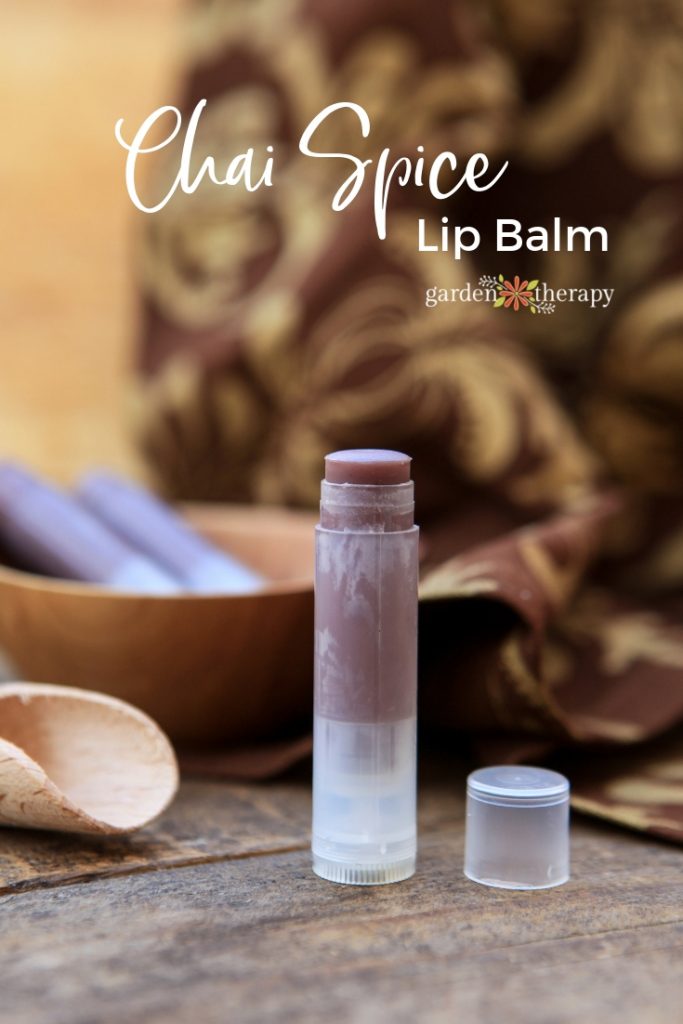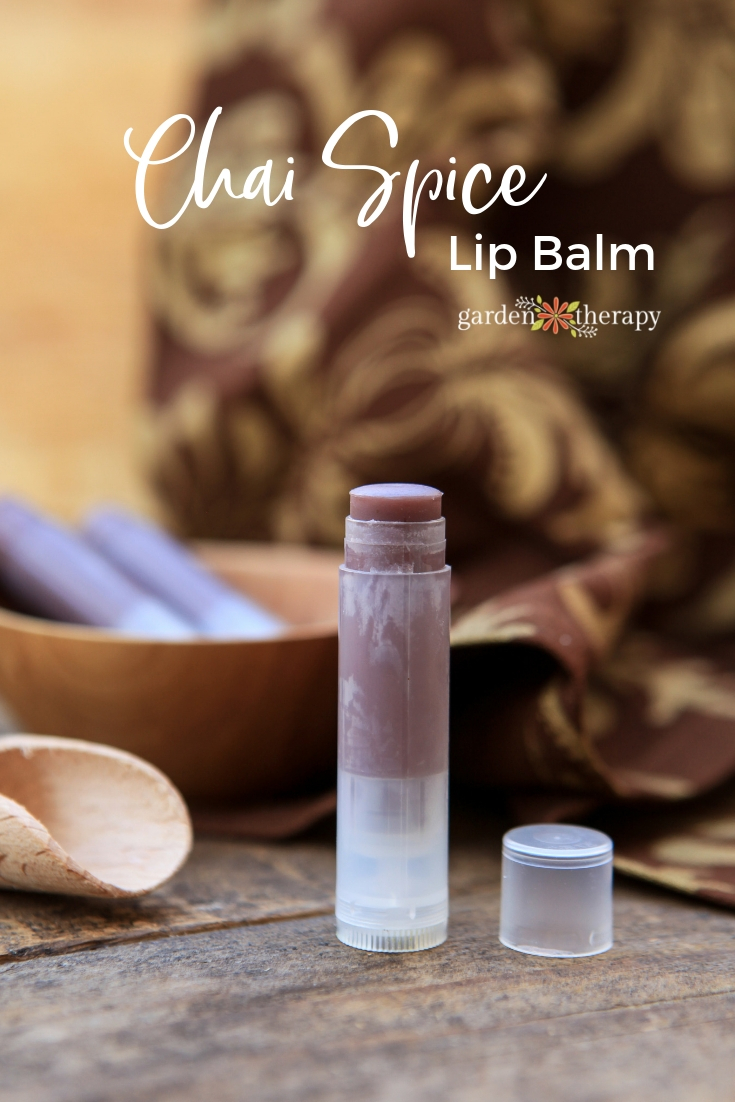 The fragrant spices in this chai spice lip balm work to wake you up and make your lips tingle. The spiciness of this recipe will encourage blood flow to the lips, giving them a plumper, fuller look and a subtle rosy hue. If you have sensitive lips, use half the essential oils or avoid using this lip balm if you don't like the sensation.
If you like a tingle buy prefer it to be cooling, try this Decadent Chocolate Mint Lip Balm.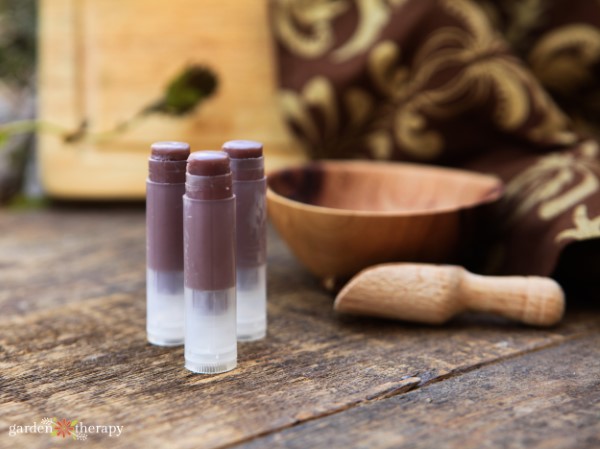 A Note About Safety and Essential Oils in Homemade Skincare
All homemade recipes should be spot tested on your body before use. While the ingredients are "natural" and come from plants, plants are powerful. Some people could have adverse reactions to one or more of the ingredients in any home made recipe. This recipe contains a few essential oils that are warming to skin. These "hot" oils are more prone to cause a reaction in some people. They should be diluted and never applied directly to skin. Test a small amount of the completed recipe on the inside of your elbow and wait for 24 hours to see if any redness or rashes appear. Read more about using essential oils safely here.
Chai Spice Lip Balm Recipe
Ingredients
Makes 12 tubes
Make it!
Melt the oil and waxes in a double boiler. Remove from heat, add essential oils and blend well. If you want your lip balm to have a little color to it, add the optional cocoa powder at the same time as the essential oils (without the cocoa it will be a natural creamy color). Keep stirring as you pour the lip balm into tubes as the cocoa will settle quickly. Leave untouched to set.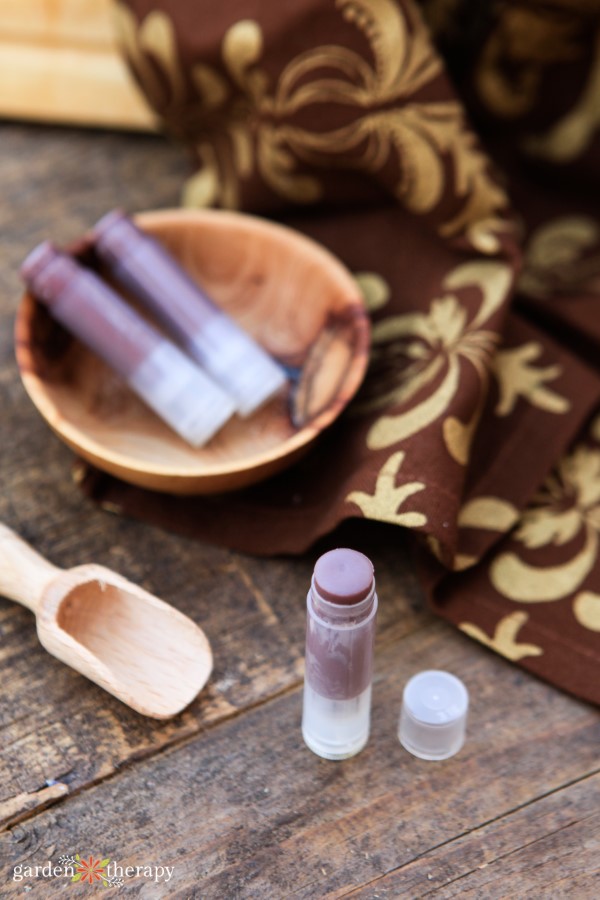 More natural beauty for your lips: