This citrus lip gloss is anything but sour, but it will surely make you pucker up those kissable lips! This all-natural recipe is a result of my lip balm experimentation with different oils. While some balms are rich and buttery, this one turned out super shiny on my lips and I couldn't love it more.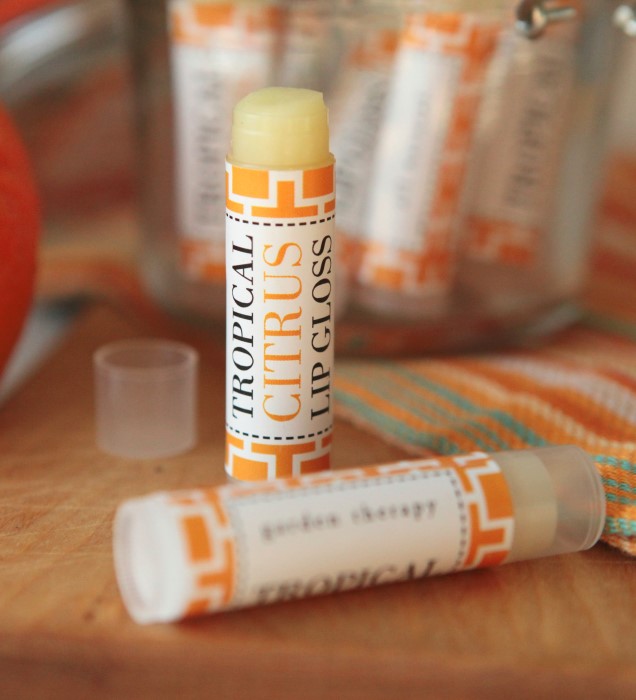 I added bright citrus essential oils to uplift and sensual ylang ylang to bring on the romance. The result adds just the right amount of sparkle to a night out. Oh, and did I mention it's all-natural? Here is how you can make it at home: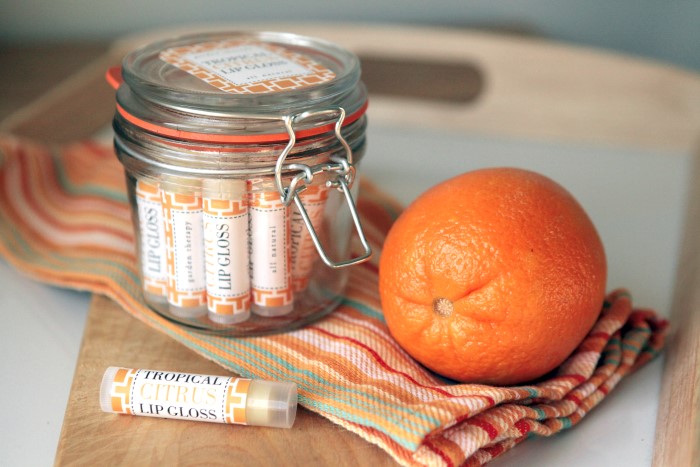 Ingredients
Equipment
Double boiler
Small spatula or metal spoon
12 lip balm tubes
Instructions
Melt all of the ingredients except the essential oils in the double boiler. When just melted, remove from heat, add essential oils, and blend well. Pour into lip balm pots and leave untouched to set.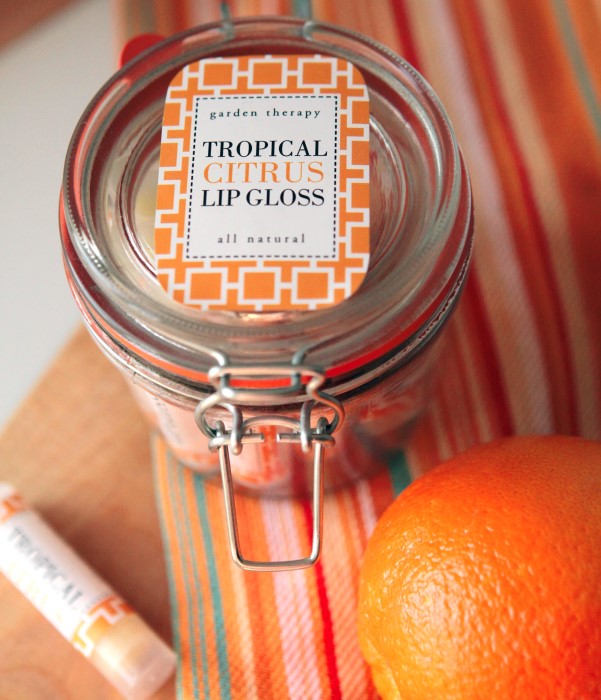 Want more recipes for lip balm, tub fizzers, handmade soap, and body butters? Check out all the great recipes in the Natural Skincare Series!