Did you know that your lips can get sunburned? (Of course they can!) But you may not think about it when you slather on that SPF. In case you forgot about the skin on your lips and didn't pamper your pucker with this Sunscreen Lip Balm, here is a healing after-sun lip balm recipe to cool and soothe sunburned lips.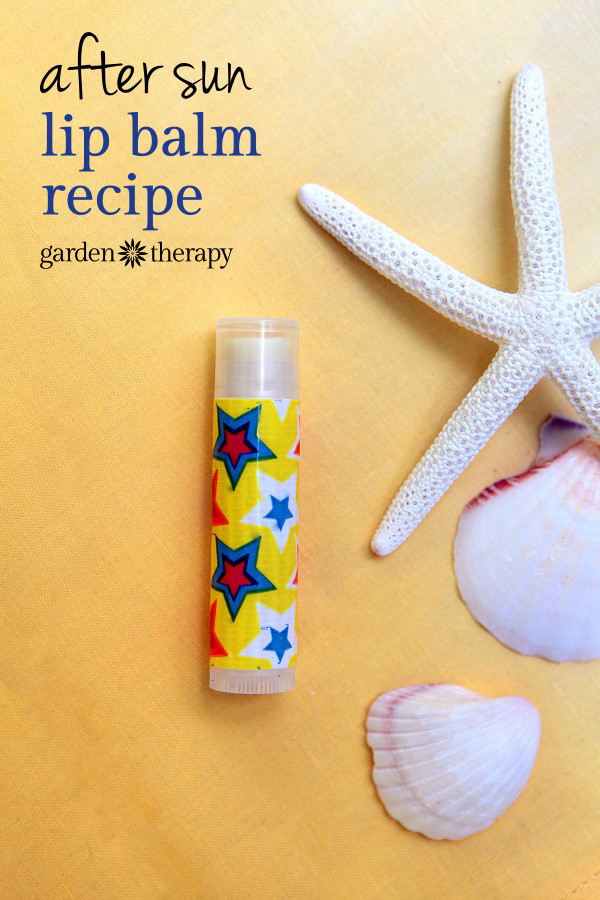 Ingredients
Makes six tubes of after-sun lip balm
Materials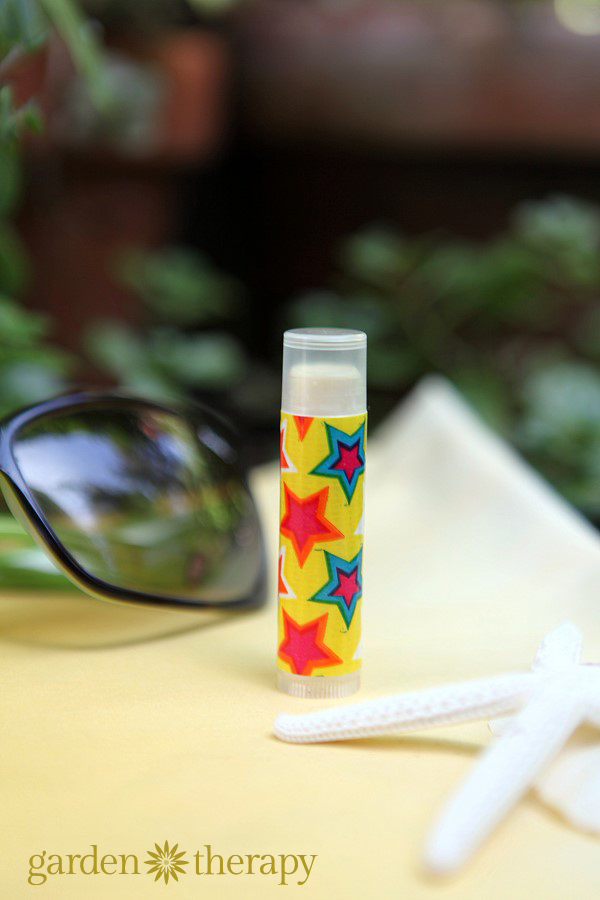 Make it!
First infuse olive oil with calendula by following these instructions.
Measure all of the ingredients into a small double boiler or a Turkish coffee pot. I like to use the Turkish coffee pot because it has a pour spout. I can heat the oils up quickly and then pour them easily into the tubes.
Once the oils, waxes, and butter have all melted together turn off the heat and add in the essential oils. Stir well with a small spatula.
When everything is thoroughly mixed, use the spout on the Turkish coffee pot to pour the lip balm into the tubes. Fill each tube to just above where the center screw is. Let the lip balm cool and then warm up the remaining mixture in the pot so that you can top off each one of the tubes. Filling the lip balm tubes in two steps ensures that you won't have a large depressed area with a hole in the center of the lip balm. If this still happens then you can always add a little bit more lip balm onto the top of the depressed area and use a lighter to melt it onto the rest of the lip balm.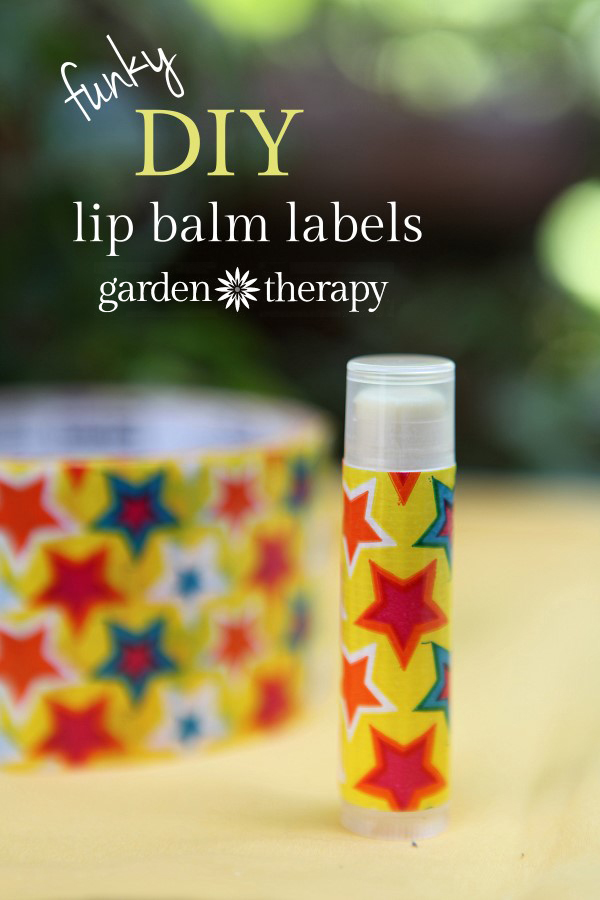 Funky Lip Balm Labels
Want a durable label for your homemade after-sun lip balm that looks great but is simple to make?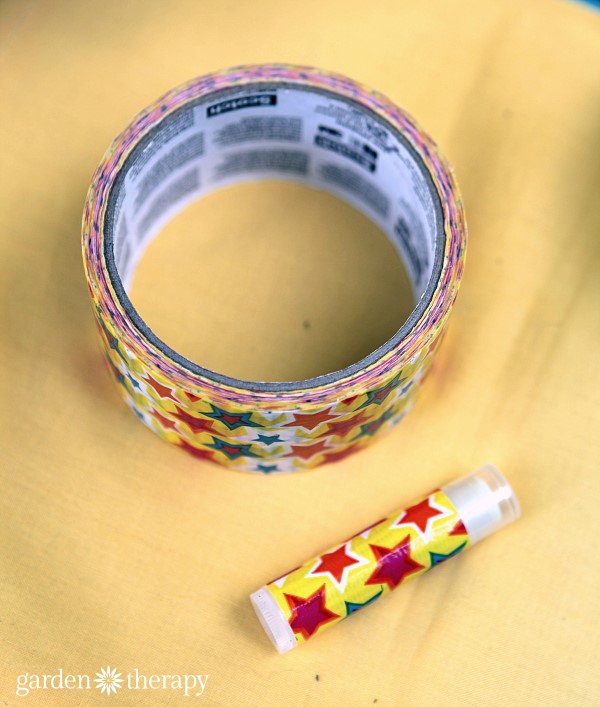 Use a piece of duct tape! (I used this star pattern but there are plenty more to be found.)
If you liked this recipe, you will LOVE all of the many recipes in the natural skincare series.
More Summer Sun Recipes from the Garden