Now here is a case of a moment on the lips means NOTHING on the hips! A completely calorie-free indulgence that's lip-smacking good, and, hey, it smells great too: candy cane lip balm. This is one holiday treat that you'll be pulling out all year round.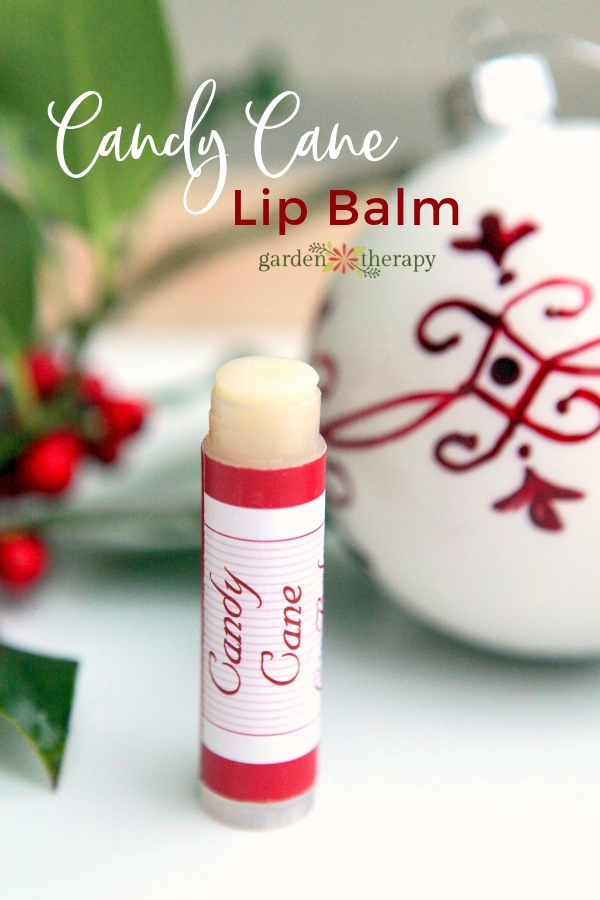 Now this would make a great stocking stuffer wouldn't it?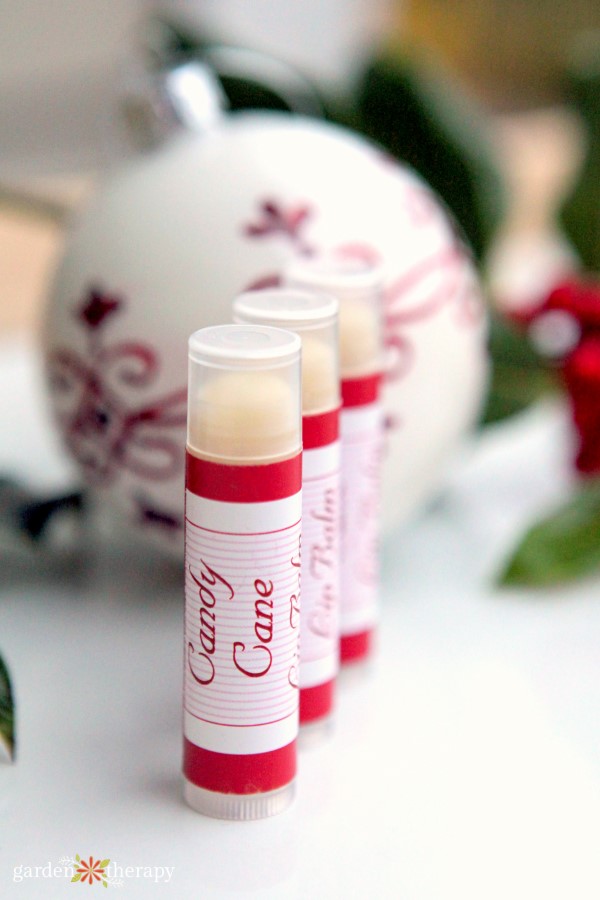 Here is the recipe:
Makes 12 tubes
Ingredients & Equipment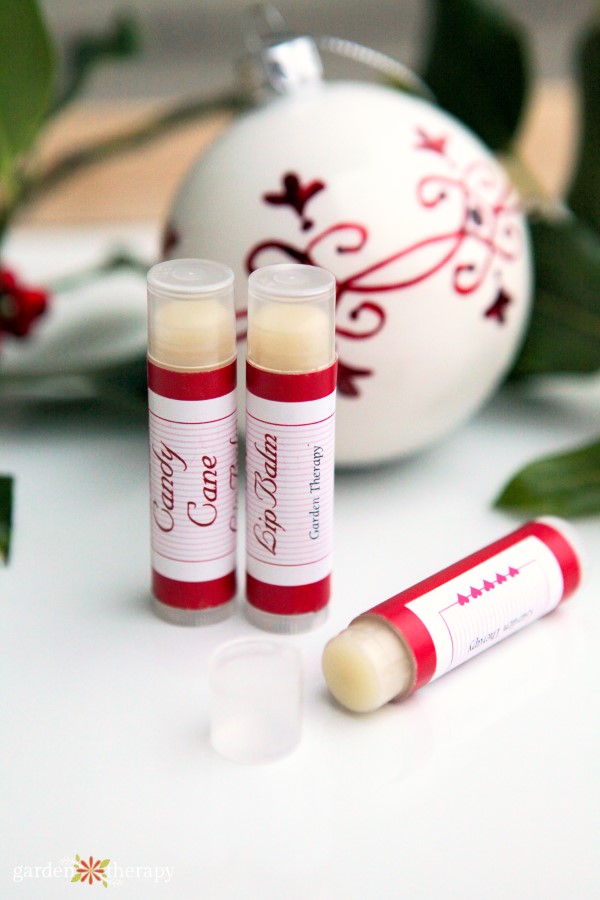 Make it!
Melt the oil and waxes in the double boiler. Remove from heat, add essential oils, and stir well.
Line up lip balm tubes on a level surface and carefully pour the melted oil and wax into each tube, filling only halfway (if you pour it all at once you may get a hole in the top of your lip balm once it cools).
It really helps if you have a double boiler where the top pot has a pour spout. If not, you can transfer the hot liquid into a measuring cup with a spout for easier pouring. Once the half-full lip balm has set, top up the rest of the tube. If you still get an uneven top when the balm has cooled completely, you can use a heat gun or lighter to level it out. Just be sure not to melt the tube!