This project is just one of the fabulous projects from Kat Geiger's brand new book, Terrariums Reimagined: Mini Worlds Made in Creative Containers. This full-color craft book shows you how to make and maintain 24 playful plant environments in unique containers. You can create an arid desert with cacti in an old light fixture, plant colorful succulents in an unused fish tank, or craft a tropical island in an empty rum bottle.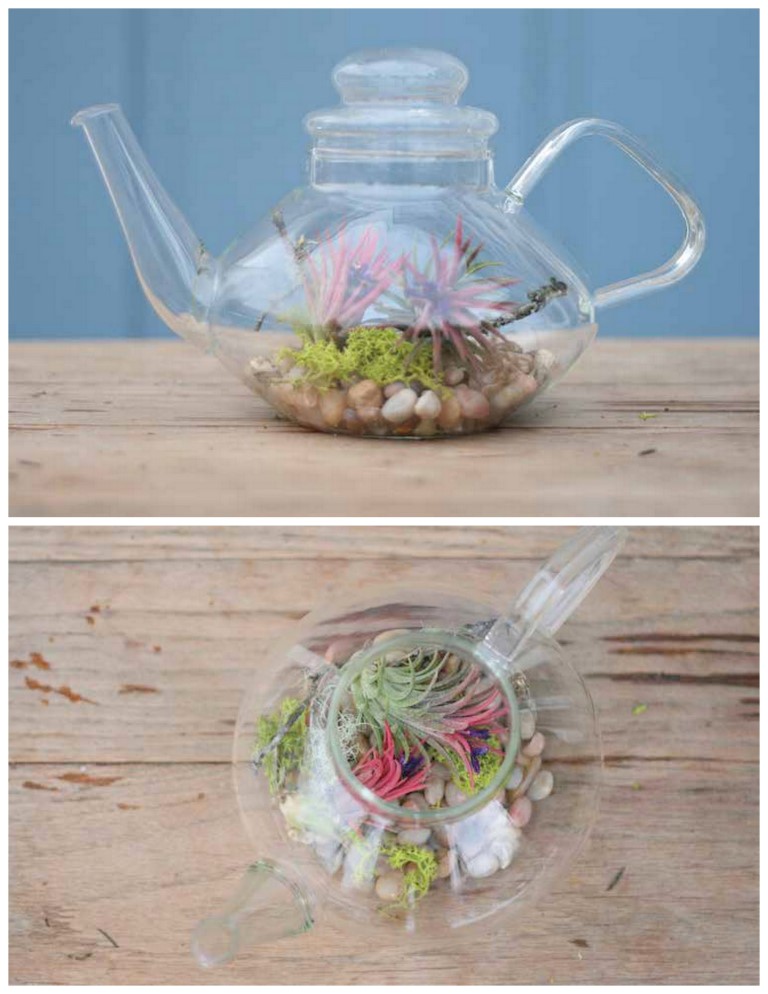 Green Tea Terrarium
This adorable vessel brings a whole new meaning to the words "green tea." Purchased at a consignment store, this glass herbal teapot now houses beautiful air plants and mosses. The top of the teapot can be removed to increase airflow or closed to retain more moisture, depending on the type of planting. For this project, Tillandsia ionantha was selected for its beautiful blooms, along with reindeer moss.
 For this project you will need: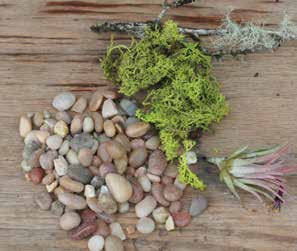 Basic Tillandsia Terrarium Planting Instructions
1. Create a drainage layer of approximately 1 inch at the bottom of the vessel using gravel. Place the gravel in the bottle by creating a funnel with your hands. The pebbles will allow water to sift through and pool at the bottom, maintaining humidity within the vessel and creating a barrier between the plant and the accumulated water.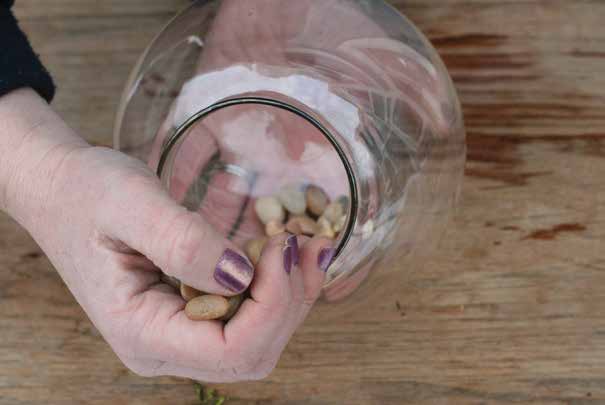 2. Gently push the Tillandsia plant through the opening of the bulb, bending the leaves upwards if necessary. Allow the Tillandsia to sit on top of the pebbles away from any pooled water, which will rot the plant. (Tillandsia is an epiphytic plant with no true roots. It obtains moisture through its leaves by absorbing humidity through the air.)
3. Place preserved reindeer moss or lichen-covered twigs where desired for added color.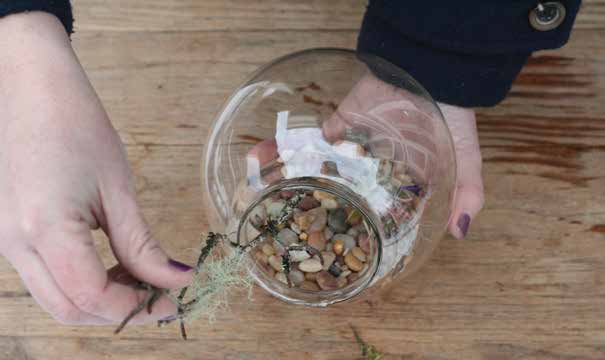 4. Use a medicine dropper to place one teaspoon of water on the pebbles (not directly on the plant). The water should pool slightly at the bottom of the vessel. When you notice that the water has completely evaporated, repeat this step. It may be necessary to water anywhere from biweekly to monthly. This terrarium should be kept in bright, indirect light.
Sourcing: Glass herbal teapots are hard to come by at thrift stores, but they can always be found online at major retailers or by conducting a quick Internet search. Decorative pebbles and Tillandsia ionantha are available at your local nursery or home improvement warehouse. Reindeer moss can be sourced online at moss vendors or foraged outdoors. Purchase chopsticks at your local supermarket, and medicine droppers at the pharmacy.
Reprinted with permission from Terrariums Reimagined: Mini Worlds Made in Creative Containers by Kat Geiger © 2013. Published by Ulysses Press. Photography courtesy of Ulysses Press.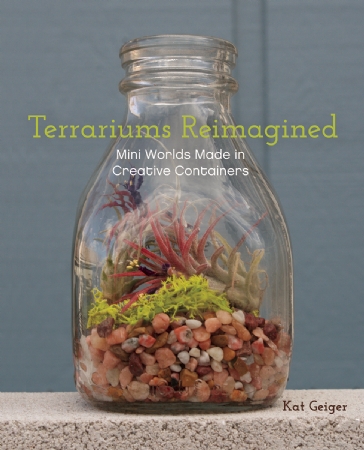 The contest is now closed. Congratulations to Denyse who won a copy of this book!