A herbal bath is supposed to be a thing of luxury. Soaking away in a warm tub filled to the brim with healing botanicals is as good as it gets, right? Well, as long as you aren't the one who has to do the clean up. And you don't feel like you are being attacked by flowers as you soak away.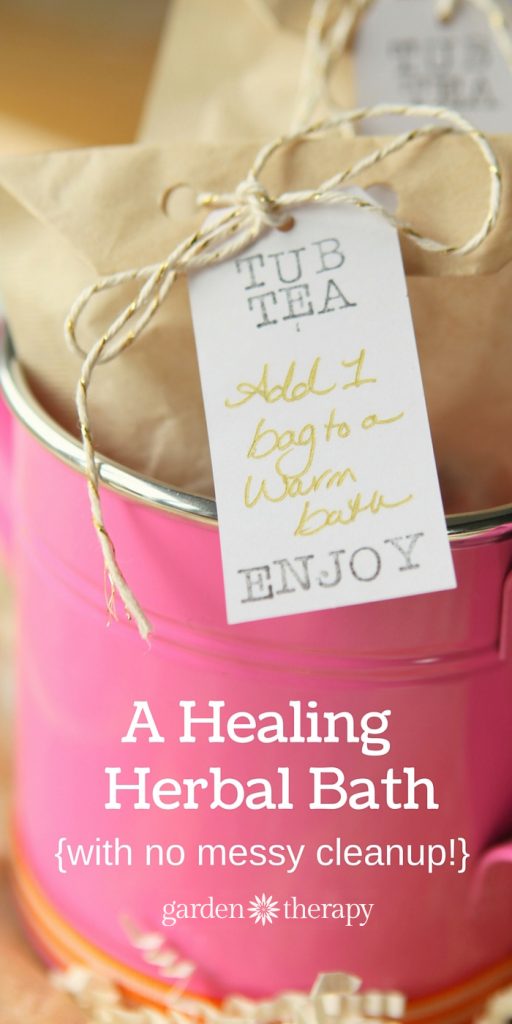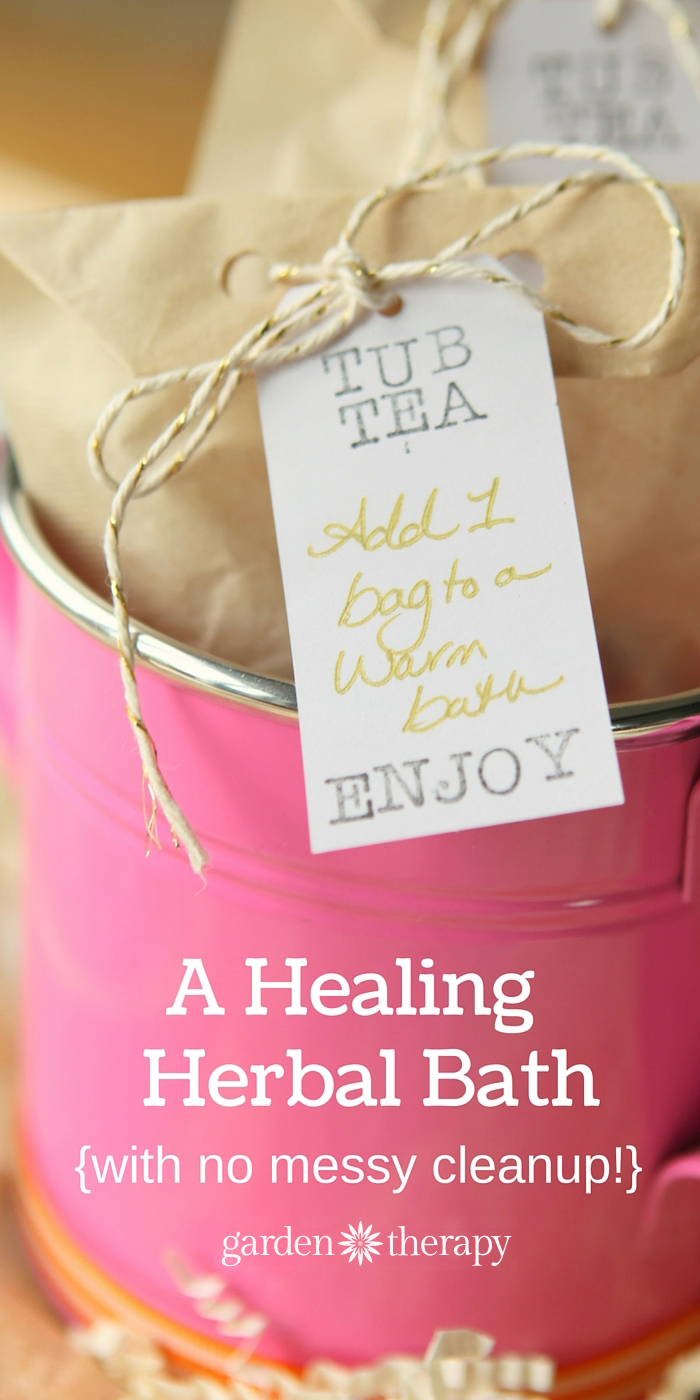 Personally, as I tried to relax into the water I would keep getting startled by the petals 'crawling' on me. Then I wouldn't be able to stop thinking about how I was going to clean this mess up. Do I leave the water in and scoop them out with a strainer? Do I pop the plug and pick out all the debris once the water has drained? Will the drain get clogged with all of the flower junk that makes it's way through the pipes? Good grief! I think it would be more stressful than stress-free!
What's a herb-loving gal to do? Herbal bath tea!
These tub teas can be made with all kinds of different ingredients. Here are some of our favorites. You can combine as many or as few of these as you want for a luxurious bath—with no mess to clean up after!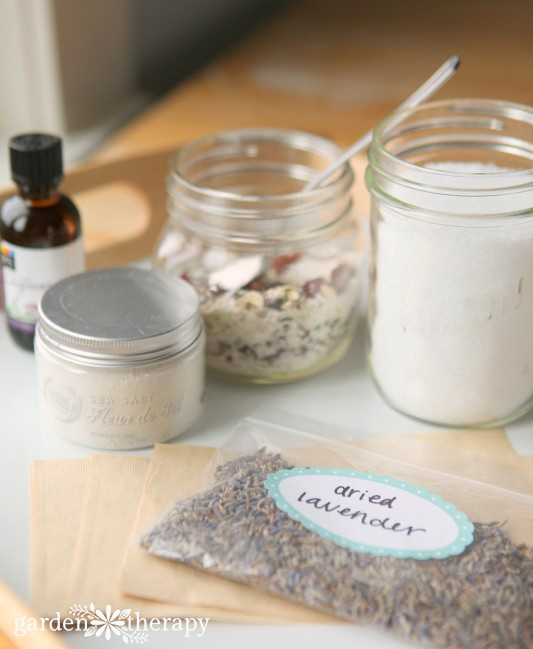 Ingredients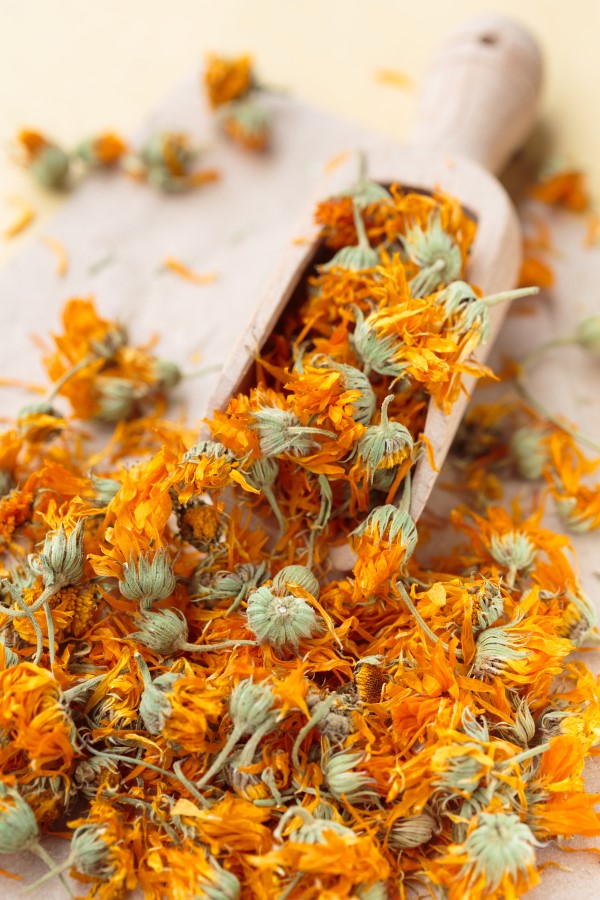 Make it!
Combine your chosen ingredients in a bowl and mix them together. Then scoop the mixture into small organza bags with drawstrings or paper tea filters. Seal the bags securely either with the drawstrings or, if you're using paper filters, fold the top of the bag down a couple of times and staple it shut.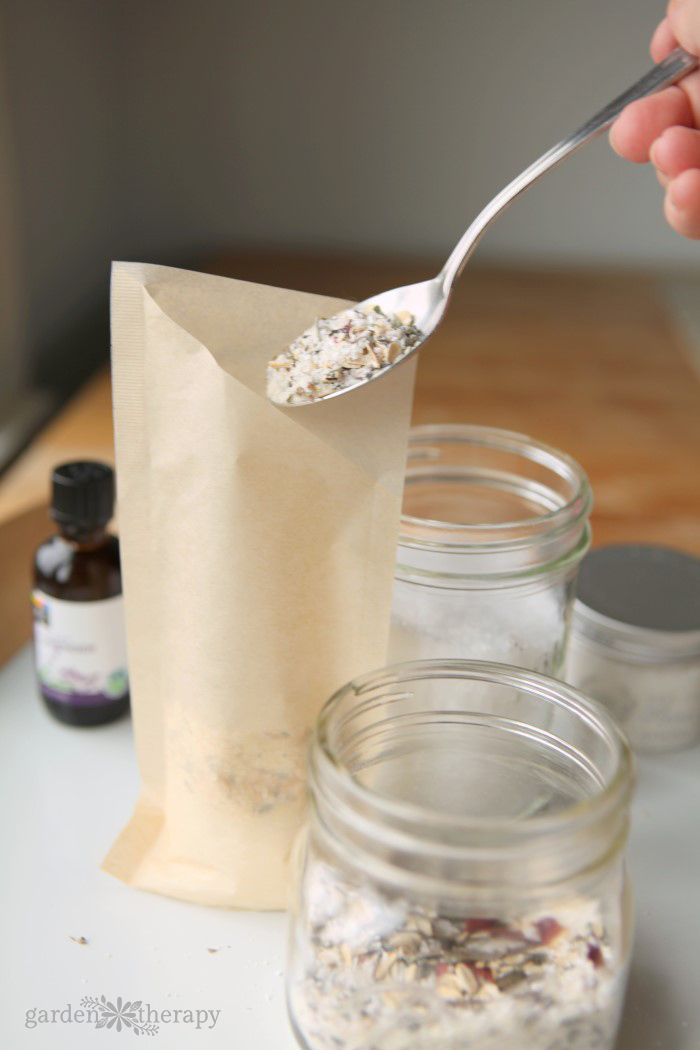 If you want to give them away as gifts, make pretty labels and tie them onto the drawstring or punch a hole in the folded-over top of the filter and slip a ribbon through.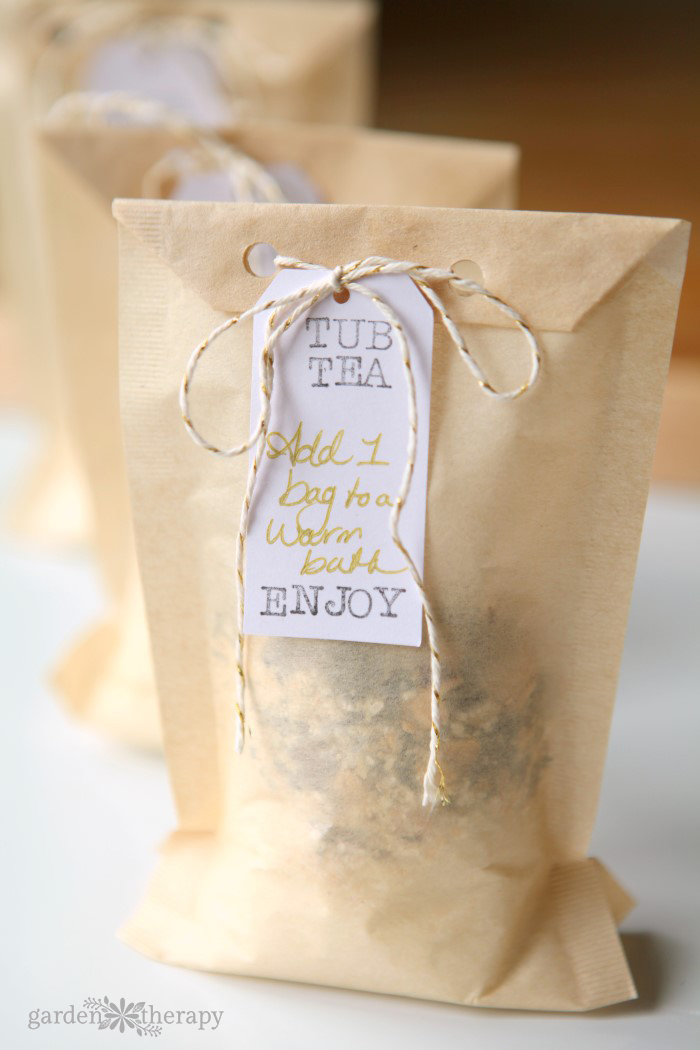 To use, toss a bath tea bag into the tub as it fills up (tip: if you place the bag under or near the faucet, the salts and powders will dissolve better). Soak for at least 20 minutes so that your skin has a chance to absorb all the good stuff from the tea bags. When you get out of the bath, simply toss away the whole bag—no fuss, no muss!