Gardeners are curious and experimental. We appreciate beauty and want to grow delicious flavors right in our backyards. So when I was sent a package of magic jellybeans, I couldn't wait to see what they would grow! I know what you are thinking: "there is no such thing as magic jellybeans!" Well, you may be surprised at what happened when I planted these.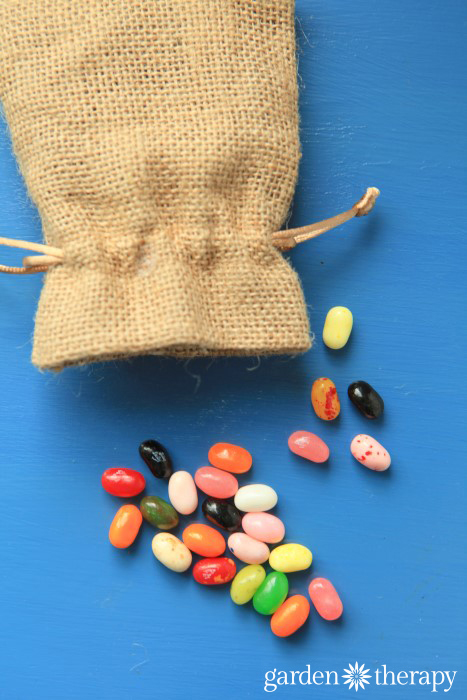 These magic jellybeans were sent to me from DumDums as part of the Magic of Spring program, which was designed to get families outdoors, enjoying the new beginnings of spring, and gardening. I wholeheartedly believe in this sentiment, as my 1.5-year old budding gardener already has his own garden started that he tends to regularly. It's a long process and he doesn't quite have the patience or understanding of what is meant to happen quite yet.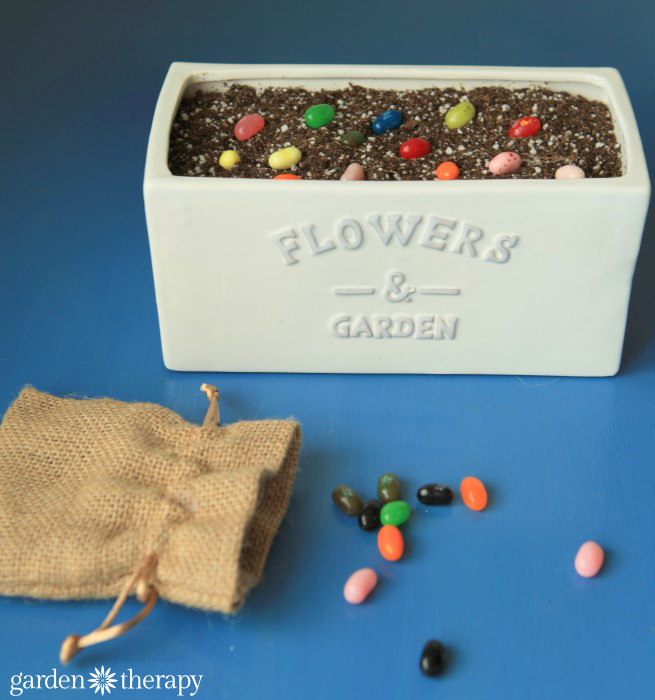 I used the magic jellybeans to show him what to expect out in the garden, even though it will take a bit longer. We planted some magic jellybeans and set the pot in a sunny area just as it said to on the instructions.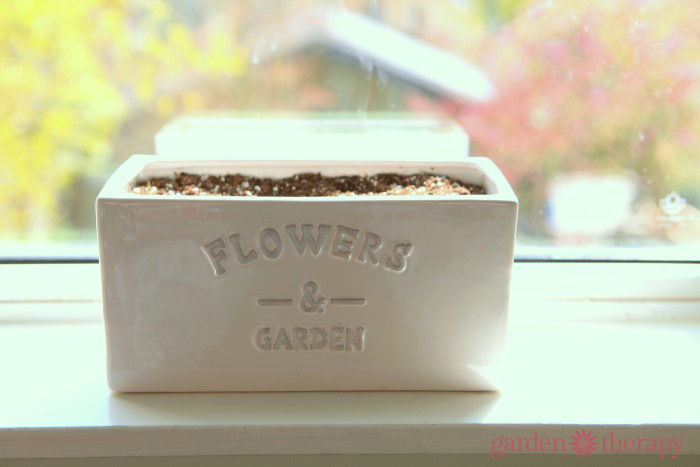 The next morning when he awoke, the garden had bloomed into a rainbow of lollipop flowers!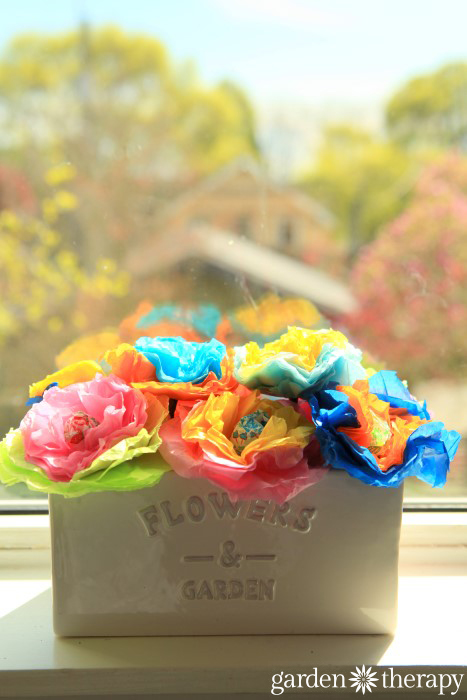 How enchanting.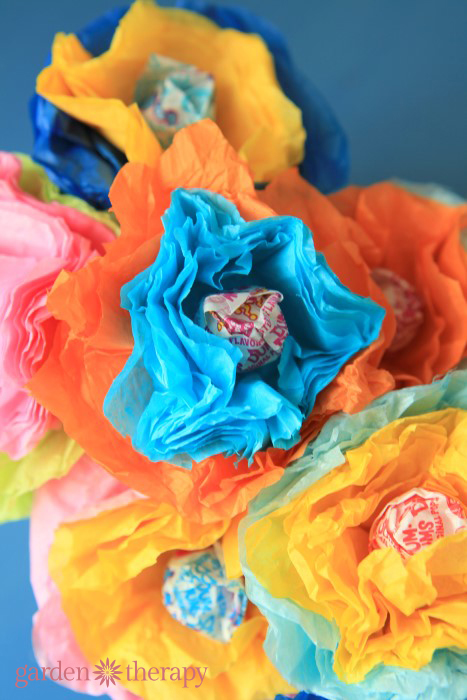 Here are the instructions to make your own lollipop flowers (in case you don't have any magic jellybeans).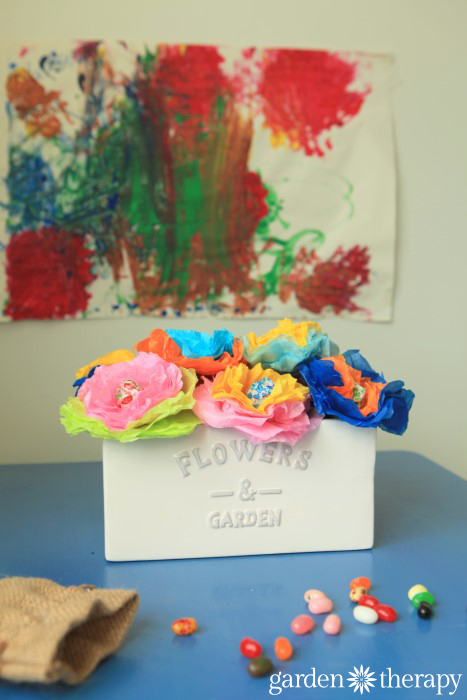 Materials
at least 2 colors of tissue paper
scissors
single hole punch
lollipops
green electrical tape or floral tape
Make it!
Fold the tissue paper a number of times until you have a 5″ square. Cut a circular shape out of the folded paper, ending up with a organically-roundish pieces of tissue paper with a 4″ diameter. Choose a second color and cut another series of shapes, this time with a 3″ diameter.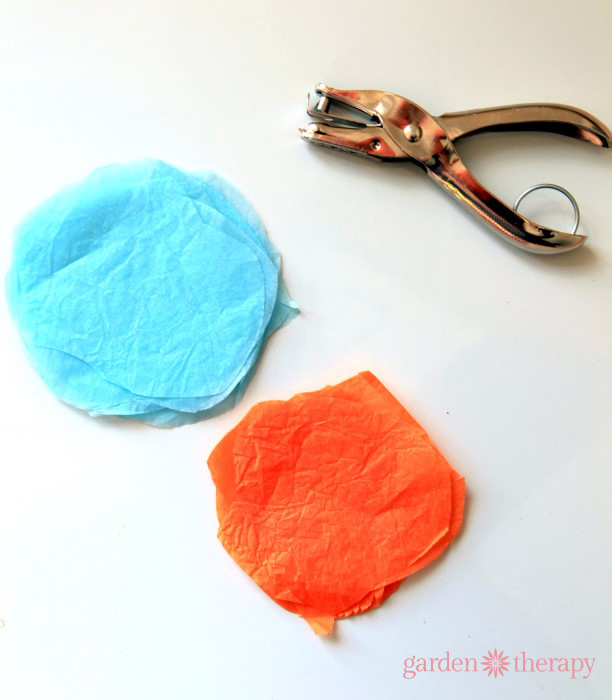 Pinch the rounds in the center by gently folding them in half. Use the single hole punch to make a center hole in the paper.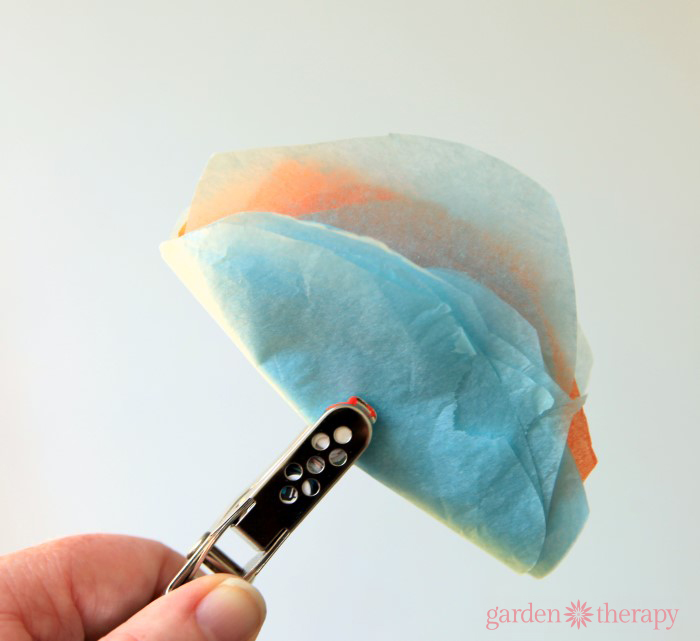 Put the lollipop stick through the hole and twist the papers so that the uneven edges are all on different sides.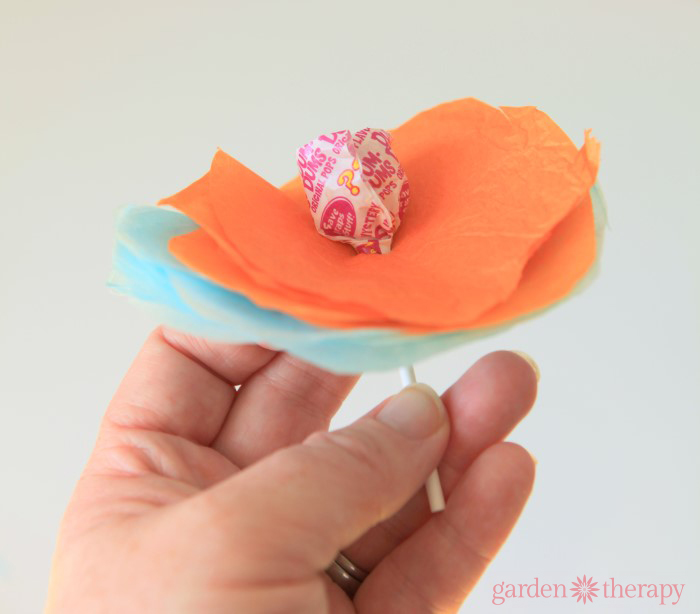 Scrunch the paper together around the lollipop and use electrical or floral tape to secure the paper to the stick at the base of of the petals. Wind the tape around the stick to make a green stem.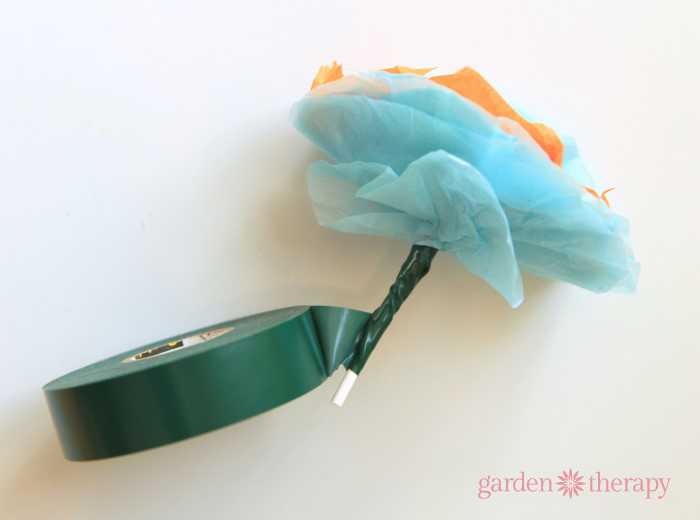 Scrunch and fluff up the tissue paper to give the petals a fuller, ruffled look.
Place lollipop flowers in a pot of soil, or in a vase. This would also be a fun way to dress up a pen!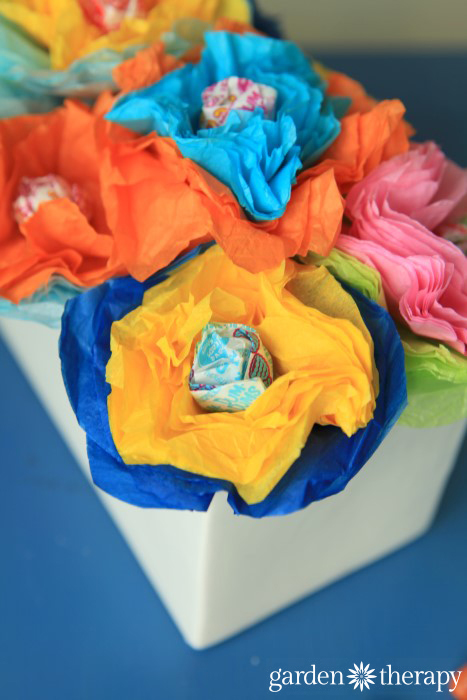 I'm all for garden projects that get the family together, planting and digging in the soil. I try to share solid horticultural information alongside cute and quirky projects so that you have the greatest chance of success at growing a lush and healthy garden. My son planted sunflower seeds in his garden the same day as we planted the magic jellybeans. They were harder to see than jellybeans and it will be months until we see a gorgeous bloom, but I can use the lollipop flowers as a way to tie it together as he watches his own garden grow.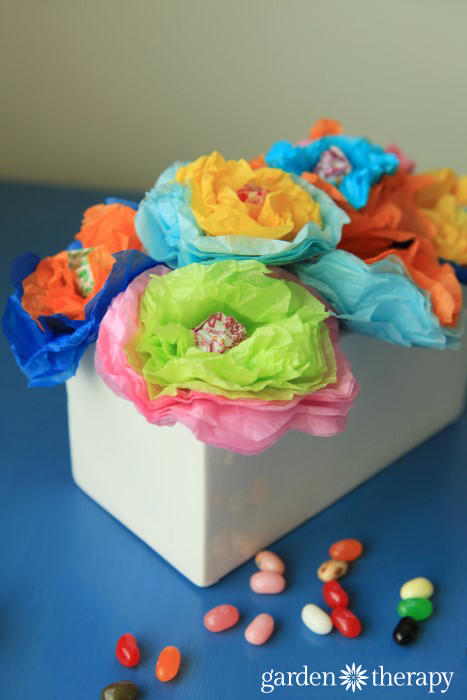 I hope that you enjoyed this project and that it gives you another way to get kids interested in gardening. Even if jellybeans don't grow into lollipops, there are still plenty of delicious things you can grow in the garden that kids love. Try planting seeds for carrots, tomatoes, peas, beans, ground cherries, and even kale! Eating food that you have grown makes it even more delicious.
Here are some more ideas for crafty kids garden projects: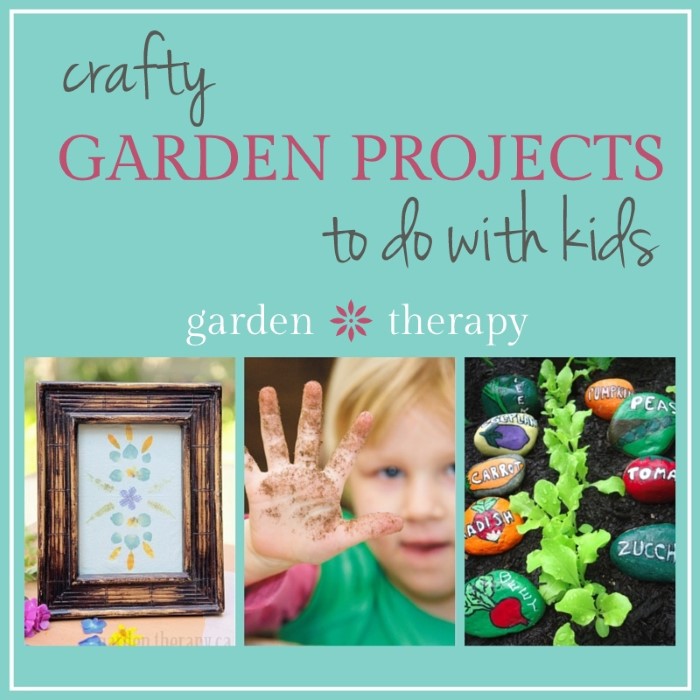 Thank you to Spangler Candy Company for providing the ingredients for this project. To see more Dum Dums Gardens check out The Magic of Spring.