Getting kids into the garden has been a long-time passion of mine. I volunteer at a wonderful program that brings city kids to a farm once every 2 weeks for the entire school year to learn about growing food from seed, and even cooking with it! I suppose that's why I have created so many crafty garden projects for kids.
The delight in their eyes, the way they run off the bus, the exhaustion at the end of the day after playing in the garden – what a blast! It's such an amazing experience because of the growth and confidence that I see the children develop over the year. Gardening helps develop understanding and respect for nature, is good physical activity, and it's FUN.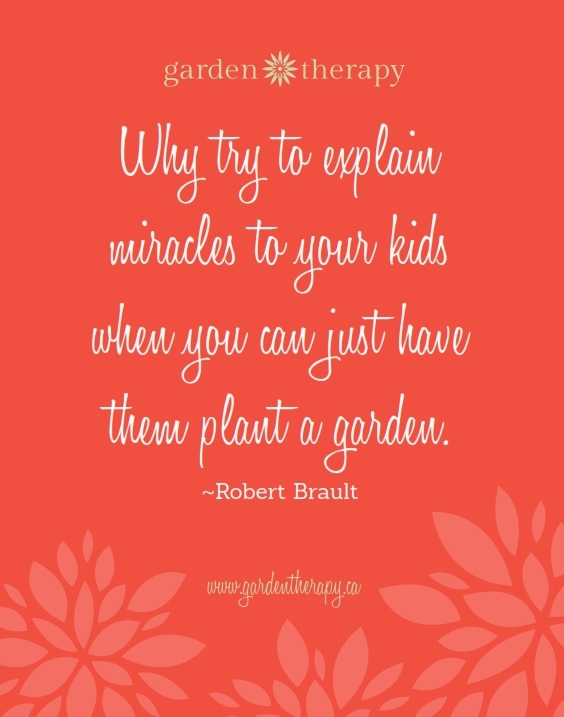 (PSSST: this is a FREE printable for you! Just click the link and it will open up a PDF for you to save to your computer and print.)
At home, I have plenty of family, neighbors, and friends with kids that I plant my garden for, and invite them to explore with me. The delight that they can play in the space, but also have a taste of some garden-fresh goodies is a big draw.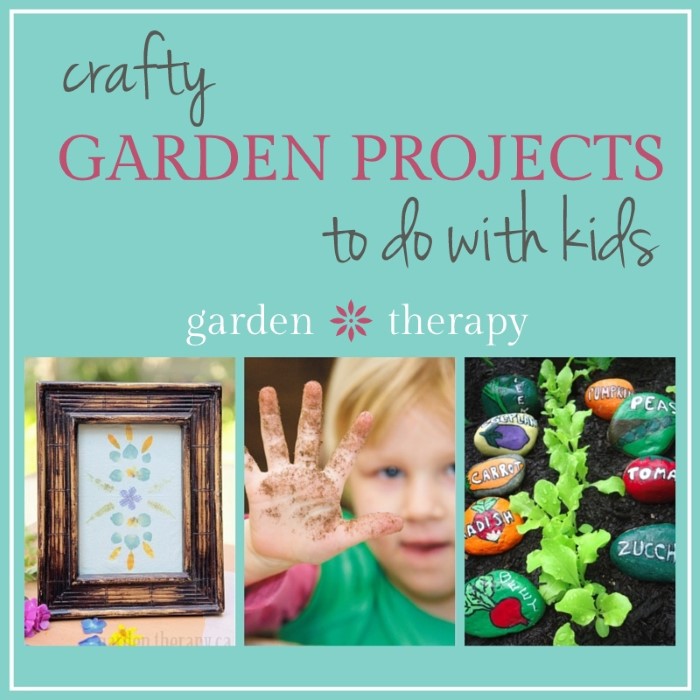 It's also fun to get crafty with them and so here are a few of the projects that I have shared on Garden Therapy that get kids out into the garden!