Soap may be older than you and I, but it's one of today's best-kept secrets. It's more natural, affordable, and longer lasting than that perfumed shower gel in your bathroom. So ditch the gel, and let me tell you how to use bar soap!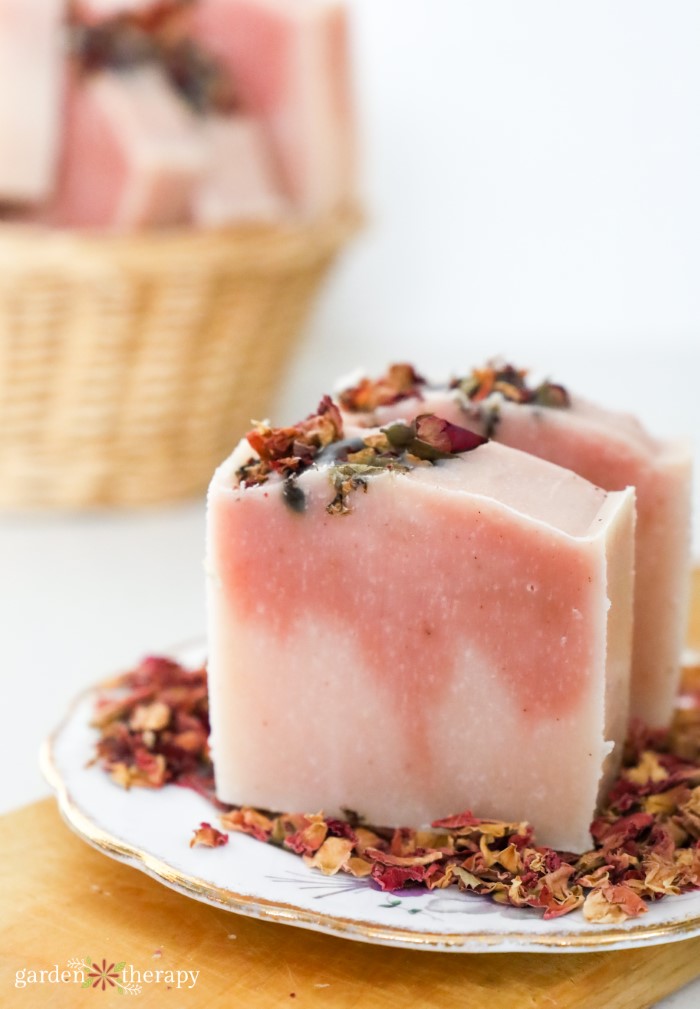 Our ancestors made soap from wood ash and animal fats or oils for centuries. Then, we perfected their technique with lye, uniquely scented essential oils, and swirls of naturally glittering mica.
But somewhere along the lines, shower gel overtook the soap. The plastic bottles filled with a weird jelly and an overpowering fragrance are in almost every guest bathroom I happen upon.
Can you tell that I'm team bar soap?
With this rise of shower gel, people have forgotten how to use bar soap. I know it feels a little silly to dedicate a whole post to this, but people look at me sideways whenever I give them a bar of soap.
Truly! They have absolutely zero clue what to do with it.
So If you've just been gifted a bar of soap and feel a little lost, I've got your back. Here's how to really use bar soap and make it last longer.
This post will cover….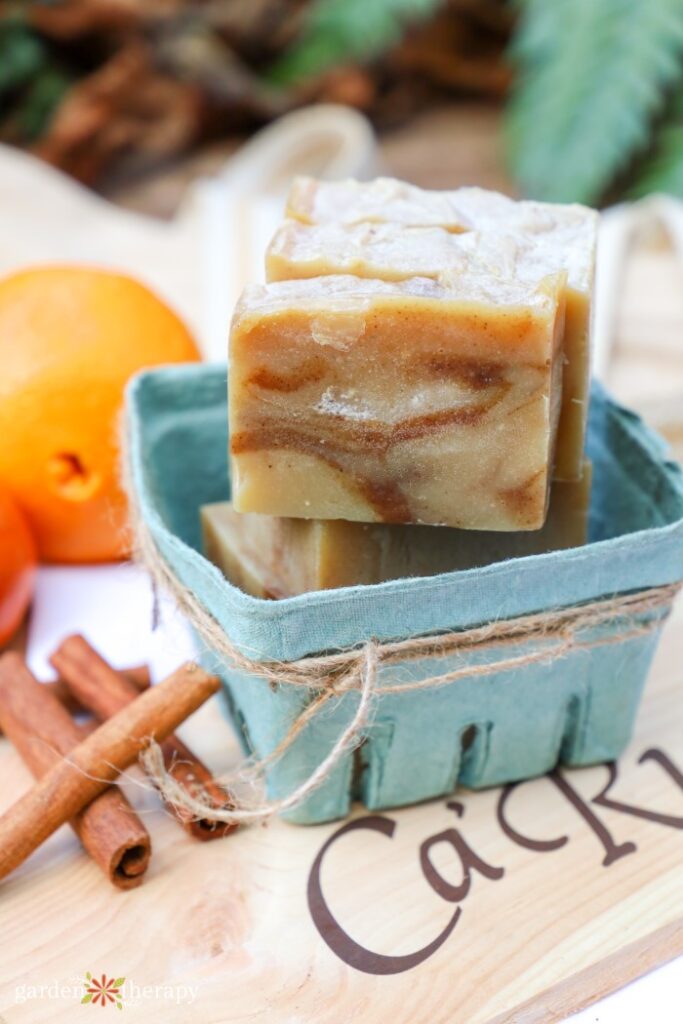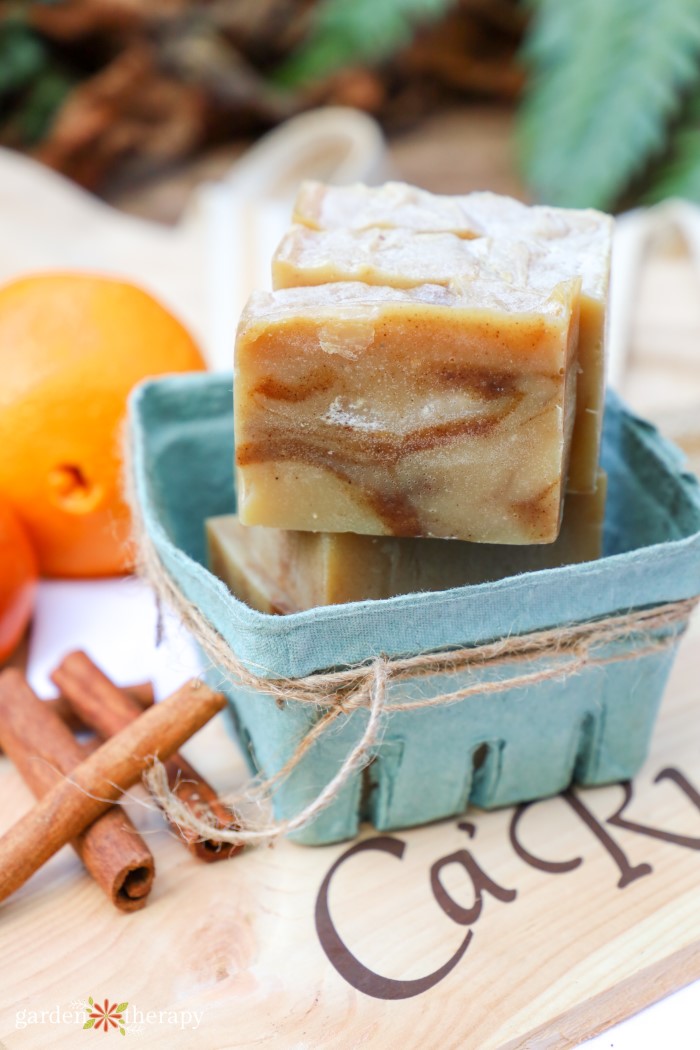 Using Bar Soap on Your Hands
Smaller bar soaps are ideal for using to wash your hands. They typically last longer than liquid or foaming soaps. I like to use both, as you can't deny how lush a foaming soap is.
Bar soap is typically more affordable and lasts longer, so it's a great solution for hand washing stations like the kitchen that get lots of use.
To wash your hands with bar soap:
Pick up the bar of soap and wet it underneath along with your hands
Rub the bar soap all over your hands to create a lather.
Return the bar soap to a soap dish.
Continue to lather and wash your hands for 20 seconds.
Rinse your hands under the water.
I also like to pair bar soap with a super soft brush to cleanse the fingernails. This is good for a deep clean after gardening or being out and about for the day.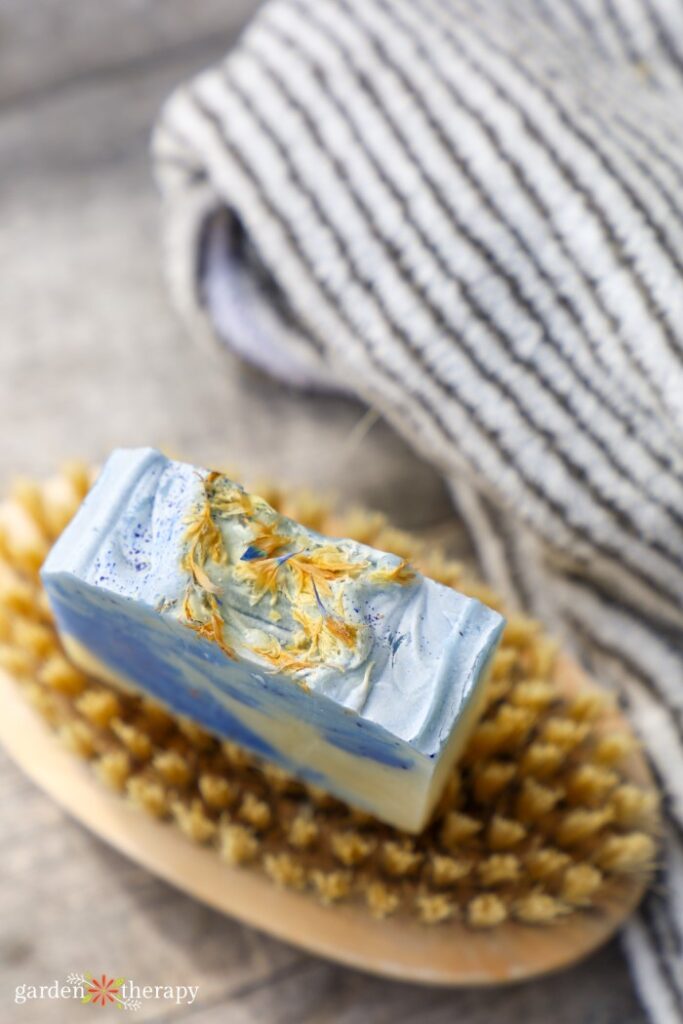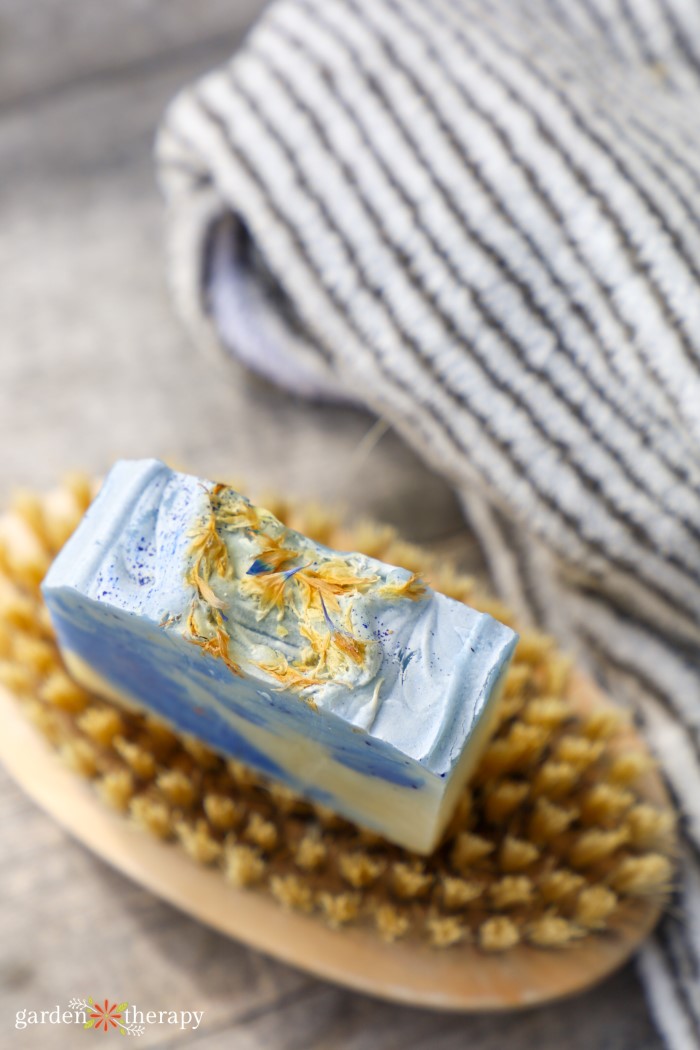 How to Use Bar Soap on Your Body
The shower is the best place to use a bar of soap. It's much more convenient to pick up and use a bar immediately rather than continuously squirt gel in your hands.
Before you use the bar of soap, wet the bar and work up a lather in your hands for 15 seconds before applying the bar to the skin.
You can use a bar of soap directly on your skin, or you can pair it with a loofah. Loofahs are great for creating a good lather while also exfoliating the skin. It takes your shower up to a whole other level of luxuriousness!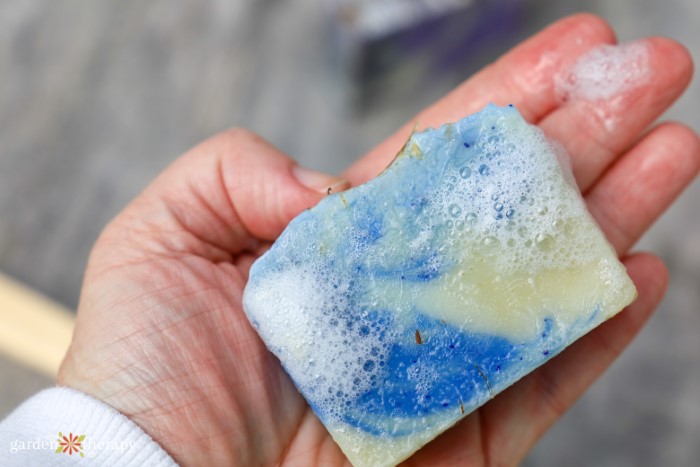 Always Use a Soap Dish
I cannot stress this enough! You need to pair your bar of soap with a good soap dish. The soap dish should be well draining.
You do not want your soap to sit in a puddle, as this can make the soap get mushy and disintegrate faster. A bar of soap sitting in water can also be a breeding ground for bacteria.
My favourite soap dishes are the wooden slate ones. They're natural, beautiful, affordable, and functional.
You can also use the loofah to sit the soap on in the shower or a nail brush by the sink. Just make sure it doesn't sit in a puddle.
Frequently Asked Questions About Using Bar Soap
Is bar soap self-cleaning?
Like any object's surface, a soap bar will have some bacteria on it. None of the bacteria are a concern enough to be transferred to your body when washing. Before using, just rinse the soap bar and lather it in your hands for 15 seconds first, and it's good to go.

Keep the soap dry between uses. Change any washcloths and loofah regularly, washing them in the machine often to keep everything clean.
Do you rub bar soap directly on you?
You absolutely can. After you rub the soap on your skin, you can put the bar soap back on the soap dish and then use your hands to create a lather.
Where do you put a bar of soap after a shower?
Place it on a soap dish that drains. Don't use a soap dish that's just a plate. A dish with slates or holes allows the soap to dry between uses. When it sits in a puddle of water, it breaks down faster and can breed bacteria.
Do you use bar soap with or without a washcloth?
You can either place the bar soap directly on your skin or pair it with washcloths or a loofah to help create a lather. However, washcloths need to be washed every 3-4 days and fully dry between uses to prevent the spreading of bacteria.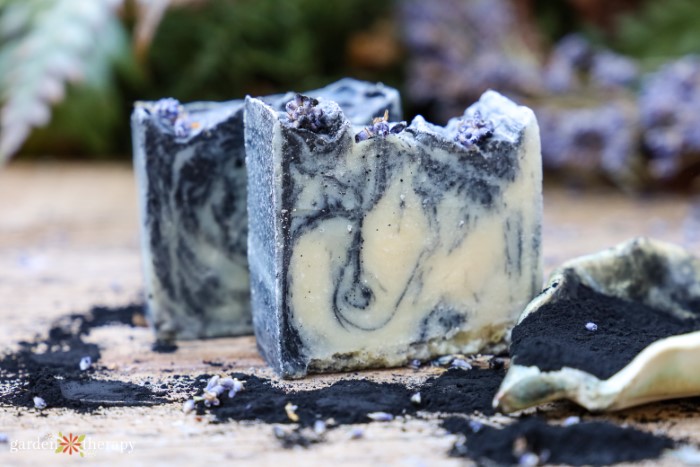 Make Your Own Soap