It's always fun when readers send me photos of the projects they crafted from Garden Therapy tutorials. One of our most popular projects is the Mason Jar Solar Lights which I have received great gobs of feedback on how readers have improved them.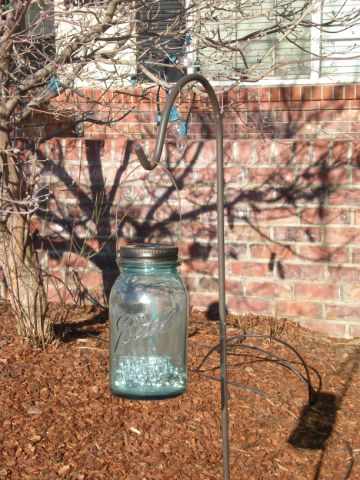 Some readers have added glass beads for sparkle. Some have frosted the jars. Others have turned them into lanterns. And reader, Kim, has done all sorts of fun things with them that I just had to share.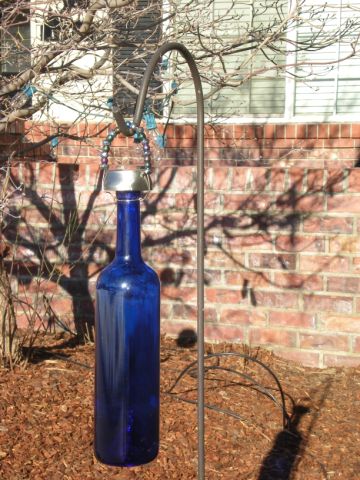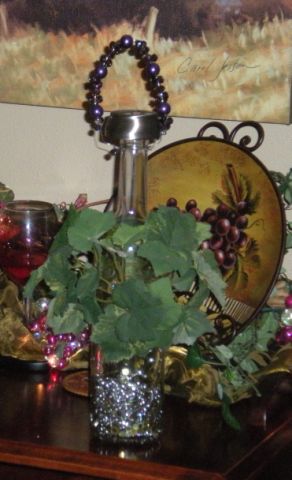 Here is what Kim had to say about her creations:
"The grape leaf wine bottles were made for my wine friends. I would use smaller leafed grape garland if I made them in any quantity. I dremeled out holes in the top of jar lids (I also spray painted the lids, didn't want gold) and then the solar piece was E6000 glued to the inside of the lid and also to the tops of the wine bottles. Would really like to try small mirror shards in the bottom of the jars or some silver tinsel. These have small silver beads, clear rock disks and yes, silver Mardi Gra beads in them. So many ideas, so little time"
Thank you Kim for sharing such a creative interpretation with us.
I just love to get photos of your projects so please keep them coming!