Mason Jar Solar Lights
Using just three materials and a wee bit of time you will quickly have stylish mason jars to light up the garden or patio on these late summer nights.

Materials
mason jars with rings
double sided foam tape or glue
Directions
1. The most challenging this project will ever get is finding the solar lights that have removable tops and the pretty mason jars to fit them. This took me all of 10 minutes. I bought the lights at a grocery store for $2 each and have a large collection of jars that I sorted through until I found the right ones.
Update for those who want specifics: I bought the lights at the Real Canadian Superstore but I have also seen them at Target, WalMart and Dollar stores as well. The best time to find them is when the seasonal outdoor products are stocked. You can also find some here and here.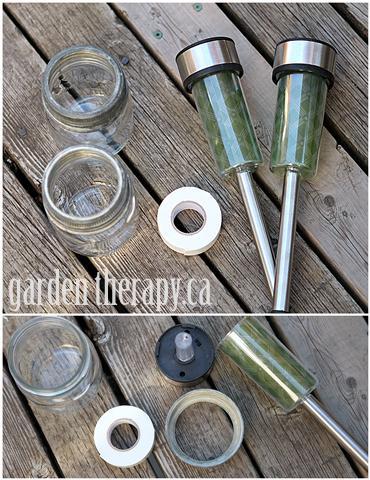 2. As the solar light was a bit smaller than the mason jar ring, I used a piece of double sided foam tape to make it just a smidge wider and it fit inside perfectly.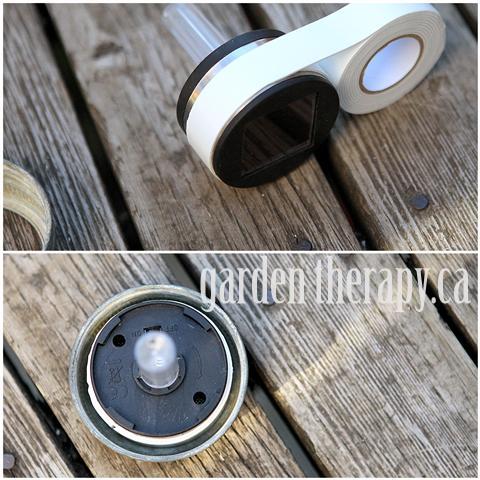 3. Don't remove the paper off the other side of the tape so that the light can be removed from the jar. There is often an on/off switch on the light that you will still want to access. Alternatively, glue the light to the top inside of the ring to make a solid cap that can be removed.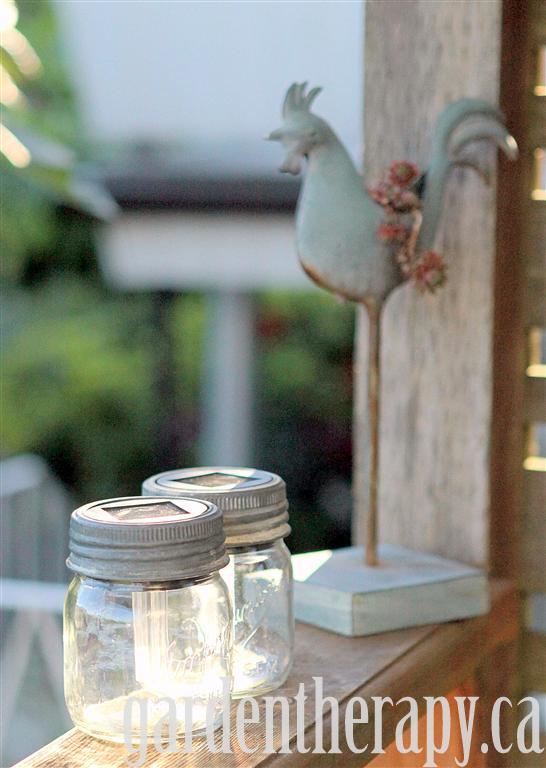 4. Set out in the sun for 4-8 hours and your new jars will light up the night. I particularly love the reflection of the label on the wood below.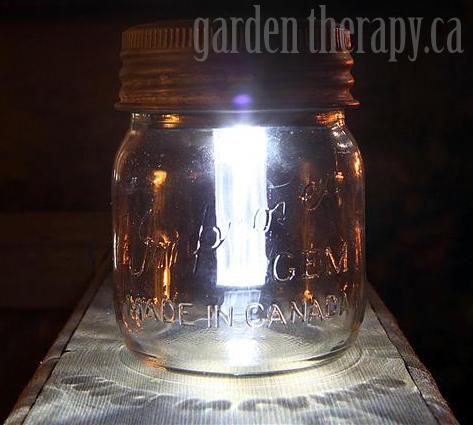 As a side note, check out how cool the moon is. While it was difficult to get a clear photo, the huge full moon was kind enough to pose in the perfect spot for these pictures.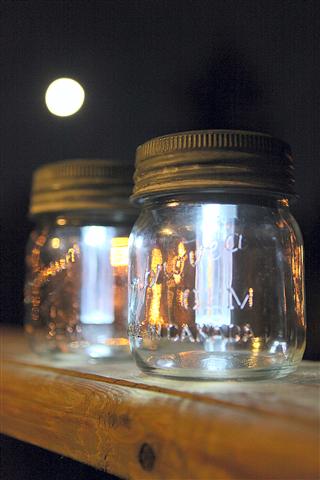 Thanks for visiting Weekend Project #49. See all the previous projects by clicking the tab at the top of this page.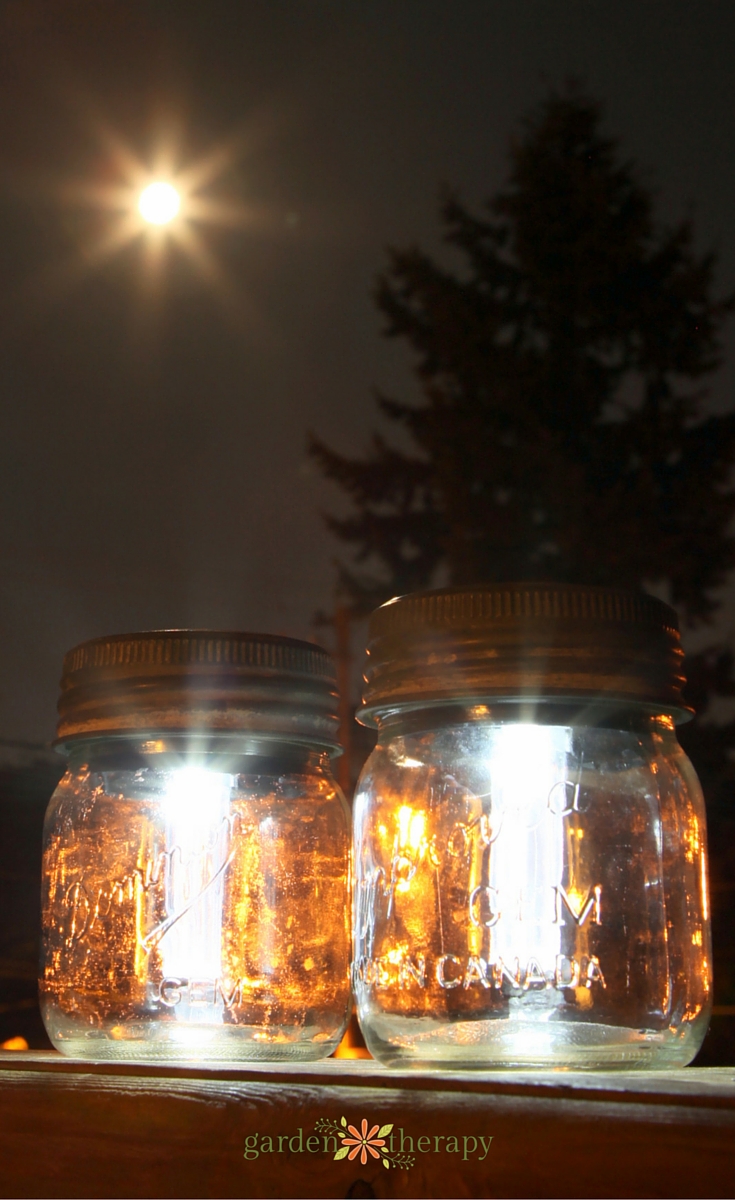 Update: For those of you who have been asking here is a collection of pretty mason jars if you can't find the antique ones.  There is also a company who makes solar lids specifically for mason jars – who knew!? 
If you liked this project, you will LOVE these mason jar crafts!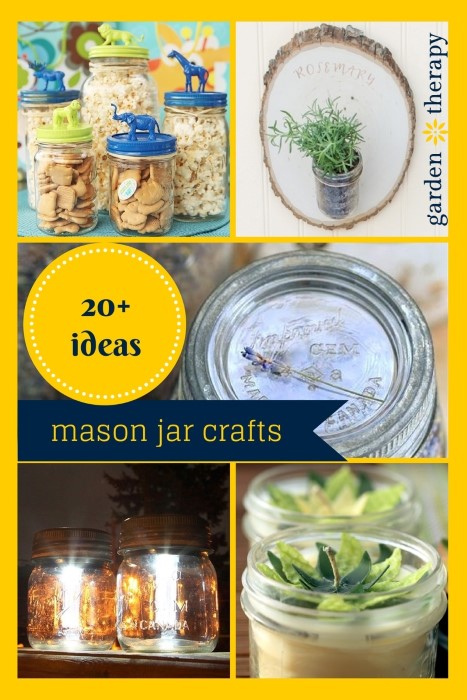 And these homemade citronella CANdles! Check out how to make them here.