Sunflower micro greens are deliciously nutty with the flavor of raw sunflower seeds but with the texture of spinach. They are easy to grow in just about any container you can find around the house. I like clear plastic salad mix boxes, which are food safe and easily available. But the real magic comes from watching the salad box fill with fresh greens in days to weeks. It's a fun project to get your garden therapy in the winter and you will love how great they taste. It's easy to do as well. See the step-by-step instructions in this post:
Now come along on a photo journey of how these greens grow, from seed to sprout!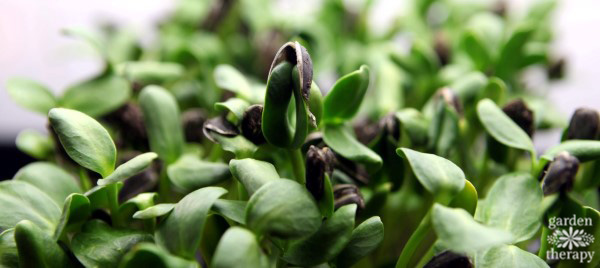 Micro greens are different than sprouts because they are grown in soil or a soil-like medium. This is a time lapse photo journal of about 2 weeks growing time for my sunflower micro greens.
For more information on how to grow them, check out this post on growing micro greens in a chicken dome. For information on sprouting, check out this post on sprouting mung beans and green peas in a mason jar or this post on my Fresh Life Automatic Sprouter.
Day 1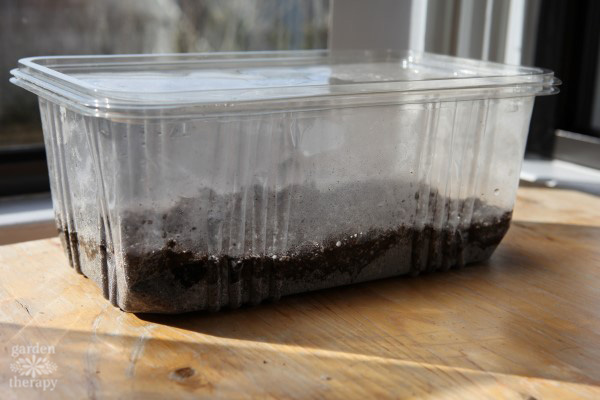 Day 5

Day 7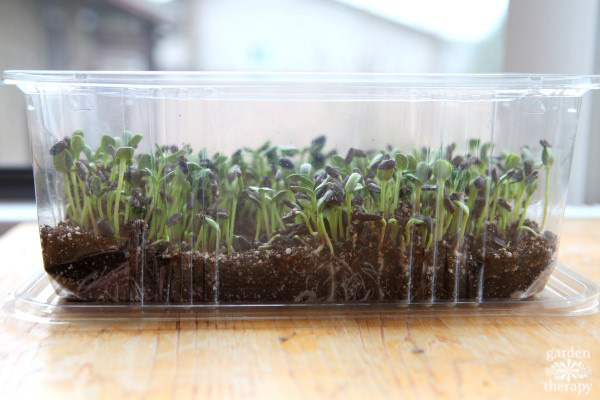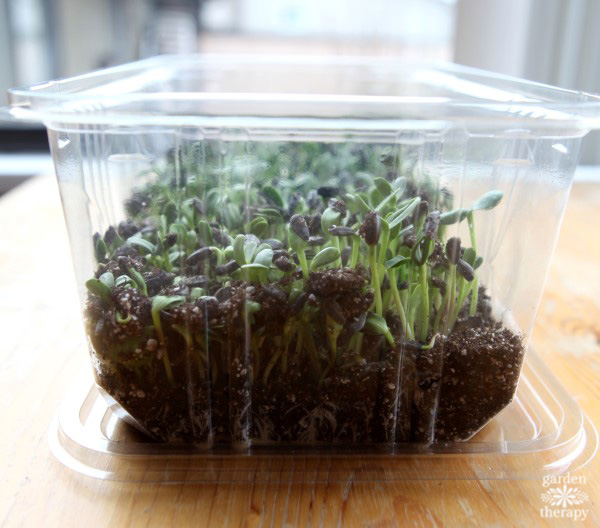 Day 15