Wait! Before you skip over this post because it's about petunias and "petunias are boring, old-fashioned, plants for boring, old-fashioned people," I want to share some of what I learned from touring the California Spring Trials, also known as Fashion Week for Plants. Petunias are so much more than The World's Pinkest Pink flowers.
Update: this article was posted last year when these petunia varieties were previewed, but now they should be widely available in garden centers.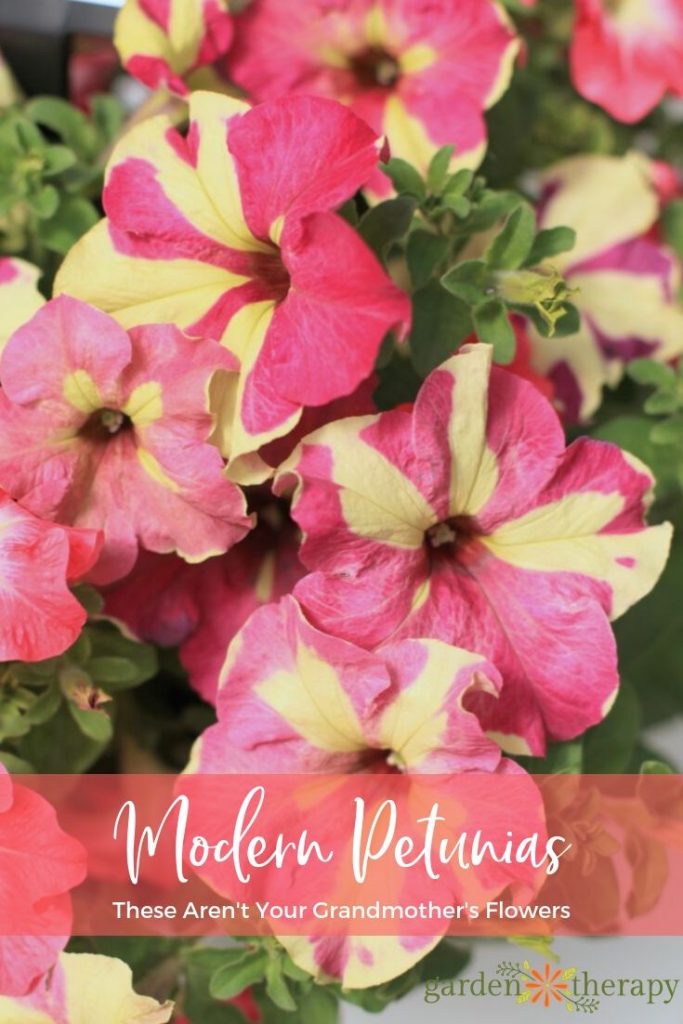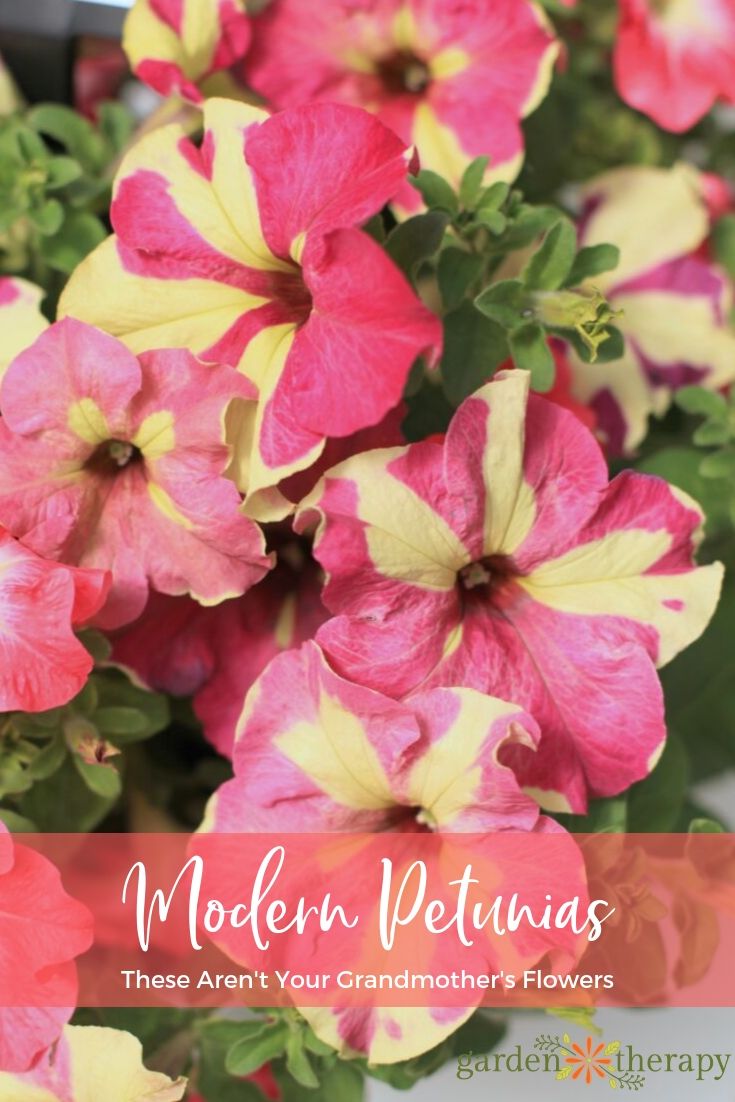 While you will still find overflowing baskets of candy-pink petunias at the exit of every Wal-Mart, plant breeders have spent many years researching, growing, and testing annual flowing plants to come up with the next big thing. So, even if petunias are not really your thing, have a read through some of what the brilliant minds behind them have been working on in hopes of launching modern petunia varieties that will win you over.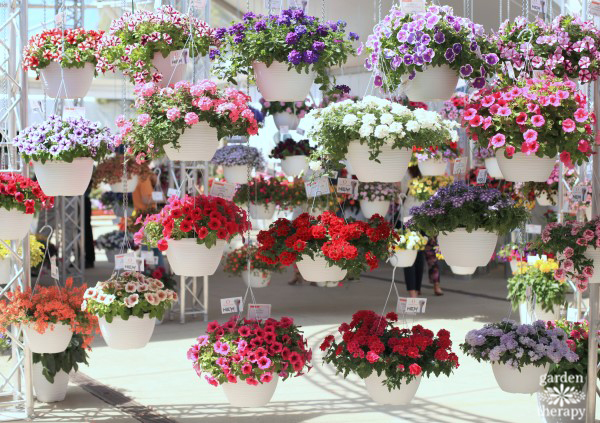 The Spring Trials are where growers and breeders of flowering plants open up their doors to show off the newest and best of flowers. I spent six days this April traveling from Los Angeles to San Francisco to visit over 25 of the world's most prominent breeders, growers, educators, brokers, and marketers, to see what's new in floriculture.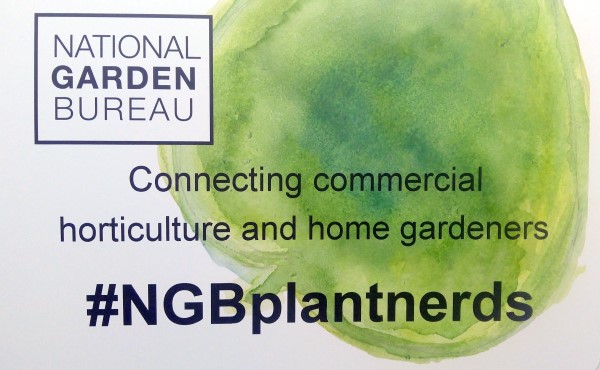 The trip was organized by the National Garden Bureau and All-America Selections, who bring a diverse group of gardening writers to peek behind the scenes of the industry. You can follow the tour on social media by searching for #NGBPlantNerds on Facebook, Twitter, and Instagram. You will notice plenty of pictures of me and the other Plant Nerds looking at flowers and traveling the coast (once by helicopter!).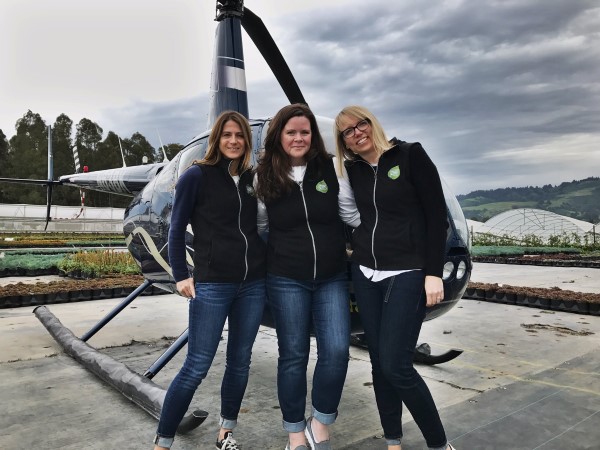 I attended the Ball Spring Trials for one day last year, but this year I went on the full meal deal. The California Spring Trials used to be a true demonstration of side-by-side growing trials of new varieties. Over the years, the event has become less about testing and more about showcasing the best and hottest new introductions using elaborate displays of picture-perfect plants. Given the long-time popularity of petunias in every garden center and big box store, you can imagine that there were hundreds of petunias to see.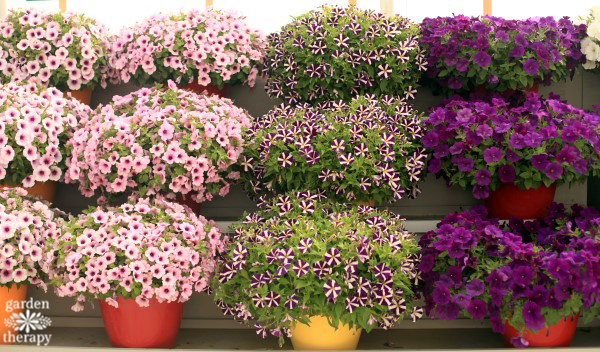 After the first day, my eyes glazed over when I saw a petunia. After three days I started having PTSD (Petunia Traumatic Stress Disorder). By Day Six, I needed a serious petunia detox. Now that I have come down from Petunia Overload, I've taken some time to go through my notes and photos, and I have some real gems to share.
Modern Petunia Varieties Worth A Second Look
Petunia "Night Sky"
I wrote about "Night Sky" petunias last year after seeing them at the Ball Spring Trials and seeing their cult-like following on the internet.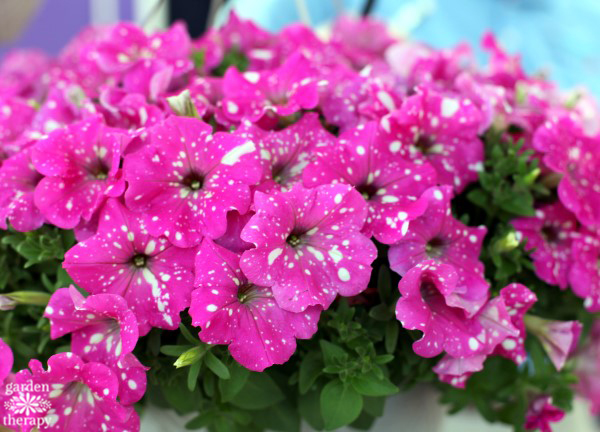 This year they have come up with a new pink version, but I must say that I still prefer the original deep purple blooms. Which do you prefer?
Crazytunia
Then there were the Crazytunias with fun and funky flower patterns like "Blackberry Cheesecake"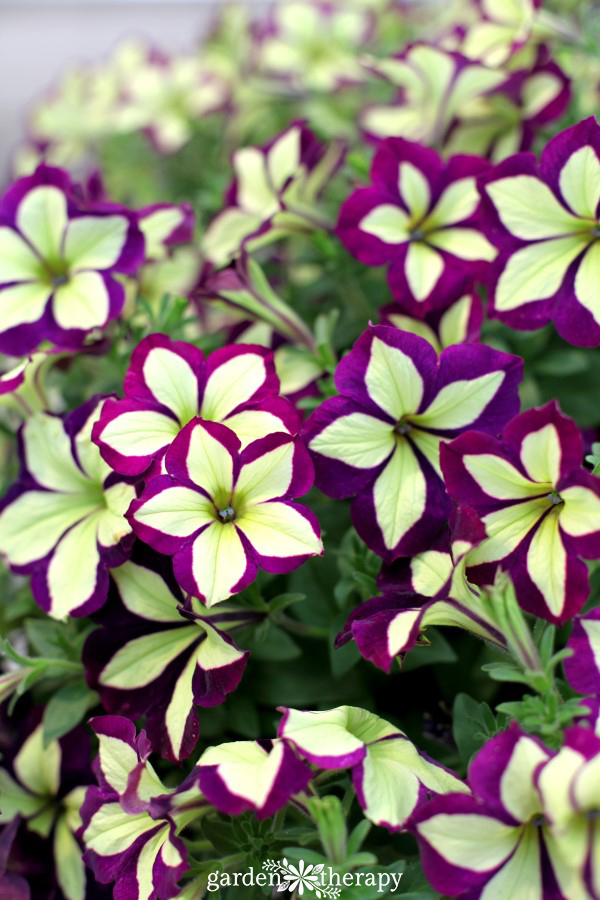 and "Frisky Purple."
Surprise Petunias
Surprise petunias from Dummen Orange grow up and out, creating a waterfall of color. They had some lovely varieties as well, such as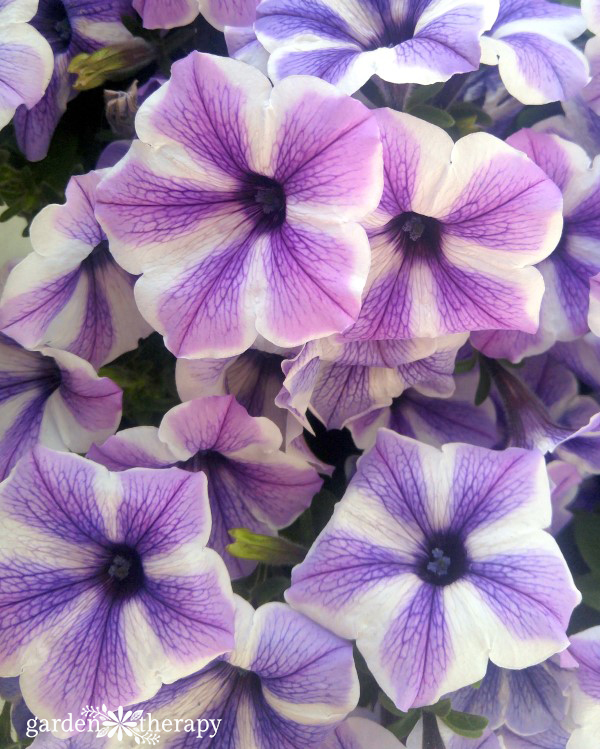 Petunia "Starfish",
Petunia "Magenta Halo,"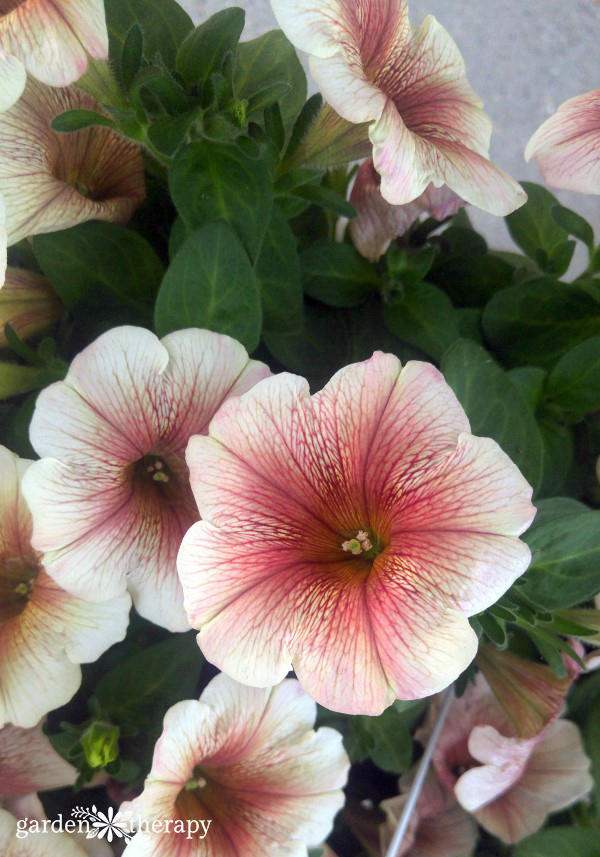 and Petunia "Cappucino."
SuperCal Petunia
These petunias look like any other until the rain falls. That's when they really shine. Check out this video I took of a rain trial demonstration at Sakata.
Petunia Evening Scentsation

Petunia Evening Scentsation is a 2017 AAS award winner for its lovely fragrance and stunning color. Evening Scentsation's fragrance has notes of hyacinth, sweet honey and rose. As the name implies, the scent is stronger in the evening hours, though it can be experienced throughout the day as well.
Wave Petunias
If you are looking for a groundcover full of color, then Wave is your choice. They are easy to grow and spread up to 4 feet, making them perfect for low-maintenance landscaping.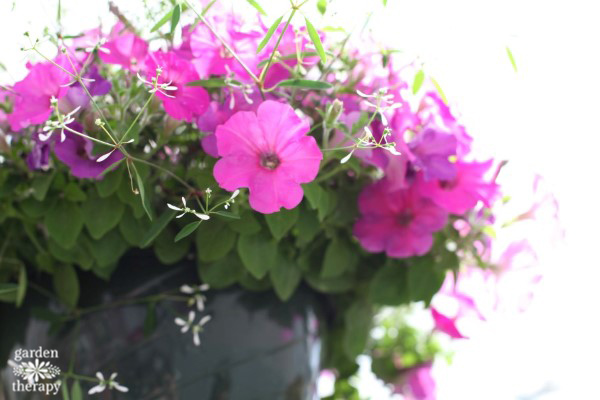 I'm curious to know what you think about petunias now. Are they still old-fashioned, boring plants or will you be looking for these modern petunia varieties for your garden?