In months when the garden is asleep you can still have flowers that glow late into the night. Look closely at these stunning garden lights. The iridescent petals capture the light and create a graceful and enticing display in the garden. And then you see what they are made from and are a whole new level of impressed: these soda bottle tulip lights truly turn trash into treasure!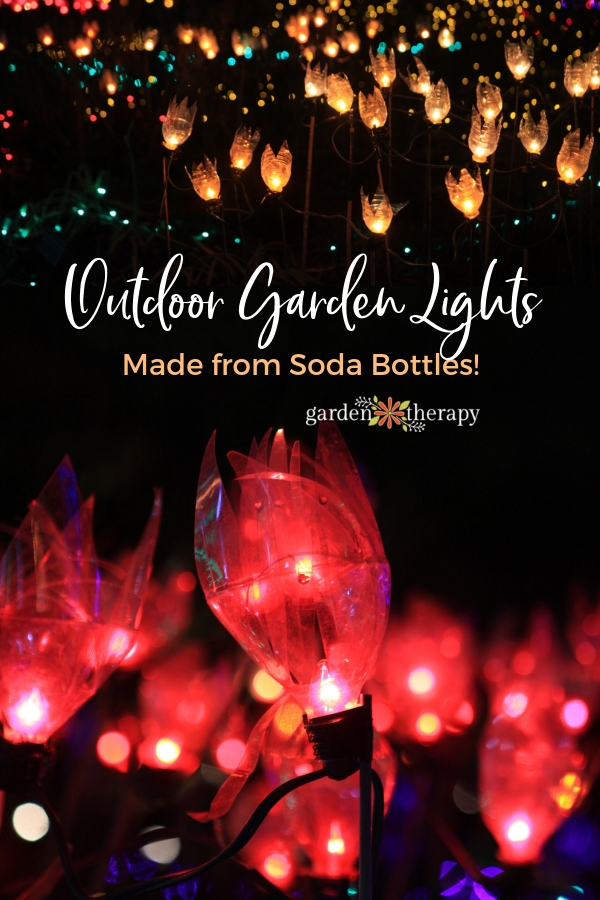 These garden lights were created by the decorating masters at the VanDusen Botanical Garden's Festival of Lights. I was captivated when I first saw them spread out in organic waves that lined the pathways around the grounds. They look striking en masse, but even a few on their own is a holiday decoration that I can see having a place in my garden all year round!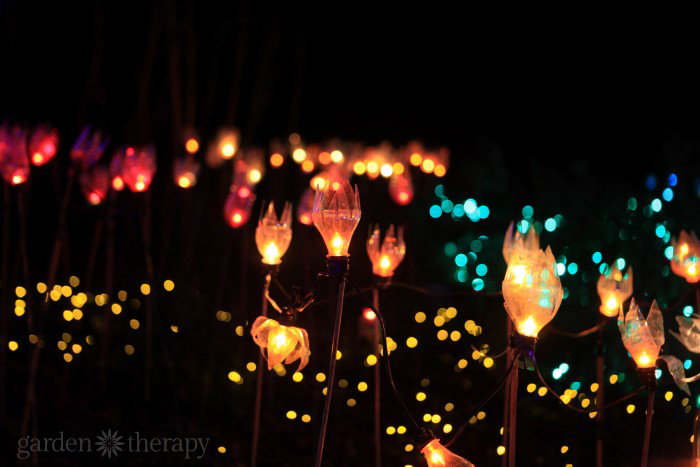 Want to make your own? See how to make them in this simple DIY project.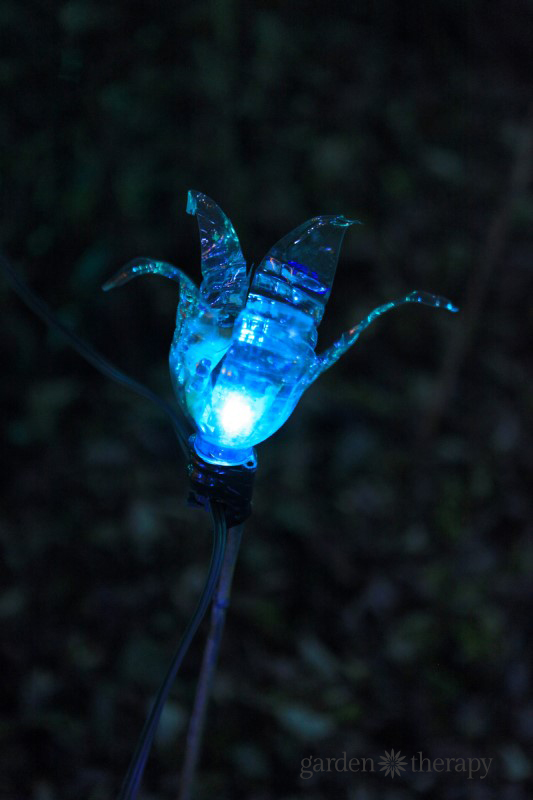 Materials
Clear soda bottles
Scissors
Also, on my search for the materials for this I saw a few more things that I'm adding to my garden wishlist: These solar tulip lights and this string of solar flower fairy lights!
Make it!
Look for clear plastic water or soda bottles that are personal size. By "personal size," I mean those that are 1 to 2 cups in volume as opposed to the large family-size bottles. Of course, you can use any size that you want. Smaller bottles will make smaller flowers and larger bottles can make huge blossoms.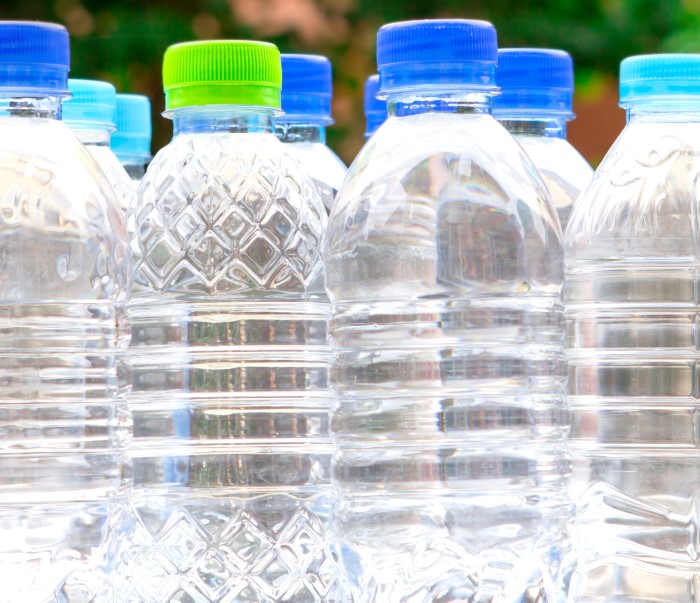 Cut the bottle in half through the middle so that it separates the top and bottom parts. Recycle the bottom half as you'll just need the top for this project. Use your scissors to cut petals into the cut end of the soda bottle. You can use your creativity here to make your own design. Once they are cut, bend and curl them so that they create a more organic shape.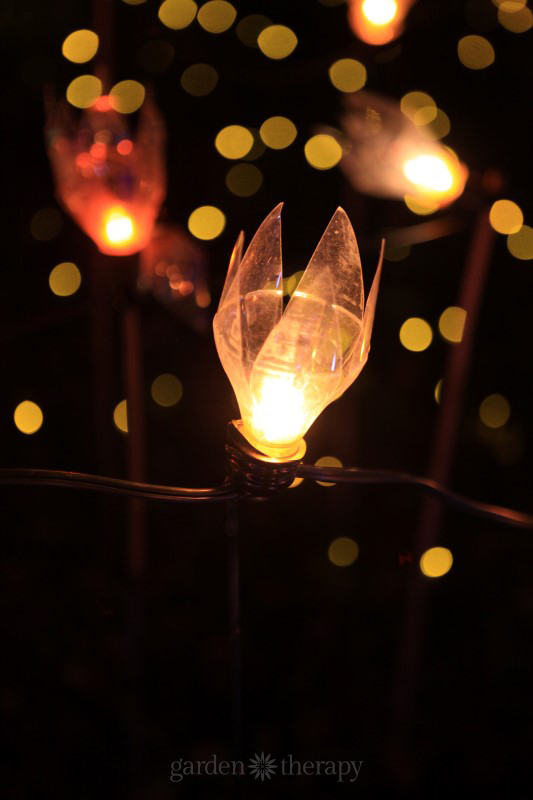 To light up your flowers with Christmas lights, start with a string of outdoor lights that have medium-sized bulbs (I like using C5 or C6). You want to make sure that the light will fit through the small mouth opening of the soda bottle.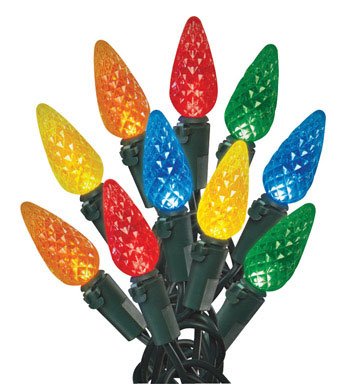 Position one of the lights through the mouth of the soda bottle with the cords hanging from below the mouth. Secure the bulb in place with a piece of green electrical tape wrapped around the mouth of the soda bottle and the wires.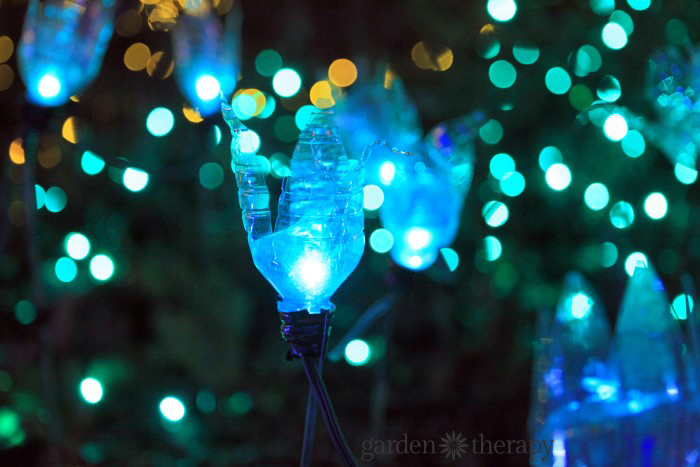 Now take a metal garden stake, preferably in green, and attach it to the mouth of the soda bottle with more green electrical tape.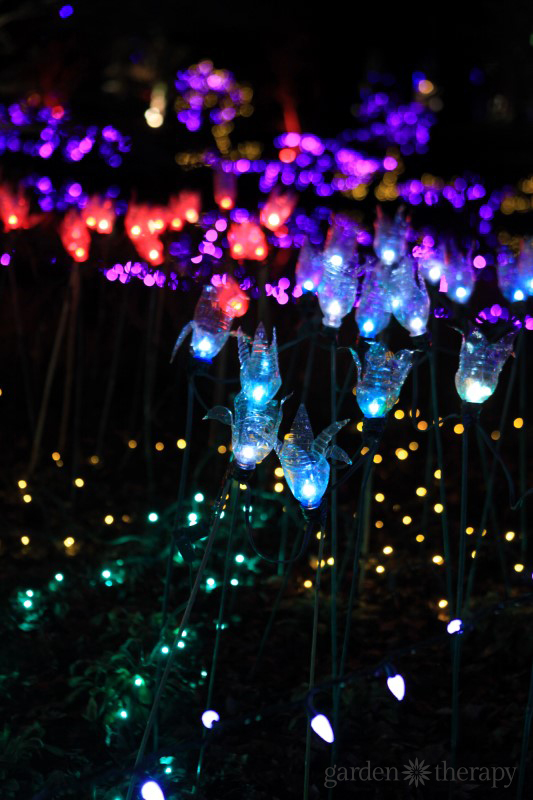 Continue to do this for the string of lights until you have a garden full of glowing tulip flowers. Now go position the set of gorgeous blooms out in the garden and light up the night!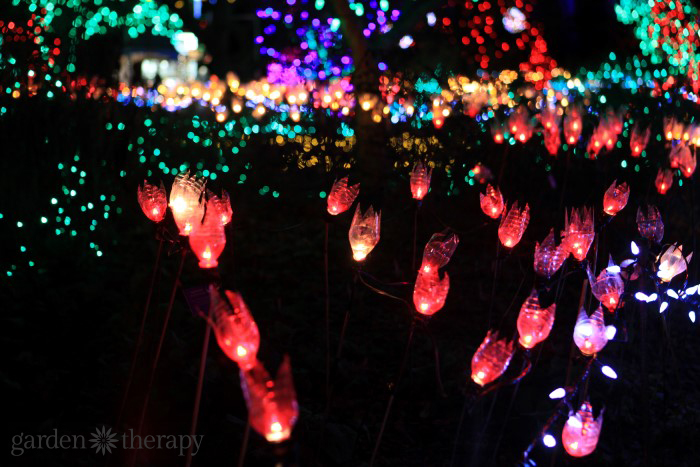 See even more creative outdoor lighting ideas.