St. Patrick's Day typically reminds folks of leprechauns, green beer, Ireland, and shamrocks: the symbol seen on green-felt fedoras. But I'm a plant nerd, so I think about the shamrock from a botanical point of view (and I try not to remember those nights drinking green beer). The symbol of Ireland is the three-leaf white clover, Trifolium repens, which is common in North America and Europe in grassy areas as well as a pasture crop. I fondly remember summer days as a child searching for a lucky four-leaf clover lying in park grass. While many launch a year-long fight to get clover out of their lawns, I'm happy to leave it blooming for the bees and give the lawn a rich green color.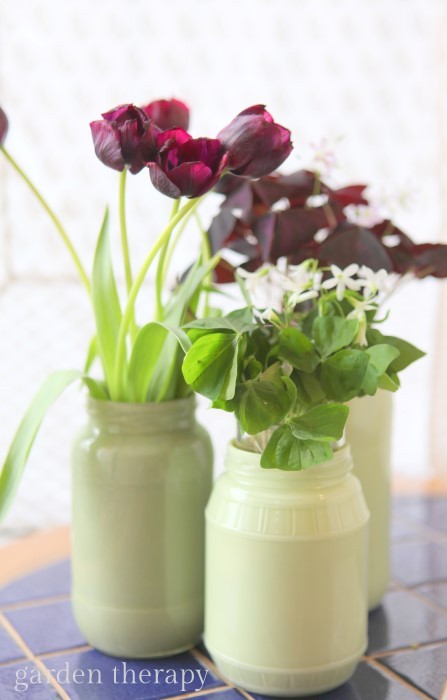 There are a few other three-leaf herbaceous plants that share the Shamrock moniker, my favorite being Oxalis. Native to South America and Africa, this genus of over 500 species are often grown as ornamental plants in home gardens or as houseplants.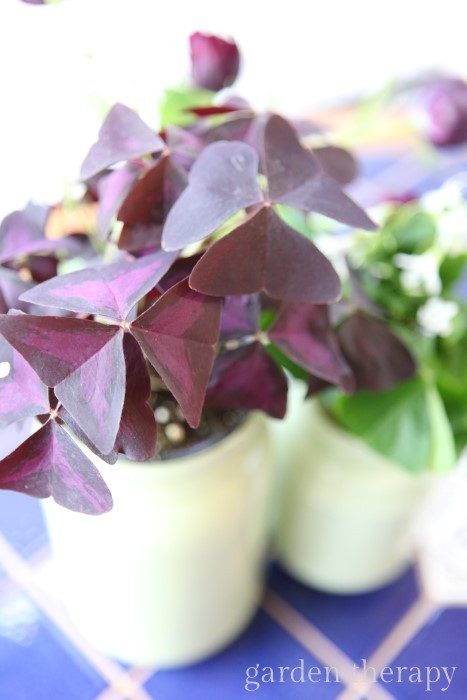 Oxalis grows in my garden in tucked-in shady woodland areas where it generally hides from the camera. To get a few better shots and really enjoy the beauty of the plant, I picked up a few from the garden center to use in my spring arrangements.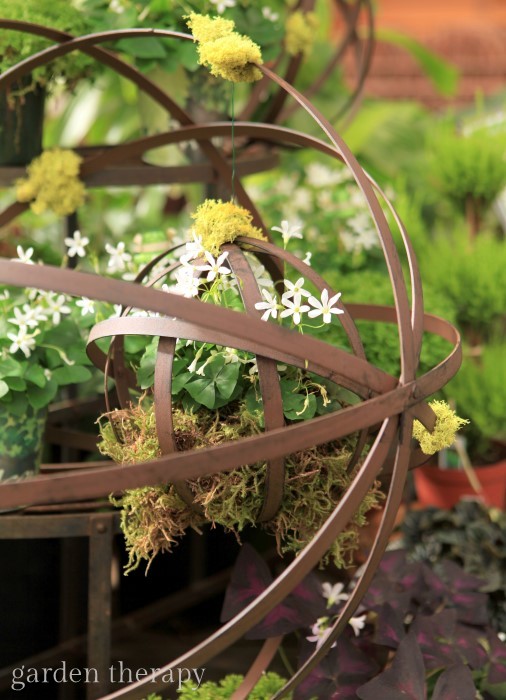 Oxalis regnellii is typically grown in my zone (7-8) as a houseplant due to its vulnerability to frost. Pale lavender to white flowers bloom regularly on healthy plants given plenty of light but placed away from direct sunlight.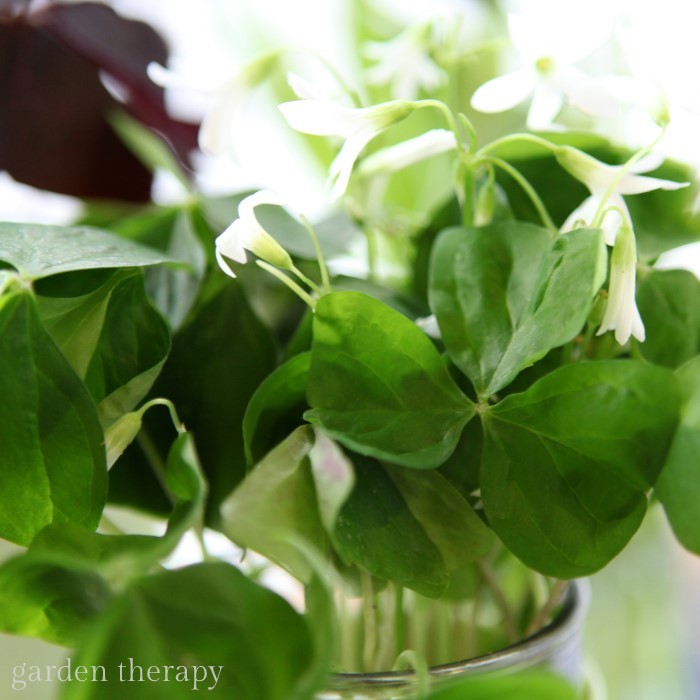 With Oxalis regnellii 'Atropurpurea,' the blooms are hardly worth considering when compared to the dark eggplant foliage, often with brighter purple center leaf margins.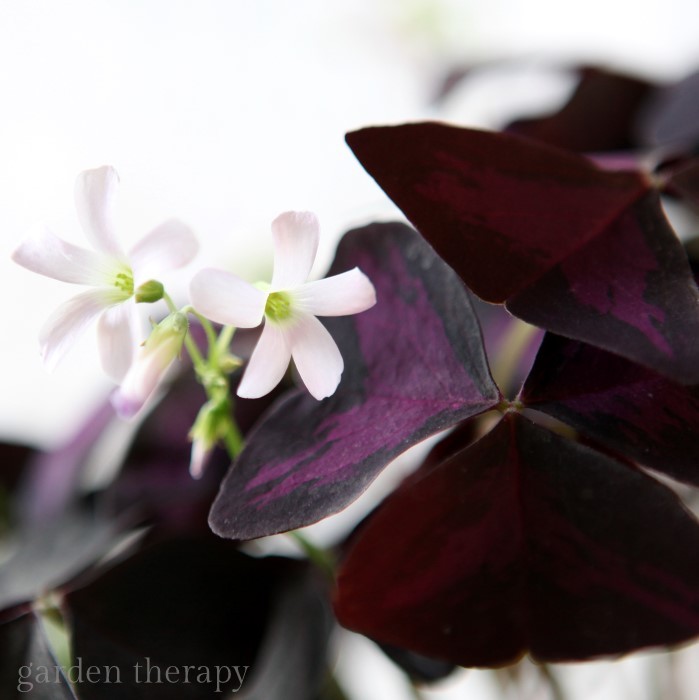 Inspired by the color palette provided by the two false shamrocks, I created a St. Patty's day floral arrangement using painted mason jars as planters and as a case for some deep purple tulips.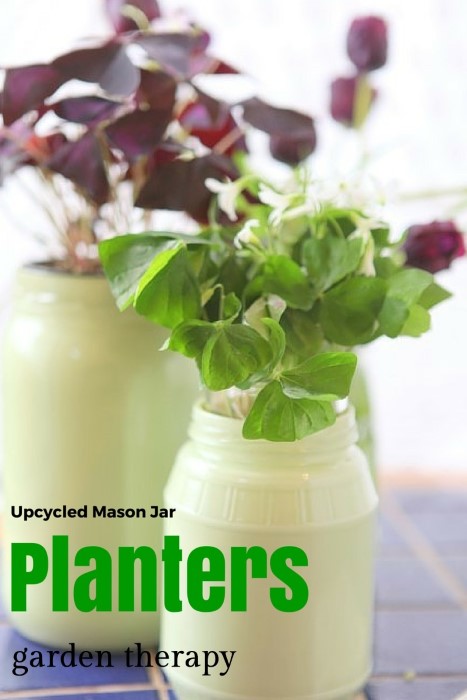 Painted Mason Jar Tutorial
Materials:
Mason jar(s)
Latex house paint
Craft paint
Foam paint brush
Flowers / plants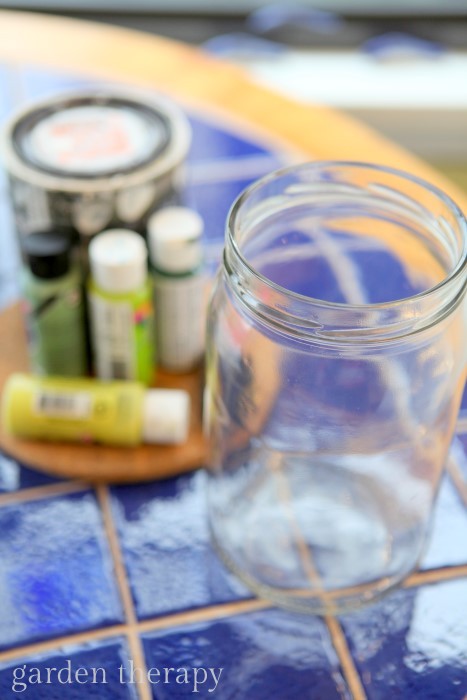 Make it!
This is a simple project that I have seen done with spray paint. I chose to tint some leftover latex trim paint as : a) I had some, b) I wasn't keen on the fumes from the spray, and c) I wanted more control over the color.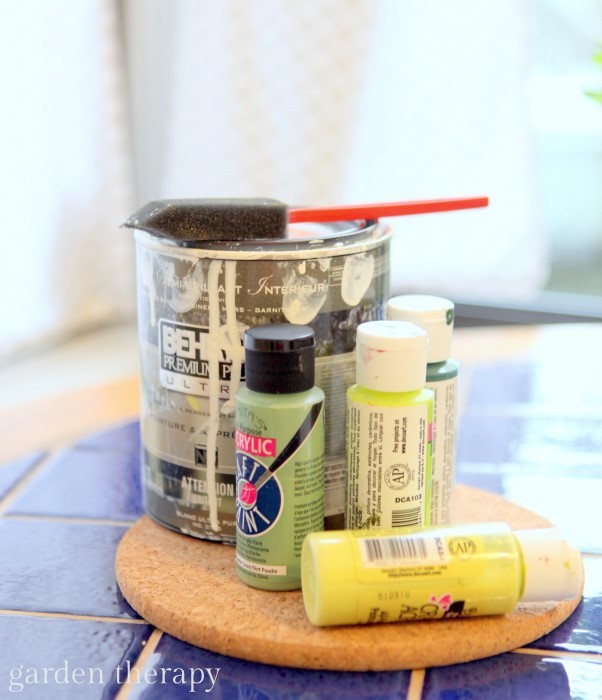 Simply mix up the color that you want by adding craft paint into the latex paint in a clean yogurt container. Mix really well, then pour a little into your Mason jar. Use the brush to paint the inside evenly and leave to dry. Apply a second coat if necessary. One coat is shown here.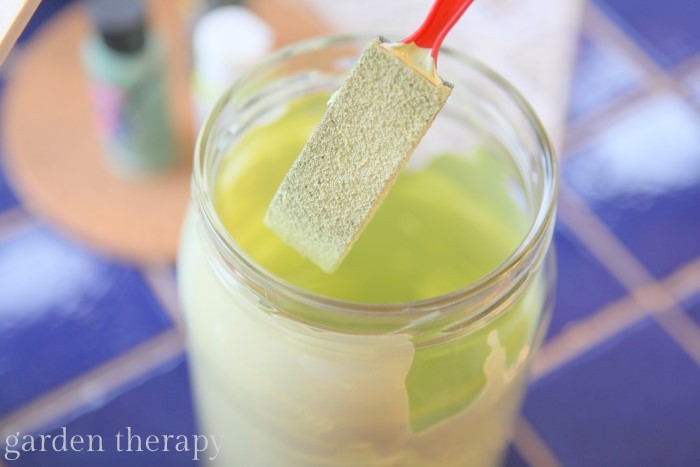 To make into a planter, fit a plastic nursery container containing your plant onto the top. Ensure there is a little lip holding it on the edge so that you can remove it when necessary.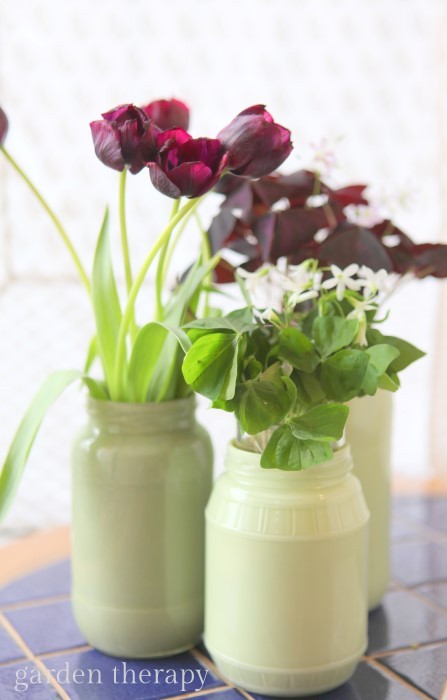 To make a vase, insert a thin glass vase into the painted jar. Choosing interesting shapes and patterned jars will add even more interest to the project. I like the simplicity of them on my fireplace mantle where they contrast with the painting.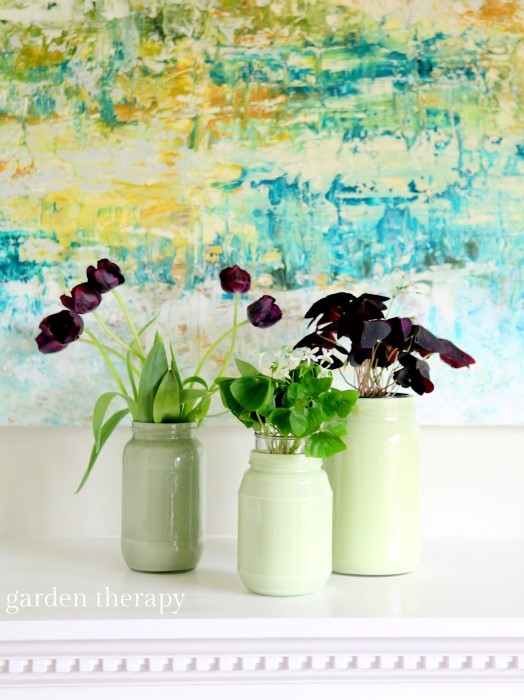 It has also been quite fun to watch the Oxalis "go to sleep" at night, or rather the leaves droop down as a result of nyctinasty, a plant's chemical response to the onset of darkness that causes the leaves to tuck in for the night. It gives these guys a bit of personality which may leave you unconsciously whispering at night so as to not disturb them.
You can use this planter any day of the year of course, but there are also many more mason jar projects.

Pin it!