Please welcome Andrea Lynn, author of The Artisan Soda Workshop: 75 Homemade Recipes from Fountain Classics to Rhubarb Basil, Sea Salt Lime, Cold-Brew Coffee and Much Much More, who is kind enough to share with us a delightfully tropical syrup recipe that will take your plain old soda to fizztastic in no time! This summer, trade in the predictable lemonade for some exotic, refreshing pineapple basil soda.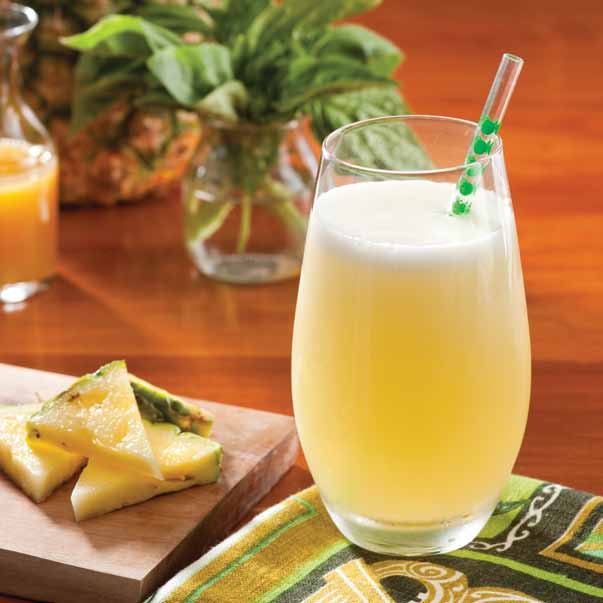 Pineapple Basil Syrup
Yield: ½ cup
The vibrant tropical flavor of pineapple matches well with a hint of savory basil.
2 cups pineapple juice
12 to 15 basil leaves
In a medium-sized heavy pot, combine the pineapple juice and basil leaves, and bring to a boil over high heat. Let boil until reduced to ½ cup, 10 to 15 minutes. Remove from the heat and use a fork to remove the basil leaves from the liquid. Let cool and then refrigerate the syrup in a covered container for up to 5 days.
To make Pineapple Basil Soda: Stir 2 tablespoons Pineapple Basil Syrup, or to taste, into 10 ounces (1¼ cups) seltzer.
Check out more of Andrea`s fab recipes in The Artisan Soda Workshop.
For more ideas on how to use basil in the kitchen, see these 16 Recipes to Use and Preserve Fresh Basil.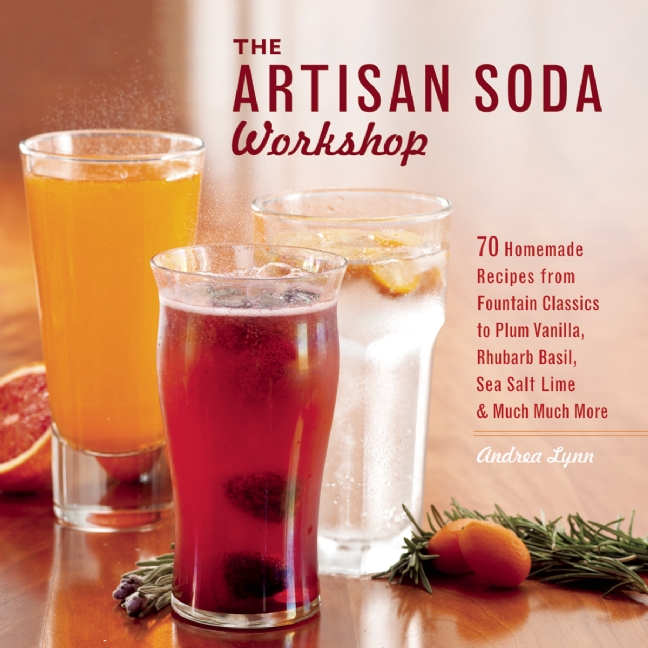 Reprinted with permission from The Artisan Soda Workshop by Andrea Lynn © 2012. Published by Ulysses Press. Photography courtesy of Ulysses Press.