You Won't Believe What They Did With 75,000 Pumpkins!
Love all things fall and pumpkin? Then you have to see Autumn at the Arboretum, the fall festival at the Dallas Arboretum that hosts the Pumpkin Village, a small town created with 75,000 pumpkins, gourds, and squash.  The staff at the Dallas Arboretum must really love fall to make such an elaborate display, and I'm certain that it comes with some stories.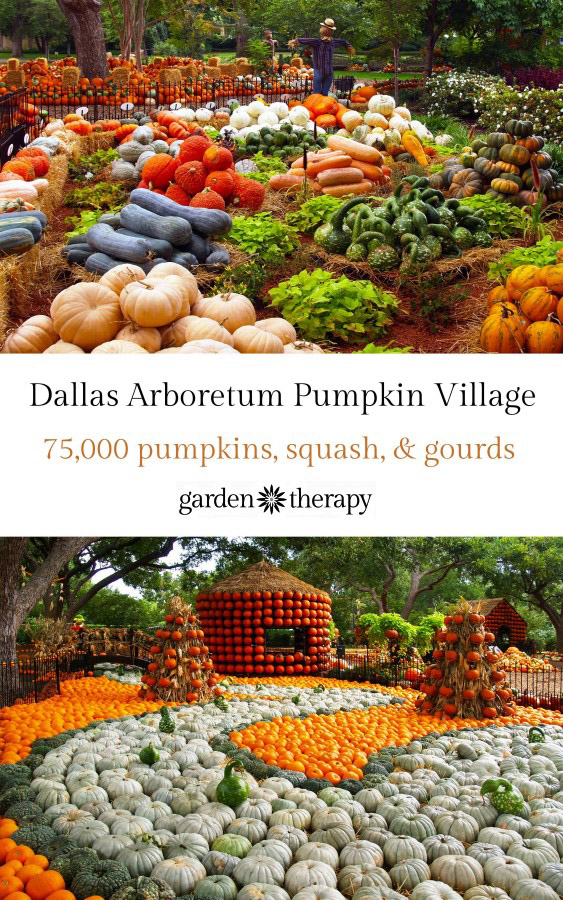 Dave Forehand, the Vice President of Gardens and Visitor Services, shares some tales and answers some burning questions about the Pumpkin Village.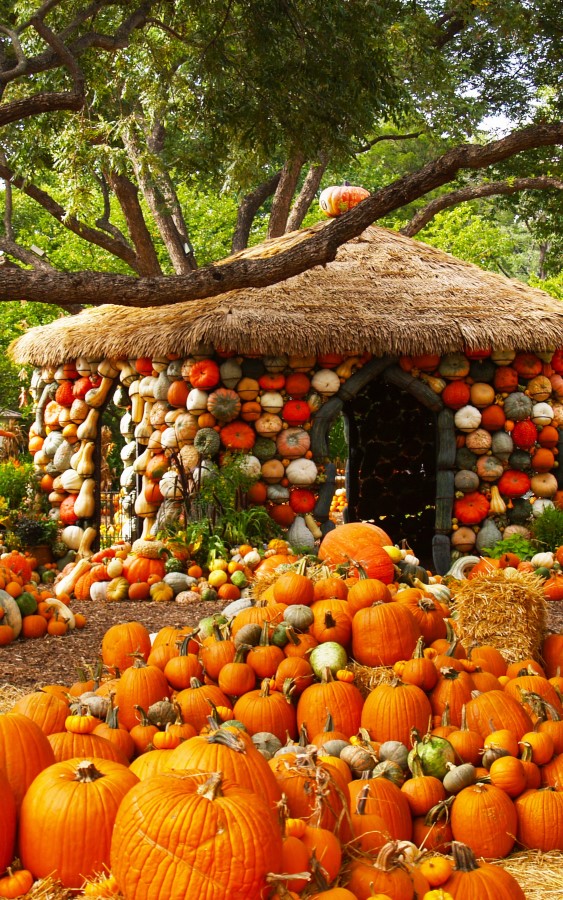 Please tell us a little about the Dallas Arboretum and Autumn at the Arboretum.
More than 978,000 visitors from all 50 states, as well as 70 countries, came through the Dallas Arboretum gates in 2014. The Arboretum has been listed among the top three arboretums in the nation in Southwest Spirit Magazine and one of the Best Botanical Gardens in the US by the Travel Channel. Autumn at the Arboretum is one of the Dallas Arboretum's most anticipated events and one of "America's Best Pumpkin Festivals" according to Fodor's Travel. The highlight of the festival is the nationally acclaimed Pumpkin Village, created with 75,000 pumpkins, gourds and squash (more than ever before).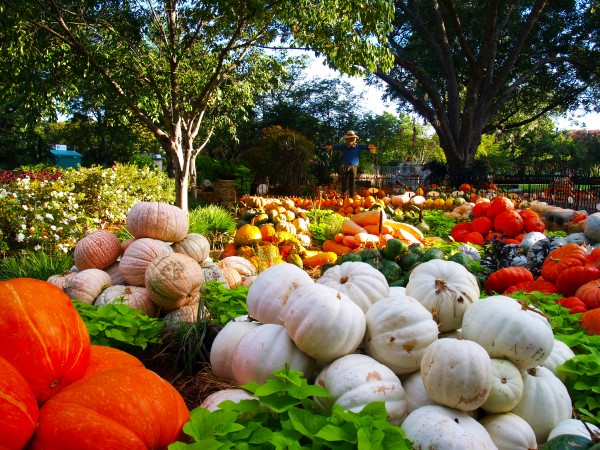 I would have never thought of building an entire village from pumpkins. What was the inspiration for the pumpkin village (or how on earth did you come up with the idea)?
The Arboretum started out in the early 2000s with a pumpkin patch. After a creative brainstorming session among Arboretum staff, the idea to build a house out of pumpkins was had. The horticulture staff built our first prototype of a pumpkin house in 2006. This was very well received by guests, so in 2007 we built a more permanent pumpkin house structure that allowed us to stack pumpkins along the outside of all the walls. From 2006-2008, we had one pumpkin house and a pumpkin patch. While strategically planning for 2009's Autumn at the Arboretum, President and CEO Mary Brinegar had a creative vision that we now call the 'Pumpkin Village.' 2009 was the first year our horticulture staff created an entire pumpkin village made up of 4 pumpkin houses. Our iconic and nationally acclaimed Pumpkin Village gets bigger and better every year. This year is no different as we will have more pumpkins, gourds, and squash than ever at 75,000.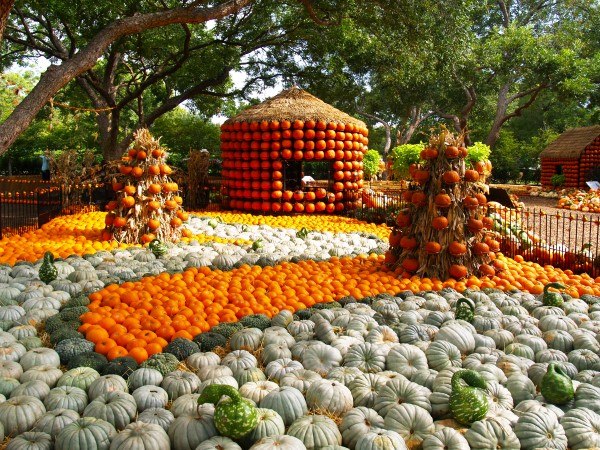 How long does it take to set up the village? How many people worked on it?
It takes 3 weeks and 25 horticulture staff members to build the Pumpkin Village.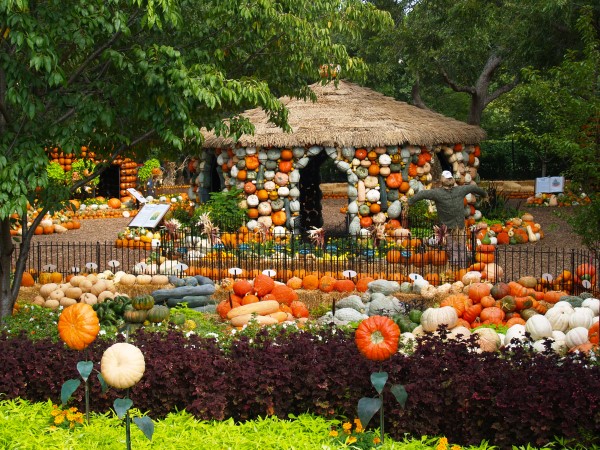 How do you maintain the village?
Pumpkins, gourds, and squash are very durable. Once in display, they can last quite a while. We have a team that goes around and checks pumpkins every day to replace any that may have gone bad.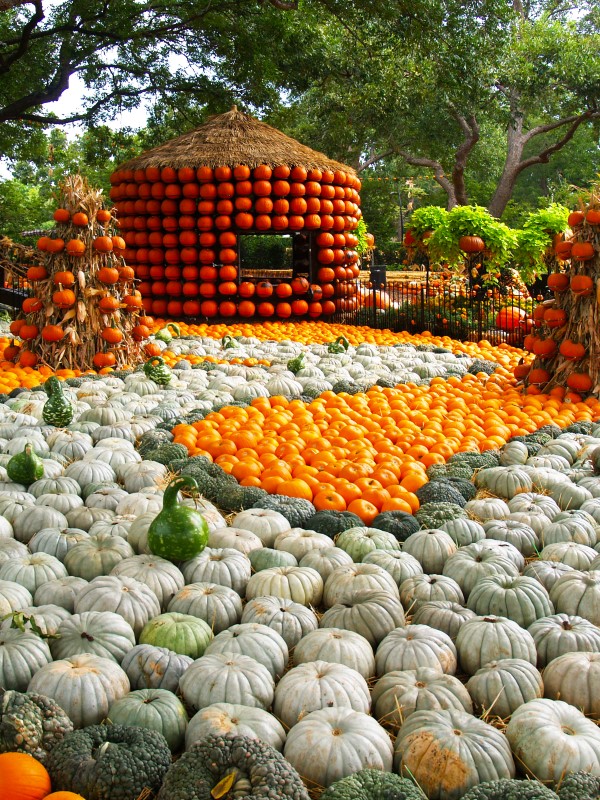 Are there any challenges to managing a small town made of squash? I see that it runs for over two months—that must present some issues with spoilage.
The trick is to keep them up off the ground. A lot of our pumpkin mosaic displays are sitting on wooden frames off the ground. Keeping the pumpkins, gourds, and squash dry is key to preserving them.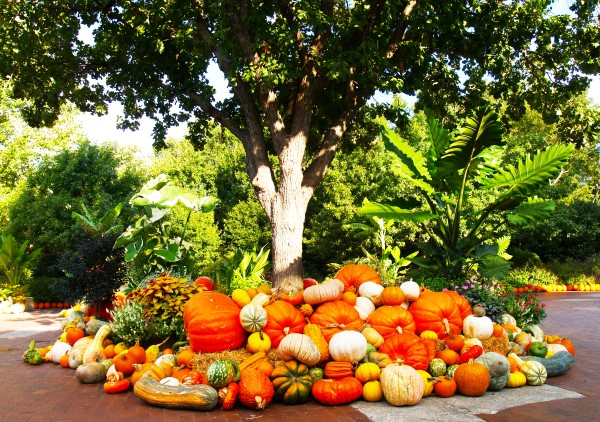 What is your funniest/strangest story about pumpkins (or other squash)?
A funny thing about our many pumpkins is that sometimes our Arboretum squirrel friends like to get inside the pumpkins and eat up the yummy pumpkin seeds! When our staff picks up what looks to be a broken pumpkin, a furry friend will sometimes jump out.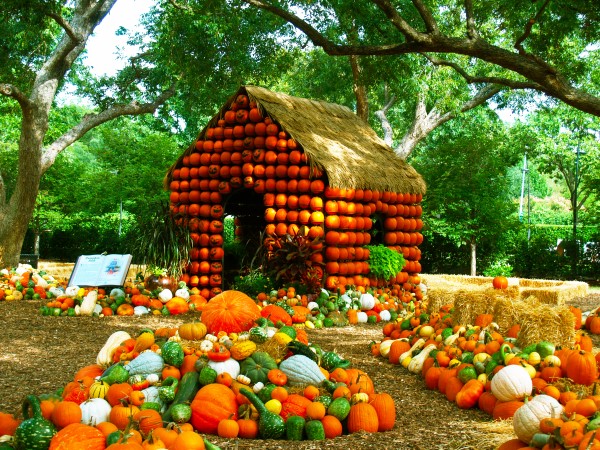 What do you do with all of the squash at the end of the show?
The pumpkins and squash are sent to the compost bin and are composted to make soil. The gourds go to the Texas Gourd Society to create decorative craft and art items.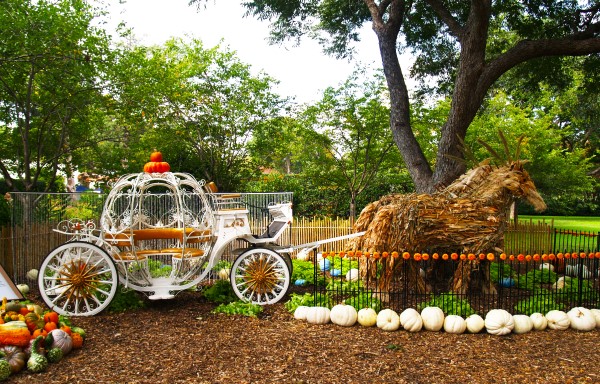 What can visitors expect when they visit the Dallas Arboretum this autumn?
Visitors can expect to be excited about not only the welcomed cooler weather with the change of seasons, but also to be enthralled by pumpkins lining the pathways, beautiful fall pumpkin mosaics, 150,000 fall-blooming flowers and many beautiful floral exhibits enhanced with pumpkins, gourds, and squash. Autumn at the Arboretum offers endless photo opportunities and many ways to enjoy fall with family and friends surrounded by 75,000 pumpkins, gourds, and squash.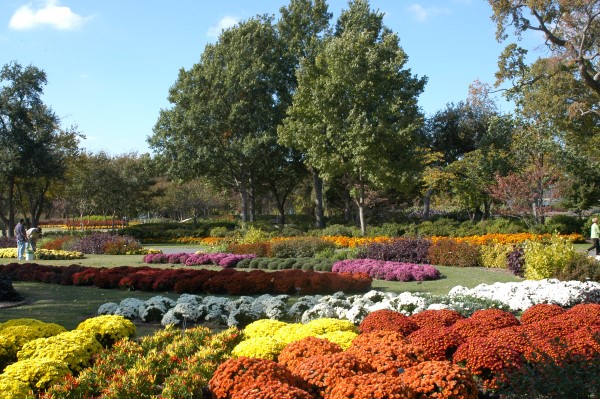 If you are lucky enough to live in Dallas, head on over to the 2015 Autumn at the Arboretum Daily, September 19 – November 25, 9 a.m.-5 p.m.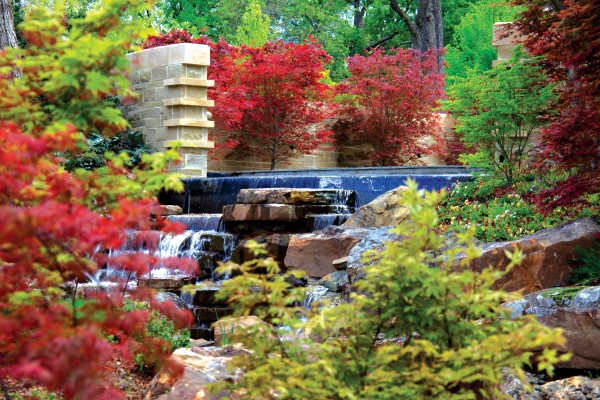 Want to do some pumpkin decorating around your village? Check out these ideas: