Garden herbs are the star in this fresh and tasty take on Tabbouleh made with quinoa and a splash of lime. Quinoa tabbouleh is simple to make and a great way to use the abundance of herbs that grow in the summer. It's a fresh side dish that gets better after it marinates for a few hours. Pick the herbs in the morning when they are freshest, and prepare the salad. Set it in the fridge and it will be ready for a healthy lunchtime treat or picnic snack.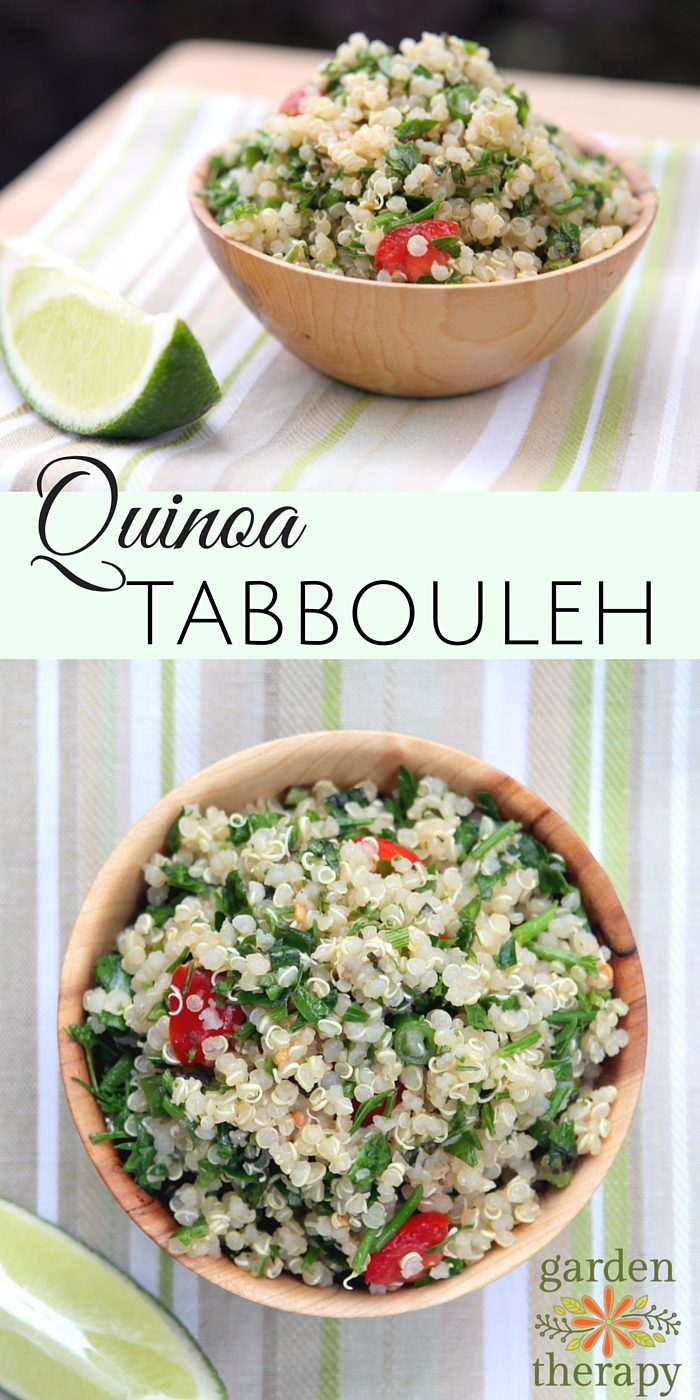 Let's make quinoa tabbouleh!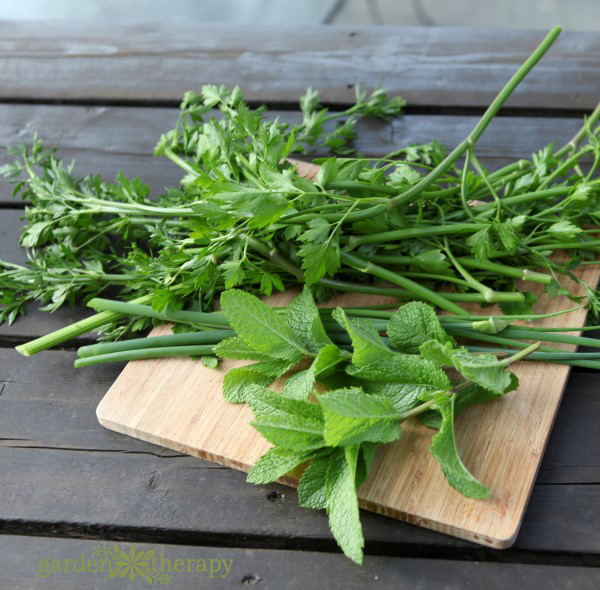 Ingredients:
3 cups prepared quinoa
3 cups finely chopped flat-leaf parsley
1/2 cup finely chopped mint
1/4 cup finely chopped green onions
1 cup chopped cherry or grape tomatoes
6 tablespoons fresh lemon juice
1 tablespoon fresh lime juice
1/2 cup olive oil
salt and pepper to taste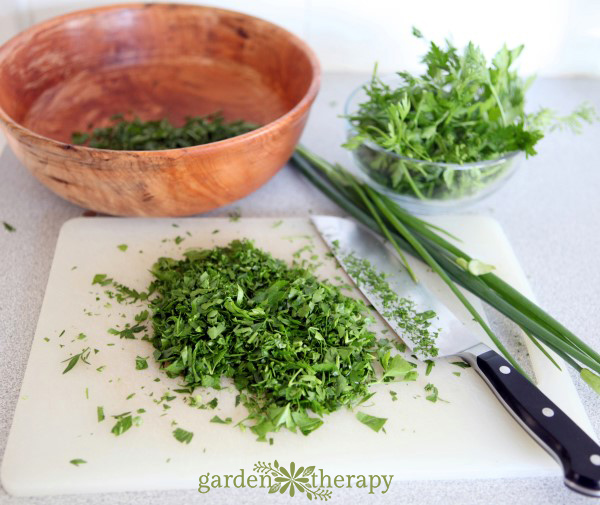 Make it!
Cook the quinoa according to package directions, taking care to rinse at least five times before cooking to eliminate bitterness. Rinse, rinse, rinse! If I've learned anything about cooking with quinoa, it's that it needs a good rinse first. Allow to cool completely.
Finely chop fresh herbs to release their oils and make the flavor come through much more.
Add the herbs to the cooled quinoa and toss well.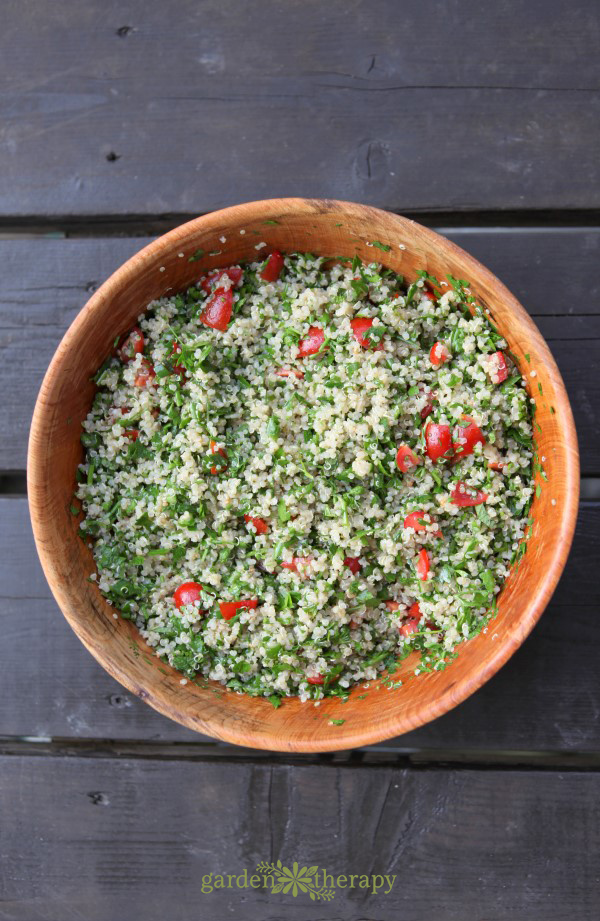 Make the dressing: whisk olive oil, lemon & lime juice, and salt & pepper together until emulsified. Then toss well into quinoa and herb salad. Add chopped tomatoes and allow to rest for 1 hour before serving.