Root vegetables in the winter are not dainty. The produce that is harvested at this time of year is big and gnarled, but hopefully, it has been sweetened by frost. The roots have put on some serious bulk to last the season and when they are plucked from the soil they look like beasts. They sure don't taste like monsters though (or maybe they do, I have yet to try one of those)! They are sweet and aromatic, full of flavor without a hint of the bitterness they hold early in the season.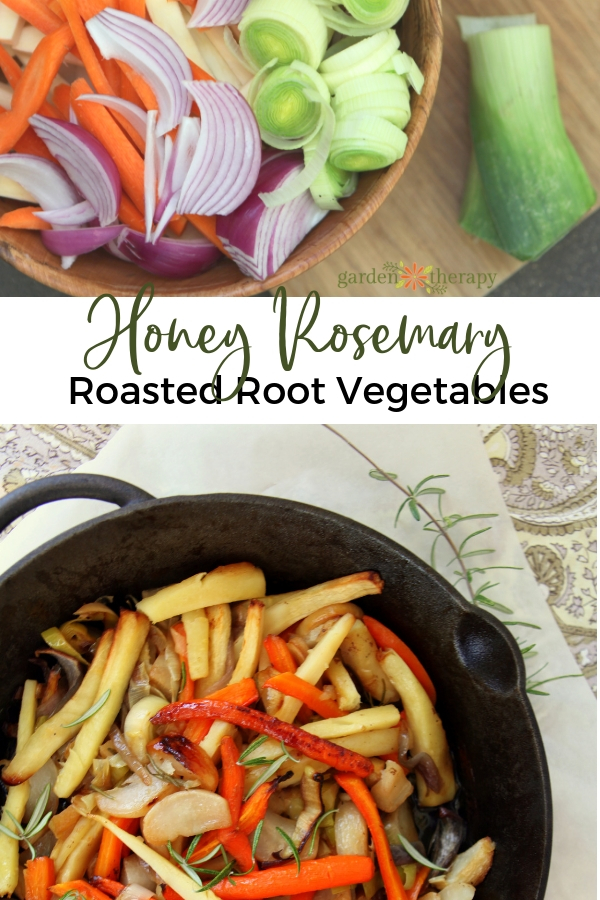 Parsnips, carrots, cabbage, broccoli, cauliflower, turnips, radishes, kale, chard, Brussels sprouts, and leeks are not just frost-tolerant, they also become sweeter when kissed by frost. Some produce sugar as a result of frost while others convert starches to sugar. All of this is the plant's natural survival technique to prevent tissue damage from frost. It makes them, however, much more vulnerable to being harvested and gobbled up for their delightful sugariness.
Disclosure: This post has been sponsored by Ricardo Cuisine who simply asked if I would try one of the recipes and write about my experience. All the opinions remain my own.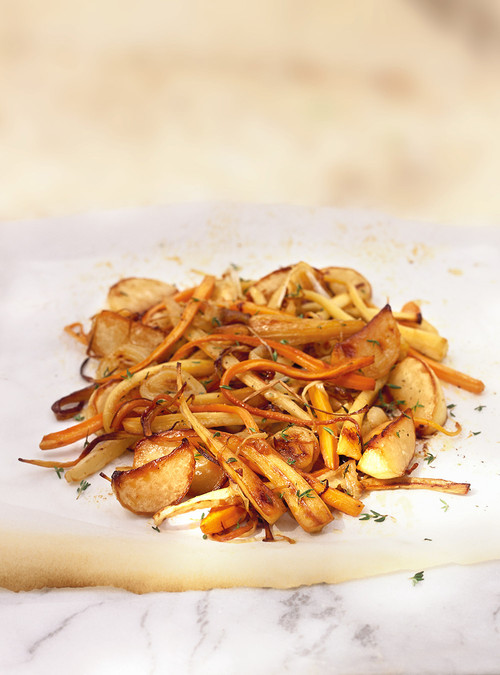 I found a recipe for Roasted Root Vegetables on Ricardo Cuisine (shown above) that I really wanted to try because it features some of my favorite frost-sweetened vegetables: turnips, parsnips, carrots, and leeks. The recipe calls for long, thin carrots and small parsnips but if you are making this recipe in the winter, you just won't find new roots like you can in the early summer. I subjected my gargantuan root veggies to some fancy knife-work to get the elegant tendrils of carrot and parsnip that make this dish look so much prettier than my usual roast side dish.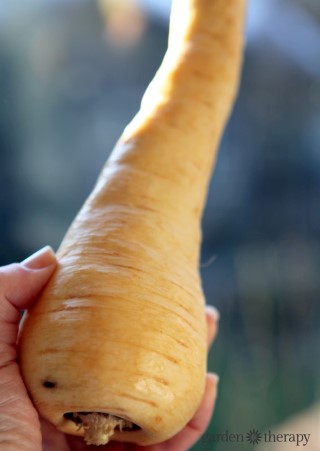 I cut the turnips into small wedges, also "faking" the delicate new-root-vegetable look and thinly sliced the leeks and onion. It's been a bit frosty lately, and because of the natural sweetness inherent in the veggies I decided to halve the honey from the recipe. I also swapped out fresh thyme for fresh rosemary and was very pleased with the final dish.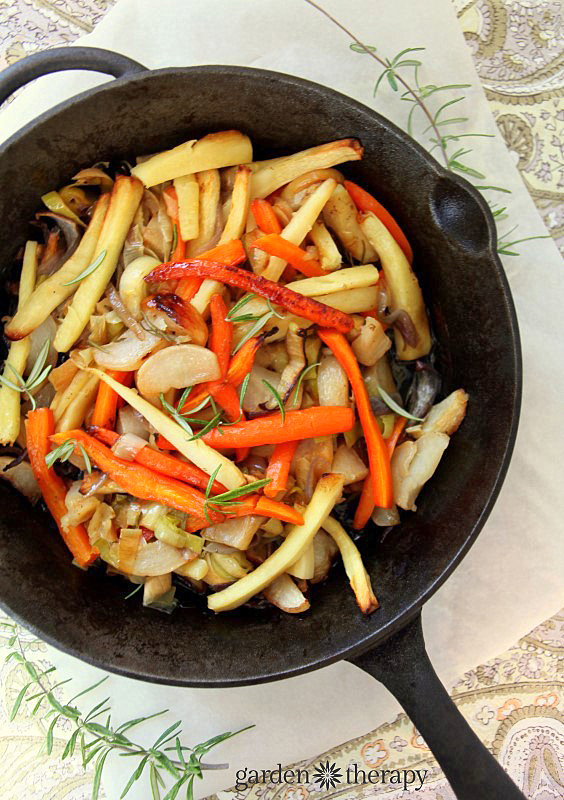 It looks absolutely stunning and tastes even better. Who knew I could take those grotesque root veggies and make something so elegant? It was quick and easy, and was the perfect side dish to roast chicken.
If you liked this recipe, please visit RicardCuisine.com, which showcases many contemporary family recipes that have been created by celebrity chef, Ricardo.
Pin it!