Shishito peppers are all the rage, and for good reason. They are easy to grow and even easier to gobble up in a variety of recipes. These flavorful peppers are classified as hot peppers (as opposed to sweet or banana peppers) but they are not all that spicy. One in every ten does have a bit of a kick though, so these are fun to serve a bunch of at once and see who gets the shishito-eating grin!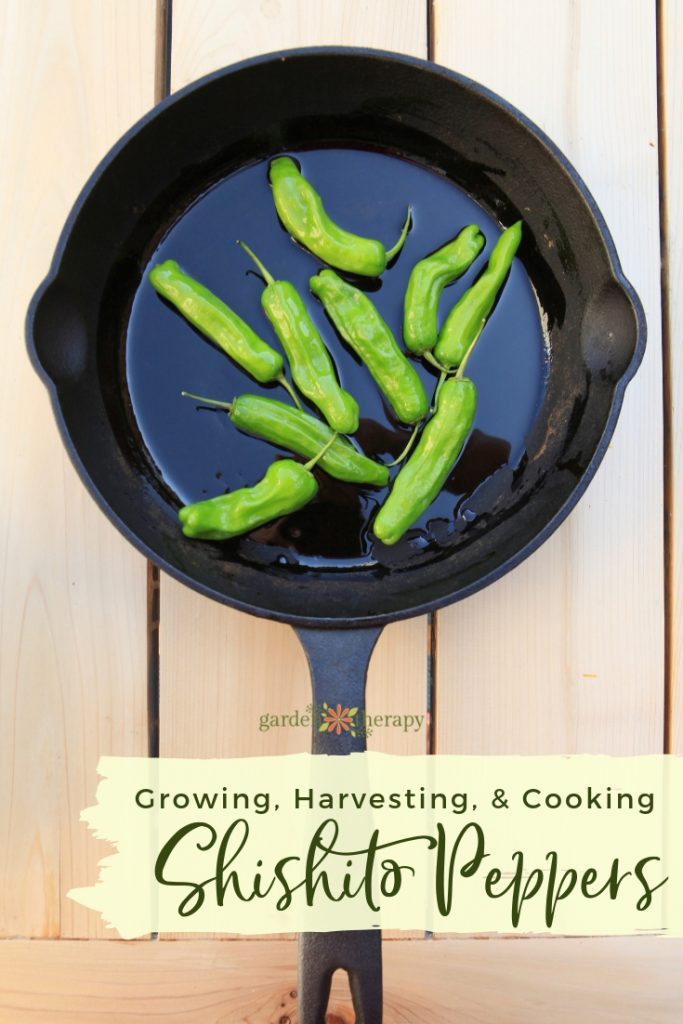 Disclosure: Burpee Home Gardens sent me two "Dragon Roll" Shishito Pepper plants this year to grow and I've been testing out a bunch of recipes. I was first introduced to these shishito peppers at the California Spring Trials and they will be available as home garden plants in 2018. Sales Manager, Scott Mozingo presented them with a hilarious story packed with puns replacing shishito for a similar sounding four-letter S-word. I've used a few of them in this post. How could I resist?
This post is sponsored by Burpee Home Gardens.  All of the recipes and opinions are my own.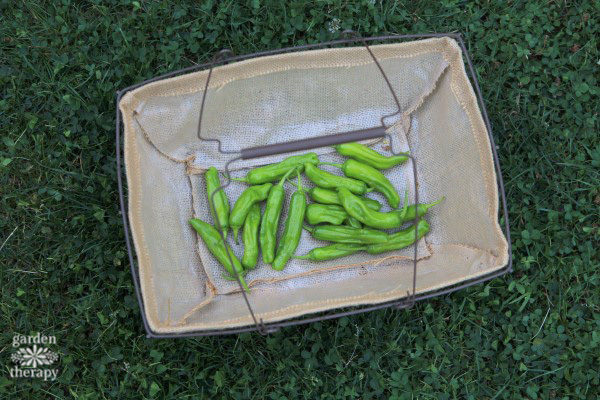 Growing Shishito Peppers
Growing peppers is really as simple as planting them in a hot, sunny spot and then picking the peppers as they ripen. Peppers are one of the easiest types of vegetable plants to grow and shishitos are even easier! I shishito you not.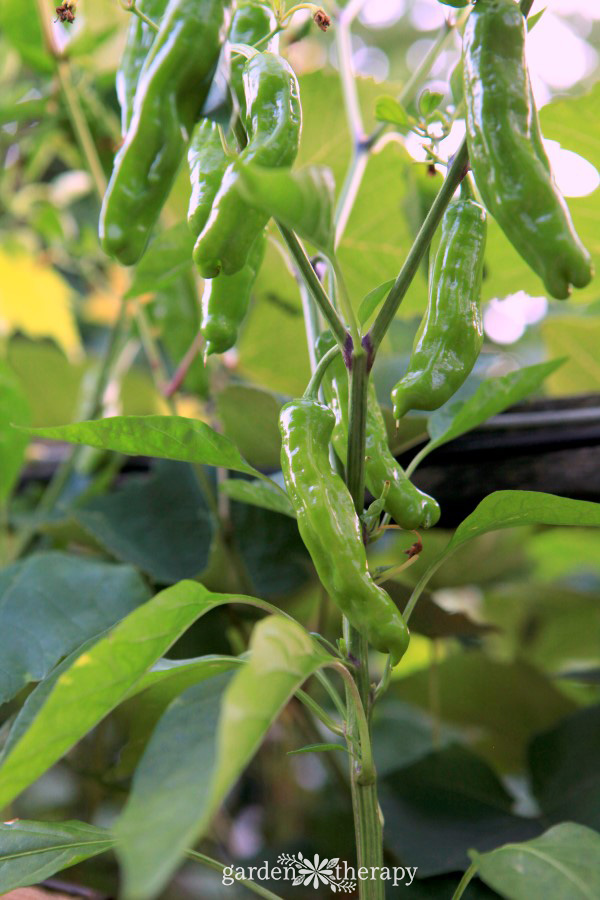 Plant shishito peppers in good quality, well-drained soil in a sunny spot in the garden. They need at least six to eight hours of sunlight to produce well. They are a tidy plant that can be grown in the ground or in an 18″ pot, and that's not a crock of shishito.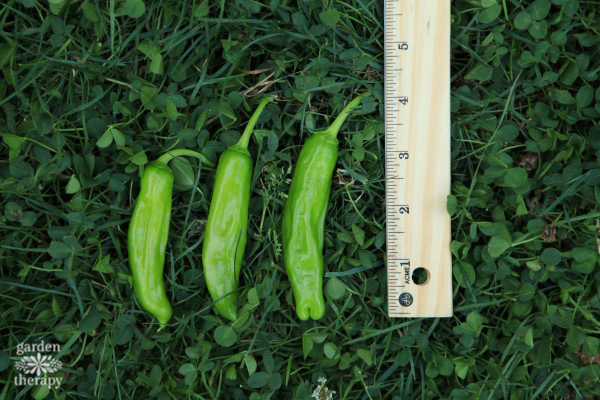 Shishito plants will produce a ton of peppers that can be harvested much earlier than other peppers in the garden. They will turn red, but they are usually picked when they are lime green and three to five inches long. Keep picking them and the plants will produce a shishito storm of peppers.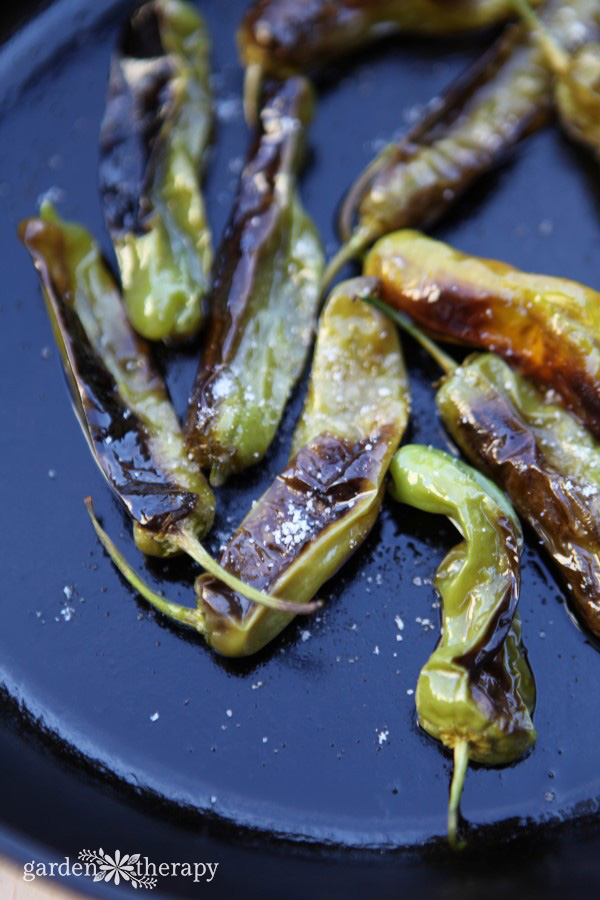 Cooking with Shishito Peppers
There is no need to remove the seeds from shishito peppers as they are tender and not overly spicy. Generally, shishito peppers are cooked whole and served blistered as an appetizer. To celebrate my newfound love for shishito peppers, I'm sharing a whole three-course meal: blistered shishito peppers with yogurt cilantro dip, shishito ahi poke, and a pickled shishito Bloody Mary.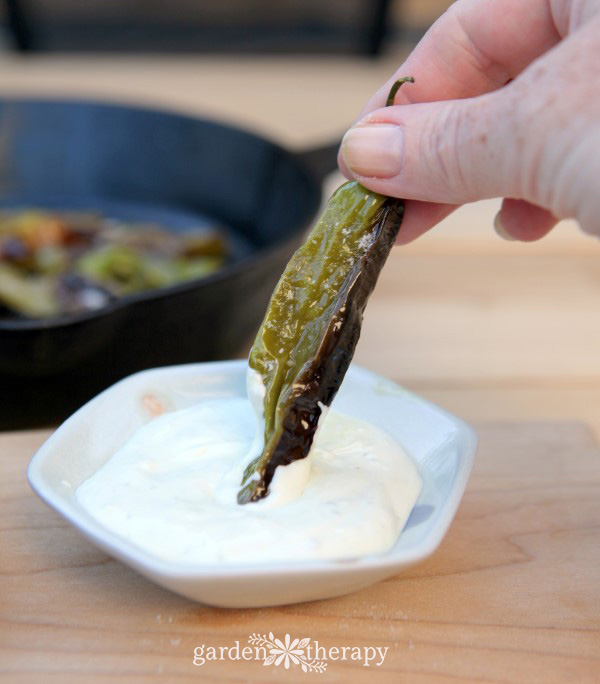 Blistered Shishito Peppers with Yogurt Cilantro Dip
Makes 1 pound of shishito peppers and 1/2 cup of dip.
Ingredients
2 tablespoons olive oil
1 pound freshly harvested shishito peppers
Pinch gray sea salt to taste
1/2 cup full-fat Greek yogurt
Juice and zest from 1/2 of a lime
1 garlic clove, grated
1 tablespoon finely chopped fresh cilantro
Make it!
Heat oil in a cast iron pan and add whole peppers over medium heat. Turn peppers after they blacken and blister on the bottom side. Once they are charred all around, remove them from the pan and sprinkle with fine gray sea salt.
To make the dip, combine the last four ingredients and add a pinch of sea salt to taste.
Shishito Ahi Poke
Makes 2 main servings or 4 appetizer servings.
Ingredients
1/2 pound fresh ahi tuna, cubed
1 grapefruit, zested and cubed
2 avocados, cubed
1 cup of cucumber, cubed
2 green onions, thinly sliced
6 shishito peppers, finely diced, seeds and all.
1/2 cup soy sauce
1 tablespoon sesame oil
1 tablespoon black sesame seeds
Make it!
Whisk the soy sauce, oil, sesame seeds, grapefruit zest, shishito peppers, and green onions together.
Cut the ahi into 1/2″ cubes, add the dressing, and marinate for 1 hour in the fridge.
Cut the grapefruit, avocado, and cucumbers into 1/2″ cubes and stir them together in a bowl. Add the other ingredients and mix to combine.
Serve on a bed of lettuce or rice.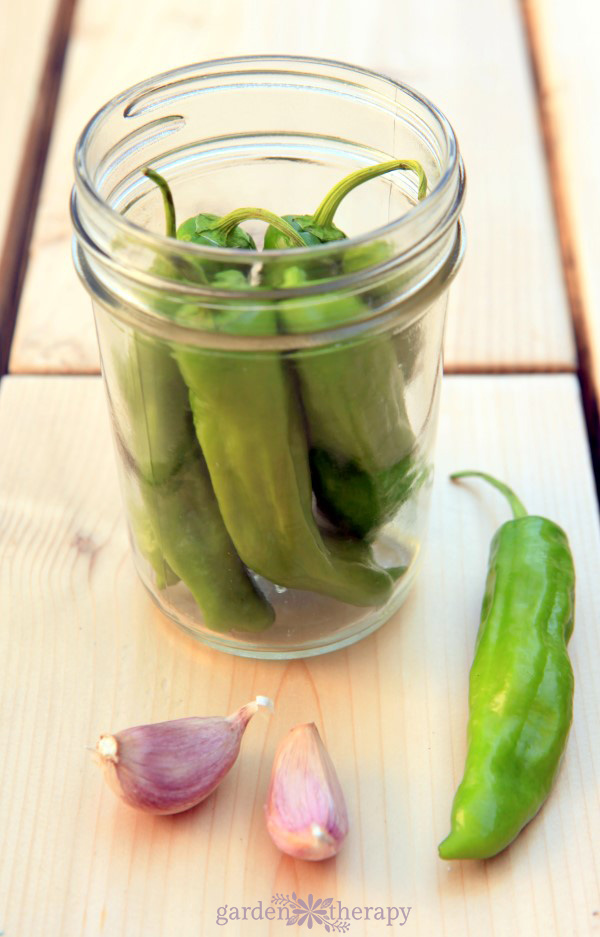 Pickled Shishito Peppers
Makes 1 jar.
Ingredients
1 cup vinegar
1/3 cup water
1 clove garlic
5-6 shishito peppers
Make it!
Bring vinegar, water, and grated garlic to a boil in a small sauce pan.
Pack a clean 1-cup Mason jar with five to six shishito peppers, stem side up.
Strain the vinegar mix and pour into jar, covering the stems with at least 1/4″ headspace.
Process in a boiling water canner for ten minutes. Pickles are ready in three weeks and will last for up to one year.
Shishito Bloody Mary
Makes 2 servings.
Ingredients
1 cup tomato juice
The juice of 1/2 lemon
1/2 tablespoon Worcestershire sauce
1/2 teaspoon peeled and finely grated fresh horseradish
1/2 teaspoons kosher salt
Celery salt
3 oz vodka (omit for a non-alcoholic mocktail)
Pickled shishito peppers
Lemon slices
Make it!
Mix the first five ingredients together to make Bloody Mary mix.
Pour the celery salt into a saucer or shallow dish. Make a cut in the middle of the lemon slices so they can fit on the run of the glass. Run the slices around the rims of the glasses and dip them into the celery salt.
Fill the glass with ice. Pour 1 1/2 ounces of vodka into each glass (or omit the vodka if making a mocktail). Pour the Bloody Mary mix over the ice. Put the lemon slices on the rims of the glasses and pop a pickled shishito pepper into each glass.