My trip to the Northwest Flower and Garden Show in Seattle would not have been complete without a tour of the Small Space Showcase on the Skybridge of the Washington State Convention Center. The NWFGS is known for their impressive large-scale display gardens (and, of course, their speaker series which I was honored to participate in again this year), but I have to say that each year I am equally as taken by the smaller displays.
The lush, full gardens are drool-worthy dream spaces, something that I may never have if I continue to live in a small urban footprint. I was pleased that the artistry and whimsy did not disappoint in the small space displays and at the exhibitor booths for those of us who don't have expansive yards to play with.

Join me on a virtual tour of my favorite small space garden DIY projects to spice up any size garden. If you decide to tackle any of these projects, please come back and share some photos with us. I may very well dig into a few myself.
Small Space Garden DIY Projects
Edible Kokedama
You may have seen Kokedama, the Japanese art of creating a hanging moss garden, but have you seen them with edible plants? Strawberries and herbs were planted in this display that had chalkboard plant tags held on by vintage forks. These darling designs were created by Patricia Ruff of Rocky Bay Garden Creations.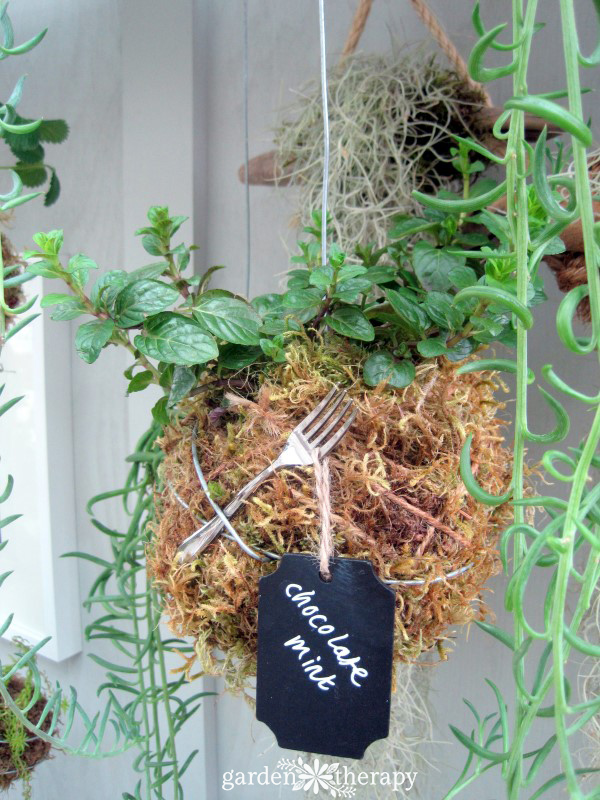 Her small space design was my favorite of the day with gorgeous moss art, vertical planting, and hypertufa that takes that cake.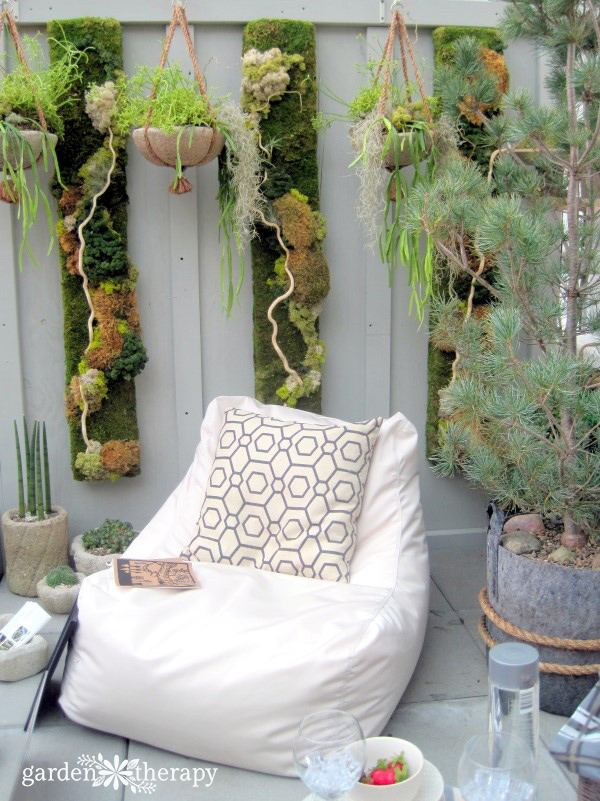 Sculpted Hypertufa
Have you ever seen hypertufa planters that look so refined? Patricia Ruff from Rocky Bay Garden Creations (who made the kokedamas) created these gorgeous organic planters that look like nothing I've seen before. I must learn her secrets!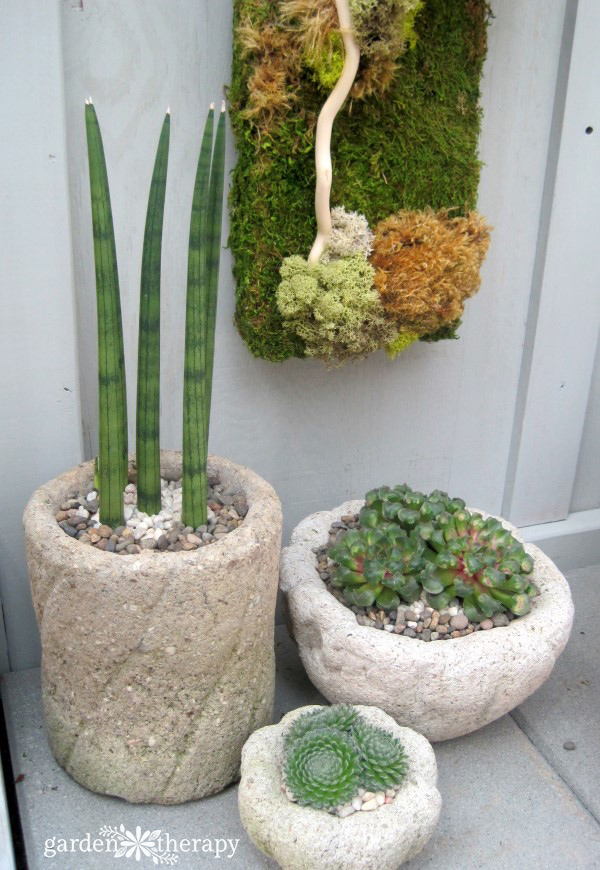 Hanging Hypertufa
Patricia also made hanging hypertufa planted with inset marine rope. This is one talented lady.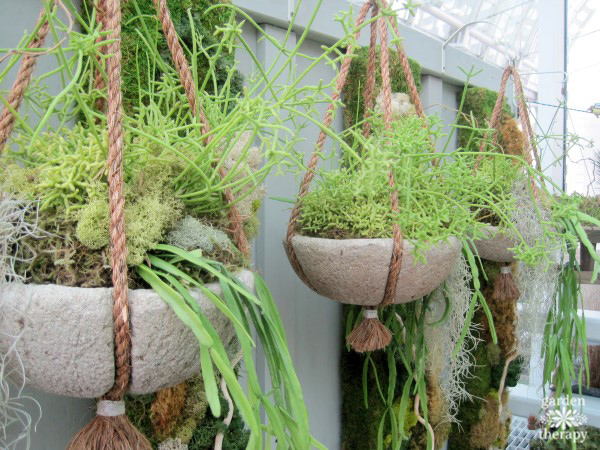 Stylish Bug Hotels
I love a good bug hotel, and these did not disappoint. You can see how to make one here.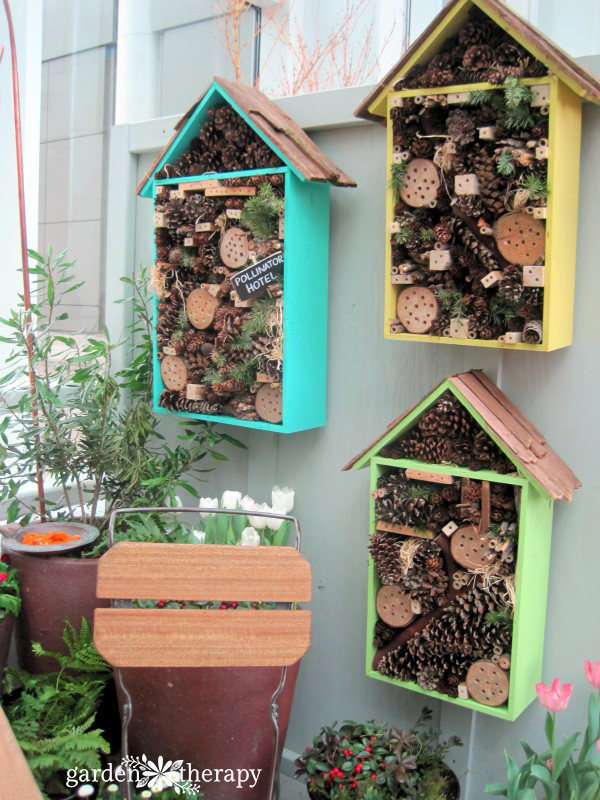 Vertical Succulent Gardens
I think just about anything can be turned into a succulent wall planter now. From frames to purple pumps, this display gets your DIY mind spinning.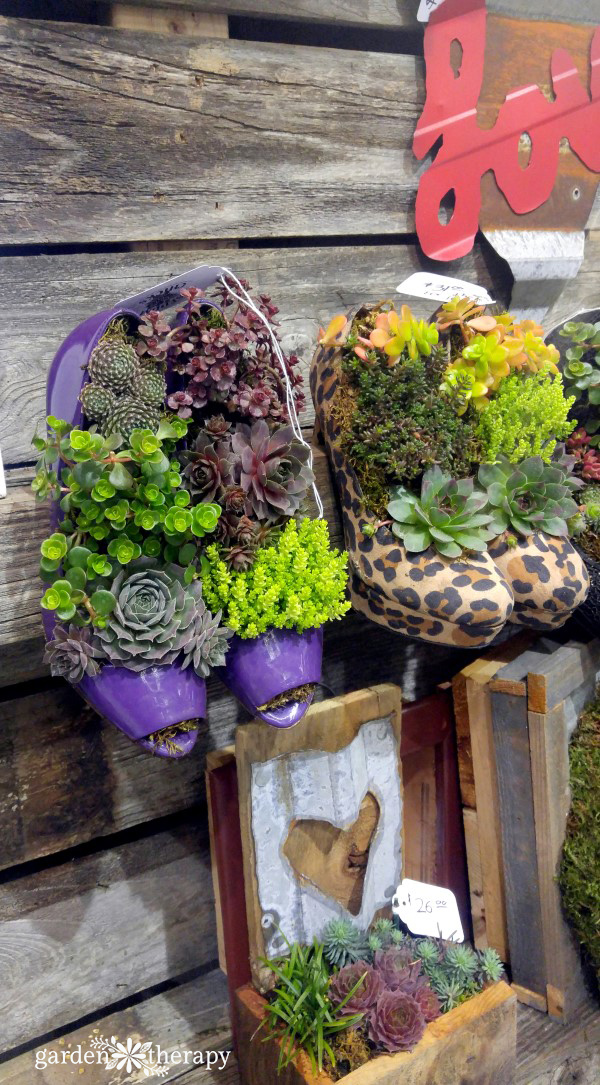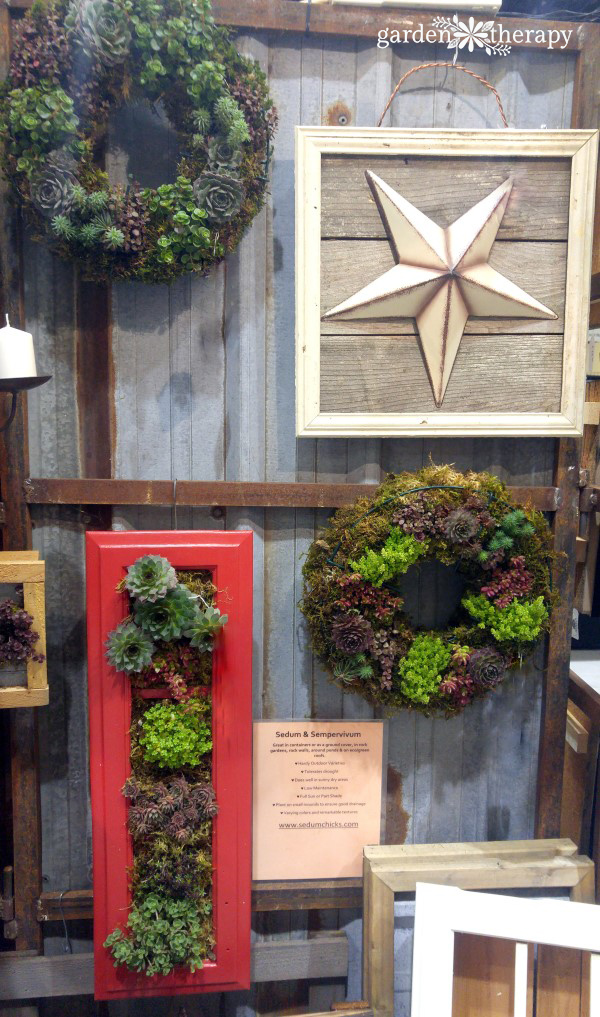 Floating Iron Trellis
I love the idea of using an iron garden gate or trellis above a container garden. This one is floating above the container, making it just that much more interesting in the space.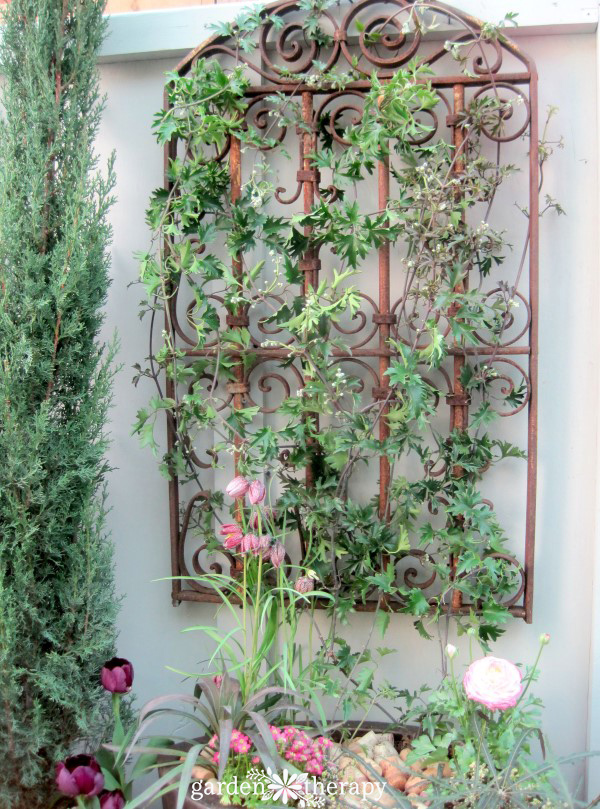 Wine Box Planter
It's a simple idea, but one that I love. A wood box, a little vintage-style graphic, and some plants. This is perfect in a small space like a deck or balcony.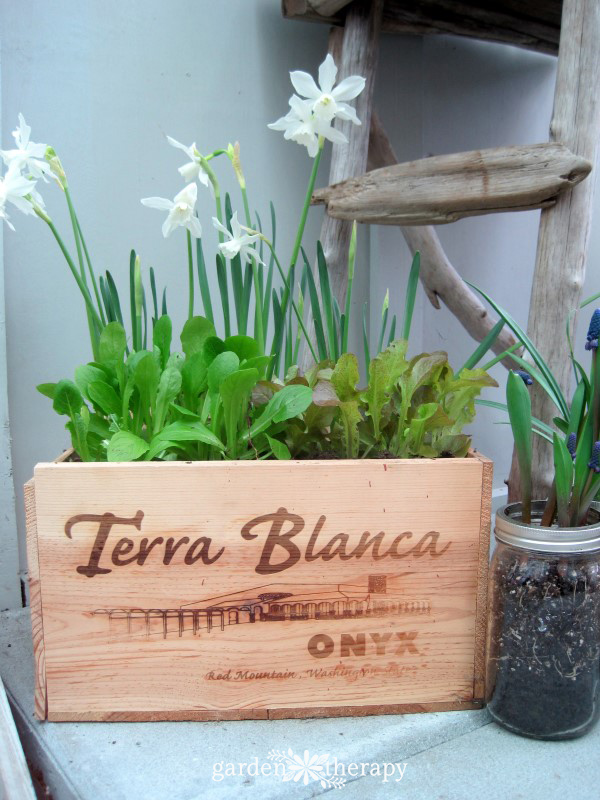 Wall Mounted Strawberries
While I'm not a fan of a pallet garden, this strawberry wall planter has enough refinement to appeal to my taste. I'm not sure if it was a pallet at one time, but now it makes a lovely space to grow berries.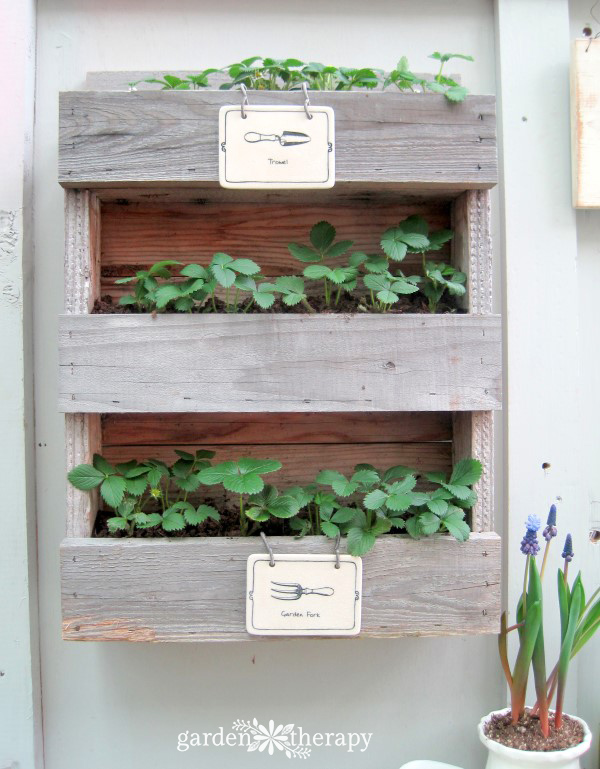 Something Unexpected
Hey, those aren't tomatoes. But they are brightly-hued hyacinths in a vintage tomato crate. Part brain teaser and part pop of color. All in all, it works!