Go ahead and give your houseplants a summer vacation! Houseplants can benefit from being moved outdoors during warmer months. Instead of simply moving them as they are, add a few annuals and make pretty porch planters to decorate with. Summering houseplants will love the fresh air and summer breezes and—if you add in a few annuals—you'll love the look.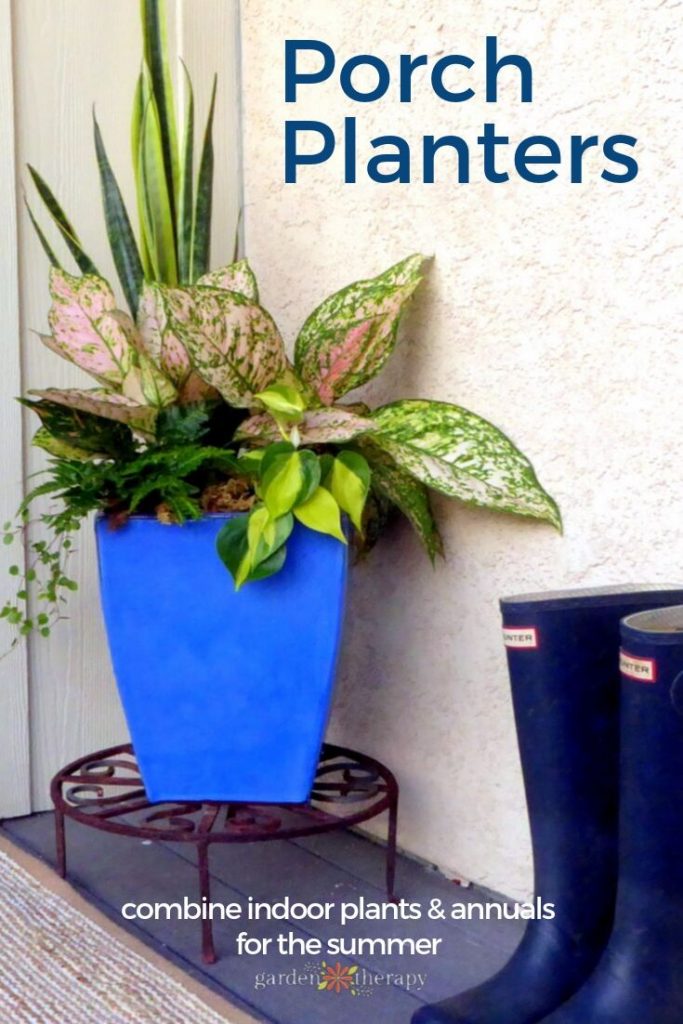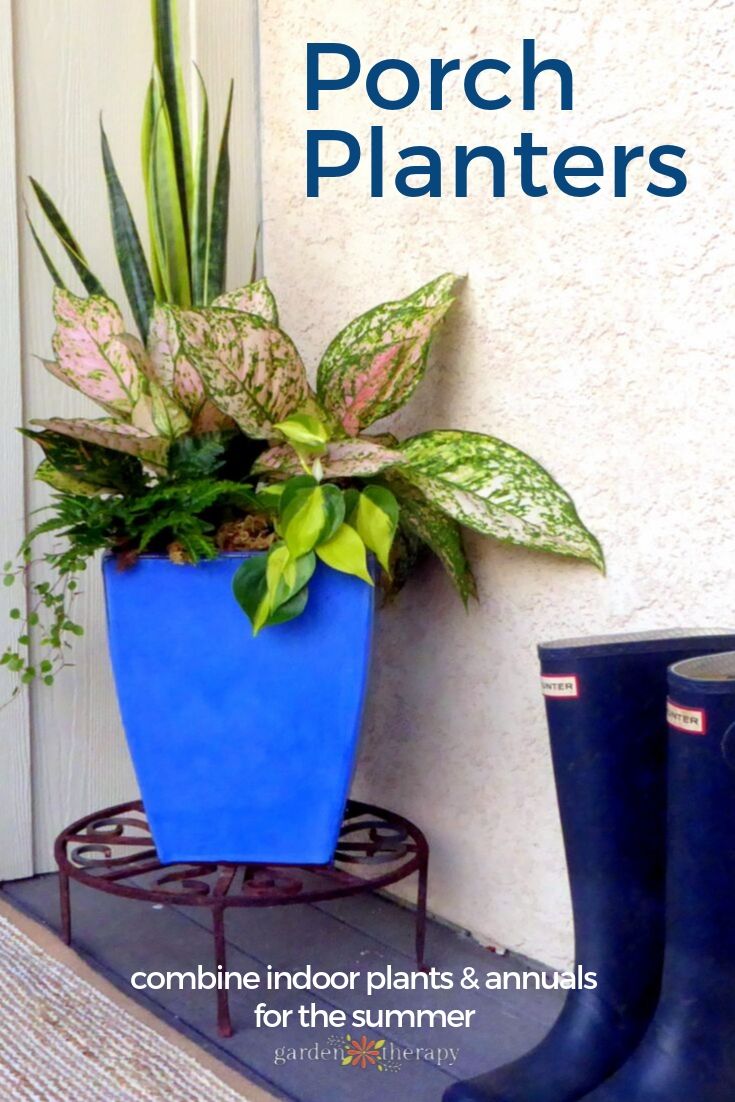 What is commonly referred to as "houseplants" are tropical plants from warmer climates that would not survive in colder winters. This includes plants such as palms, philodendrons, ferns, ficus, hoya and monstera. They are easy to find at garden centers and often listed as "tropicals." These plants are well-suited to the constant temperature and lower light levels of indoors, but did you know they get great benefits from spending the summer outdoors?
Summering Houseplants: They Get Cabin Fever Too!
This summer, my porch is going to be graced with lush tropical planters created by combining my houseplants with flowering annuals and perennials to add texture and contrast.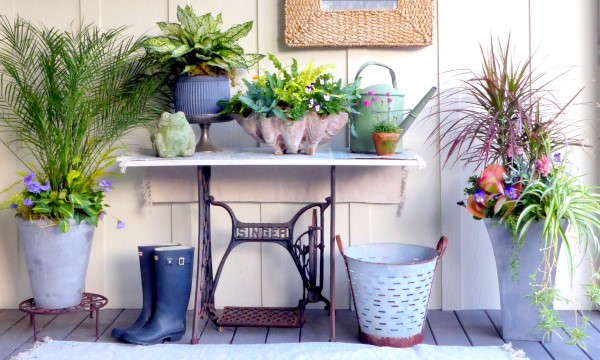 Summering houseplants outside takes time and patience. Do it successfully with these tips:
Houseplants must gradually acclimate to their new environment so that the move outdoors doesn't shock their systems. Move them outside to a shady spot on a nice warm day for a few hours. Each day, leave houseplants outside for longer periods.
Bring them inside each night. Houseplants that need a lot of light can be slowly introduced to more sun.
Depending on spring temperatures, this process of moving houseplants inside and outside could take a few weeks. Once the nighttime temperatures stay above 55 degrees Fahrenheit, the plants can remain outside.
Be prepared to water your houseplants more often when they are outside. If you combine different plants in a container, be sure all the plants have compatible watering and light requirements.
Houseplant Arrangements for Summer
One way to go is by combining different houseplants into one large outdoor planter. This indirect light grouping is planted with Sansevieria, Aglaonema, Muehlenbeckia 'Wire Vine', fern 'East Indian Holly' and Philodendron 'Brazil'. Lots of leaf color!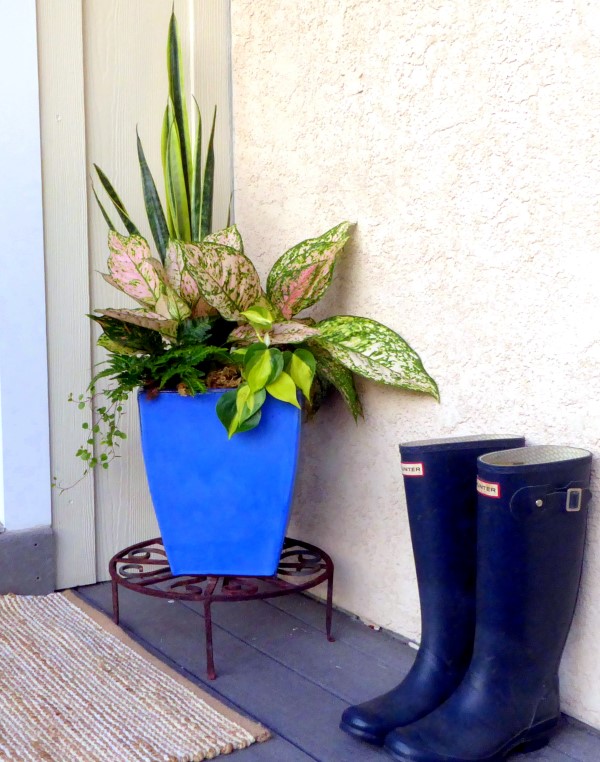 For medium light, this tall planter contains a mature dracaena, spider plant, and succulent plants that can handle medium light. For some additional color, pansies are added. When the pansies fizzle out, other flowering annuals will take their place.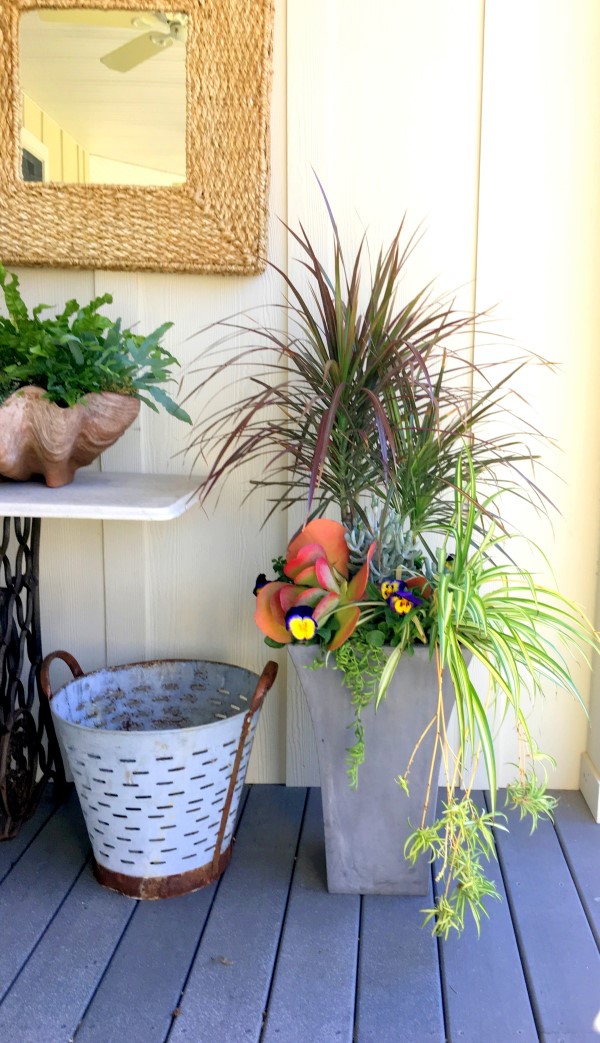 Ferns work well for a mostly shady location. This seashell container has been planted with ferns that have different colors and textures for an interesting combination.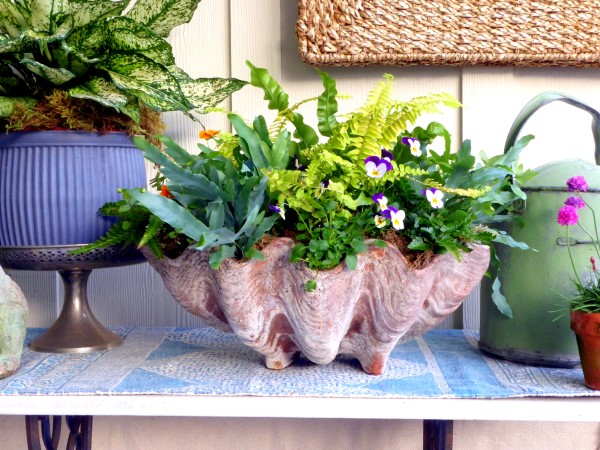 This simple grapevine wreath is planted with Hoya carnosa. As the plant grows, the trailing stems can be pinned to the wreath. Hoya likes indirect light when outside. If you don't know how to add plants to a grapevine wreath, I've got you covered.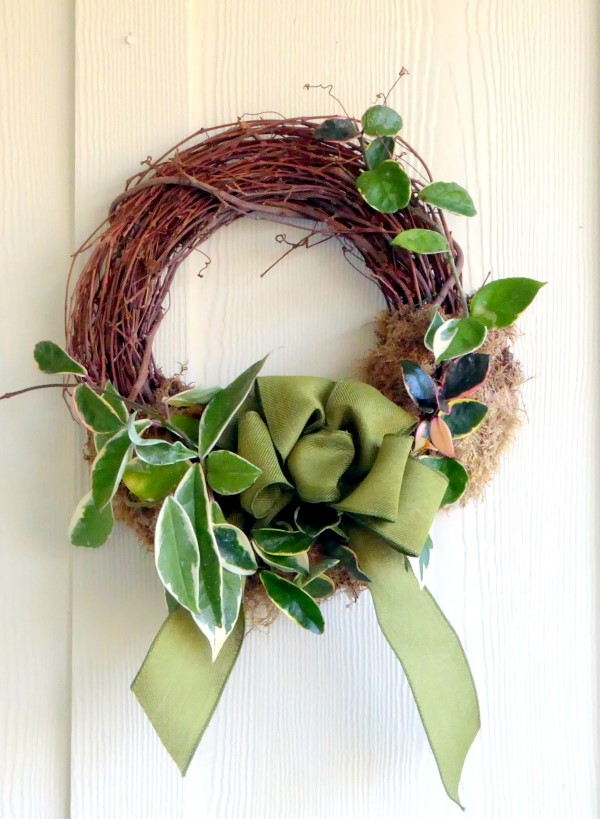 About the Author
Marie Meiklejohn is the owner of Marie's Garden, a seasonal greenhouse located in Pennsylvania. She grows unusual annuals for butterfly and cut flower gardens, is crazy about growing succulents and specializes in designing custom seasonal containers for her customers. Workshops are held in the greenhouse throughout the year. Marie has studied horticulture at Temple University, Delaware Valley University, and Longwood Gardens. She has received a Certificate of Merit in Ornamental Horticulture from Longwood Gardens and a Certificate in Horticultural Therapy from Delaware Valley University.
See all of Marie's posts here.