What if I told you that you could meet all your gardening needs with captured, cached or recycled water? Not only will this lower your watering bill, but you'll be able to reduce water waste by recycling water and using it as much as possible. Here's why you need to employ water conservation practices in your home garden.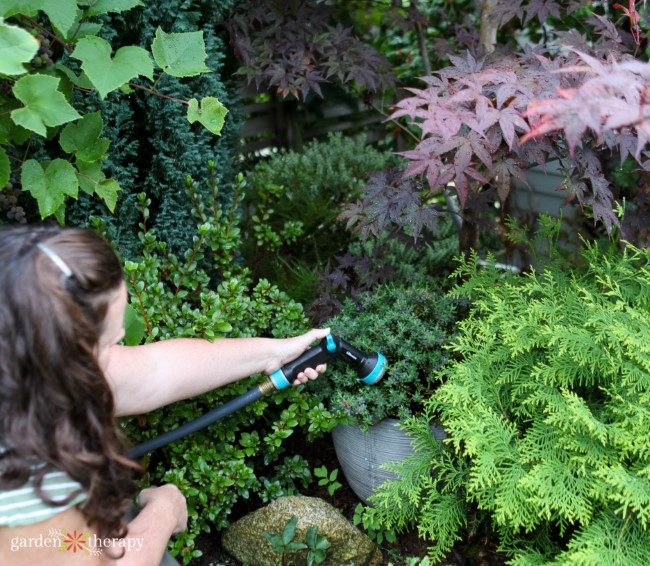 One drop of water has been through so much, recycled endlessly through billions of years. The water we use now is the same water used long before we ever existed. But sadly, we do not treat this water with much respect.
As a regenerative gardener, it pains me to see how much water we waste. We are so generously supplied with rainfall and we don't take the time to save this water for a not-so-rainy day. Ideally, we should all be storing this water for future use rather than overloading our storm sewers!
One of the main components of my upcoming book, The Regenerative Garden, focuses on water conservation and catchment systems and how to use them in your own garden. I want to share a little bit about that with you today!
This post will cover…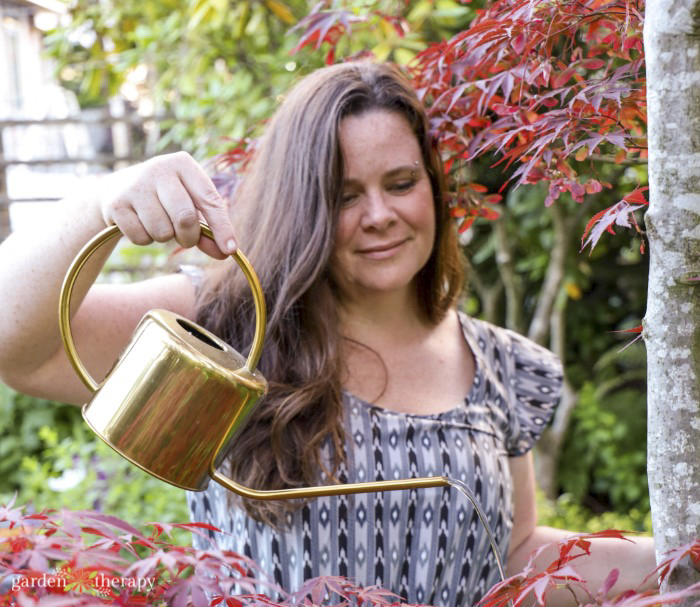 Why is Water Conservation Important?
The total amount of water we have in the world is finite. With so much of it becoming polluted and unusable as drinking water, we need to start using it more responsibly. As gardeners, thinking about water conservation is our responsibility and a major step in creating a regenerative garden.
For over 25 years, I've lived in Vancouver which is known as a temperate rainforest. Normally, it has a lot of rainwater that cycles through. But as of lately, drought has entered that cycle and I've noticed a significant change. Yes, we are still "raincouver" with six months of solid rain, but we've never had these types of drought conditions before.
Since rainfall is lessening, the demand for water has gone up. The municipal systems that were developed to cache water are not large enough to provide the water we need. Wildfire season is now a new normal which calls for a high demand for water and we don't have the catchment size to help put out the fires.
Australia and California deal with a lot more water catchment issues, but saving water is more and more important no matter what climate you're in. Even us, in a place known for its rainy weather, need to think about water storage as a part of their home garden.
We can't focus solely on the amount of water in our area, but instead on how we can catch it and use it for future use. From our environment, we can acquire naturally without needing to tap into our municipal water supply.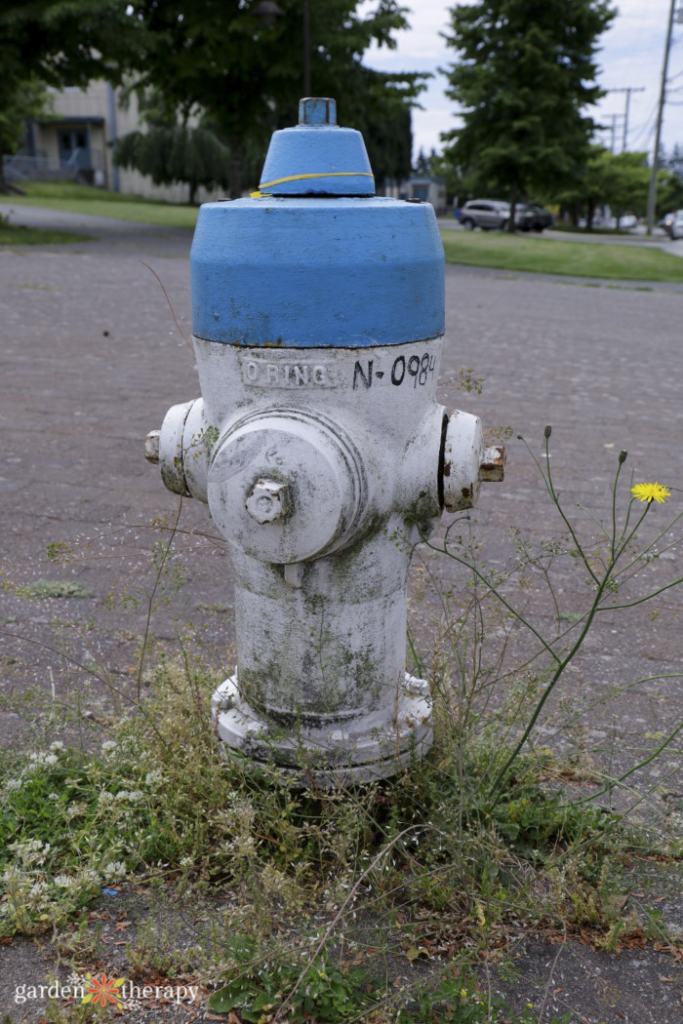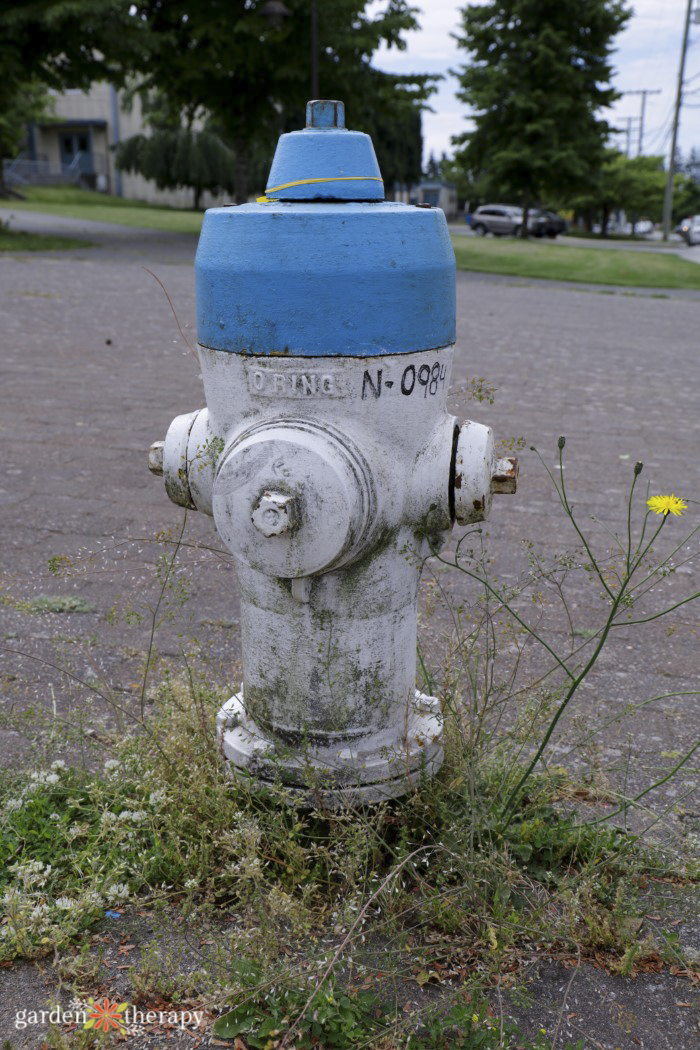 Let the Rain Fall Down!
Where do you begin with water conservation? It's about embracing the rainfall we do have and using it to our advantage. A good place to always start is with your downspouts. Most downspouts are being redirected into sewage water or stormwater instead of being redirected into the land.
Every time we take our water and direct it into the streets, we're taking it away from our yard and the streams. Instead of going into our land, we're wasting good water and reprocessing it to use through our garden hose later.
Normally, the water would filter through the land and run back into the streams. Plants are used to being supported from the sky and now we're changing that!
So, embrace the rain. Redirect your downspouts into water catchment systems like rain barrels and water cisterns and make them multi-faceted.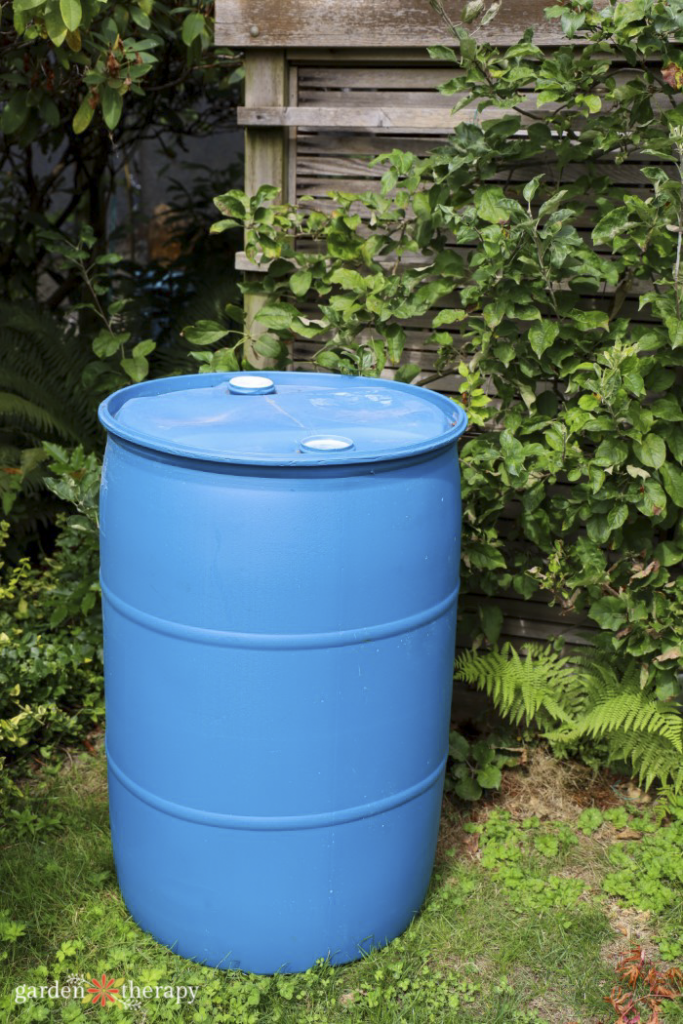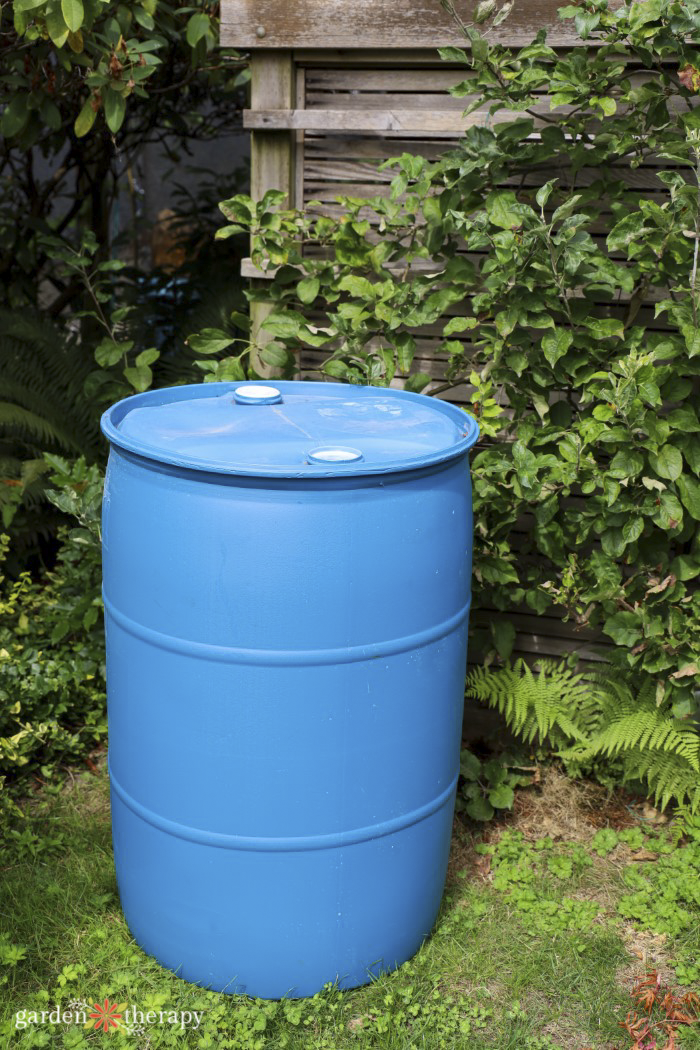 How Safe is Roof Runoff for Garden Plants?
When it comes to using roof runoff, many people are concerned about how safe it is to use in the garden, especially when watering vegetables. All in all, it depends on your roof.
Solid, non-porous roofs work best for water collection, such as metal roofs. Just keep in mind that a galvanized zinc roof might have additional zinc which can stunt growth or cause leaves to curl.
Tile and shake roofs, or wood roofs, left untreated are completely safe to run off and use in the vegetable garden.
Asphalt or rubber roofs should be avoided as they can be high in anaerobic bacteria and petroleum that we wouldn't want to use on our vegetables but can use on non-edible plants.
We still want to use all water and let our soil and plants filter it. They work as great biofilters and are the best natural way to filter water.
If you're concerned, you can get your water tested. Mainly think about where you will be using it, how it filters, and maybe consider changing your roof material the next time you undergo renovations.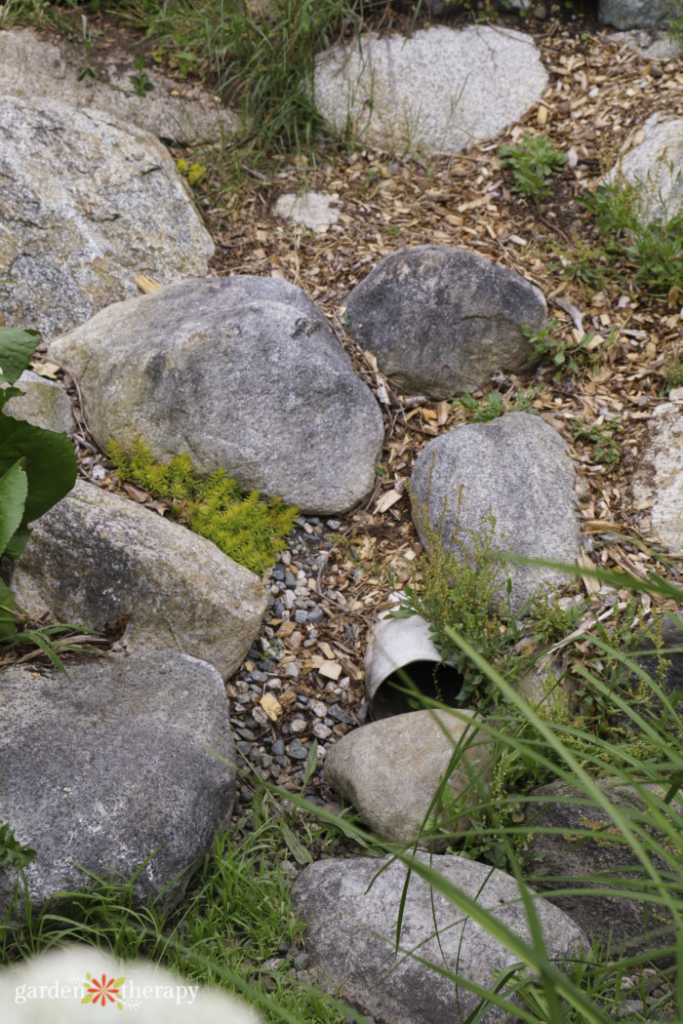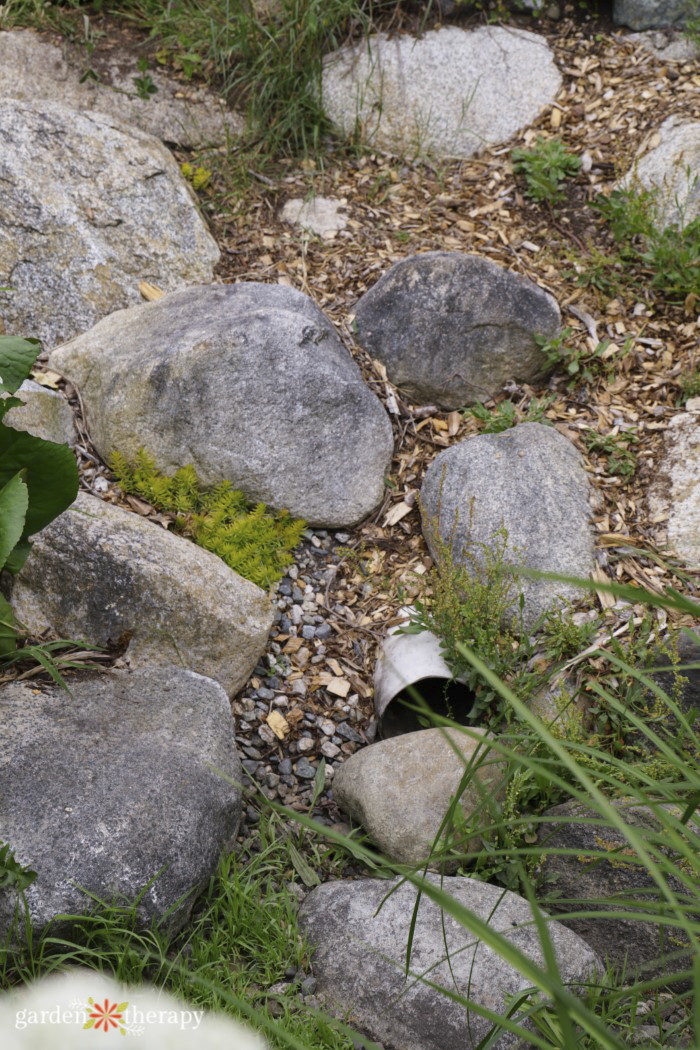 Water Catchment Systems for Your Garden
Water conservation isn't about using only one water catchment system. The more and more systems you build, the less you rely on external sources to water your gardens. My own garden is a multi-faceted system designed to catch as much water as possible. Here are some of the best ways of saving water in your own home.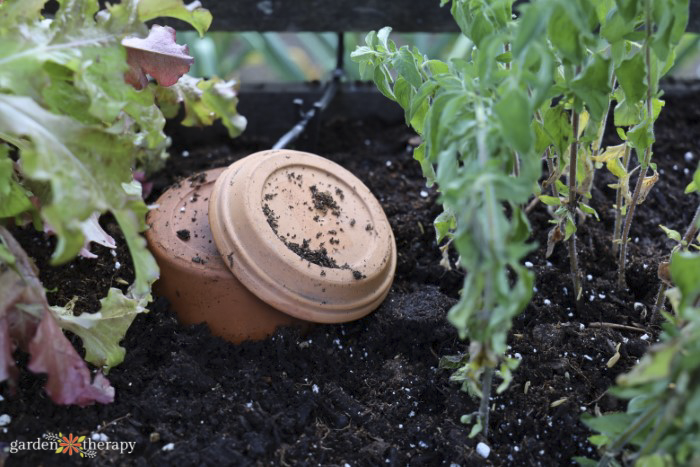 Rain barrel: redirects water from downspouts and the home into a catchment container that can be used for future irrigation.
Olla water catchment system: unglazed terracotta pots are buried in the ground and filled with water. They then slowly irrigate when the surrounding soil and plants reach for it.
Rain gardens: water is redirect to a basin filled with plants that love moisture and use their biofilters to filter the water. Upper swales have drought tolerant plants with deep roots to get groundwater when they can.
Wicking beds: a giant self-watering container, the base of the container has a impermeable barrier to hold water below the plants. It's often fed by overflow spouts.
Self-watering planters: a pot designed to with a reservoir to hold excess water below the soil. As they need it, plants can reach below with their roots and wick up water.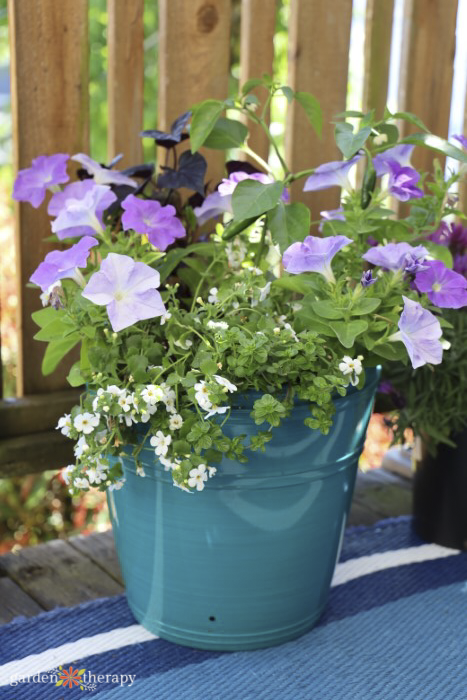 You can find all of these projects in my upcoming book, The Regenerative Garden. I take you step-by-step on how you can easily DIY these own water catchment systems in your garden. Alongside water conservation practices, I provide plenty of projects to help build a self-sustaining, resilient garden for today's world.
If you're looking for ways to explore water conservation at your own home, be sure to pre-order your copy today!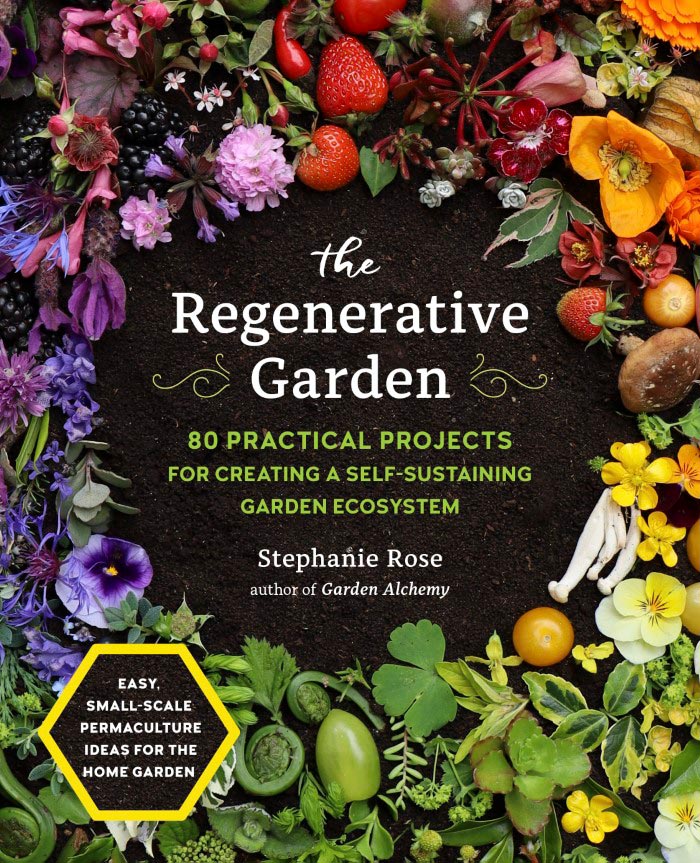 More Posts About Water Conservation