Are you deep in to planning  your vegetable garden? Small space gardeners tend to get good yield and lot of variety with a square foot garden. Not only that, but also they tend to have less weeds and conserve water by being planted densely. Year after year you can rotate crops around the beds to ensure that there is no nutrient depletion nor diseases introduced.
Before you plan your garden, this handy infographic created by Atlantis Hydroponics helps to provide you with information on how much space you will need per vegetable, or how many of a kind of vegetable will fit in a square foot. Click on the image to make it larger so you can print it out or bookmark it.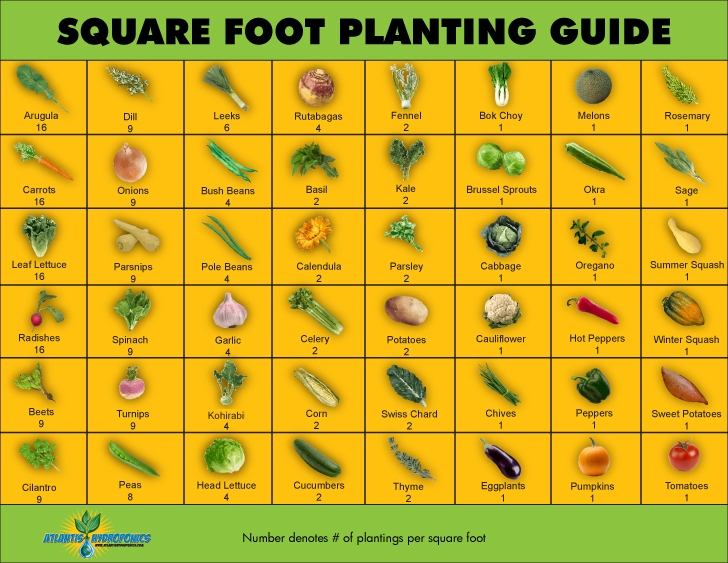 To learn more about square foot gardening it is best to go to the source, author Mel Bartholomew and his book, All New Square Foot Gardening, Second Edition: The Revolutionary Way to Grow More In Less Space.